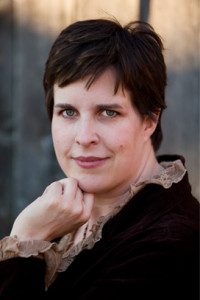 I'm thrilled to introduce you to debut author
Jessica Dotta
and her historical romance
Born of Persuasion
Tyndale House
~~~~~~~~
Who is Jessica?
Born in the wrong century–except for the fact that she really likes epidurals and washing machines–Jessica Dotta writes British Historicals with the humor like an Austen, yet with the drama of a Bronte.
She resides lives in the greater Nashville area—where she imagines her small Southern town into the foggy streets of 19th century London. She oversees her daughter to school, which they pretend is an English boarding school, and then goes home to write and work on PR. Jessica has tried to cast her dachshund as their butler–but the dog insists it's a Time Lord and their home a Tardis. When asked about it, Jessica sighs and says that you can't win them all, and at least her dog has picked something British to emulate.
~~~~~~~~~
Born of Persuasion
The year is 1838, and seventeen-year-old Julia Elliston's position has never been more fragile. Orphaned and unmarried in a time when women are legal property of their fathers, husbands, and guardians, she finds herself at the mercy of an anonymous guardian who plans to establish her as a servant in far-off Scotland.
With two months to devise a better plan, Julia's first choice to marry her childhood sweetheart is denied. But when a titled dowager offers to introduce Julia into society, a realm of possibilities opens. However, treachery and deception are as much a part of Victorian society as titles and decorum, and Julia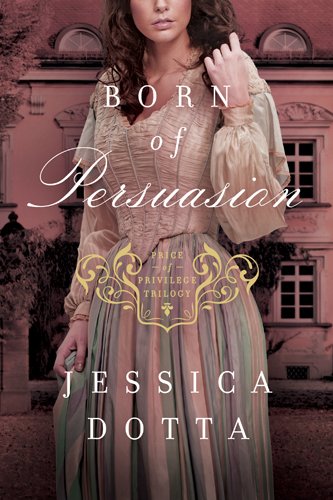 quickly discovers her present is deeply entangled with her mother's mysterious past. Before she knows what's happening, Julia finds herself a pawn in a deadly game between two of the country's most powerful men. With no laws to protect her, she must unravel the secrets on her own. But sometimes truth is elusive and knowledge is deadly.
Enjoy this snippet from Jessica's debut novel
"I am quite vexed with you." Mrs. Windham placed a slice of lard cake on a plate. She eyed my dress hanging loosely over my frame, then added another sliver alongside a gooseberry tart. "Why did you not tell us your mother was ailing? Had I knowledge, I would have visited before she passed; indeed, I would have."
My hand faltered as I reached for the plate. While I'd known the topic of Mama's death was unavoidable, I had not expected it so soon.
"Mama." Elizabeth cast her mother a disapproving look over the rim of her teacup. "You can scarcely blame Julia for it."
"Blame Julia?" Mrs. Windham dabbed her eyes with the corner of her gardening apron. "What a notion, child." Then to me, "Did she linger in much pain? Did she send me remembrances? Did she call for me in her deep despair?"
Tightness gathered in my chest as I sought for an explanation, knowing full well the Windhams wouldn't be fooled into believing Mama had pined herself into an early grave over my father's death.
I placed the plate on my lap, then set about tearing the cake into bite-sized pieces. "She called for no one. The cholera took her quickly."
Elizabeth froze, midsip, as if detecting my lie. Mrs. Windham frowned, but I wasn't certain whether she sensed deception or simply disliked being robbed of the notion that Mama had died crying out for her.
Mrs. Windham turned toward the window, pressing her lace handkerchief against her mouth. "Well, if you're going to try to spare me, I am sure there is nothing I can do." Her voice trembled. "I have lost my dearest friend, but why should anyone consider me?"
A long silence ensued, during which Elizabeth frowned and I twisted my cup in its saucer. We both knew trying to start a new conversation would be useless until her mother had been properly indulged.
Looking forward to this one! Anyone else?
Connect with Jessica
Website
Blog
Twitter
Facebook
Pinterest