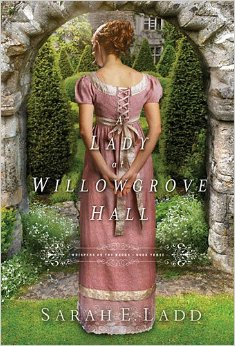 Meet a lady's companion and a steward in
Sarah E. Ladd's
historical romance
A Lady at Willowgrove Hall
Thomas Nelson
********
The Story
Her secret cloaks her in isolation and loneliness. His secret traps him in a life that is not his own.
Darbury, England, 1819
Cecily Faire carries the shame of her past wherever she treads, knowing one slip of the tongue could expose her disgrace. But soon after becoming a lady's companion at Willowgrove Hall, Cecily finds herself face-to-face with a man well-acquainted with the past she's desperately hidden for years.
Nathaniel Stanton has a secret of …