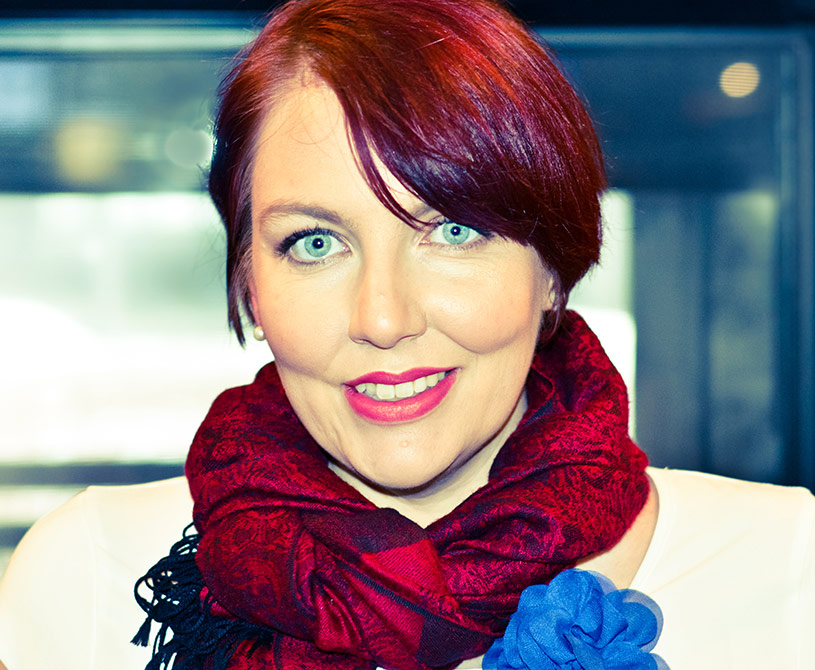 I'm delighted to introduce
Rachel McMillan
and her Herringford & Watts Mystery
A Singular & Whimsical Problem
Harvest House
**********
Who is Rachel?
Rachel McMillan is a lifelong bibliophile. Her first crushes were on Jughead Jones and Sherlock Holmes. This might help explain while she is a 30-something singleton. Though originally from a quaint Canadian town, Rachel lives in Toronto where she works in Educational Publishing, pretends she is hip and urban but mostly enjoys hiding at home where she is currently watching boat-loads of Hallmark Channel Christmas movies.
Her debut novel, The Bachelor Girl's Guide to Murder, releases from Harvest House in March, 2016, but we get the chance to meet Merinda and Jem in a Christmas enovella this December!
A Singular & Whimsical Problem

Christmas, 1910

Merinda Herringford and Jem Watts would be enjoying the season a lot more if they weren't forced to do their own laundry and cooking. Just as they are adapting to their trusty housekeeper's ill-timed vacation, they are confronted by the strangest mystery they've encountered since they started their private investigation firm.

In this bonus e-only novella, what begins as the search for a missing cat leads to a rabble-rousing suffragette and the disappearance of several young women from St. Jerome's Reformatory for Incorrigible Females. From the women's courts of City Hall to Toronto's seedy docks and into the cold heart of the underground shipping industry, this will be the most exciting Christmas the girls have had yet…if they can stay alive long enough to enjoy it.
I'm over the moon excited for Rachel ~ she's offering something truly unique and I can't wait to get to know Jem, Merinda, Jasper, and if any of you follow Rachel, the enigmatic and intriguing, Ray!
If that's not enough, then this excerpt from the enovella is sure to have you conducting your own literary investigation!
Excerpt from A Singular and Whimsical Problem…
Every bachelor girl must know the weapons in her repertoire: knitting needles, thread, the turn of a fan by her dainty wrist, a delicate, long finger as she points to a sumptuous treat displayed on a tray as she entertains. A bachelor girl has more weapons at her disposal than she realizes. While the men might play at cards and guns, so she can play at demure smiles and coy glances. Go to battle, yes, but with a well-steeped kettle of tea and a batch of irresistible muffins. You will slay him where he stands and he will be rendered powerless.
From Dorothea Fairfax's Compendium to Bachelor Girlhood.
November, 1910
The blade was at Merinda's neck.
I had a revolver in the pocket of my trousers. We were clad in men's clothes, three steps ahead of the Morality Squad and legions away from feminine propriety. My shaky fingers felt for and slowly extracted the pistol.
"You're sure taking your time, Jem!" Merinda cried.
"Quiet, or I'll finish the job." A dark voice echoed between the surrounding walls.
"All right, all right!" I held the gun out. "There! Consider yourself threatened!" I cocked the pistol as Merinda had taught me, and though perspiration trailed into my eyes and my hand was far from steady, I aimed it just above her shoulder blade and at the breast of her captor. He was larger than she and far taller too.
"Don't shoot me!" Merinda pleaded. "Cracker jacks, Jem! Do you want him to slice me in two?"
"Could he really slice you in two?" I wondered in a wobbly voice. "He could just slice your neck in two…" I peered at the man in the shadow.
"Put the gun down!" he challenged.
"Not until you let her go!" I screeched.
The prop knife clicked closed and Constable Jasper Forth of the Toronto Police, our long-time friend, folded it into his pocket, gently disentangling Merinda from his hold. "Self-defense class is over. You fail, both of you."
"Fail!" Merinda stretched a crick in her shoulder. "We did not fail."
"You fail because any real criminal would have killed you both by now. It was a mistake to think I could teach you. These lessons are over."
"Please don't say that. You're a wonderful teacher," I pleaded. Upon Merinda's whining, Jasper had agreed to teach us some tricks of his trade, and I didn't want the lessons to be over before they got going.
He shook his head, sighing. "I never in a million years expected to provide pro bono training for Merinda Herringford and Jem Watts, lady detectives."
I passed Merinda the ivory-handled pistol. "Jasper, I wish we could use a fake gun. This one worries me."
"There are no bullets in it, Jem."
"But what if…?"
He took the pistol, unlatched the cylinder, and shook it demonstratively. "See…"
Merinda and I gasped as a bullet fell from the overturned weapon to the floor.
"Oh Merinda, I could have shot you. Or you, Jasper." I teetered a little, the weight of what might have been hitting me full force. Jasper caught me tightly around the waist. When I looked up at him, my world was still turning.
"Easy, Jem," he coaxed, his face all concern. "Nothing happened."
I shrugged off the dizziness and slowly straightened. Guns made me woozy.
"You have to stop fainting, Jem," said Merinda. "I won't be able to carry your slumped figure while darting after a perpetrator."
"It's not Jem's fault she keeps fainting." Jasper looked at me kindly. "Normal people have natural responses to dangerous situations. They don't dart after them." He winked at Merinda. "It's not decent."
"I don't give a hang for decency and I never did!" She pulled a pocket watch from her vest pocket. "Come, Jem! Back to King Street! You know we have an appointment."
You can't not be captivated, right?! Who else is excited for this series?
Connect with Rachel

Website || Facebook || Twitter || Instagram

Pre-order A Singular and Whimsical Problem

Pre-order The Bachelor Girl's Guide to Murder (March 2016)