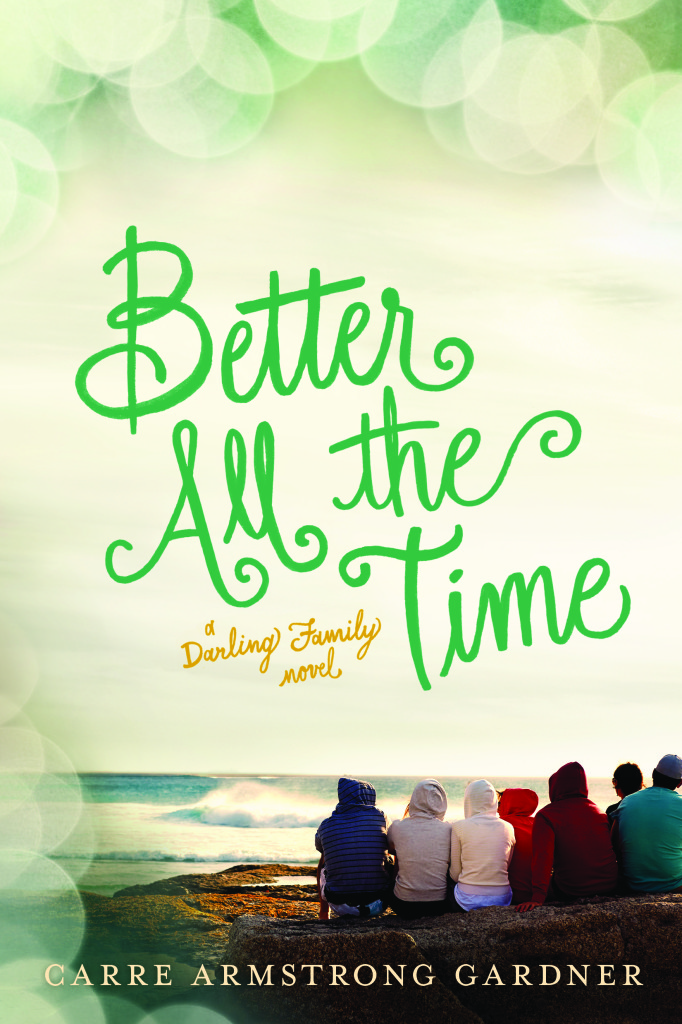 Synopsis:~
Seraphina Darling has always struggled to stand out. With her weight issues at the forefront of her mind, Sephy prefers to place herself comfortably in the background. But when Sephy's best friend and older brother announce their engagement, she vows to make a permanent change in her appearance and her life.
Meanwhile her younger sister, Amy, lands her dream job: coordinating the restoration of the community theater's arts programs. As the deadline for the project's completion approaches, Amy continues to run herself ragged, struggling to trust anyone but herself.
As the Darling sisters move through tragedy and triumph, between shadows and the limelight, each must find a path into the freedom of who God intended her to be.
My take:~
The Darling family returns in Carre Armstrong Gardner's Better All the Time, facing challenges, triumphs, and heartaches. While all the family members readers came to love in the previous book are present, this story focuses on Amy and Sephy Darling, with both young women looking to establish their careers and place in life.
Gardner writes with refreshing authenticity about a family with personalities and dynamics most readers will relate to with ease. Sephy battles with unhealthy eating, weight management, and people pleasing, while Amy's driven nature and desire to prove herself, leads to her own physical and emotion health issues. Both women are hoping to find love someday but neither anticipates the way that evolves, especially Amy, who finds herself falling for a man with a significant past that continues to rear its head. Gardner tackles issues including body image, alcoholism, guilt, fear of failure, and serious illness with a deft hand that doesn't preach or provide pat answers.
While there are many characters to follow in this novel, each are unique in personality, hopes, and dreams, making them easy to identify. I recommend reading All Right Here, the first in the series, before Better All the Time. While it isn't essential (I had not read it), this is a family saga and each stories runs into the other with numerous relationships and issues not quite resolved at the end of each story. I'm highly anticipating the third novel as the Darling family's journey continues.
As seen at Crossings.com and reprinted with permission of Bookspan LLC
Relz Reviewz Extras
Visit Carre's website and blog
Purchase at Crossings.com
Buy at Amazon: Better All the Time (The Darlings Book 2) or Koorong