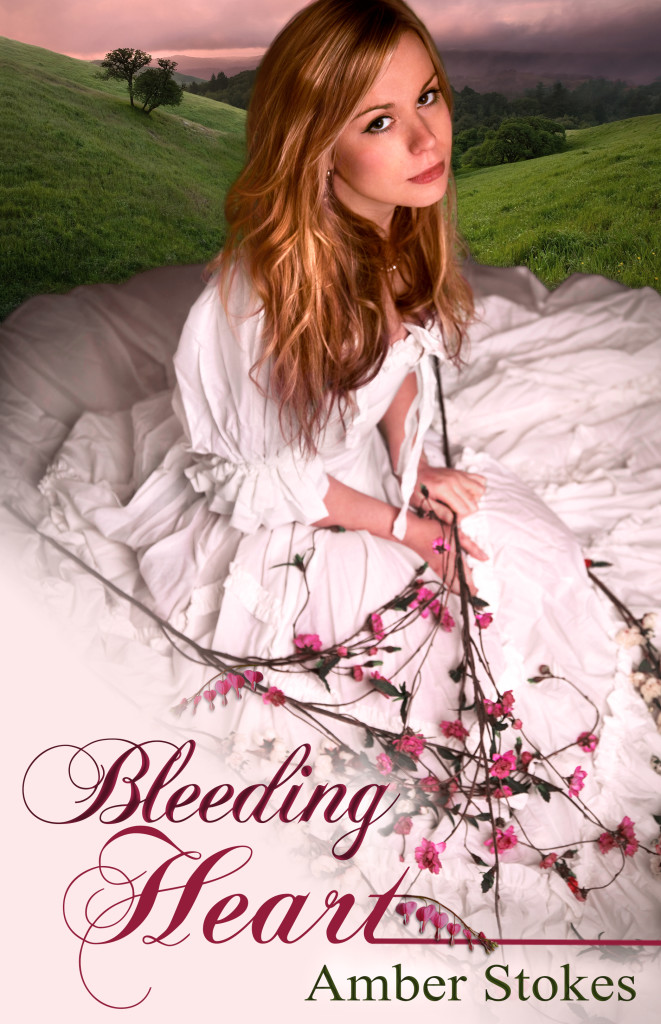 Synopsis:~
Five bleeding hearts. One profound journey. 


Summer 1886


Sally Clay's livelihood has been snatched away, but in its place arises an opportunity to escape from her sordid past and an unrelenting, unwanted suitor. Boarding a train with a heartsick rancher and an enigmatic miner, she leaves Virginia City behind and heads to Northern California, waiting for the chance to make right what went wrong three long years before.
But the road to revenge is far from smooth. Sally soon learns that the jagged pieces of a broken heart can far too easily wound the hearts of others – and hers isn't the only heart that's broken.
Tragedy and fear dog her steps as she flees from the redwood forests to the high desert and back again. Will her bleeding heart ever find a way and a place to heal?


A desperate soiled dove. Three men who come to care for her. One man determined to claim her.
All on a journey that will show them what true love really involves.
My take:~
From book reviewer to having her own book reviewed, Amber Stokes has made the courageous leap from blogger to author with the release of her self-published novel, Bleeding Heart. A traditional storyline with unconventional and fascinating characters, Amber veers away from the oft found "pretty"  inspirational tale to investigate the vagaries of life and love through her five primary characters. The desperate yet determined Sally convinces Joe and Myghal to let her travel with them and the trio traverse the gamut of  human emotions every step of the way. The entwined relationships led to some unanticipated outcomes which impressed me as Amber takes readers on an unexpected journey, which is always refreshing. Some abrupt plot transitions left me wanting from time to time both in storyline and character development, but overall Bleeding Heart is a fine beginning to this young author's career. She has certainly intrigued me with her characters and I'm looking forward to where she leads them next.
With thanks to the author for my review copy
Relz Reviewz Extras
Click here to enter Amber's Bleeding Heart giveaway. You can win the prizes below plus a signed paperback copy of Bleeding Heart
Amber's Author Alert
Visit Amber's blog
Visit the Bleeding Heart website
Buy Bleeding Heart at Amazon