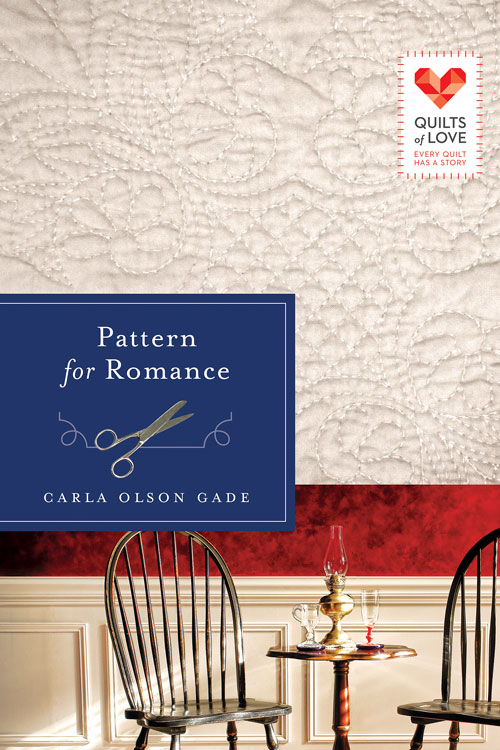 Meet a tailor & a needleworker in
Carla Olson Gade's
historical romance
Pattern for Romance
Abingdon Press
The Story
Honour Metcalf's quilting needlework is admired by a wealthy customer of the Boston Mantua-maker for whom she works. In need of increasing her earnings, she agrees to create an elaborate white work bridal quilt for the dowager's niece. A beautiful design emerges as she carefully stitches the intricate patterns and she begins to dream of fashioning a wedding quilt of her own.
When Honour is falsely accused of thievery and finds herself in a perilous position, merchant tailor Joshua Sutton comes to her aid. As he risks his relationships, reputation, and livelihood to prove her innocence, the two discover a grander plan—a design for love.
Enjoy meeting Honour & Joshua
Honour Metcalf
Brief physical description
English born Honour Metcalf is a becoming young lady with auburn hair which she wears in an 18th century style coif, with a curl hanging onto her shoulder.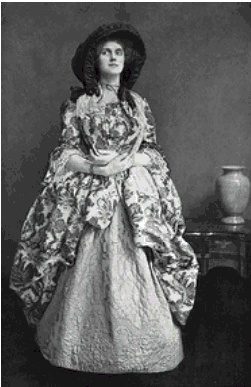 Her almond shaped eyes are brown and she has fair skin. She is well dressed and often wears quilted petticoats which she fashions herself.
Resembles…
Actress Danielle Pannabaker as Honour Metcalf and her real life sister Kay, portrays Temperance "Tempe" Metcalf.
Strengths and weaknesses
A skilled quilter of garments and bedcoverings, Honour is a very hard worker despite her comfortable upbringing. Dedicated and loving guardian of her little sister. Does not like to ask for help. Prone to injury.
Quirk (if any)
Honour taps her foot when she is impatient.
Joshua Sutton
Brief physical description
Well-built and very handsome, merchant tailor Joshua Sutton has bright blue eyes that flash charm with deep grooves around his smile. He is well dressed in the latest colonial fashion (1769) that models his skill as a tailor. His hair is tied back in a queue, and when it comes undone he looks slightly roguish though he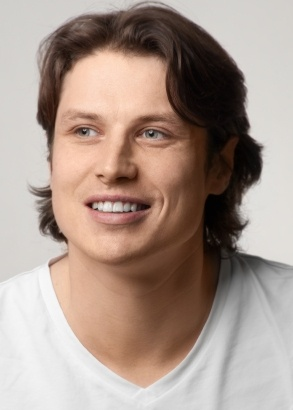 is far from it.
Resembles…
Handsome model licensed from iStock.
Strengths and weaknesses
Joshua is a talented tailor with a keen business sense. Generous and kind-hearted, loyal to a fault even if it costs him his own happiness. Somewhat impetuous where it concerns helping others, even when unsolicited.
Quirk (if any)
Joshua has an adorable crooked grin that he knows how to use to his advantage.
Your inspiration for the character
My inspiration for both Honour and Joshua came from studying the trades of a quilter, mantua-maker, and tailor through texts, pictures, websites, and 18th century costuming blogs, and my time spent researching at Colonial Williamsburg, Virginia. There were two interpreters in particular that made me think, there is Joshua, that's Honour. And for Tempe, I just thought of Shirley Temple.
Background to the story
Pattern for Romance is about finding faith, honesty, trust in the midst of challenging circumstances. It's also about healing and love. I've seen God's plan unfold in the pattern of my life and desired to share some of that hope through the experiences of my characters. In love with the colonial period, Boston, which I grew up near, provided the perfect setting. The premise of these Quilts of Love novels is that every quilt has a story and once I figured out who the quilt belonged to the story was born.
Honour Metcalf and her sister were left orphans when the ship with her family was attacked by pirates. Not only was her family killed, but her belongings were seized, including a precious quilt that she and her mother were creating for her dower chest. Alone in Boston, she finds employment and lodging for herself and her sister with a mantua-maker (dress maker). Her goal is to see to her sister's welfare and education in accordance with her parent's wishes, but when she is accused of stealing
Joshua Sutton is attempting to restore his tarnished reputation as a lady's man, but when he meets Honour he finds her irresistible. When her reputation is also called into question it may jeopardize not only his family's business, but her request also interferes with his loyalty to the cause of liberty in the American colonies that his family so highly values.
Thanks Carla!
Relz Reviewz Extras
Visit Carla's website and blog
Buy Pattern for Romance from Amazon or Koorong