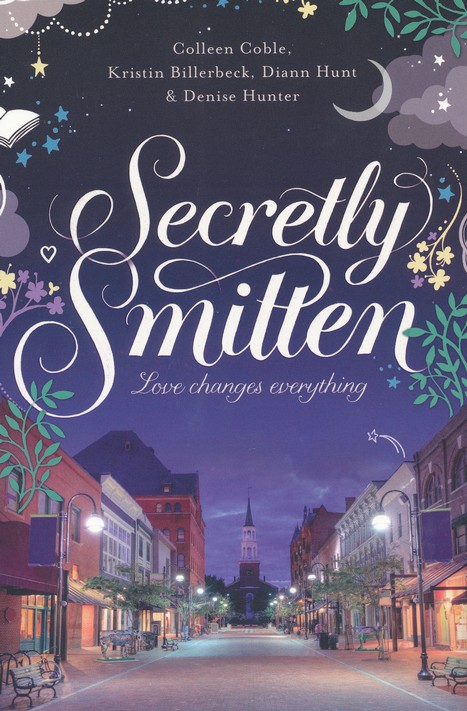 Meet Clare Thomas from
Denise Hunter's novella in
Secretly Smitten
Thomas Nelson
The Story
There's a secret in Grandma Rose's attic—a forgotten set of dog tags belonging to her first love. But David Hutchins was killed in action and never returned to Smitten. How did the dog tags end up in the attic?
The mystery intrigues Rose's three granddaughters—Tess, Clare, and Zoe—and they decide to investigate, though their mother, Anna, warns against meddling. But as the seasons turn and the mystery unravels, the three young women and their mother encounter some intriguing mystery men of their own. Has a sixty-year-old puzzle sparked something new for this close-knit family of women?
Join popular romance novelists—and real-life BFFs—Colleen Coble, Kristin Billerbeck, Diann Hunt, and Denise Hunter for four delightful intertwined tales of mystery and sweet intrigue.
Enjoy meeting Clare
Brief physical description
Clare Thomas is petite with medium length brown hair and gray blue eyes.
Resembles…
I used Mandy Moore as a reference.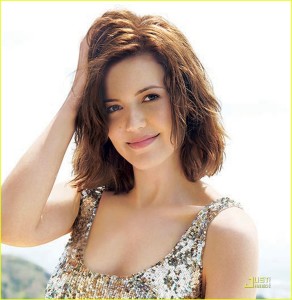 Strengths and weaknesses
Clare is wholesome and sensible—possibly predictable. But she lacks the courage to make changes in her life
Quirk (if any)
Self-depreciating sense of humor.
Your inspiration for the character
I've had a note in my story idea folder for years. It says, "A woman who always does the sensible thing promises herself that the next decision she makes will be completely spontaneous". That was the beginning of Clare and her story.
Background to the story Secretly Smitten is a collection of 4 novellas written with my 3 BFFs Colleen Coble, Kristin Billerbeck, and Diann Hunt. Book 1 of the series, Smitten, was our original brainchild, conceived from weeks of fast and furious emailing. After that, we decided to meet up at a cabin for our brainstorming, which is where Secretly Smitten was conceived. We have a 3rd Smitten book in the works!
Thanks Denise!
Relz Reviewz Extras