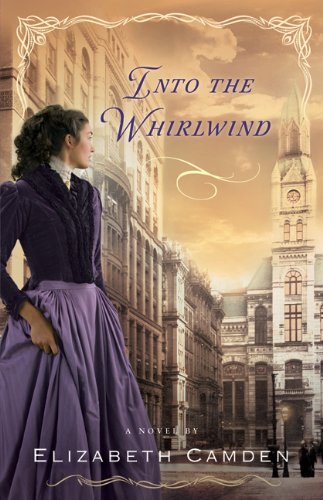 Meet a lawyer with a gritty past in
Elizabeth Camden's
historical romance
Into the Whirlwind
The Story
After her father's death, Mollie Knox takes over his watchmaking company and uses her head for business to solidify the good name of the 57th Illinois Watch Company. Her future looks bright until the night her beloved city is destroyed in the legendary Great Chicago Fire. With her world crumbling around her, Molly must do whatever it takes to save her company in the aftermath of the devastating fire.
Zack Kazmarek is an influential attorney with powerful ties to the political, mercantile, and ethnic roots of Chicago. His only weakness is Mollie Knox, a woman who has always been just beyond his reach. However, all bets are off after the fire destroys Chicago, and Mollie is in desperate need of assistance. Just as Zack finally begins to pursue the woman he loves, competition arises in the form of a hero from her past who can provide the help she needs to rise from the ashes.
While Mollie struggles to rebuild, the two men battle for her heart. One has always loved her, but the other has the power to save her. In the race to rebuild the city, can she survive with her business and her heart intact?
Enjoy meeting Zack
Brief physical description
Zack Kazmarek is a brawny, former longshoreman with dark hair, dark eyes, and an impeccable flare for style. Determined to cover up his working-class background, he dresses in fine, handmade suits and starched collars. Only the tiny chip in his front tooth gives a hint to his dangerous background.
Resembles…
Imagine Hugh Jackman in one of those 19th century formal suits with a starched collar. That's getting real close to what Zack looks like!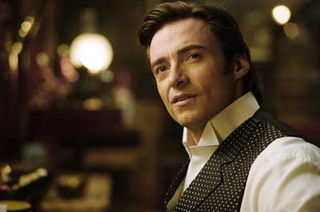 Strengths and weaknesses
Although Zack Kazmarek is a lawyer for the most prestigious mercantile store east of New York, he has a gritty background as a longshoreman along the Chicago docks. He is brawny, tough, and determined. He clawed his way out of the gutter, and now that he's made his way into the upper class, he wants the world to know it! He dresses with flawless style, there's never a hair out of place, and he is proud of what he's earned.
He's only got one weakness: Mollie Knox. He has been carrying a torch for Mollie for years, but knew he could never act on it because it would endanger his job. After Mollie loses everything in the fire, all bets are off and Zack will do everything humanly possible to finally win the woman he has loved for so long.
Quirk (if any)
Zack is hopelessly sentimental. In the tough world of Chicago business, he can't afford to show weakness. His ferocious business dealings have made him infamous in Chicago, and yet he gets misty-eyed when his mother is upset. He gets weak in the knees over Mollie. Zack is a man's man….except when one of the women he loves is nearby. Then he's a real sweetheart!
Your inspiration for the character
My husband. This is my fourth book, but the first time I've ever consciously based a character on someone I know in real life. Like Zack, my husband came from a tough background and was the first person in his family to go to college (in this case, the Air Force Academy). He became a colonel in the Air Force, presents a diamond-hard edge to the world, and mixes with a rowdy crowd….but deep down inside he is a real softie. Like Zack, he doesn't show it to many people, but these contradictions in his character are what I've always found so fascinating.
Background to the story
Mollie Knox makes the most beautiful timepieces in the world, until the night Chicago was destroyed in a legendary fire. With her world crumbling around her, she must save her company before time runs out on her business.
Zack Kazmarek is a powerful attorney with ties into the political, mercantile, and ethnic roots of the city where he reigns supreme. His only weakness is Mollie Knox, a woman who has always been just beyond his reach. After the fire that destroys Chicago, all rules are off, and Mollie is now fair game.
 Thanks Elizabeth!
Relz Reviewz Extras
Review of The Lady of Bolton Hill
Character spotlight on Bane & Lydia (Against the Tide)
Visit Elizabeth's website and blog
Visit Into the Whirlwind's Pinterest page
Buy Into the Whirlwind at Amazon or Koorong