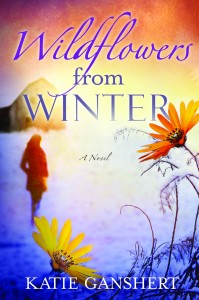 Synopsis
Like the winter, grief has a season. Life returns with the spring.
A young architect at a prestigious Chicago firm, Bethany Quinn has built the life she dreamed of during her teen years in a trailer park. An unexpected interruption from her estranged mother reveals that tragedy has struck in her hometown and a reluctant Bethany is called back to rural Iowa.
Determined to pay her respects to her past while avoiding any emotional entanglements, she vows not to stay long. But the unexpected inheritance of five hundred acres of farmland and a startling turn of events in Chicago forces Bethany to come up with a new plan.
Handsome farmhand Evan Price has taken care of the Quinn farm for years. When Bethany is left the land, Evan must fight her decisions to realize his dreams. But even as he disagrees with Bethany's vision, Evan feels drawn to her and the pain she keeps so carefully locked away.
For Bethany, making peace with her past and the God of her childhood doesn't seem like the path to freedom. Is letting go the only way to new life, love and a peace that she's not even sure exists?
Enjoy meeting Bethany & Evan!
Brief physical description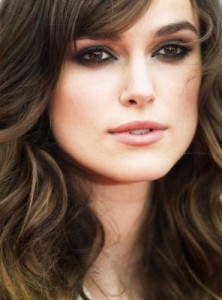 Bethany Quinn is tall and willowy with long brown hair, brown eyes, and a fair complexion. She's plain, yet pretty, and comes across as very put-together.
Evan is a little over six foot, with broad shoulders, hazel eyes, and thick, brown hair. He's very casual about his dress and has some nice, defined muscles from all that farmin'
Actor/famous person
When I wrote Bethany, I imagined her to be a not-so-stunning version of Keira Knightly.
When I wrote Evan, I imagined him to look like a rugged version of Chris Pine, with hazel eyes, more scruff, and messier hair.
Strengths and weaknesses
Bethany is intelligent, independent, and driven. She's artistic and she's a talented architect. She doesn't like to show weakness. She wants to be seen as strong and put-together, but something about Evan makes her vulnerable-side peek through, which drives her nuts.
Evan is incredibly loyal and protective. He's got a stubborn streak that matches Bethany's. He's strong and hardworking. Evan is your classic rock-like character. But he's a sexy rock!
Quirk (if any)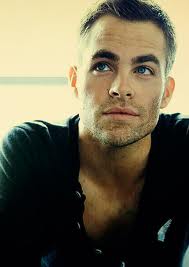 Bethany is a neat freak. She's a compulsive cleaner when she's stressed out. She usually doesn't realize she's doing it.
As far as Evan, he doesn't really have a quirk. He's a great dancer. He knows how to lead a woman. But that's not really quirky, is it?
Your inspiration for the character
Sleep deprivation? Bethany came to me late one night while I was nursing my newborn son. The voice of this 12-year old girl came into my head and I couldn't get it out. So I wrote the prologue with no story to go with it. So I did some brainstorming, and voila!
Background to the story
I had this prologue, but no story. Around this same time, I started to think a lot about my best friend from high school. We were like sisters, completely inseparable. When we went to college, we drifted apart.  Maybe it was being a new mother, I'm not sure. But I kept thinking about how close we used to be and how different our lives were now.  It made me want to write a story that explored the bonds of friendship.  So that's what I did. I used the prologue and the voice of this 12-year old girl to tell that story.
Relz Reviewz Extras
Review of Wildflowers from Winter
Interview with Katie
Katie's Author Alert
Visit Katie's website and blog
Buy Katie's book at Amazon or Koorong