Apologies for it being a little quiet here on the blog – some health issues put a little spanner in the works. All good now! I'm delighted to feature Kristy Cambron's debut novel, today. I'm reading it at the moment and it is captivating and enchanting! I'm also working on forgiving her for not including Vladimir and William- ha!
Enjoy…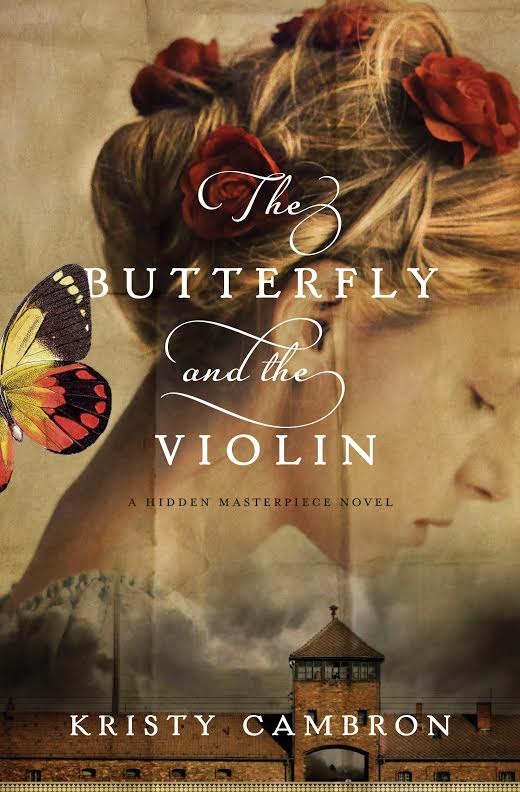 Meet a gallery owner and a violinist in
Kristy Cambron's
Historical Romance
The Butterfly and the Violin
Thomas Nelson
********
The Story
A mysterious painting breathes hope and beauty into the darkest corners of Auschwitz—and the loneliest hearts of Manhattan.
Manhattan art dealer Sera James watched her world crumble at the altar two years ago, and her heart is still fragile. Her desire for distraction reignites a passion for a mysterious portrait she first saw as a young girl—a painting of a young violinist with piercing blue eyes.
In her search for the painting, Sera crosses paths with William Hanover, the grandson of a wealthy California real estate mogul, who may be the key to uncovering the hidden masterpiece. Together, Sera and William slowly unravel the story behind the painting's subject: Austrian violinist Adele Von Bron.
A darling of the Austrian aristocracy, talented violinist, and daughter to a high-ranking member of the Third Reich, Adele risks everything when she begins smuggling Jews out of Vienna. In a heartbeat, her life of prosperity and privilege dissolves into a world of starvation and barbed wire.
As Sera untangles the secrets behind the painting, she finds beauty in the most unlikely of places: in the grim camps of Auschwitz and in the inner recesses of her own troubled heart.
Introducing Sera & Adele
Brief physical description
Sera – I have always pictured our modern-day Manhattan gallery owner as the Anne Hathaway type: effortless beauty, mega-brains and a little sass, with that gorgeous brunette hair you only see in the magazines. I also picture her with a pair of tortoise glasses tipped just on the edge of her nose, a pencil stuck in the back of her hair (where she left it after falling deep into research hours before), and a lovely, knock your socks off girl-next-door smile.
Adele – Adele is the ice-blue-eyed creature, ethereal and sweet, with porcelain skin and soft blonde hair – features that are only trumped in their beauty by the violin music she plays. She's got this old Hollywood, Grace Kelly sense of elegance about her, though she never wears it in a haughty way. Her inner beauty and strength overshadow anything that could be seen with the eye and this makes her character synonymous with the nickname of Butterfly.
Strengths and weaknesses
Sera – Sera's a downtown girl with this insane love for all things vintage, all things beautiful and artistic. She's got this passion that I happen to love, though it sometimes trips her up. She's chasing a dream – this long forgotten painting – thinking that happiness and peace will be hers when she finds it. The chase is both her motivator and her downfall in a way, because she's missing out on life in exchange for living in the past.
Adele – She's our Butterfly: ethereal, innocent, gifted and weightless almost, when she's up on stage with her violin. But that innocence clouds her understanding of some of the weightier things in life, when her world of luxury and privilege collides with the harsh reality of Auschwitz. But her greatest strength? It's always been her faith. I love that no matter what, she's able to call upon God to sustain her when literally everything else has been lost to her.
Quirk (if any)
Sera – She's a vintage girl trapped in the present day. I loves Sera's sense of classic style, and the fact that she'd rather watch old black and white movies in her sweats than bash around Manhattan on a Saturday night.
Adele – She's got a weakness for a guy. Seriously – who hasn't fallen into this quirky category at one time or another?  I love that she's head-over-heels in love and she's willing to put her actions where her heart is, no matter the consequences. She's also supremely talented, but sweetly humble about it. I love that endearing quality about her.
Your inspiration for the character
Sera – I think I was trying to figure out a few things about myself with Sera's character. She sees art history as more than swirls of paint on canvas – it's a living, breathing part of our history and she recognizes the beauty in it. She's also a bit Paris obsessed, like yours truly. (And like Sera, I'm still waiting for my trip to Paris someday…) And while I didn't know it at the time I wrote her story, Sera and I would both understand what it feels like to lose our dad. My father passed away during the editing of this book, and I think I understood Sera better after that. She became more real when authentic emotions were caught up in her story.
Adele – Adele is the epitome of beauty. She's our butterfly, and I wanted to explore how she'd pull from her God-given strength when the very fabric of her faith was tested in this horrific environment of Auschwitz. I hate that her innocence is lost by what she witnesses, but I love that she didn't allow it to completely break her. God was her strength – even though she thought her faith was shaken, His faithfulness was such a part of her survival.
Background to the story
It was the richness of the art of the Holocaust that first hooked me in. More than a decade ago, I sat in an Art History class and saw images of prisoner camp art that had been found when the camps were liberated. I think every student in that class was hushed to silence. The idea that prisoners would risk everything to create art inside the camps – it was astounding. How could they paint, write, or compose music in such circumstances? How could they find any beauty left in the world when their world had turned so evil? It was such a sharp contrast – beauty in the midst of evil – that the idea stayed with me. And more than ten years later, I finally felt brave enough to try to write it. With such a topic as the Holocaust, you want to show respect for those who died. My hope was to tell the story of the artists, to give them a voice so they'd never be forgotten.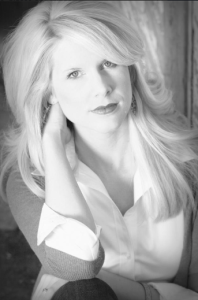 Bio:
Kristy Cambron has been fascinated with the WWII era since hearing her grandfather's stories of the war. She holds an art history degree from Indiana University and received the Outstanding Art History Student Award. Kristy writes WWII and Regency era fiction and has placed first in the 2013 NTRWA Great Expectations and 2012 FCRW Beacon contests, and is a 2013 Laurie finalist. Kristy makes her home in Indiana with her husband and three football-loving sons.
Relz Reviewz Extras
Visit Kristy's website and blog
Buy at Amazon: The Butterfly and the Violin (A Hidden Masterpiece Novel) or Koorong