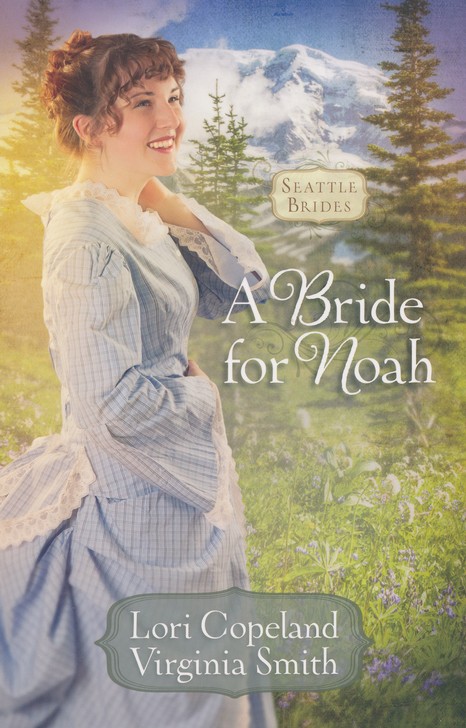 Meet a lumberjack and a maid in
Lori Copeland & Virginia Smith's
historical romance
A Bride for Noah
Harvest House
The Story
It's 1851, and Evie Lawrence is penniless and heartbroken after a failed romance. When a kind elderly man announces his plan to move west and make his fortune, Evie jumps at the chance to go with him and start a new life. She says goodbye to the only home she's ever known and sets out for the Northwest.
There she meets Noah Hughes, a handsome young man who has gambled everything he owns on the chance to make a fresh start. Living the rugged life of a lumberjack, he too is determined to one day make his fortune. The last thing he's looking for is a bride…so why can't he get Evie out of his mind?
Enjoy meeting Evie and Noah
Brief physical description  
At twenty-five years old, Evangeline Lawrence (Evie  to her friends) has blossomed into an attractive woman with a high,  clear forehead and brown eyes that flash hot enough to blister a man's  skin when she's riled. She is tall with a trim figure and narrow waist,  perfect for the fancy dresses and petticoats of an 1850's lady. But  most of her clothing is plain and modest, appropriate for a woman who  works for a living.
Noah Hughes is in his mid-thirties. A tall man with  the strength of a lumberjack, he towers almost a full head over Evie.  With high cheekbones, eyes the color of the sky, and a thatch of dark  hair that he wears long enough to curl around his collar, his is ruggedly  handsome enough to attract a woman's attention, but his single-minded  focus on his work announces wordlessly to everyone—especially Evie—that  he is not interested in distracting entanglements.
Resembles…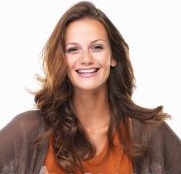 From the beginning we had a very clear idea of Evie's  physical characteristics. She's an attractive woman, but not a beauty  in the classic sense. When the publisher's art department asked us  to describe Evie, we scoured the Internet for someone who looked like  the Evie that loomed so lifelike in our minds. No actress that we're  aware of fit the bill. We finally found her. We're not sure who this  model is, but this is our Evie.
Noah was always Robert Brown in our minds. Brown played  the oldest Bolton brother on the television show Here Come the Brides, and Virginia was in love with him as  a girl. Noah is a little younger than Brown in this picture, but he's  got the same outdoorsy, wholesome good looks.
Strengths and weaknesses  
Evie is a determined woman who is not afraid of hard  work. That's definitely a strength in the time period in which she  lives. She was raised to expect a life of ease back in Tennessee, but  circumstances forced her to earn her living as a maid. She leaps at  the opportunity to go west, where she is certain a hard-working woman  can make a decent living for herself. Of course, determination taken  to the extreme becomes inflexibility. If you ask Noah, Evie is about  as flexible as one of the giant logs his team of lumberjacks is felling  in the Seattle forest.
Noah is a man of many talents, which make him a perfect  addition to the settlement of fledgling lumberjacks who are trying to  carve their livelihood out of Seattle's wilderness. He's as capable  with a pen as he is with an ax, and he's as honest as they come, so  he quickly earns the trust of the settlement's leaders. He does have  a weakness, though. The wounds inflicted by a disastrous romantic relationship  have scarred over, and left him hard-hearted where women are concerned.  Though the men know him as a fair and just man, to Evie he seems about  as cold and uncaring as they come.
Quirk (if any)
Names are important to Evie. She introduces herself  using her formal name, Evangeline. Not until she feels comfortable with  someone does she let her guard down and allow them to call her Evie.  To Noah Hughes, she is definitely Evangeline. He notices, and the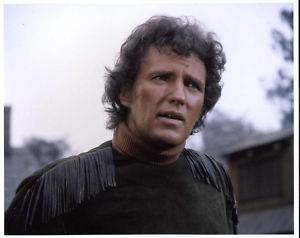 snub rankles.
Your inspiration for the character
There was a secondary character in A Plain and Simple Heart (the second book in the Amish of Apple  Grove series we co-authored) whose history fascinated us. Grace Evans  was an elderly war widow who moved to Kansas after husband's death  and opened a millinery. In the mid-1800's that was an impressive accomplishment  for a single lady, but of course the story wasn't about her. We decided  we'd like to show what kind of spunk and determination a young woman  of that time needed to survive against the odds. That young woman became Evie.
Noah was actually a combination of several historical  figures who traveled with the Denny family to the Puget Sound area to  establish what would later become the city of Seattle. The more we read  about those early settlers, the clearer his character became in our  minds.
Background to  the story  
The idea for the Seattle Brides series came from the television show, Here Come the Brides, which was one of Virginia's favorites back in the 60's. The show  was loosely based on an historical event involving a man who decided  to escort a boatload of marriageable women from the east to the male-dominated  Oregon Territory. The Mercer Girls (named after the man who brought  them west) didn't arrive until 1864, and when we started researching  the fascinating history of Seattle, we decided we wanted to tell the  story of the original settlers who arrived in the Puget Sound 13 years  earlier.
Though we created the fictional characters of Evie  and Noah, many of the characters in A Bride for Noah were real people. We fell in love with the  truly romantic tale of David and Louisa Denny. We chose to include them,  along with Arthur and Mary, under their actual names. Others we combined  into a single fictional character for various reasons. Louisa actually  had several family members who traveled with the Denny party to Seattle,  and there was a fascinating man named Doc Maynard who played a huge  role in establishing the city. (The story about the pickled salmon really  happened to Maynard!) We created the fictitious Miles Coffinger to include  features from several of those men, because we didn't want to dilute  the fictional part of the story by asking the reader to keep up with  too many characters. Well, that, and we poked fun at Miles quite a bit.  We wouldn't want to offend any descendants who might still be living!
One historical figure who took us by surprise was  Chief Seattle. The more we researched that amazing man, the more impressed  we became by his role in welcoming those early white settlers to the  Puget Sound area. Of course we did have to make up some conversations  between him and our characters, since there aren't many historical  accounts of private conversations. We hope we've relayed a glimpse  of his integrity and quiet strength in our story.
Thanks Lori & Virginia
Relz Reviewz Extras
Visit Virginia's website & blog
Visit Lori's website
Buy A Bride for Noah at Amazon and Koorong