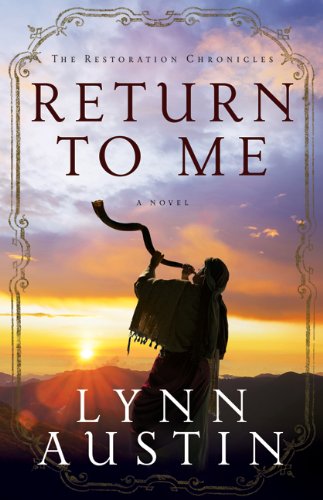 Meet a prophet and an astrologer in
Lynn Austin's
Biblical fiction
Return to Me
Bethany House
The Story
After years of watching his children and grandchildren wander from their faith, Iddo's prayers are answered: King Cyrus is allowing God's chosen people to return to Jerusalem. Jubilant, he joyfully prepares for their departure, only to learn that his family, grown comfortable in the pagan culture of Babylon, wants to remain. 
Zechariah, Iddo's oldest grandson, feels torn between his grandfather's ancient beliefs and the comfort and success his father enjoys in Babylon. But he soon begins to hear the voice of God, encouraging him to return to the land given to his forefathers. 
Bringing to life the biblical books of Ezra and Nehemiah, Return to Me tells the compelling story of Iddo and Zechariah, the women who love them, and the faithful followers who struggle to rebuild their lives in obedience to the God who beckons them home.
Enjoy meeting Zechariah & Yael
Brief physical description
Zachariah – Zechariah is just a boy of twelve when Return to Me begins. He has brown eyes and black hair. By the end of the book he grows into a man, six feet tall, muscular yet lean, with thick, dark hair and a black beard and moustache.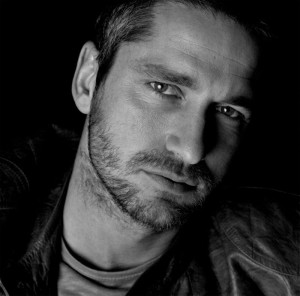 Yael – Yael is also a young girl in the beginning, 11 years old. She is very beautiful, even at a young age, with dark brown hair and brown, almond-shaped eyes. She is very lithe and graceful and is described as moving like a cat or leaping and running like a deer.
Resembles…
Zachariah- Gerard Butler with a beard
Yael – Natalie Portman
Strengths and weaknesses
Zechariah – His greatest strength is his faith in God, but this develops slowly and his lack of faith in the beginning is his weakness. He also doubts himself a lot.
Yael – Yael is a very strong, independent woman who doesn't care what others think. This independence is also a weakness because she doesn't like to follow the rules. She also believes in and worships the moon goddess instead of God and practices astrology.
Quirk (if any)
Zechariah – can be a little "up-tight" and too serious.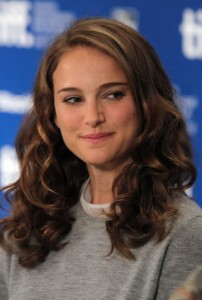 Yael – Has the "gift" of spiritual insight and reads people's futures using astrology.
Your inspiration for the character
Zechariah – He is based on the biblical prophet, Zechariah, who was also a priest.
Yael –I know a woman who once believed in horoscopes and put all her trust in them.
Background to the story
The Babylonians conquered the nation of Judah in 486 BC, Jerusalem and the temple were destroyed, and God's people were carried off into exile to Babylon. That's where they are when the book begins. But in fulfilment of prophecy, King Cyrus of Persia grants the exiles the right to return to Jerusalem and rebuild God's temple. Yael, Zechariah, and his grandparents, Iddo and Dinah, are among the exiles who make the difficult decision to return to the ruined land and rebuild God's temple.
Thanks Lynn

Relz Reviewz Extras
Visit Lynn's website and blog
Buy Return to Me at Amazon or Koorong