Bethany House never disappoints when it comes to producing high quality, story specific covers and their early 2018 releases are no exception. Even if the cover doesn't particularly appeal to my taste, there's always something to love about nearly all their covers.
I adore the covers for Debra White Smith's Austen retellings. These stories first released in the mid 2000s (Harvest House) and I have the originals with covers not as cute and fresh. These are fun romances and I hope they release the other three based on Sense & Sensibility, Northanger Abbey, and Mansfield Park.
Jocelyn's, Jennifer's, Lisa's, and Conni's are the ones that catch my eye immediately, and I'm going to guess Jennifer's might be our expert cover commentator Aaron's favourite! Speaking of, Aaron, I'm particularly interested in what you think of Tracie's,  with no decapitation but the stunning hat obscuring the heroine's face.
As many of you know, I do enjoy having male characters on covers so Melissa's and Susan's caught my eye. But I'm obviously getting old, as Susan's model looks oh so young to me, so it doesn't quite work for me 😉 I can't go past Beverly's cover either because the little guy is so stinking cute! It's rare that an Amish cover appeals but this one managed to catch my eye!
Patrick's and Jill's are stunning – perfect for their genres – and Angela's appeals to me much more than the first in this series. I'm afraid Nancy's is my least favourite of her Defenders of Justice series. I'm not a fan of the pink font and the dressy blouse seems an odd fit with the converse shoes.
All that said, Bethany House continues to be a leader in cover design and their investment in this area no doubt contributes to their success.
I'm keen to dive into most of these novels, but particularly A Refuge Assured, Keturah, Judah's Wife, A Light on the Hill, and A Chance at Forever. These books are all on Amazon now so you can click on the title links and pre-order to your heart's content!
Would love to hear your thoughts, as always. Which covers/stories catch your eye?
*****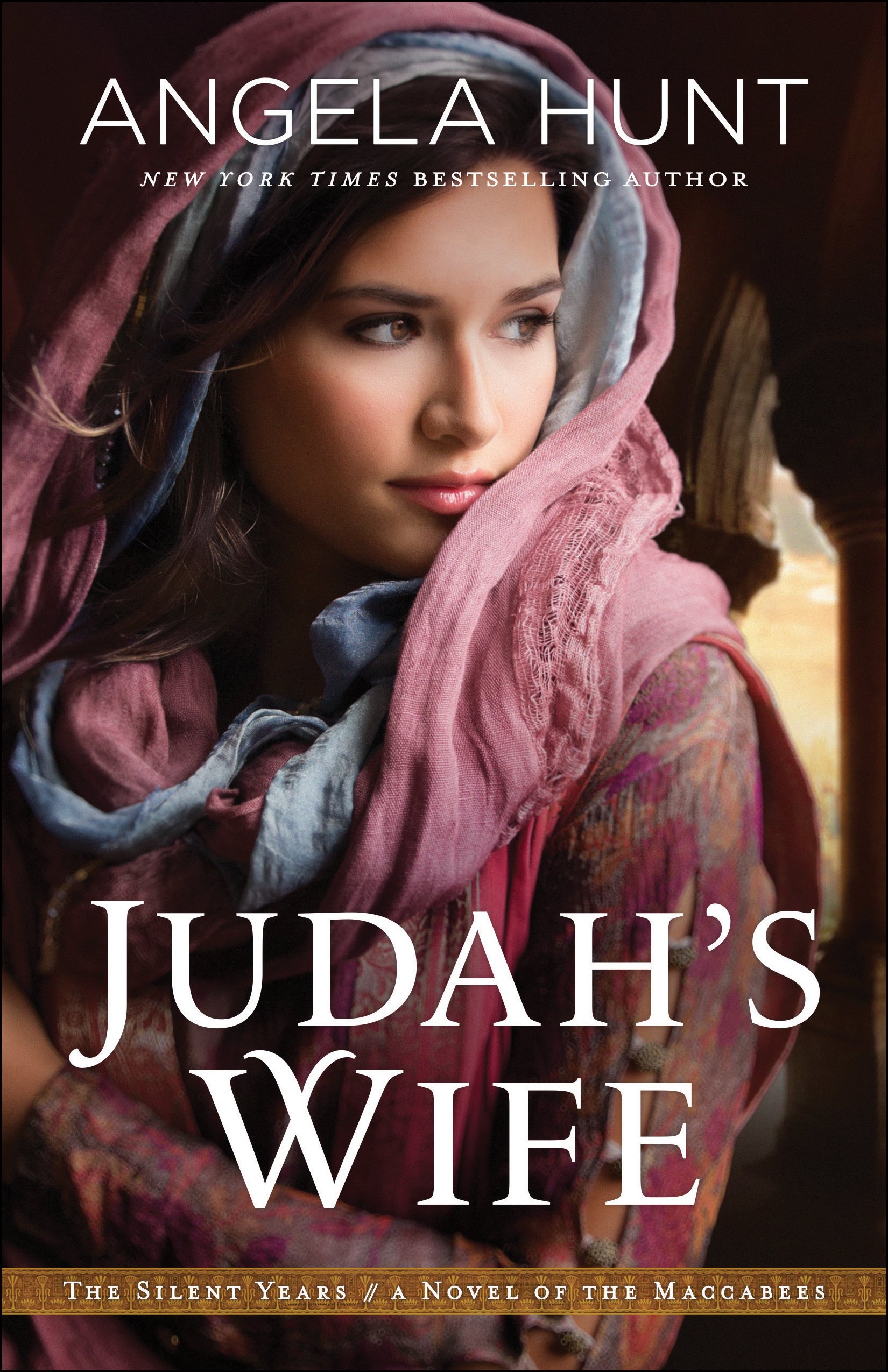 Judah's Wife: A Novel of the Maccabees by Angela Hunt
The Silent Years #2
Seeking peace and safety after a hard childhood, Leah marries Judah, a strong and gentle man, and for the first time in her life Leah believes she can rest easily. But the land is ruled by Antiochus IV, descended from one of Alexander the Great's generals, and when he issues a decree that all Jews are to conform to Syrian laws upon pain of death, devout Jews risk everything to follow the law of Moses.
Judah's father resists the decree, igniting a war that will cost him his life. But before dying, he commands his son to pick up his sword and continue the fight–or bear responsibility for the obliteration of the land of Judah. Leah, who wants nothing but peace, struggles with her husband's decision–what kind of God would destroy the peace she has sought for so long?
January 2018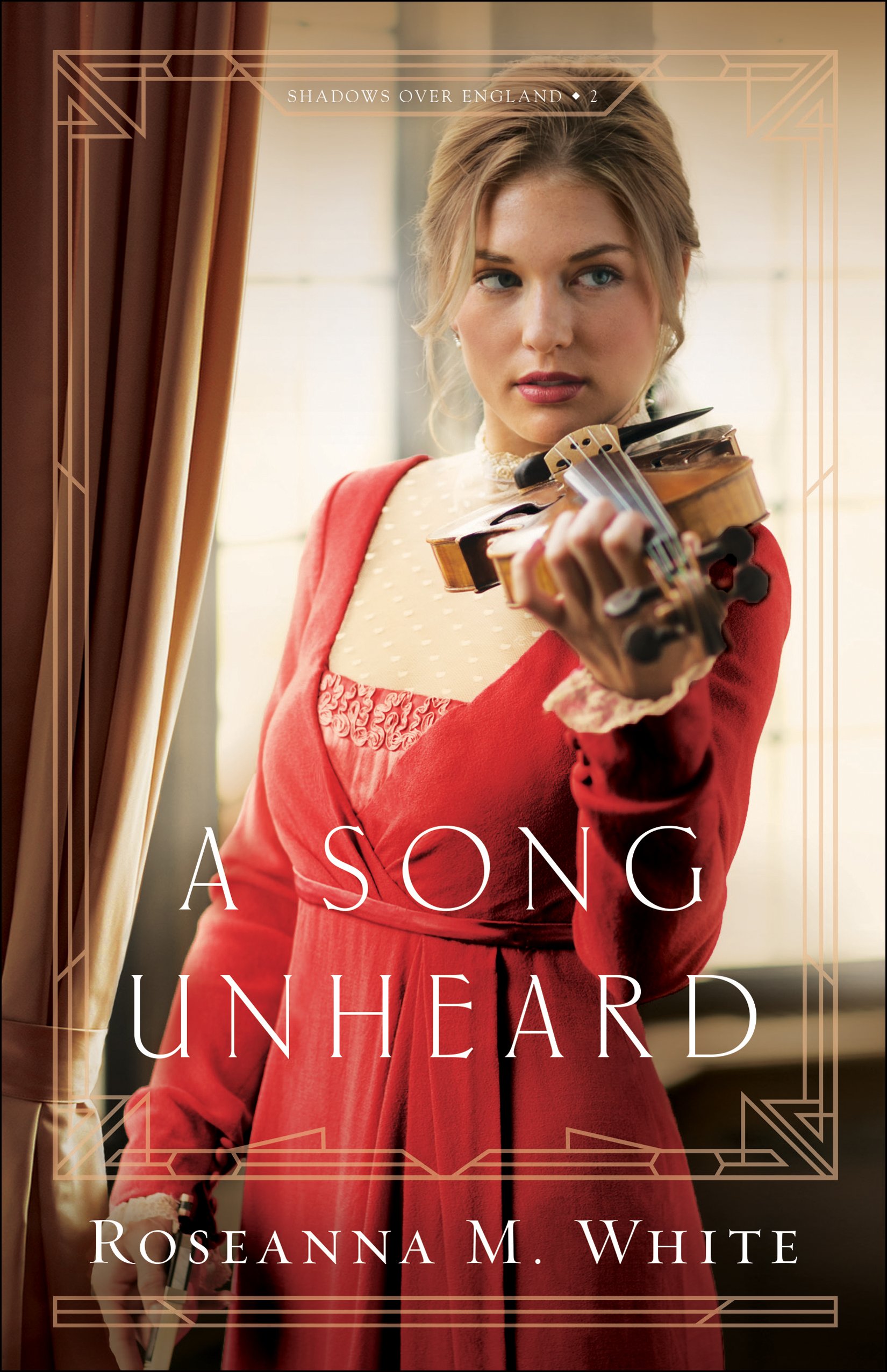 A Song Unheard by Roseanna M. White
Shadows over England #2
Willa Forsythe is both a violin prodigy and top-notch thief, which makes her the perfect choice for a crucial task at the outset of World War I–to steal a cypher from a famous violinist currently in Wales.
Lukas De Wilde has enjoyed the life of fame he's won–until now, when being recognized nearly gets him killed. Everyone wants the key to his father's work as a cryptologist. And Lukas fears that his mother and sister, who have vanished in the wake of the German invasion of Belgium, will pay the price. The only light he finds is meeting the intriguing Willa Forsythe.
But danger presses in from every side, and Willa knows what Lukas doesn't–that she must betray him and find that cypher, or her own family will pay the price as surely as his has.
January 2018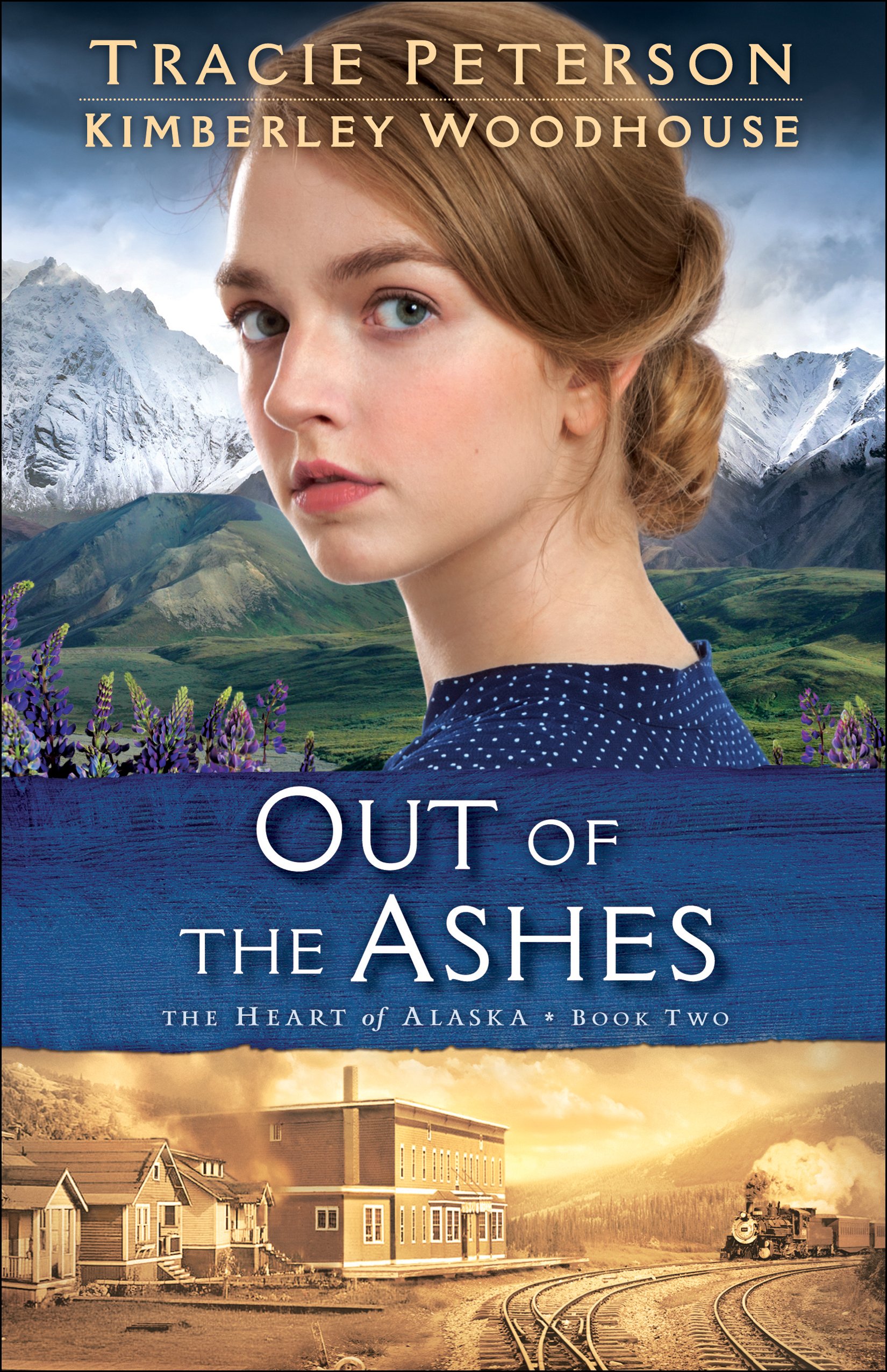 Out of the Ashes by Tracie Peterson & Kimberley Woodhouse
The Heart of Alaska #2
After the death of their father, Collette and Jean-Michel Langelier are no longer tied to post-war France. While his sister dreams of adventure, Jean-Michel is hoping to finally escape reminders of the horrors he faced in the war. When Jean-Michel receives an unexpected invitation for them to visit Alaska and the Curry Hotel, it seems an opportunity for a change he needs.
Katherine Demarchis is a young widow who does not grieve the dangerous husband she was forced to marry. Now she just wants to retreat to a quiet life, content to be alone. First, though, she's agreed to accompany her grandmother on a final trip, but never expects to see a man from her past.
Katherine and Jean-Michel once shared a deep love that was torn apart by forces beyond their control. Reunited now, have the years changed them too deeply to rediscover what they had? And when Jean-Michel's nightmares return with terrifying consequences, will faith be enough to heal what's been broken for so long?
January 2018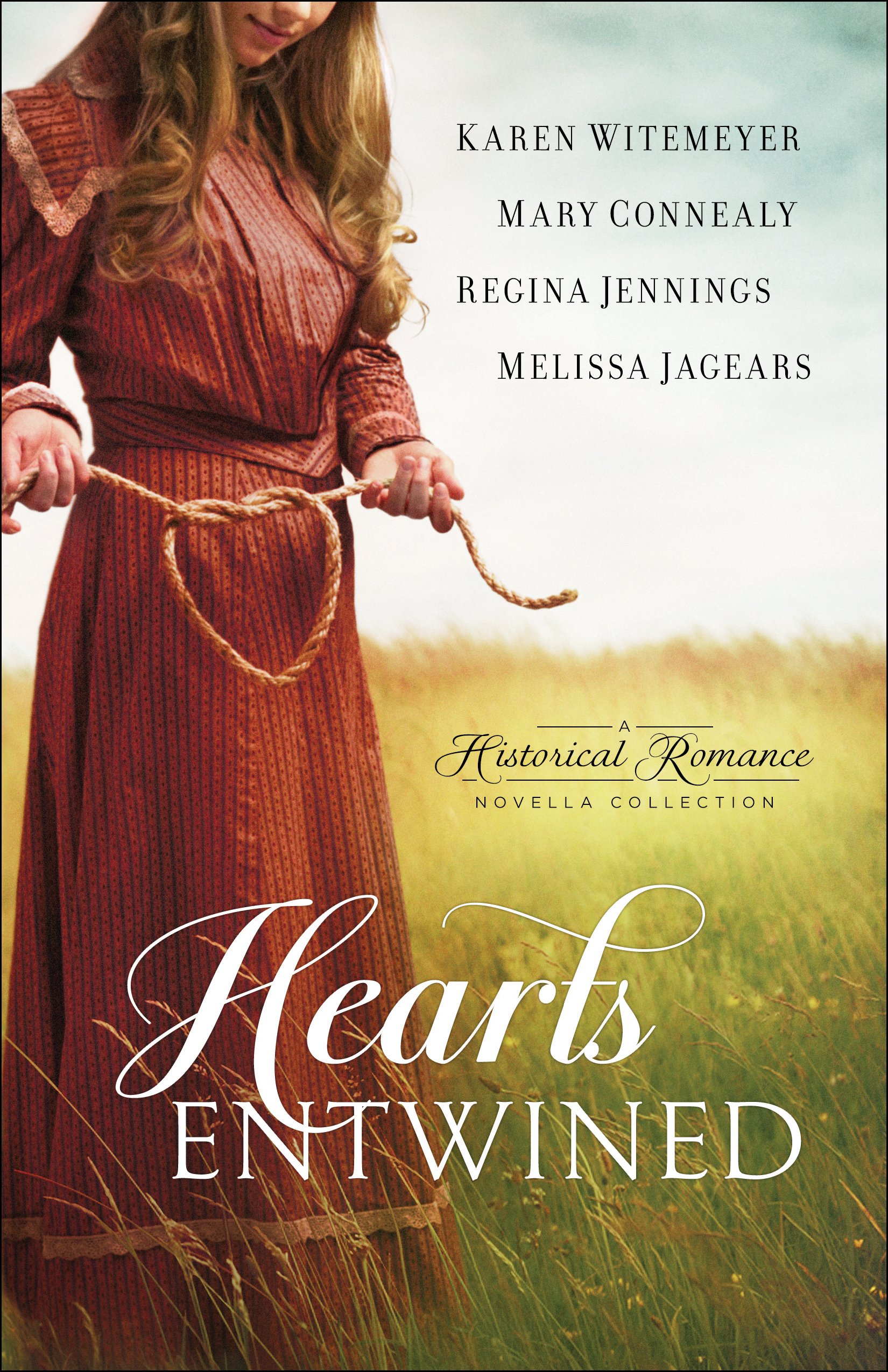 Hearts Entwined by Karen Witemeyer, Mary Connealy, Regina Jennings, & Melissa Jagears
Four top historical romance novelists team up in this new collection to offer stories of love and romance with a twist of humor. In Karen Witemeyer's "The Love Knot," Claire Nevin gets the surprise of her life awaiting her sister's arrival by train. Mary Connealy's "The Tangled Ties That Bind" offers the story of two former best friends who are reunited while escaping a stampede. Regina Jennings offers "Bound and Determined," where a most unusual trip across barren Oklahoma plains is filled with adventure, romance, and . . . camels? And Melissa Jagears' "Tied and True" entertains with a tale of two hearts from different social classes who become entwined at a cotton thread factory.
Each tale is a fun blend of history and romance that will delight readers.
January 2018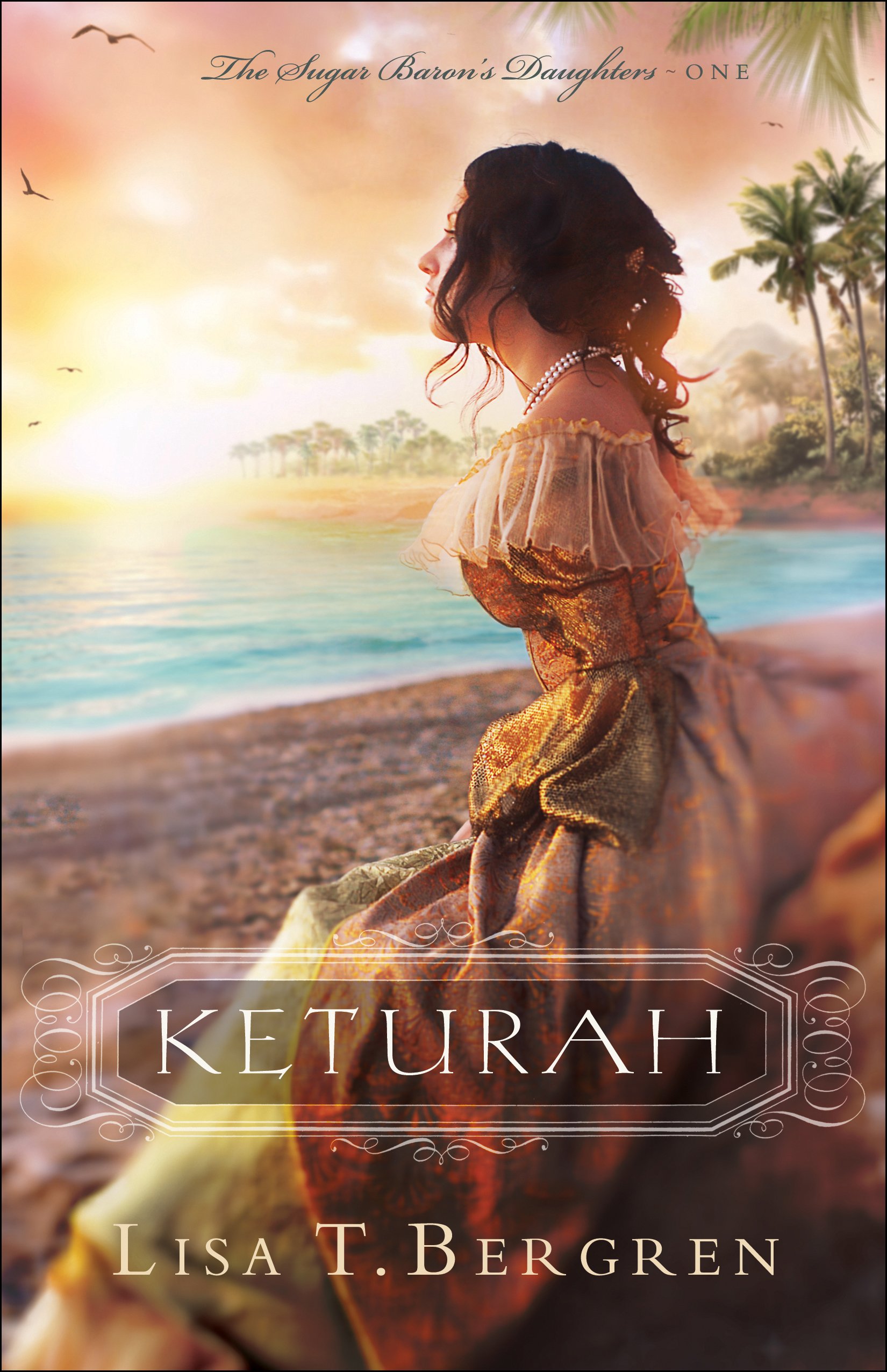 The Sugar Baron's Daughters #1
In 1772 England, Lady Keturah Banning Tomlinson and her sisters find themselves the heiresses of their father's estates and know they have one option: Go to the West Indies to save what is left of their heritage.
Although it flies against all the conventions for women of the time, they're determined to make their own way in the world. But once they arrive in the Caribbean, proper gender roles are the least of their concerns. On the infamous island of Nevis, the sisters discover the legacy of the legendary sugar barons has vastly declined–and that's just the start of
what their eyes are opened to in this unfamiliar world.
Keturah never intends to put herself at the mercy of a man again, but every man on the island seems to be trying to win her hand and, with it, the ownership of her plantation. She could desperately use an ally, but even an unexpected reunion with a childhood friend leaves her questioning his motives.
Set on keeping her family together and saving her father's once-great plantation, can Keturah ever surrender her stubbornness and guarded heart to God and find the healing and love awaiting her?
February 2018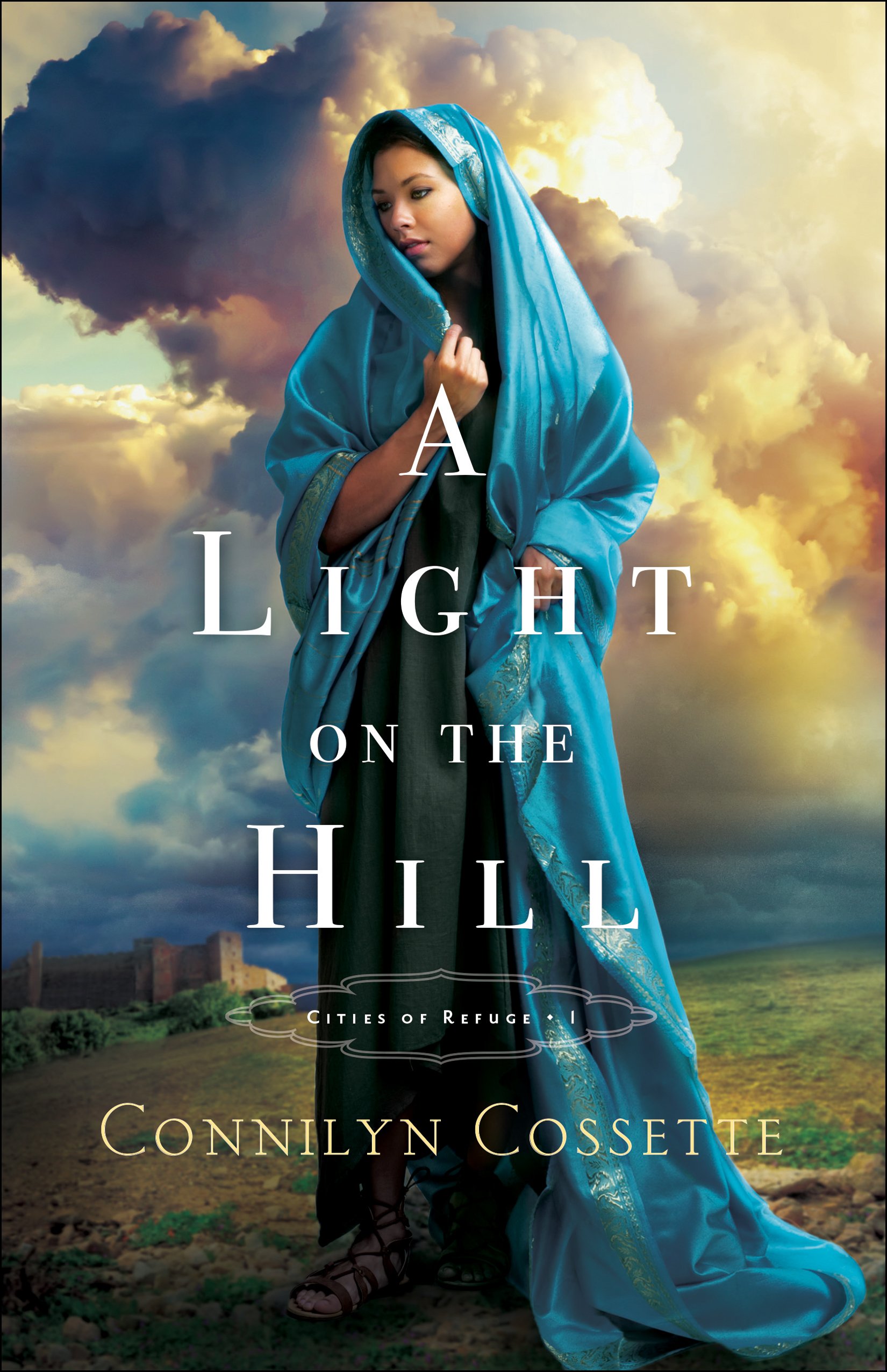 A Light on the Hill by Connilyn Cossette
Cities of Refuge #1
Seven years ago, Moriyah was taken captive in Jericho and branded with the mark of the Canaanite gods. Now the Israelites are experiencing peace in their new land, but Moriyah has yet to find her own peace. Because of the shameful mark on her face, she hides behind her veil at all times and the disdain of the townspeople keeps her from socializing. And marriage prospects were out of the question . . . until now.
Her father has found someone to marry her, and she hopes to use her love of cooking to impress the man and his motherless sons. But when things go horribly wrong, Moriyah is forced to flee. Seeking safety at one of the newly-established Levitical cities of refuge, she is wildly unprepared for the dangers she will face, and the enemies–and unexpected allies–she will encounter on her way.
February 2018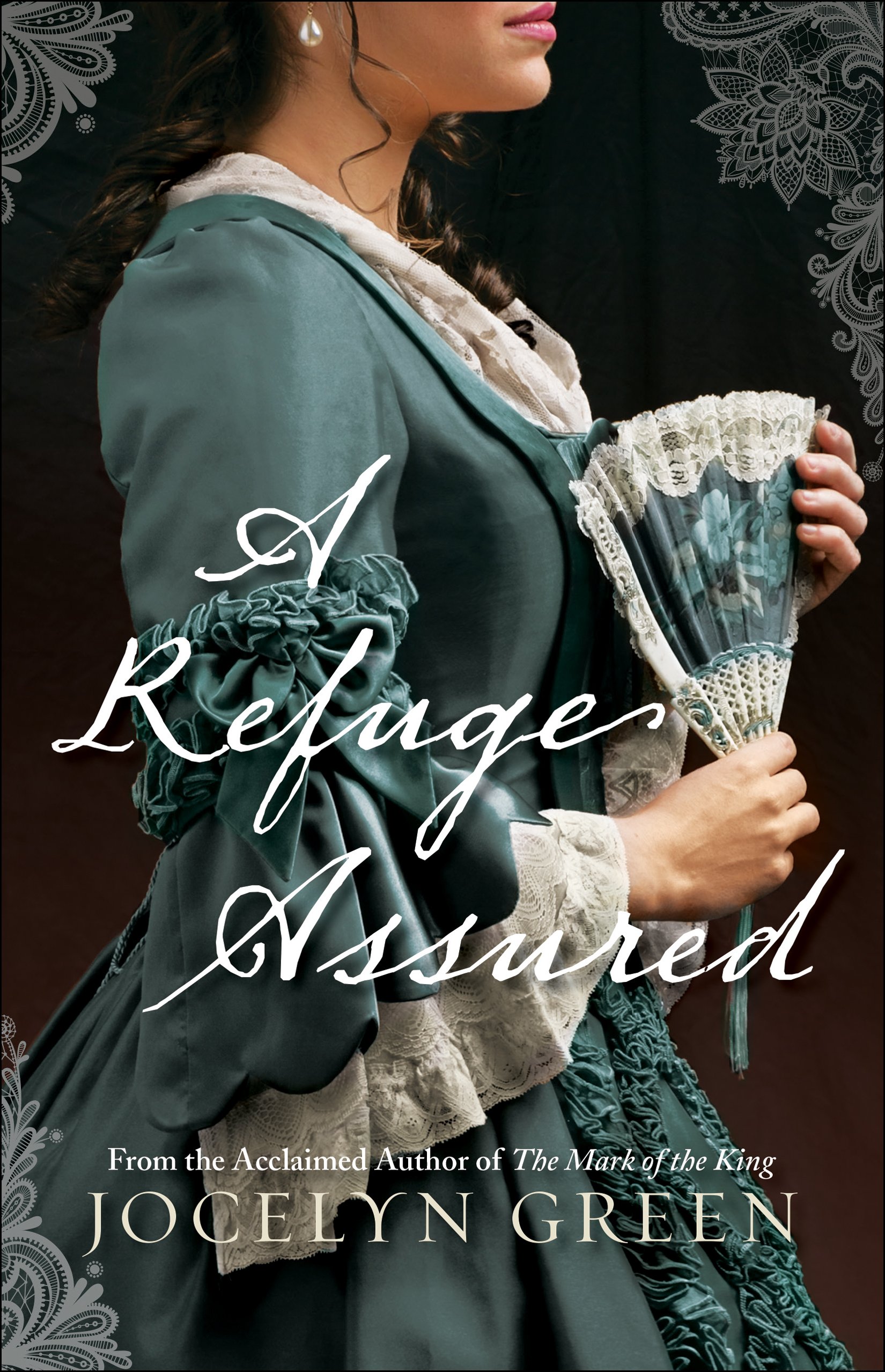 A Refuge Assured by Jocelyn Green
Lacemaker Vivienne Rivard never imagined her craft could threaten her life. Yet in revolutionary France, it is a death sentence when the nobility, and those associated with them, are forced to the guillotine. Vivienne flees to Philadelphia but finds the same dangers lurking in the French Quarter, as revolutionary sympathizers threaten the life of a young boy left in her care, who some suspect to be the Dauphin. Can the nearby French settlement, Azilum, offer permanent refuge?
Militiaman Liam Delaney proudly served in the American Revolution, but now that the new government has imposed an oppressive tax that impacts his family, he barely recognizes the democracy he fought for. He wants only to cultivate the land of his hard-won farm near Azilum, but soon finds himself drawn into the escalating tension of the Whiskey Rebellion. When he meets a beautiful young Frenchwoman recently arrived from Paris, they will be drawn together in surprising ways to fight for the peace and safety for which they long.
February 2018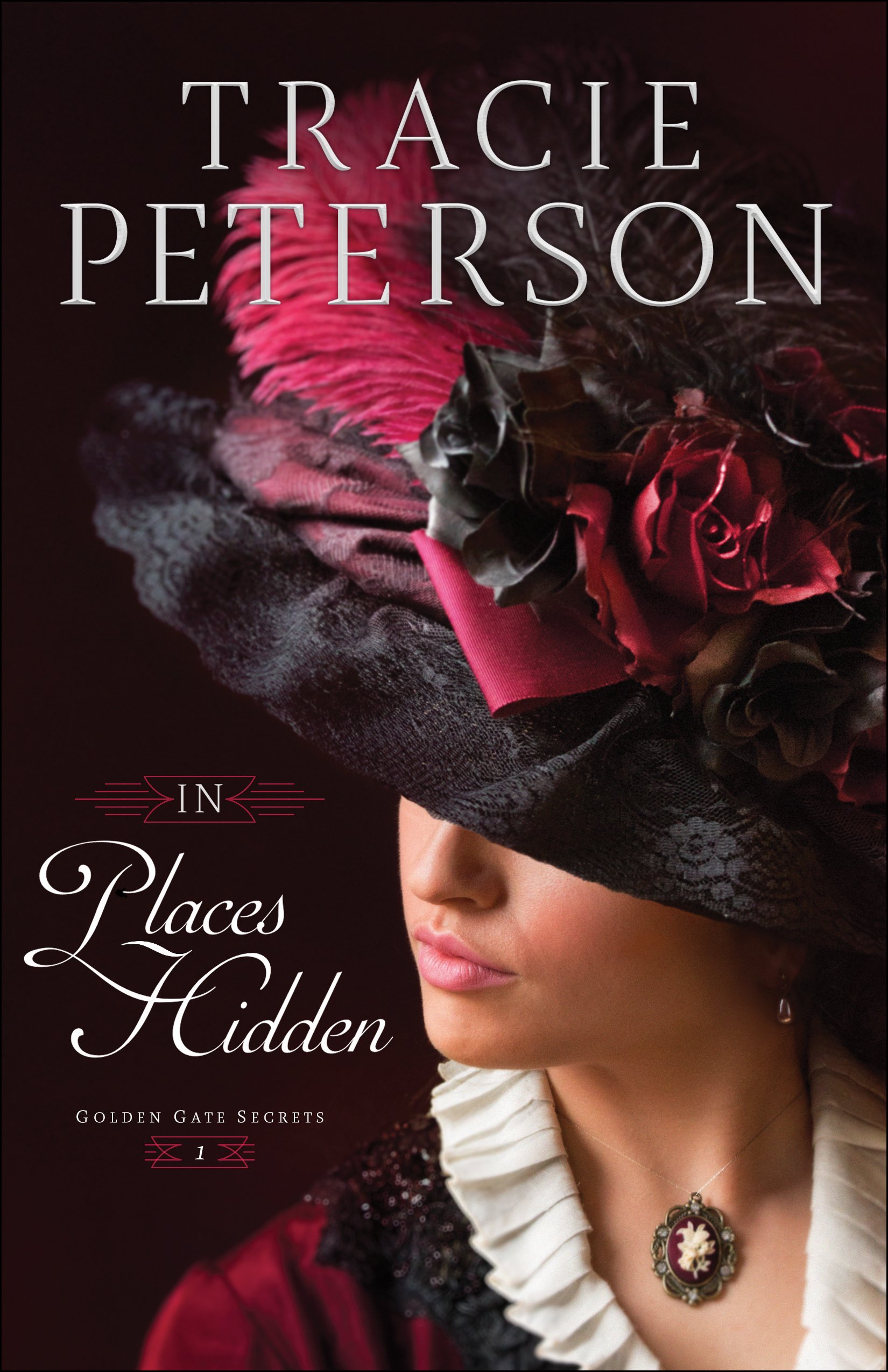 In Places Hidden by Tracie Peterson
Golden Gate Secrets #1
On her way to San Francisco to find her brother, Caleb, who went missing three months ago, Camriann Coulter meets Judith and Kenzie, who both have their own mysteries to solve in the booming West Coast city. The women decide to help each other, including rooming together and working at Kenzie's cousin's chocolate factory.
Camri's search for her brother, an attorney, leads her deep into the political corruption of the city–and into the acquaintance of Patrick Murdock, a handsome Irishman who was saved from a false murder charge by Caleb. Patrick challenges all of Camri's privileged beliefs, but he knows more about what happened to her brother than anyone else. Together, they move closer to the truth behind Caleb's disappearance. But as the stakes rise and threats loom, will Patrick be able to protect Camri from the dangers he knows lie in the hidden places of the city?
March 2018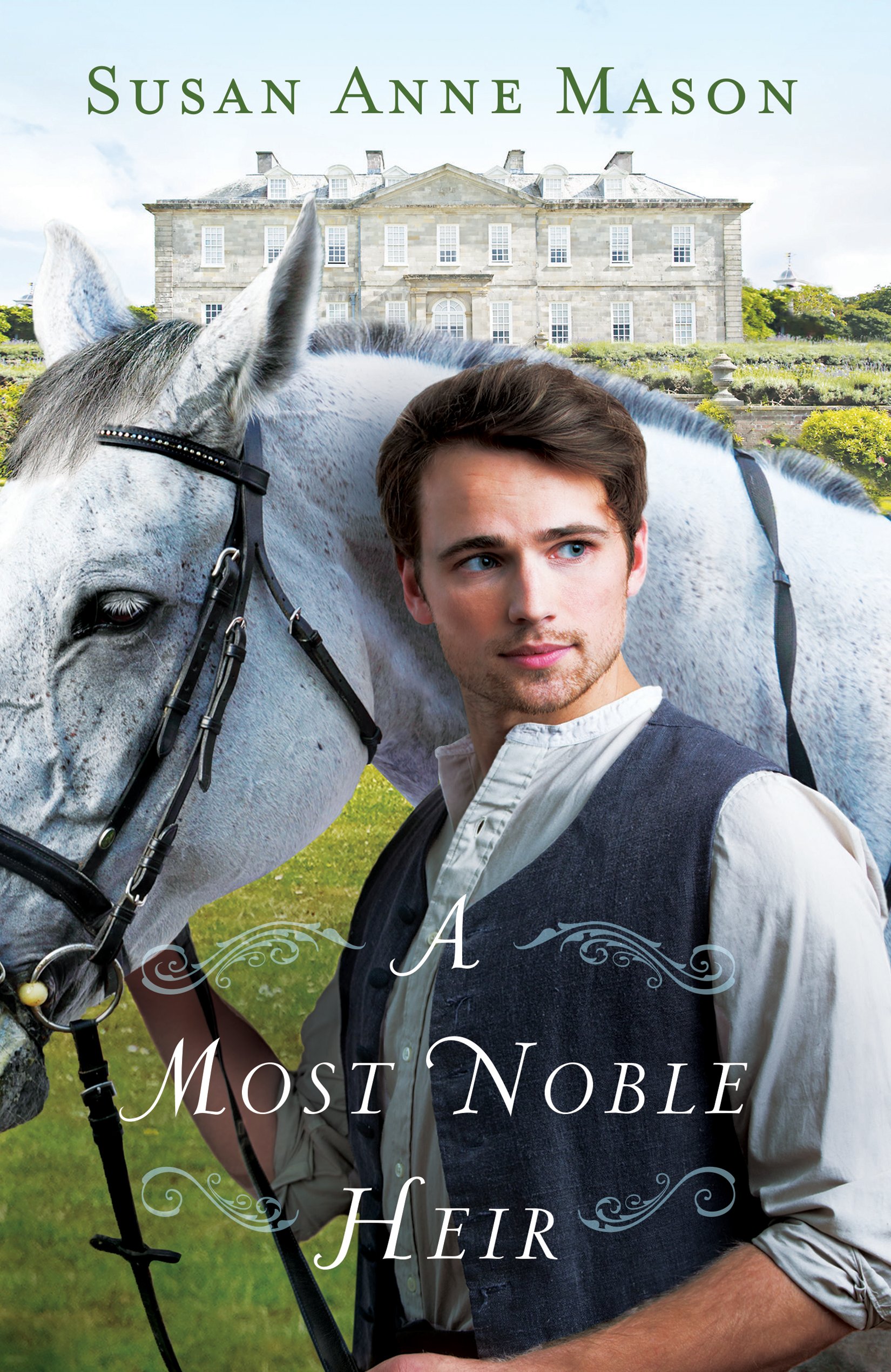 A Most Noble Heir by Susan Anne Mason
When stable hand Nolan Price learns from his dying mother that he is actually the son of the Earl of Stainsby, his plans for a future with kitchen maid Hannah Burnham are shattered. Once he is officially acknowledged as the earl's heir, Nolan will be forbidden to marry beneath his station.
Unwilling to give up the girl he loves, he devises a plan to elope–believing that once their marriage is sanctioned by God, Lord Stainsby will be forced to accept their union. However, as Nolan struggles to learn the ways of the aristocracy, he finds himself caught between pleasing Hannah and living up to his father's demanding expectations.
At every turn, forces work to keep the couple apart, and a solution to remain together seems further and further away. With Nolan's new life pulling him irrevocably away from the woman he loves, it seems only a miracle will bring them back together.
March 2018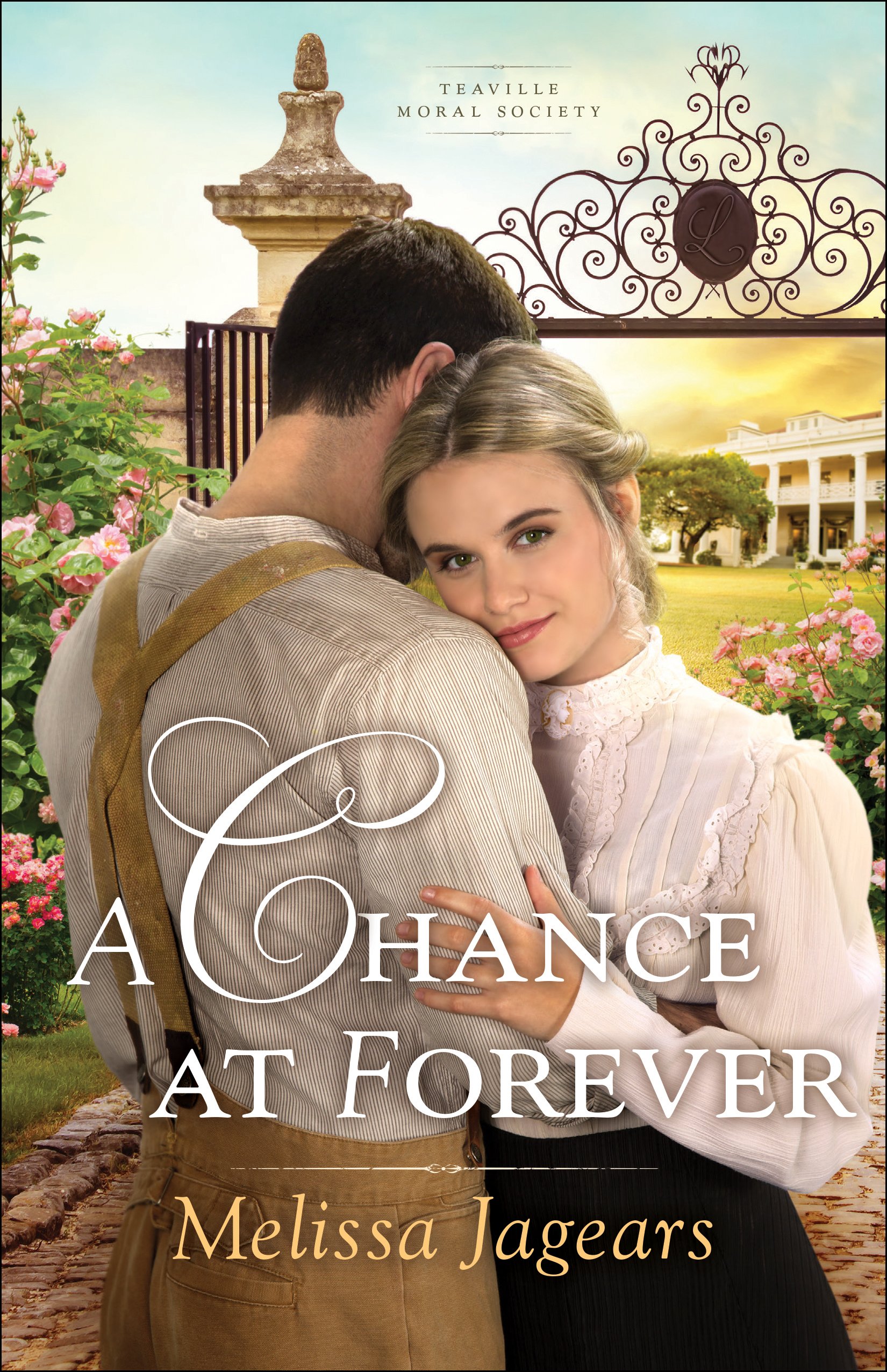 A Chance at Forever by Melissa Jagears
Teaville Moral Society #3
In early 1900s Kansas, Mercy McClain, determined to protect Teaville's children from the bullying she experienced as a child, finds fulfillment working at the local orphanage and serving on the school board. When Aaron Firebrook, the classmate who bothered her more than any other, petitions the board for a teaching position, she's dead set against him getting the job.
Aaron knows he deserves every bit of Mercy's mistrust, but he's returned to his hometown a changed man and is seeking to earn forgiveness of those he wronged. He doesn't expect Mercy to like him, but surely he can prove he now has the best interests of the children at heart.
Will resentment and old wounds hold them back, or can Mercy and Aaron put the past behind them in time to face the unexpected threats to everything they're working for?
March 2018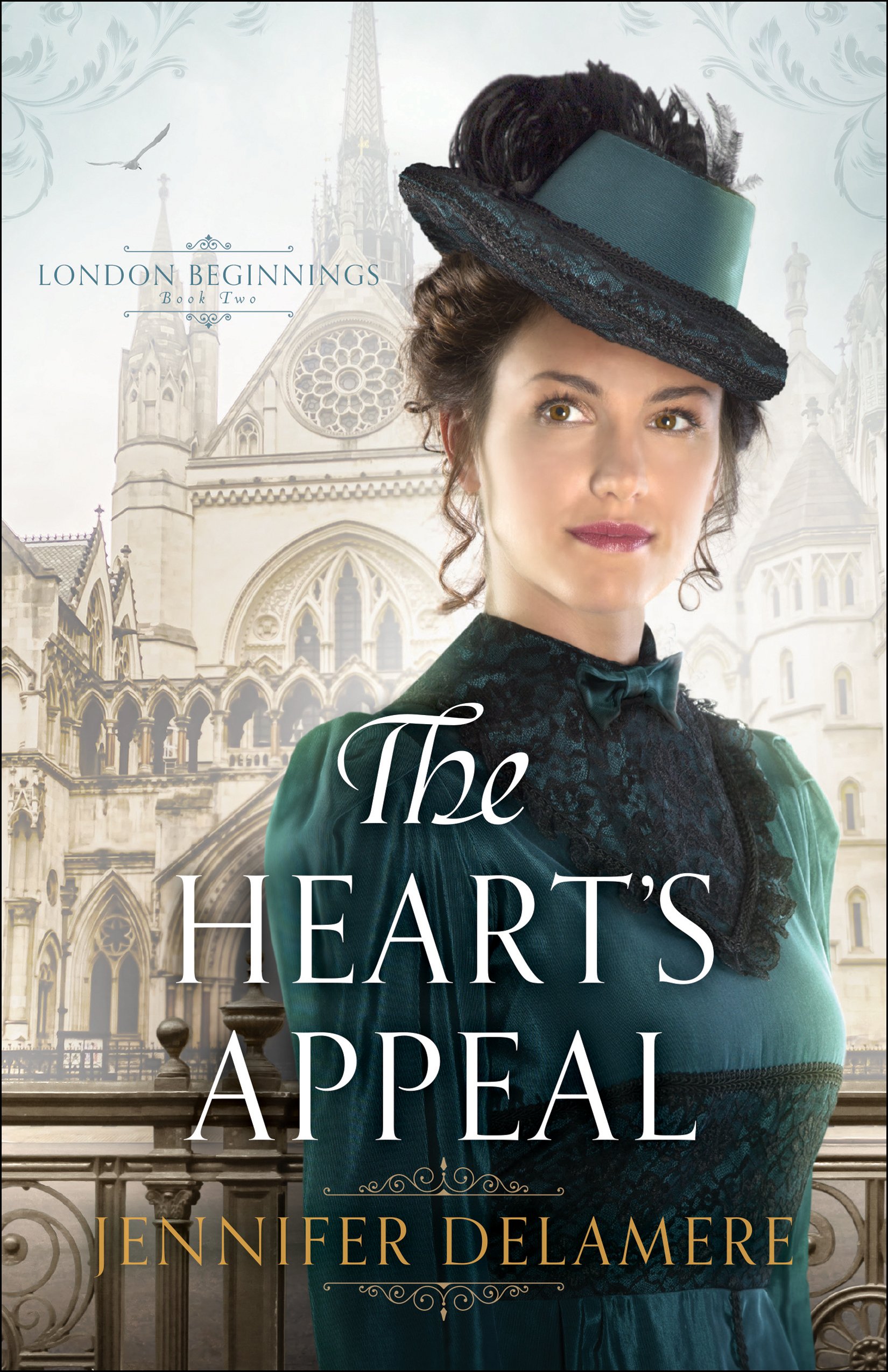 The Heart's Appeal by Jennifer Delamere
London Beginnings #2
Strong-minded and independent Julia Bernay comes to London to study medicine and become a doctor–a profession that has only just opened up to women. She witnesses a serious accident, and through her quick actions saves the life of an ambitious young barrister named Michael Stephenson.
Coming from a family that long ago lost its money and its respectability, Michael Stephenson has achieved what many would have thought was impossible. Hard work and an aptitude for the law have enabled him to rise above his family's stigma and set him on the path to wealth and recognition. But his well-laid plans are upended when the accident brings Julia into his life.
Michael soon discovers he's met a woman every bit as stubborn and determined to make her mark on the world as he is. Sparks fly–but will they find common ground?
March 2018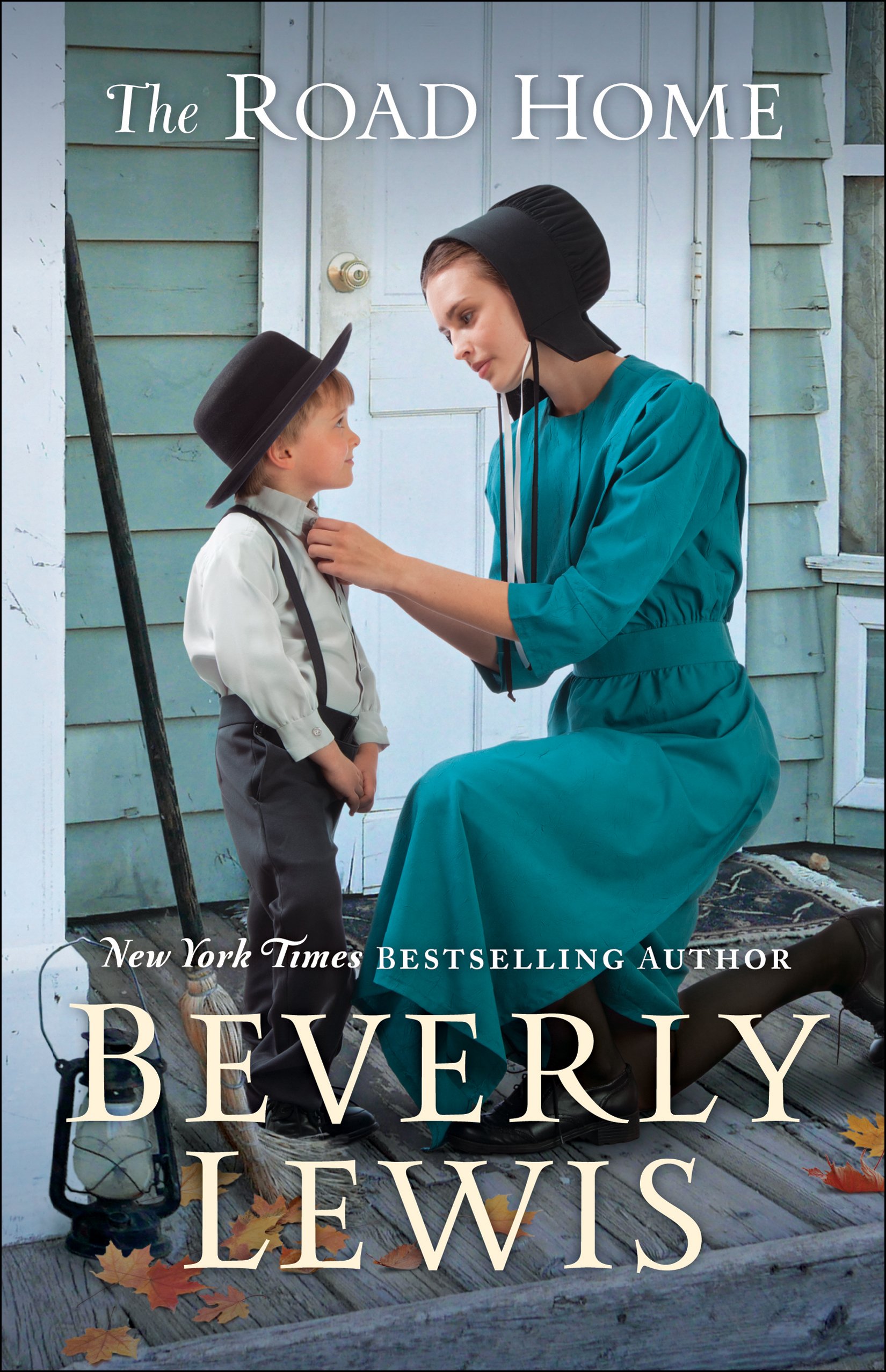 The Road Home by Beverly Lewis
Lena Rose Schwartz hadn't planned to leave her Old Order community in Centerville, Michigan. But then, she could not have foreseen the accident that made her and her siblings orphans. After her parents' funeral, her younger brothers and sisters are farmed out to various nearby relatives. But when the deacon in charge of the arrangements tells her there aren't places enough for everyone, she agrees to go live with her father's second cousin and his family in Lancaster County, Pennsylvania.
Beside the fact that Lena has never been more than a few miles from home, she's never met the family she will now be living with. But worse than that is the thought of being separated from her siblings. How will they manage without her to care for them–especially eight-year-old Chris? And what about Hannes Lehman, the beau she was sure would soon be asking her to marry him? It was true that he was not the man her father would have preferred for her. Maybe that was what the deacon was hinting at when he said "a fresh start might do you good."
It won't be forever, she consoles herself. I'll come back as soon as I can to take care of my family–and to make a home with Hannes. But doing so may prove far more complicated then she ever imagined.
April 2018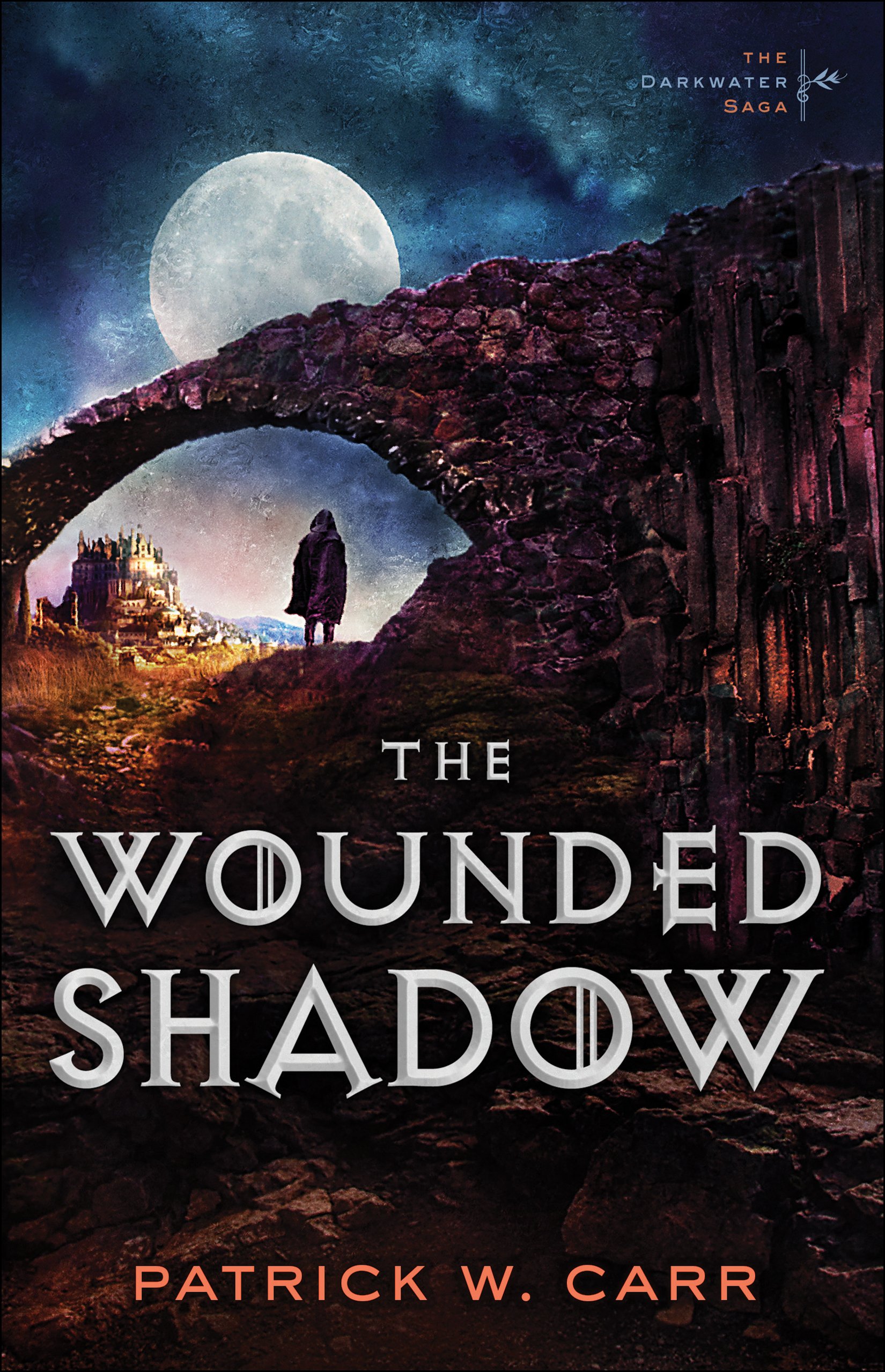 The Wounded Shadow by Patrick W. Carr
The Darkwater Saga #3
The kings and queens of the northern continent lay siege to the Darkwater Forest, desperate to contain its evil. But rumors of gold and aurium have lured deserters and the desperate into its shadow, creating a growing army held in its sway. Desperate after the death and dissolution of their greatest ally, Willet and the Vigil seek the truth of what lies at the heart of the evil they face. They delve the mind of an old enemy and find an answer far worse than they could have imagined.
Danger stalks the cities of the north, striking at the rulers of the kingdoms. As Willet and the rest of the Vigil seek to find answers, the group is scattered with an ever-growing darkness around them. Will they discover a path to keep their land safe, or will an ancient evil reclaim the world it once called its own?
April 2018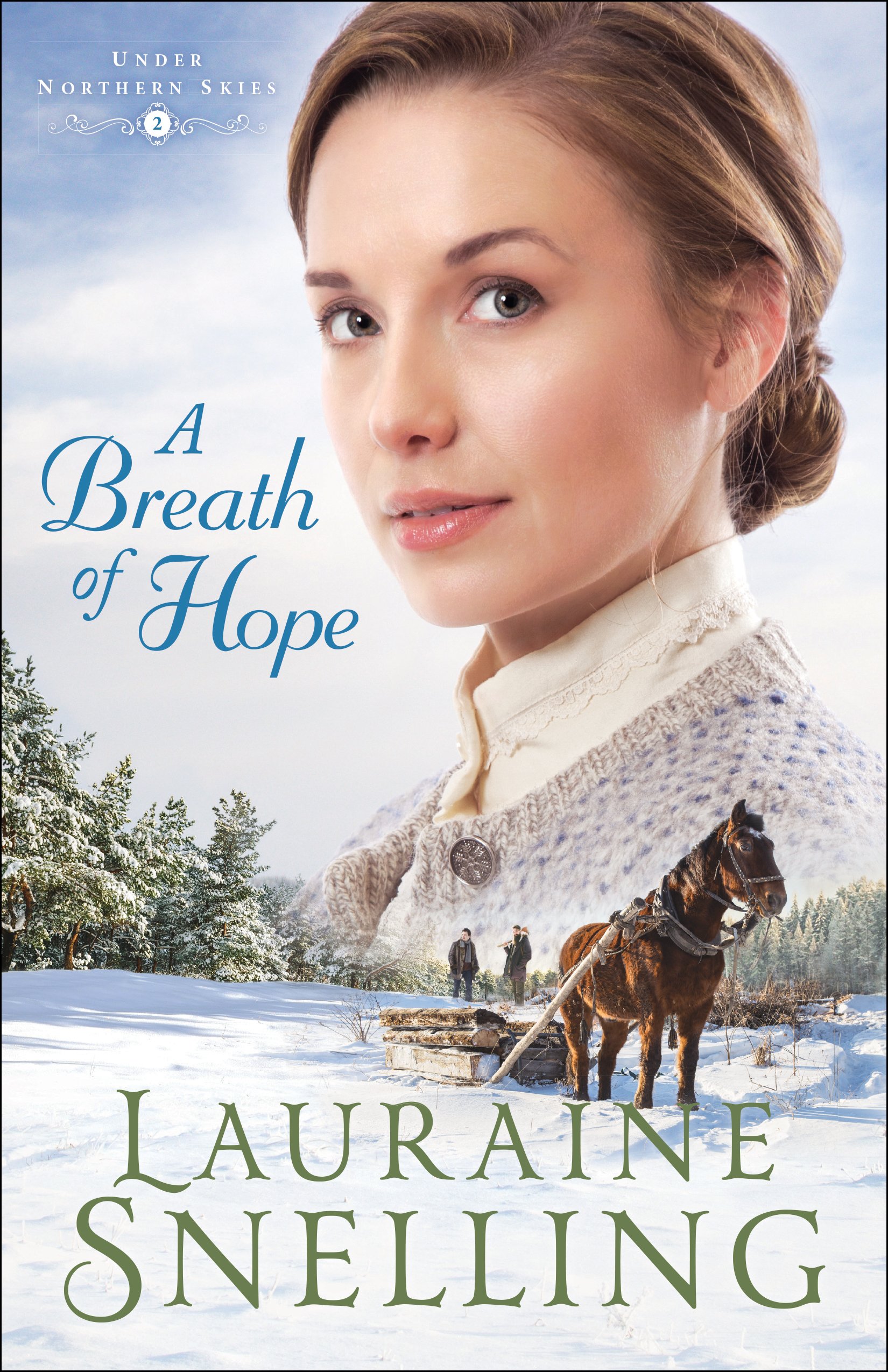 A Breath of Hope by Lauraine Snelling
Under Northern Skies #2
Nilda Carlson has been trying to save enough money to go to America for months, so when a letter arrives, with an offer to pay her passage, she jumps at the chance. Her younger brother Ivar accompanies her, and they are thrilled to join older brother Rune and his family in the northern forests of Minnesota.
But America is not everything Nilda imagined. A terrifying experience in a lumber camp shakes Nilda's confidence and trust in men, but a job helping a young widow raise her children and run her farm gives her a chance to build her own life. When she meets Fritz, the children's schoolteacher, she is initially unimpressed and uninterested. His kindness and passion for learning begin to win her over, but how can she sacrifice her dreams for the future for a man she's still not sure of?
April 2018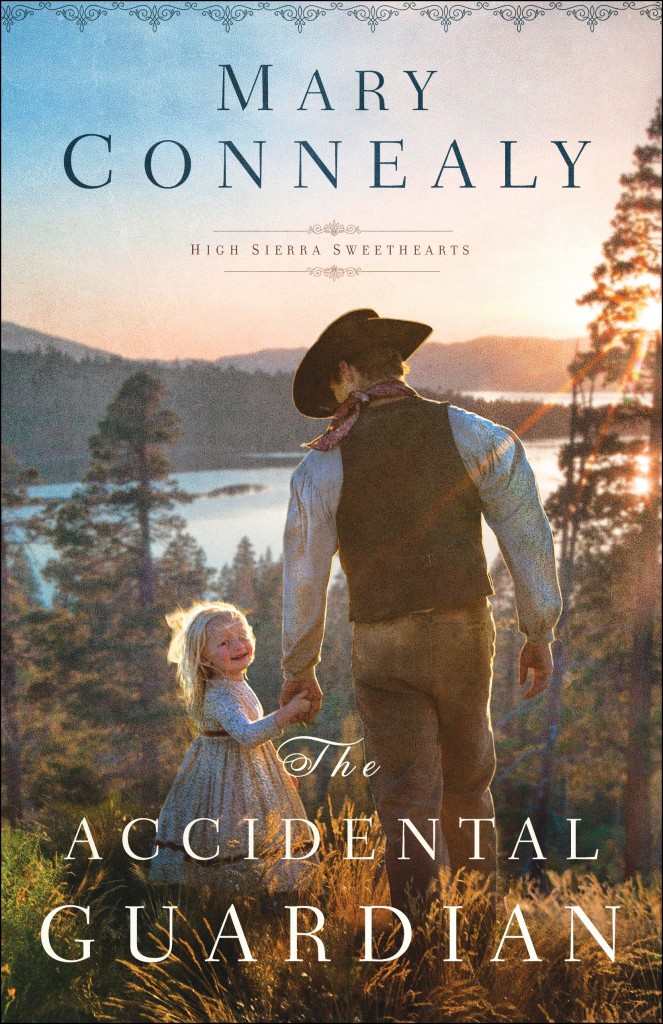 The Accidental Guardian by Mary Connealy
High Sierra Sweethearts #1
When Trace Riley finds the smoldering ruins of a small wagon train, he recognizes the hand behind the attack as the same group who left him as sole survivor years ago. Living off the wilderness since then, he'd finally carved out a home and started a herd–while serving as a self-appointed guardian of the trail, driving off dangerous men. He'd
hoped those days were over, but the latest attack shows he was wrong.
Deborah Harkness saved her younger sister and two toddlers during the attack, and now finds herself at the mercy of her rescuer. Trace offers the only shelter for miles around, and agrees to take them in until she can safely continue. His simple bachelor existence never anticipated kids and women in the picture and their arrival is unsettling–yet enticing. 

Working to survive the winter and finally bring justice to the trail, Trace and Deborah find themselves drawn together–yet every day approaches the moment she'll leave forever.
April 2018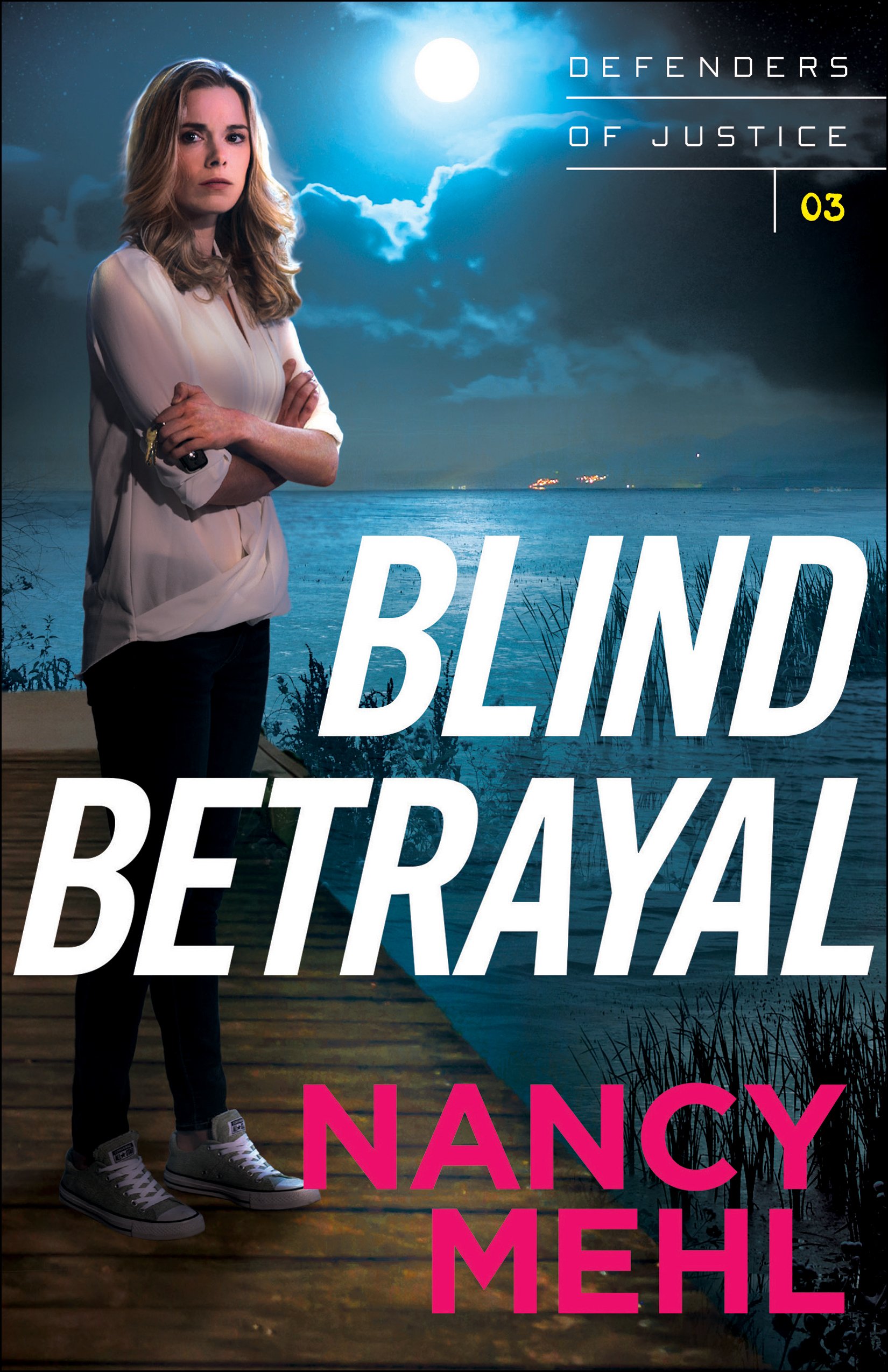 Blind Betrayal by Nancy Mehl
Defenders of Justice #3
Deputy U.S. Marshal Casey Quinn has worked at the St. Louis marshals office for two years and is given a routine assignment to help transport a reporter to D.C. to testify before a grand jury. Valerie, the reporter, was writing a story about an up-and-coming environmentalist who suddenly disappeared and, she later discovered, whose backers purportedly have ties to a terrorist.
When the seemingly ordinary assignment suddenly takes a shocking turn, Casey is forced to put aside her own feelings about the unexpected reappearance of a man from her past as she and two other marshals take Valerie on the run. And as it becomes dangerously clear Valerie's testimony has even bigger implications than they knew, they'll do whatever it takes to make it out alive.
April 2018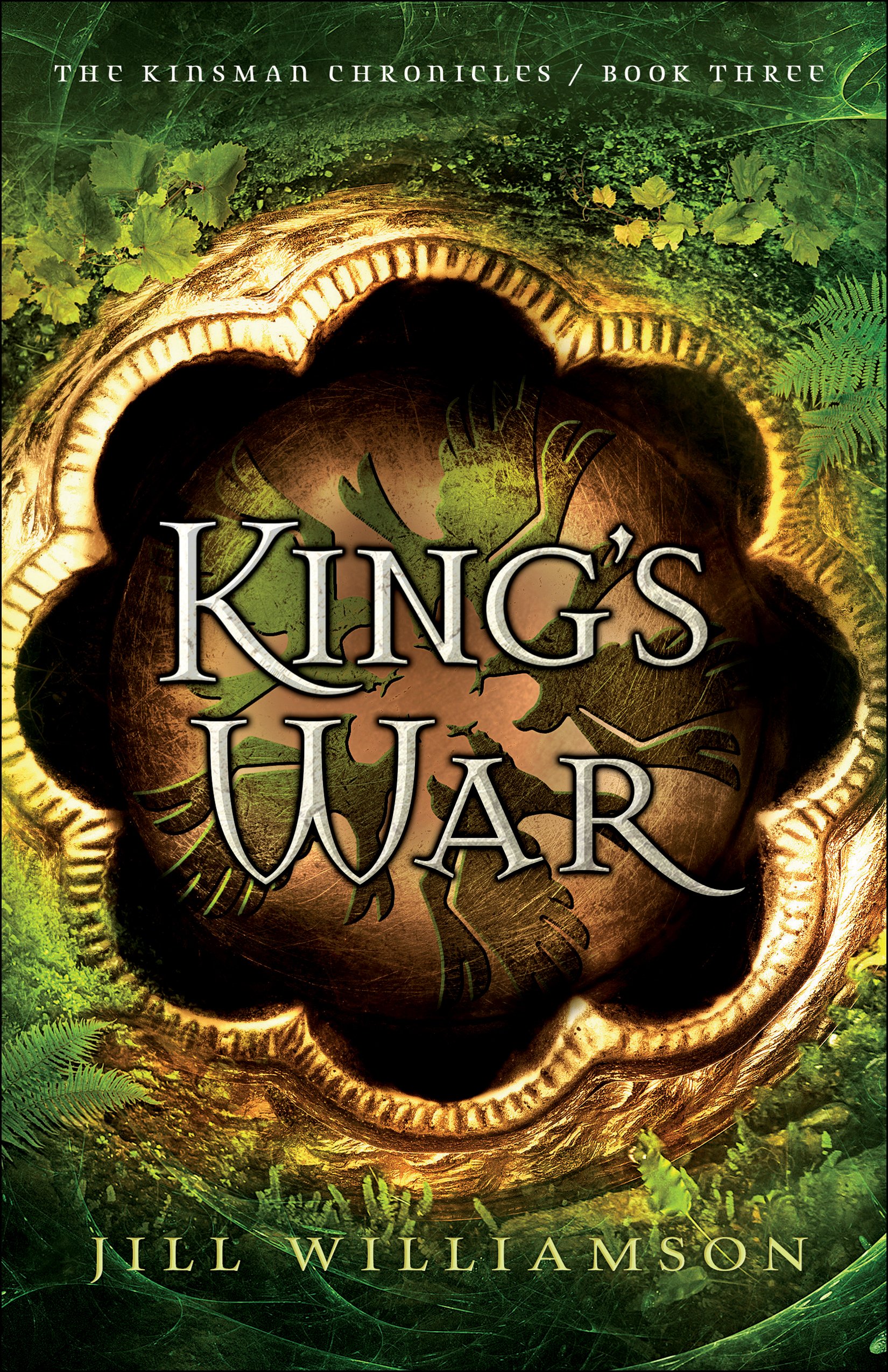 The Kinsman Chronicles #3
Part 7 of Jill Williamson's Epic Fantasy Series The Kinsman Chronicles
The remnant of the Five Realms has finally found a home in Er'Rets. However, peace is much harder to secure, and forces from within and without threaten Trevn's new rule. The Hadar family and their allies prepare to make one final stand in the name of Arman: There shall be war–in Er'Rets and in the Veil–to vanquish evil or be ruled by darkness.
The Reluctant King is collected together with parts 8 and 9 in King's War.
April 2018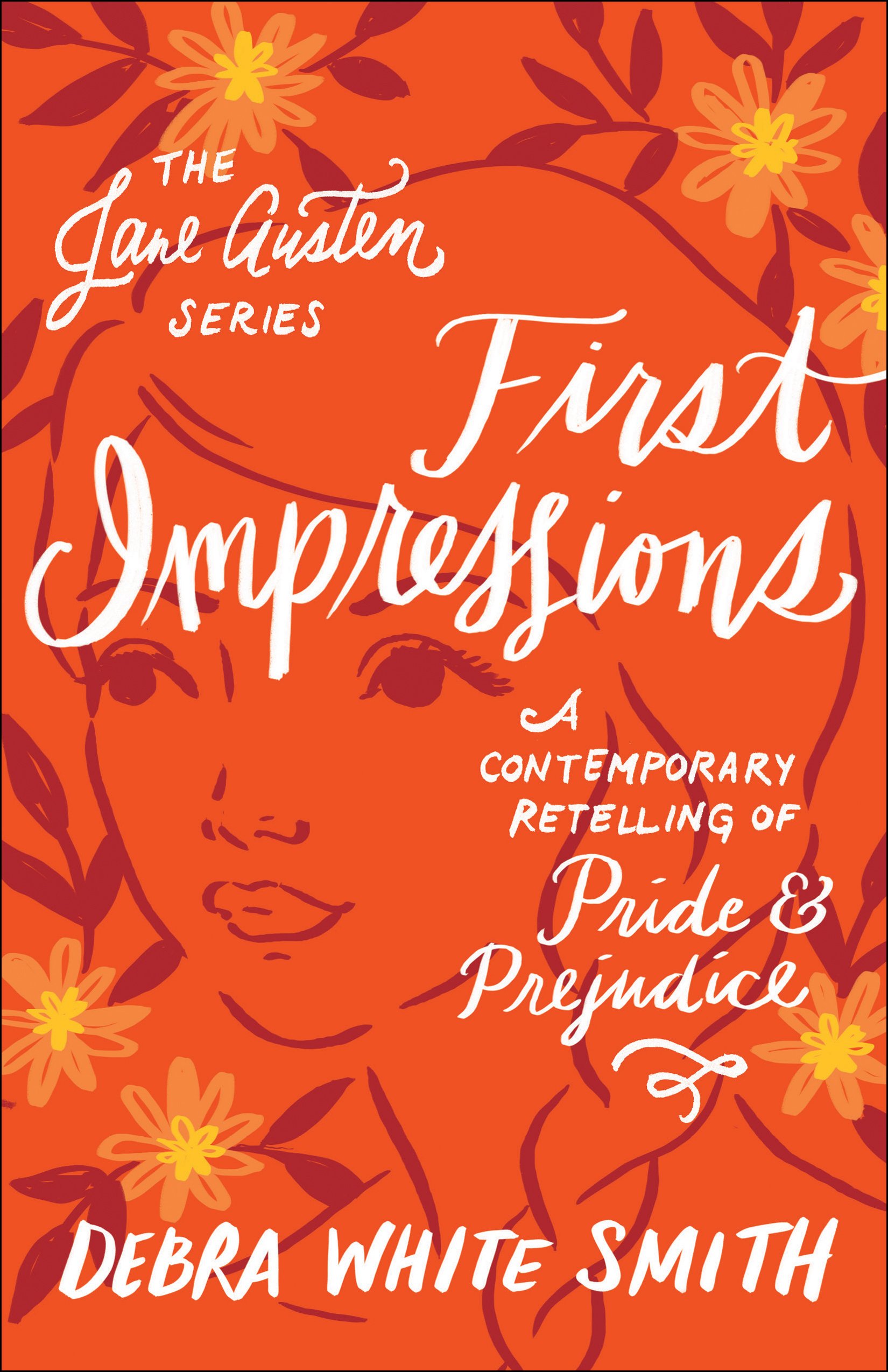 First Impressions by Debra White Smith
A Contemporary Retelling of Pride and Prejudice

Lawyer Eddi Boswick tries out for a production of Pride and Prejudice in her small Texas town. When she's cast as the lead, Elizabeth Bennet, her romantic co-star is none other than the town's most eligible–and arrogant–bachelor.
April 2018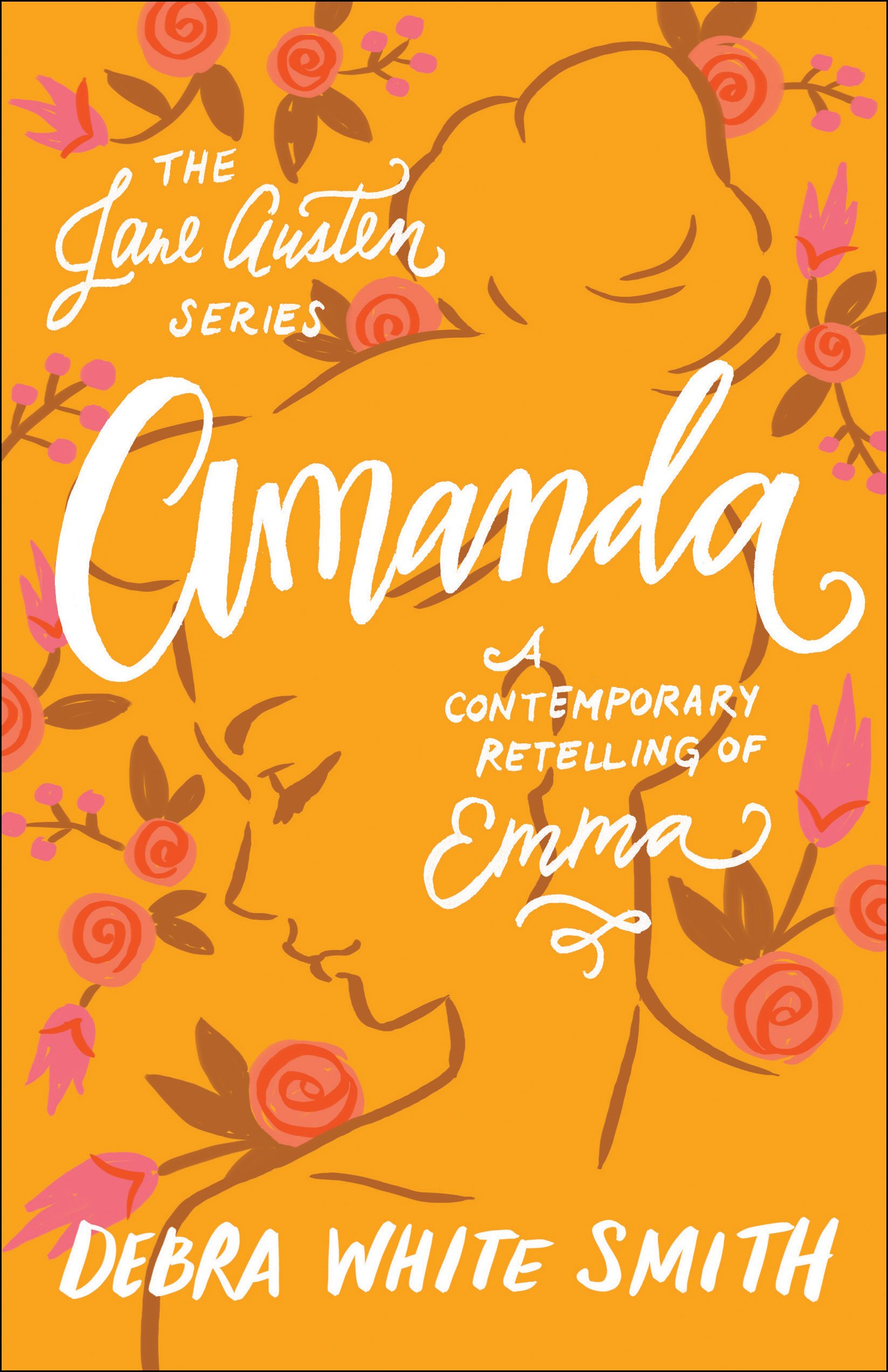 A Contemporary Retelling of Emma

A bit of a busybody, Amanda always has her friends' best interests at heart. She prides herself on her matchmaking skills . . . but when nothing seems to be going according to plan on the beautiful island of Tasmania, can she learn to listen to her own heart?
April 2018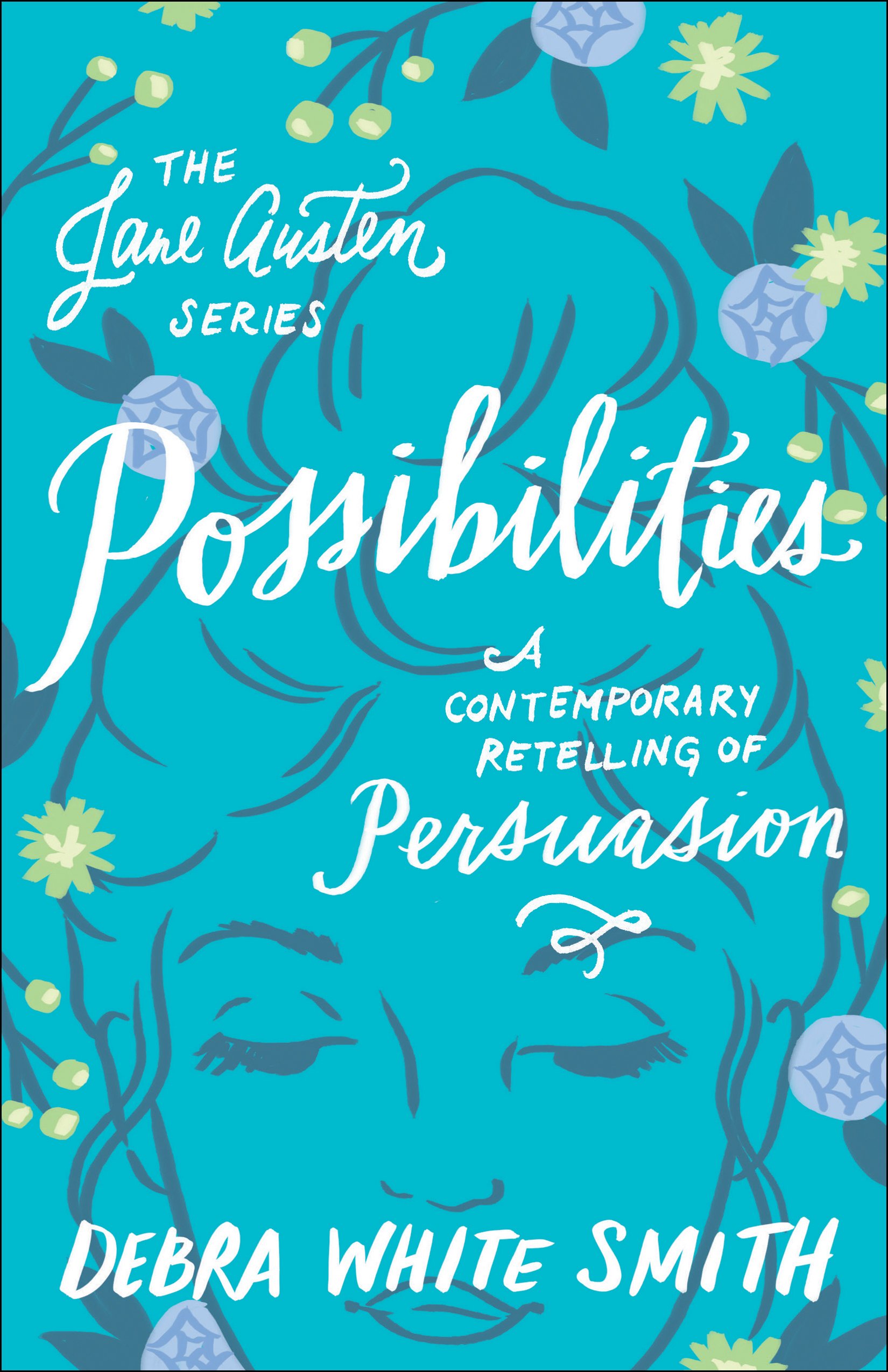 Possibilities by Debra White Smith
A Contemporary Retelling of Persuasion
When Allie falls in love with a young man her family thinks is unworthy of her wealthy Southern family, she yields to the pressure and ends the relationship. But when they find themselves in the same city years later, can she face her regrets before he falls for someone else?
April 2018