You can always rely on the folks at TNZ Fiction to come up with some terrific covers and even better stories, so here's a look at their early 2017 offerings. Yep, 2017! It makes me a little crazy that books are pushed out there so early – sometimes takes the gloss off a little when it comes to release time, don't you think? Am I part of the problem by revealing these now? Maybe. But they are out in the world on Amazon and mostly on the publishers' websites, too, and as I know how much you all love seeing them in one hit, they are here!
Hands down, Billy Coffey's cover is my favourite – I adore it! I'm afraid the others didn't stand a chance 😉
Jody's is lovely and fits beautifully with her other YA medieval romance covers. I like the scripts on Catherine's and Terri's, and how intriguing does The Memory of You sound?
I loved Shelley's historical romances with Abingdon Press – more gritty than usual – so I'm hoping her series with this publisher are just as good. The cover is traditional for the most part but I don't mind it. I expected more from Kristy's cover, I have to say, but the story will be effortless and elegant, I'm sure.
There's more to be said, but I'm way behind in so many tasks I'm going to leave it to you to share your thoughts on these covers and stories!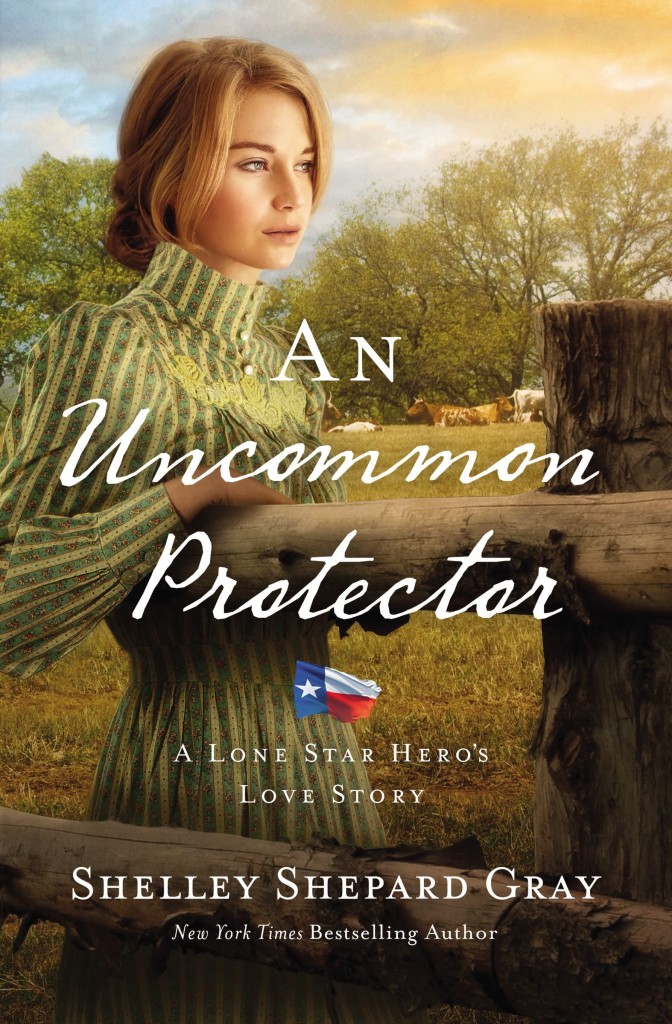 An Uncommon Protector by Shelley Shepard Gray
Overwhelmed by the responsibilities of running a ranch on her own, Laurel Tracey decides to hire a convict—a man who's just scary enough to take care of squatters and just desperate enough to agree to a one year post.
The years following the war have been hard on Laurel Tracey. Both her brother and her father died in battle, and her mother passed away shortly after receiving word of their demise. Laurel has been trying to run her two hundred acre ranch as best she can.
When she discovers that squatters have settled in her north pasture and have no intention of leaving, Laurel decides to use the last of her money to free a prisoner from the local jail. If she agrees to offer him room and board for one year, he will have to work for her to pay off his debt.
Zondervan, February, 2017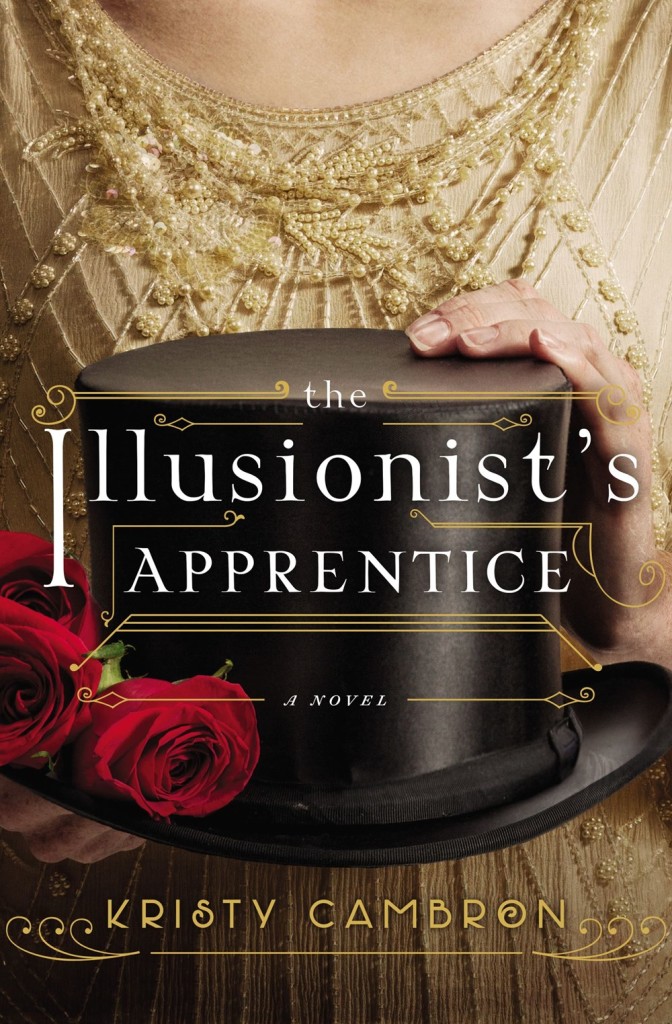 The Illusionist's Apprentice by Kristy Cambron
Harry Houdni's one-time apprentice holds fantastic secrets about the greatest illusionist in the world. But someone wants to claim them . . . or silence her before she can reveal them on her own.
Boston, 1926. Jenny "Wren" Lockhart is a bold eccentric—even for a female vaudevillian. As notorious for her inherited wealth and gentleman's dress as she is for her unsavory upbringing in the back halls of a vaudeville theater, Wren lives in a world that challenges all manner of conventions.
In the months following Houdini's death, Wren is drawn into a web of mystery surrounding a spiritualist by the name of Horace Stapleton, a man defamed by Houdini's ardent debunking of fraudulent mystics in the years leading up to his death. But in a public illusion that goes terribly wrong, one man is dead and another stands charged with his murder. Though he's known as one of her teacher's greatest critics, Wren must decide to become the one thing she never wanted to be: Stapleton's defender.
Forced to team up with the newly formed FBI, Wren races against time and an unknown enemy, all to prove the innocence of a hated man. In a world of illusion, of the vaudeville halls that showcase the flamboyant and the strange, Wren's carefully constructed world threatens to collapse around her. Layered with mystery, illusion, and the artistry of the Jazz Age's bygone vaudeville era, The Illusionist's Apprentice is a journey through love and loss and the underpinnings of faith on each life's stage.
March, 2017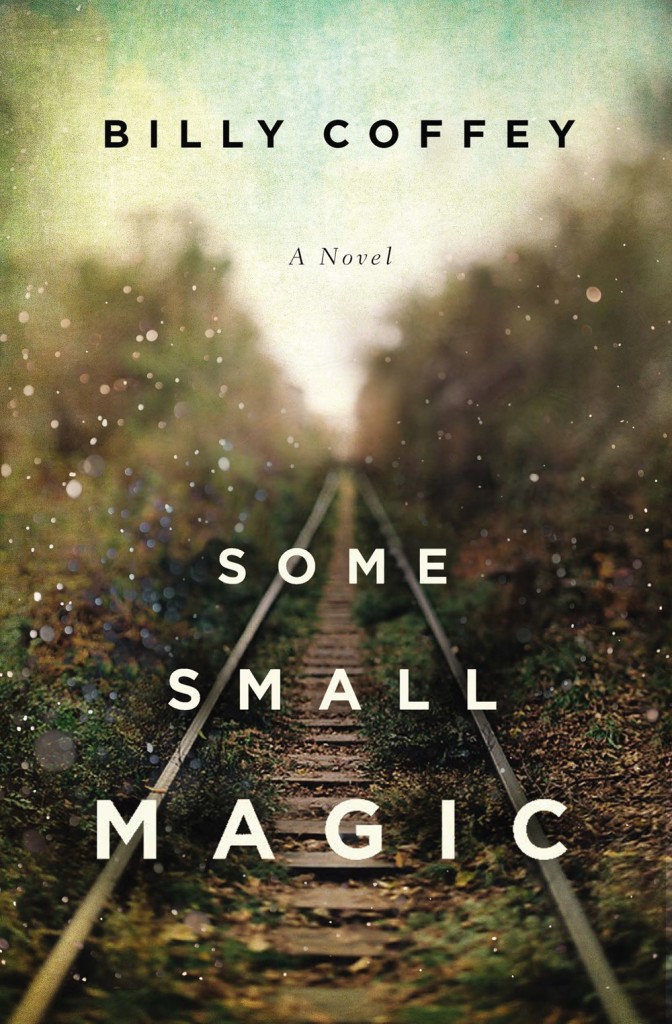 Some Small Magic by Billy Coffey
Sometimes what you need most is childlike faith . . . or a bit of magic.
Not even Abel Shifflett knows what exactly convinced him to lash out at Chris Jones, the bully who has tormented him for years. Perhaps the taunts of his childhood disease became too much, or the name calling that never stops. Regardless, Abel's revenge fails miserably. Chris promises murder, and Abel believes him.
Partly as punishment and partly as a ploy for charity, Abel's mother takes him into Mattingly's hill country where a visiting preacher has come to display his powers of healing. His encounter with Abel after the service is full of magic and wonder, leading the following day to Abel's discovery of letters written by a father he has long believed dead. A father who lives in a town called Fairhope, and who warns Abel he is in danger.
Desperate to find the father he's always longed for, Abel decides to run away. Accompanied by Willie—Abel's adult friend who is mentally disabled but extremely protective of him—their attempt to jump on one of the trains that passes through town is ill-fated from the start. Nothing is as it seems with the old man in a fedora who's already on the train . . . but they don't have any choice but to accept his offer of help. They keep searching, hoping that some small magic will lead Abel to the home he's always longed for.
March, 2017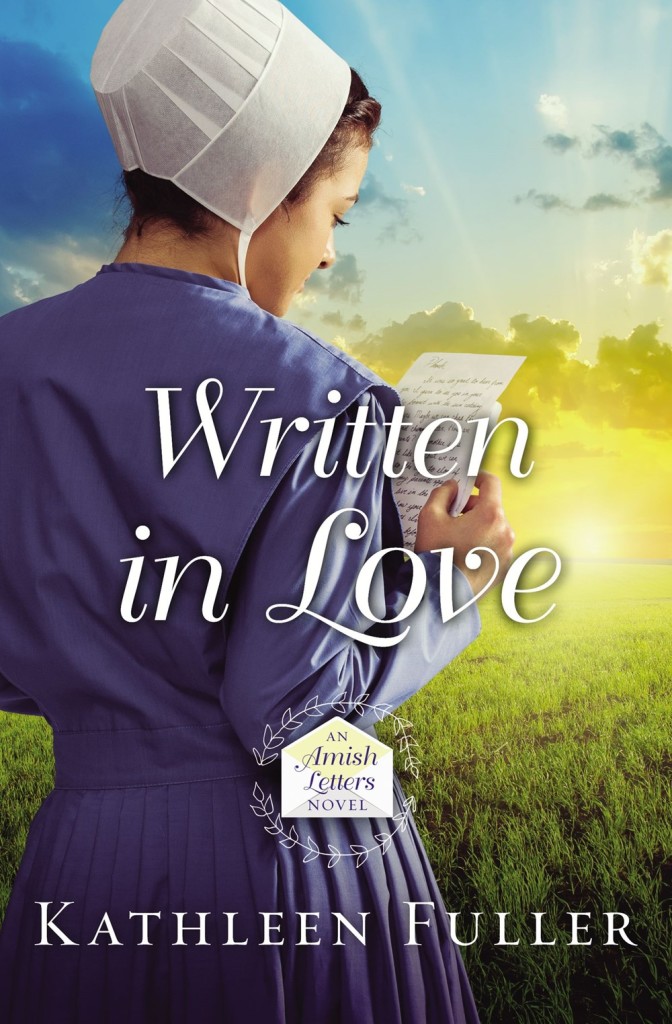 Written in Love by Kathleen Fuller
When real life isn't as ideal as the picture painted in letters, can two young people set aside the images they created and learn to love each other's true selves?
Jalon Chupp has a past he isn't proud to claim. He's worked hard to overcome his youthful mistakes, and he has recommitted himself to his faith. As he sees other members of his close-knit Amish community marry and start families, he thinks he may be ready to follow that same path. Remembering a girl he grew up with, Phoebe Bontrager, who moved to Indiana a few years ago, he writes her a letter, striking up a pen pal relationship. But when he invites her to visit him in Birch Creek, Ohio, she resists.
Phoebe has kept her relationship with Jalon a secret, knowing her parents wouldn't approve of the man with a troubled past. When her mother plays matchmaker, Phoebe sneaks away to Birch Creek and stays with her older brother Asa and his new wife, Abigail. As Phoebe and Jalon spend more time together, they discover they have misrepresented themselves in their letters and begin to worry that maybe their relationship was not meant to be. In order to reach past the perfect images they created in their letters, both Phoebe and Jalon must put their faith in something—or Someone—bigger than either of them could imagine.
March, 2017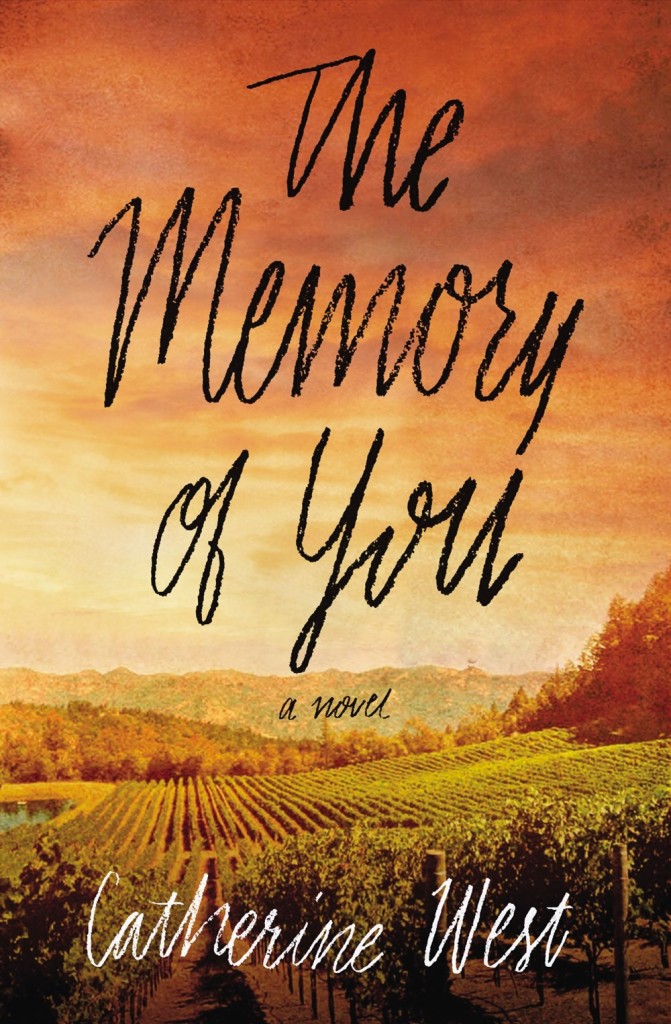 The Memory of You by Catherine West
Thirteen years ago, Natalie lost a part of herself when her twin sister died. Will traveling back to the family winery finally put the memory to rest, or will it completely destroy her?
When Natalie Mitchell learns her beloved grandfather has had a heart attack, she's forced to return to their family-owned winery in Sonoma, something she never intended to do. She's avoided her grandparents' sprawling home and all its memories since the summer her sister died—the awful summer Natalie's nightmares began. But the winery is failing, and Natalie's father wants her to shut it down. As the majority shareholder, she has the power to do so.
And Natalie never says no to her father.
Tanner Collins, the vintner on Maoilios, is trying to salvage a bad season and put the Mitchell family's winery back in business. When Natalie Mitchell shows up, Tanner sees his future about to be crushed. Natalie intends to close the gates, unless he can convince her otherwise. But the Natalie he remembers from childhood is long gone, and he's not so sure he likes the woman she's become. Still, the haunted look she wears hints at secrets he wants to unearth. He soon discovers that on the night her sister died, the real Natalie died too. And Tanner must do whatever it takes to resurrect her.
But finding freedom from the past means facing it.
March, 2017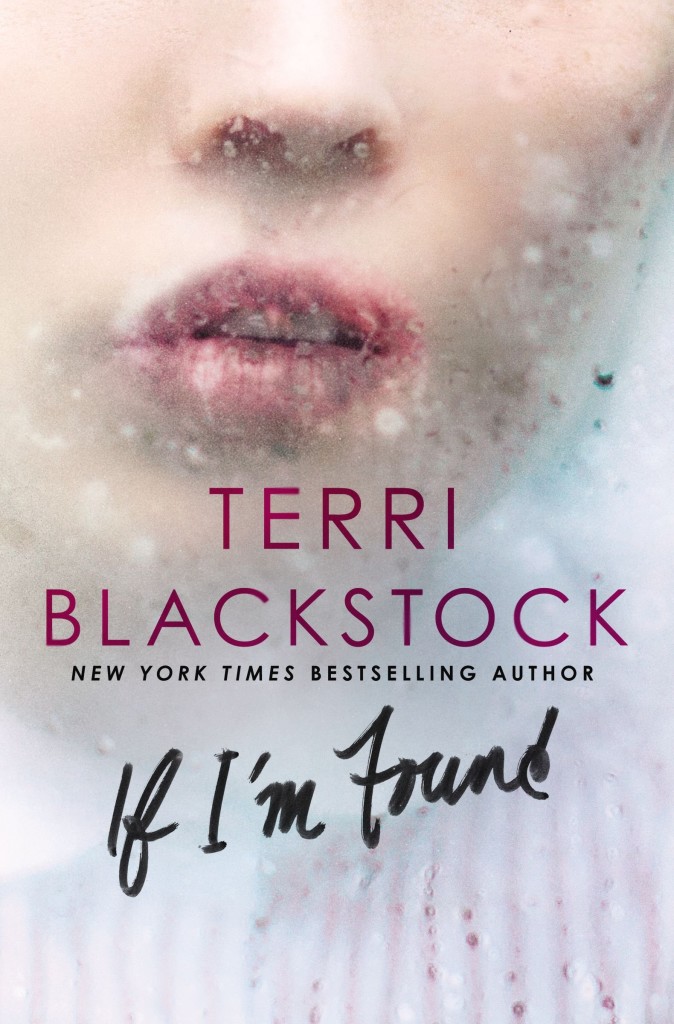 If I'm Found by Terri Blackstock
It started with the USA TODAY bestseller If I Run. Now Casey's journey continues in If I'm Found.
Casey doesn't know why Dylan let her escape just as the police were closing in, but she knows she's got to hide again. New name, new look, new city, new job.
But hiding isn't enough. Somehow, she's got to bring Brent's killer to justice. Can she gather enough evidence without getting caught? And even though she wants to trust Dylan, can she really?
When they go after her sister, Casey knows her time is running short. Turning herself in presents its own set of problems but if it will help protect Hannah, she'll gladly do it—but will it?
Master suspense writer Terri Blackstock keeps readers entranced in part two of her new USA TODAY bestselling series.
Zondervan, March, 2017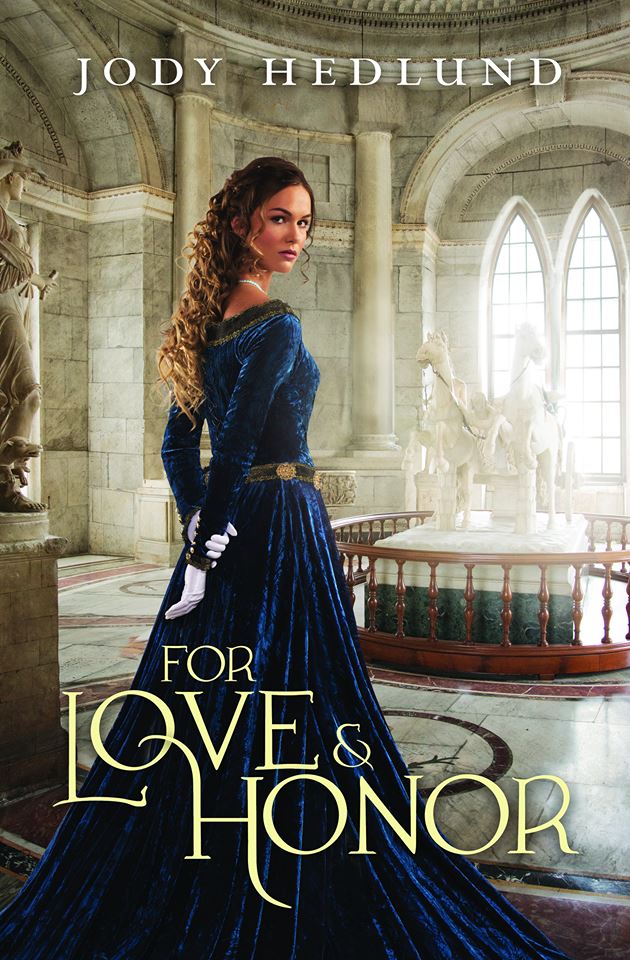 For Love and Honor by Jody Hedlund
Lady Sabine is harboring a skin blemish, one, that if revealed, could cause her to be branded as a witch, put her life in danger, and damage her chances of making a good marriage. After all, what nobleman would want to marry a woman so flawed?
Sir Bennet is returning home to protect his family from an imminent attack by neighboring lords who seek repayment of debts. Without fortune or means to pay those debts, Sir Bennet realizes his only option is to make a marriage match with a wealthy noblewoman. As a man of honor, he loathes the idea of courting a woman for her money, but with time running out for his family's safety, what other choice does he have?
As Lady Sabine and Sir Bennet are thrust together under dangerous circumstances, will they both be able to learn to trust each other enough to share their deepest secrets? Or will those secrets ultimately lead to their demise?
Zondervan, March, 2017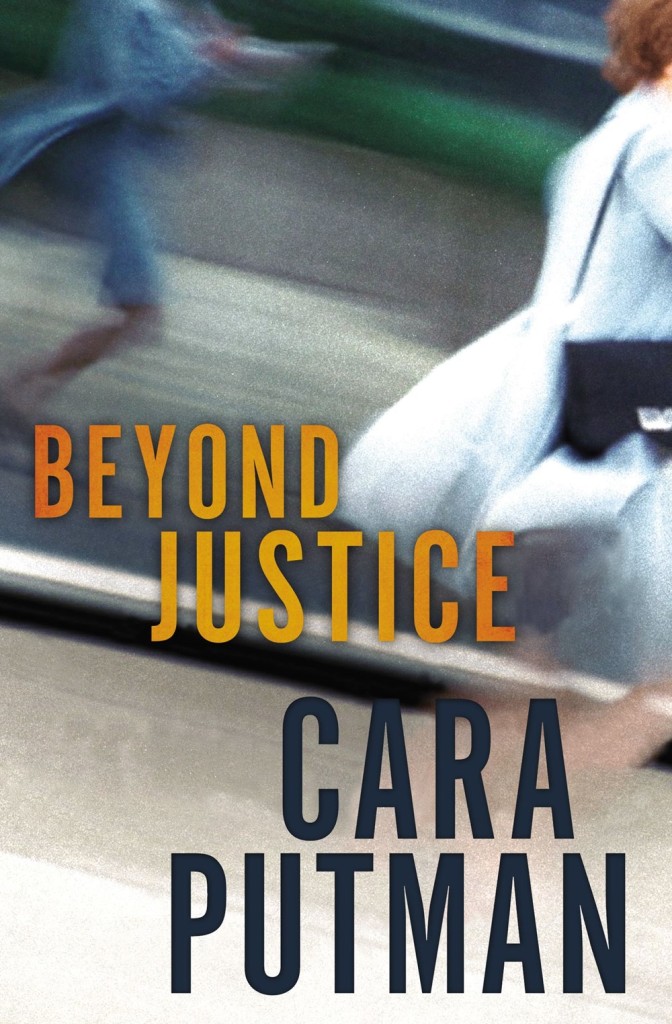 Hayden McCarthy is on track to become the youngest partner in her prestigious D.C. law firm . . . if the case she's just been handed doesn't destroy her first.
Hayden McCarthy knows firsthand the pain when justice is not served. It's why she became an attorney and why she's so driven in her career. When she's handed a wrongful death case against the government, she isn't sure if it's the lucky break she needs to secure a partnership—or an attempt to make sure she never gets there. She keeps the case alive through sheer determination and more than a little creativity, but then she's fired by a partner with a vendetta.
Further complicating matters, Hayden keeps finding herself completely distracted by Andrew, her roommate's cousin. But his father is a Congressman and she's currently taking on the government. Could the timing be any worse?
The longer she keeps the case active, the higher the stakes become. Unknown enemies seem determined to see either the case—or her—die. Should she fight alone for the dead young man by launching her own unfinanced firm, or abandon the case in order to save her own life?
April, 2017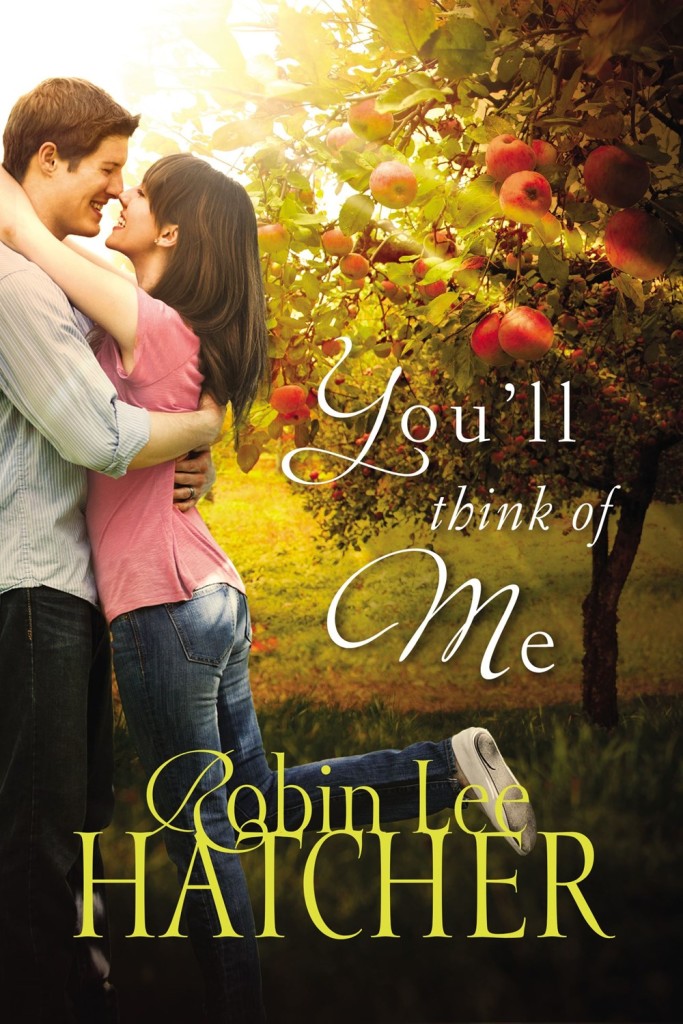 You'll Think of Me by Robin Lee Hatcher
Her mother abandoned her, her father disowned her, and her husband left her. Can Brooklyn be convinced that it is possible to forgive the greatest of betrayals?
Brooklyn Myers escaped her broken home and her embittered, unloving father by eloping to Reno at the age of 17. But when she was pregnant with their first child, her husband abandoned her as well. Not welcome back home in Thunder Creek, Brooklyn stayed in Reno and raised her daughter Alycia on her own, doing her best to make sure Alycia never knew the heartache and rejection Brooklyn herself had known.
When her estranged husband Chad Hallston dies, he leaves the family home in Thunder Creek to his daughter. Believing it is the best way to give her daughter a stable home, Brooklyn does what she thought she would never do. She goes home to the orchard and wine country of Southwest Idaho. There, she encounters Chad's best friend, Derek Johnson, a part time sheriff's deputy who also owns an organic produce farm next door. Derek was never a fan of former bad girl Brooklyn Myers, but he made a promise to his dying friend that he would be the father to Alycia that Chad had never been.
Although Derek and Brooklyn get off to a bumpy start, he and Alycia quickly form a bond. And soon, Derek realizes that he wants Brooklyn to trust him too . . .  even knowing that her trust won't come easily. And then he realizes he wants even more than her trust. He wants to win her love.
While Brooklyn may be tempted to give her heart to Derek, risking her daughter's happiness is another story. Will Brooklyn hold onto her self-reliance for dear life, or will she come to understand that the greatest gift she can give her daughter is showing her how to love and trust others?
April, 2017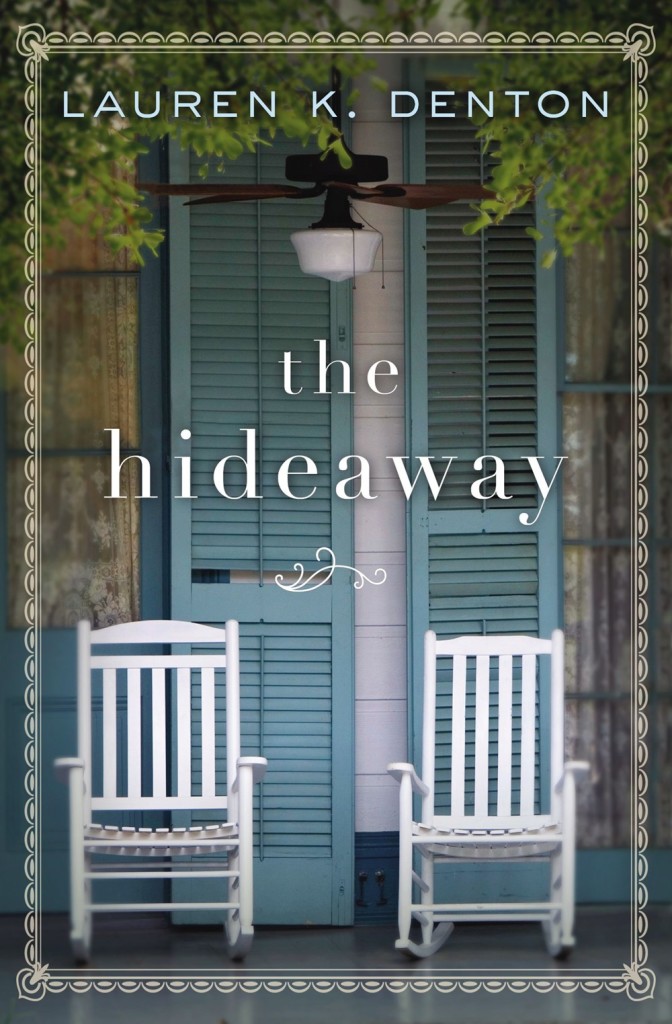 The Hideaway by Lauren K. Denton
When her grandmother's will wrenches Sara back home from New Orleans, she learns more about Margaret Van Buren in the wake of her death than she ever did in life.
After her last remaining family member dies, Sara Jenkins goes home to The Hideaway, her grandmother Mags's ramshackle B&B in Sweet Bay, Alabama. She intends to quickly tie up loose ends then return to her busy life and thriving antique shop in New Orleans. Instead, she learns Mags has willed her The Hideaway and charged her with renovating it—no small task considering Mags's best friends, a motley crew of senior citizens, still live there.
Rather than hurrying back to New Orleans, Sara stays in Sweet Bay and begins the biggest house-rehabbing project of her career. Amid Sheetrock dust, old memories, and a charming contractor, she discovers that slipping back into life at The Hideaway is easier than she expected.
Then she discovers a box Mags left in the attic with clues to a life Sara never imagined for her grandmother. With help from Mags's friends, Sara begins to piece together the mysterious life of bravery, passion, and choices that changed Mags's destiny in both marvelous and devastating ways.
When an opportunistic land developer threatens to seize The Hideaway, Sara is forced to make a choice—stay in Sweet Bay and fight for the house and the people she's grown to love or leave again and return to her successful but solitary life in New Orleans.
April, 2017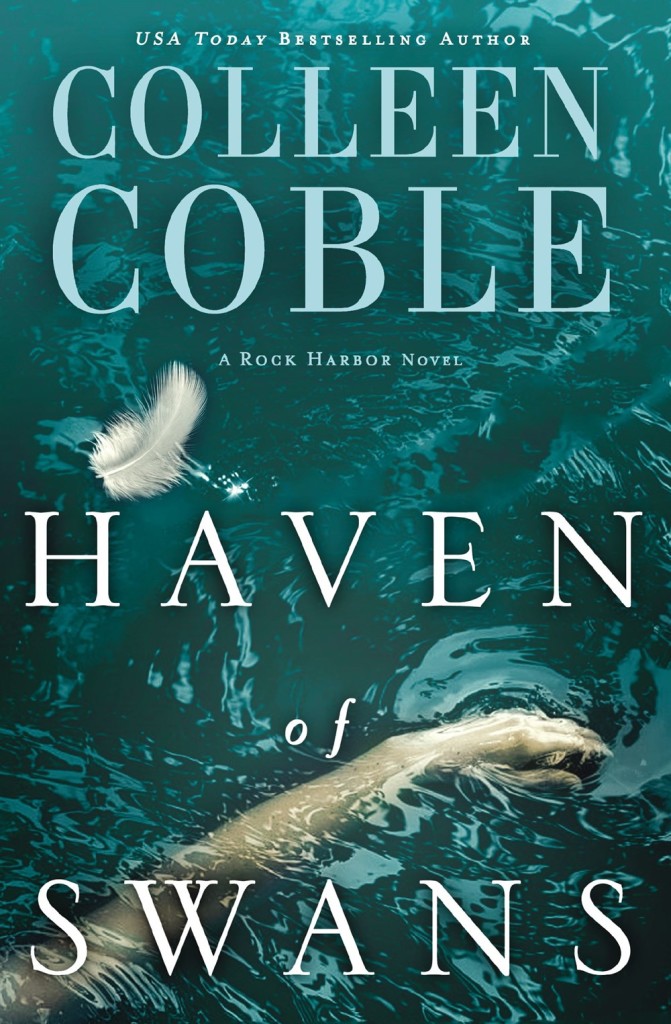 Haven of Swans by Colleen Coble
A beautiful woman stands by the side of the road, barefoot and bleeding, a child in her arms. Someone just tried to kill her, but she wouldn't recognize him if she saw his face. She doesn't even remember her own name.
A suburban cop surveys a kitchen in disarray—a woman and child missing, a chilling note. This crime scene is unlike any he has ever seen.
The man who calls himself Gideon waits and plans. He sees himself as a destroyer of evil, one who rids the world of abominations. He has already killed five. He will kill again.
And somewhere in the wilderness, in a secret geocache near where the wild swans gather, lies the unspeakable clue that links them all together.
Michigan's rugged and beautiful Upper Peninsula is the setting for this absorbing tale of love and loss, beauty and terror, grievous sins and second chances. A deftly woven thriller from the bestselling author of the Rock Harbor novels.
May, 2017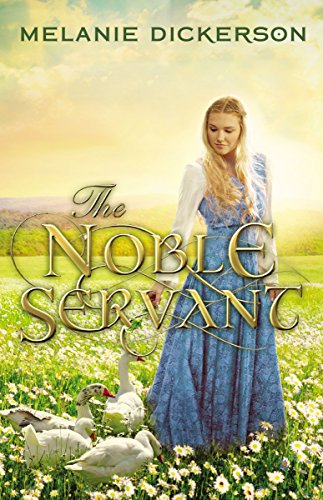 The Noble Servant by Melanie Dickerson
She lost everything to an evil conspiracy . . . but that loss may just give her all she ever wanted.
Since meeting Steffan, the Duke of Wolfberg, at Thornbeck Castle, Lady Magdalen has not been able to stop thinking about him. She knows—as a penniless lady with little to offer in terms of a dowry—she has no real hope of marrying such a highly titled man, so it comes as a great surprise when she receives a letter from him, asking for her hand in marriage.
But all is not what it seems at Wolfberg Castle. Steffan has been evicted by his scheming uncle, and his cousin has taken over the title of duke. Left for dead, Steffan is able to escape, and disguised as a shepherd, hopes to gain entry to the castle to claim the items that will prove he is the true Duke of Wolfberg.
Journeying to the castle, Magdalen has no idea what awaits her, but she certainly did not expect her loyal maidservant to turn on her. Forcing Magdalen to trade places with her, the servant plans to marry the duke and force Magdalen to tend the geese.
Without their respective titles—and the privileges that came with them—Steffan and Magdalen are reunited in the shepherd's field. Together they conspire to get back their rightful titles. But they must hurry . . . or else they risk losing it all to the uncle's evil plan.
May, 2017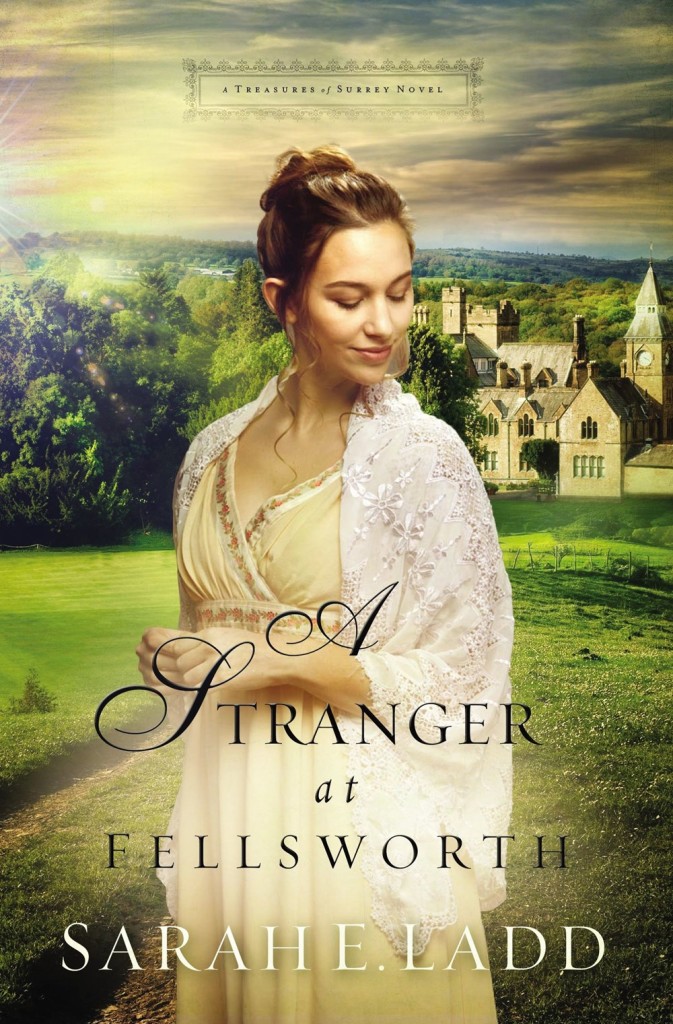 A Stranger at Fellsworth by Sarah E. Ladd
When a stranger comes to Fellsworth School, everything begins to change . . . including the stranger.
Annabelle Grayson has it all—beauty, wealth, and wit, but when her guardian brother loses their fortune, he insists that she marry his colleague to help restore his business—a colleague she knows is involved in illegal activities. She sees only one way out of the dangerous situation: she escapes from her home in London to the safety of her estranged uncle's home at the Fellsworth School.
Owen Stratford, a widower, father, and gamekeeper at Amberton Park, is intrigued yet suspicious of the newcomer. His daughter, along with the townspeople, sings her praises, but something about this stranger is different. As the only person in town aware of her secret past, he determines to solve the mystery surrounding her in order to protect those he loves.
After settling into a new way of life, Annabelle falls for the humble gamekeeper and dreams of a future in this simpler life, and over time, Owen thinks he can trust Annabelle, despite the dark mystery shrouding her. But when Annabelle's brother learns of her whereabouts and blackmails her back into his world, she grows desperate. She wants to resist her brother's demands, but by remaining at the Fellsworth School she puts everyone in danger. When the unthinkable happens, only Owen can piece together the puzzle to set Annabelle free. When all comes to light, the two souls must come to terms with the secrets in the shadows before they can find peace and love in the light.
May, 2017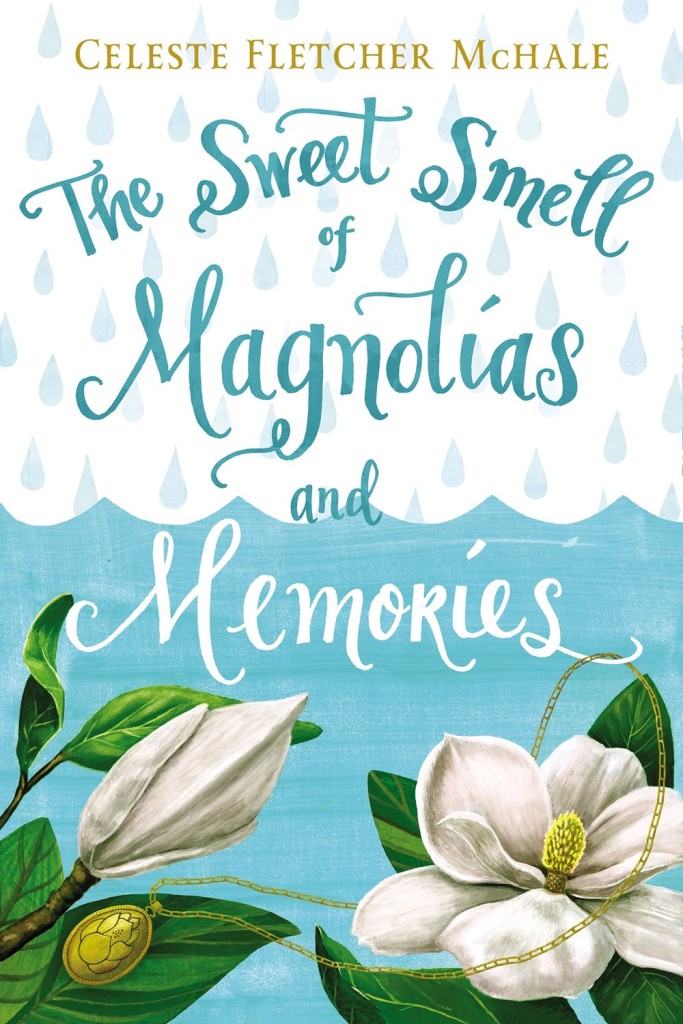 The Sweet Smell of Magnolias and Memories by Celeste Fletcher McHale
Jacey met the man of her dreams a year ago—and hasn't seen him since. Finally relocating him as the pastor at her best friend's wedding was the very last thing she expected.
A year ago, Jacey was trapped on a rooftop during a flood with perfect strangers, including a family and a man named Colin. After two days there together, she had no doubt that Colin was the man of her dreams. When they were finally rescued he tucked his phone number into her pocket. But an accident with the rescue boat left her hospitalized with amnesia and PTSD . . . and his number nowhere to be found.
Now, Jacey has still only recovered bits and pieces of her memory from that time. She clearly remembers Colin—but not his last name or any other details that would help her locate him. She's trying to immerse herself in the joy of her best friend's wedding . . . when she looks up at the end of the aisle only to discover Colin there in the minister's role. Shock is an understatement.
On one hand, she's elated to see him again. And then reality sets in. She never intended to get married or have kids. And being a minister's wife was definitely never on her list. Was Colin not the man she thought he was? Or has the amnesia changed her more than she realized?
With the typical wit and honesty Celeste Fletcher McHale is becoming known for, it's time for Jacey to take a fresh look at her life. Could this string of unexpected events have been setting her up for something far better than what she had planned for herself?
May, 2017