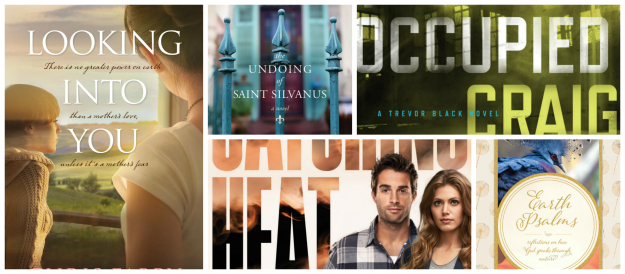 Just a few releases from Tyndale in the latter part of this year.
The first novel for non-fiction writer, Beth Moore, has an intriguing title but I'm a bit conflicted with the cover. I love that it is different from the usual Christian flair but it doesn't tell me anything about the story inside.
The Occupied, on the other hand, communicates a suspense/thriller tale and I do like that there are no people on it. Janice Cantore's continues with the same cover theme as the previous covers in the series – love the title and the background…the people, not so much!
I'm sneaking in a non-fiction book with Earth Psalms, but hey, it's Francine Rivers 😉 And as for Chris Fabry, I adore his writing and while I find the colours of the cover a little bland, I love the way the title is stylised with the premise of the story.
Over to you, lovely friends. And stay tuned as I have some more cover reveals coming your way soon!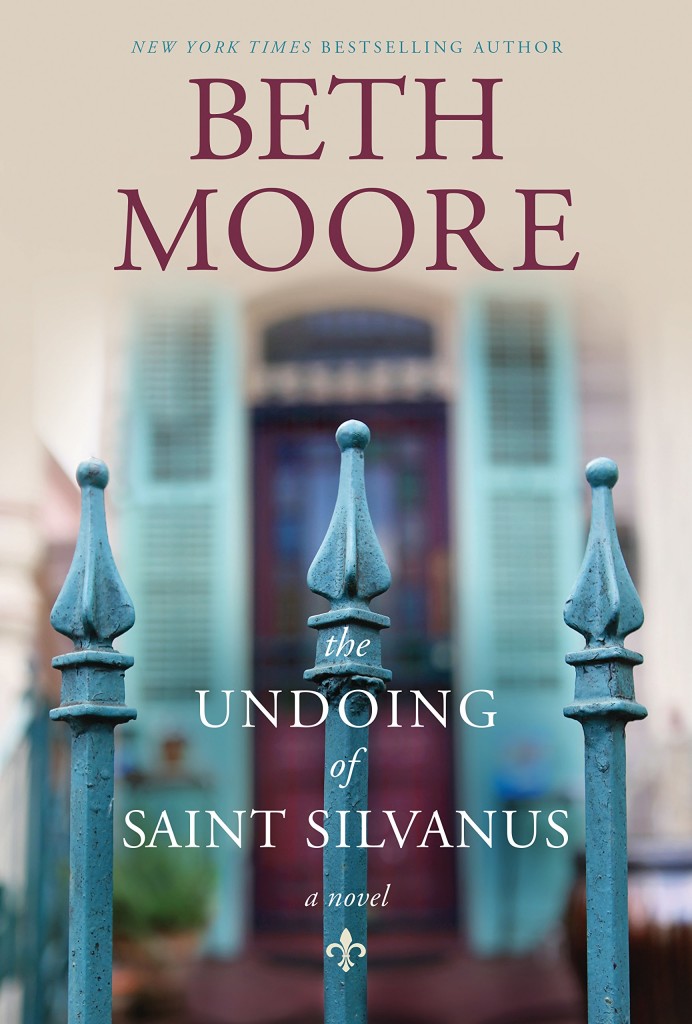 The Undoing of Saint Silvanus by Beth Moore
Exciting fiction premiere from beloved New York Times bestselling author Beth Moore.
Only God knew why Jillian Slater agreed to return to New Orleans on the news that her father had finally drunk himself to death. It's not like they were close. She hadn't seen him—or her grandmother, the ice queen—in almost 20 years. But when Adella Atwater, the manager of her grandmother's apartment house, called and said Jillian's expenses would be paid if she'd fly in for the burial, a free trip to New Orleans was too intriguing to resist.
What Adella didn't tell her was that the apartment house wasn't a house at all and, whatever it was, bore the dead weight of a long and painful history. As soon as Jillian meets the odd assortment of renters and realizes that her grandmother had no idea she was coming, she hatches a plan to escape. But the investigation into her father's death quickly unfolds and Jillian is drawn into the lives of the colorful collection of saints and sinners who pass through Saint Silvanus. She soon discovers there is more at stake than she ever imagined. Who is behind the baffling messages and the strange relics left on the steps? Is it possible that her family is actually cursed? Or is it just this crazy old house that holds them all under its spell?
Jillian walks into a web of spiritual and personal danger borne out of her family's broken history, and despite Adella's wiliest efforts, only God himself can orchestrate the undoing of all that is going on at Saint Silvanus.
September, 2016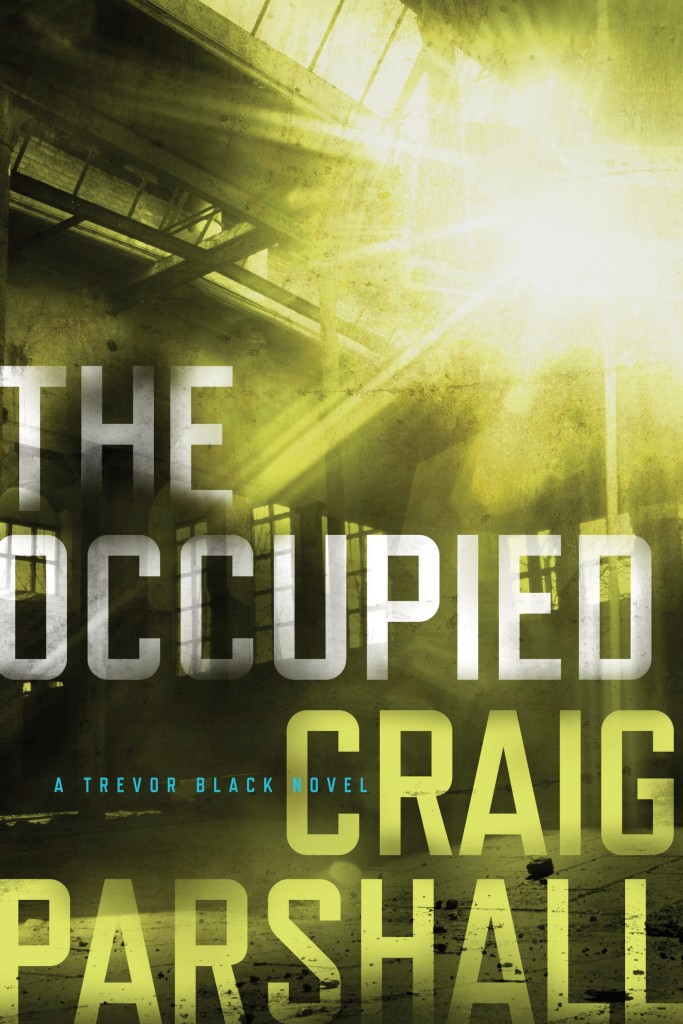 The Occupied by Craig Parshall
From New York Times bestselling author Craig Parshall comes a riveting story of supernatural suspense.
As a youth, Trevor Black unleashed spiritual forces he couldn't comprehend. Years later, Trevor is a high-flying criminal defense lawyer in New York City, with a six-figure Aston Martin and a trophy wife. But in an extraordinary turn of events, he receives a burdensome gift: the ability to perceive the invisible. And the dark forces he now sees are all gunning for him.
When one of Trevor's hometown friends is murdered, the MO is eerily similar to a shocking trail of murders that have already crossed the lawyer's path. So Trevor must return home to find the killer. . . and face not only his own personal demons, but supernatural ones as well.
September, 2016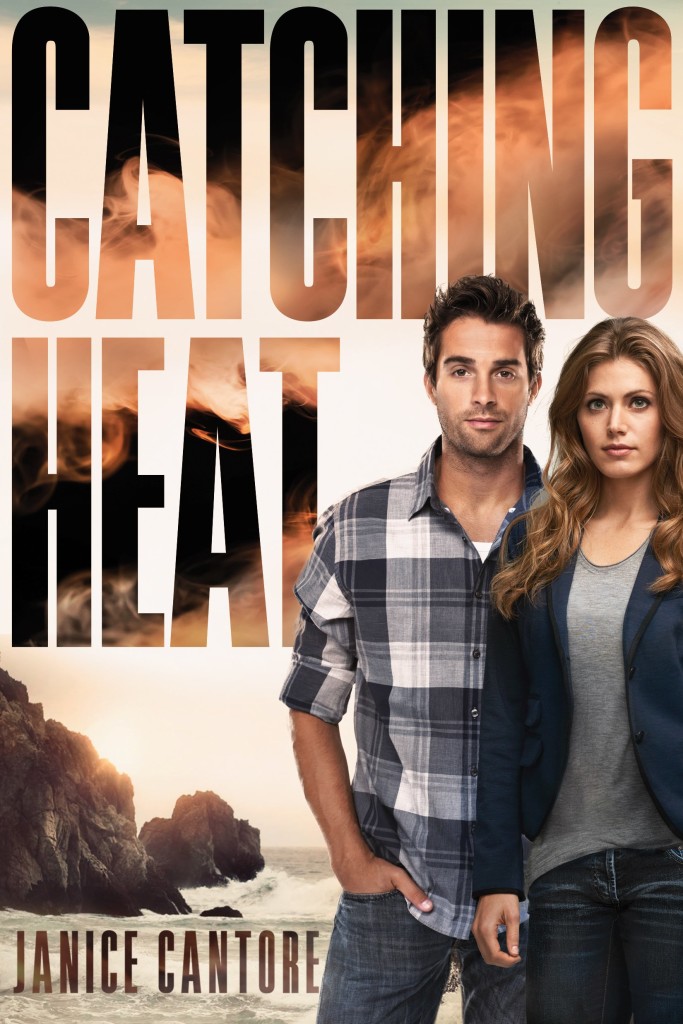 Catching Heat by Janice Cantore
Twenty-seven years after the deaths of Detective Abby Hart's parents, she's desperate to find the proof that will put the mastermind—the governor's wife—behind bars. When she joins a newly formed task force and teams up with PI Luke Murphy, Abby is sent to San Luis Obispo to work the cold case of a murdered college student. Realizing their investigation will bring them near the town where Alyssa Rollins grew up, Abby decides to do a little digging of her own into the Triple Seven fire.
Luke is eager to help Abby close the books on a case they both have personal stakes in. But as she uncovers long-held secrets, Abby stumbles into an explosive situation, and Luke fears that her obsession may prove deadly.
September, 2016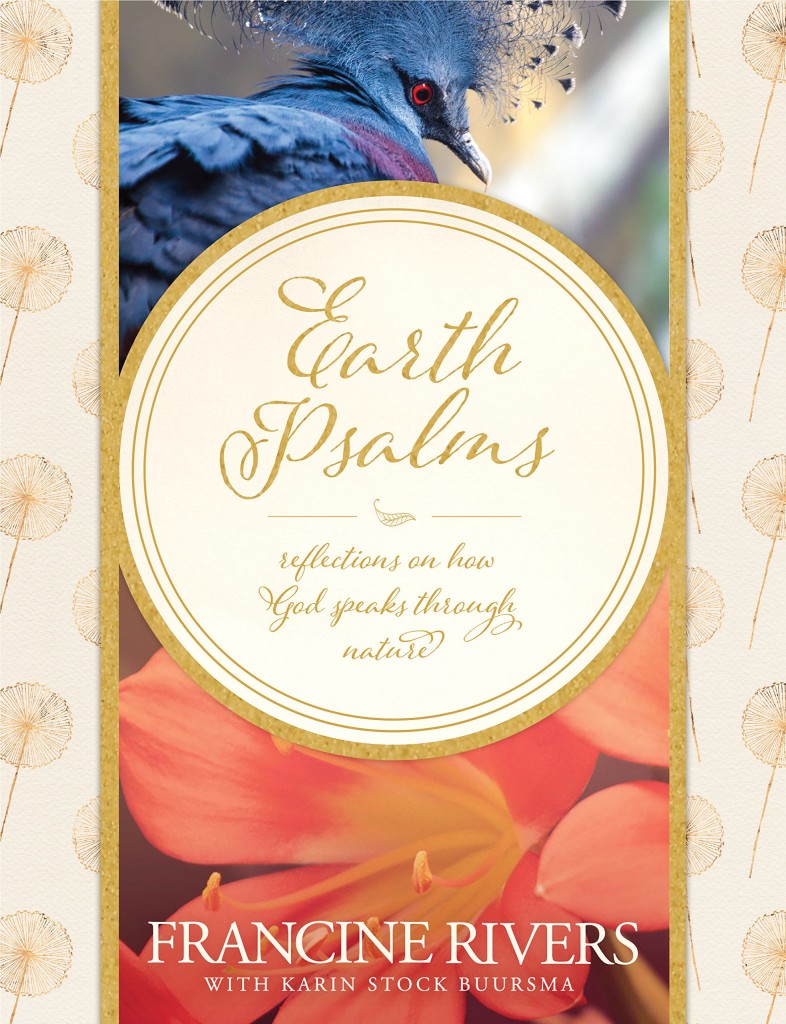 Earth Psalms by Francine Rivers
Millions of readers have been transformed and inspired by her bestselling novels Redeeming Love and A Voice in the Wind. Now, in this weekly devotional, beloved author Francine Rivers invites you to join her in seeking the Creator through the marvelous natural world we live in. Francine shares observations she's gathered over a lifetime of exploring—abroad and in her own backyard—and reflects on how they might apply to your daily life. What do the majestic redwoods, the persistent woodpecker, or a glorious sunrise reveal about our artistic and generous God? How could that change your outlook or the way you handle adversity?
Stunning photography, Scripture excerpts, applications, and prayers accompany Francine's reflections, inspiring you to be encouraged. Be challenged. Be comforted. God's power is immense; His attention to detail in precise; His love for you is vase and unfailing. The proof is all around you.
October, 2016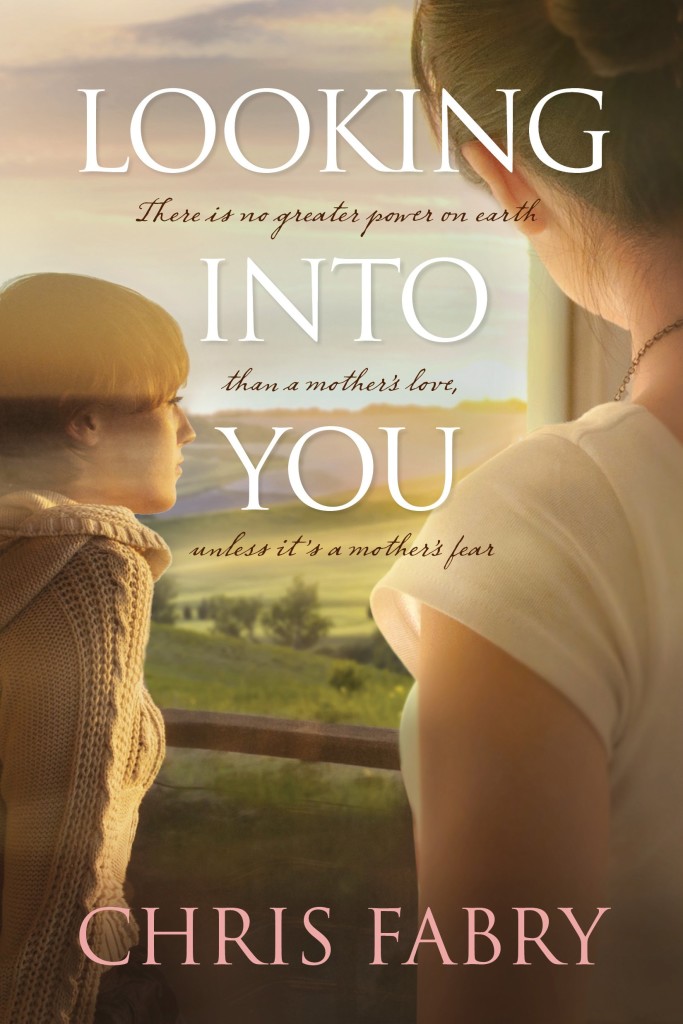 Looking Into You by Chris Fabry
Every day, Paige Redwine is haunted by a choice she made when she was only seventeen. Now, just past forty, still single, she lives a tidy, controlled life as a well-respected English professor at a college in Nashville. Nothing could prepare her for the day Treha Langsam—the daughter she secretly placed for adoption—walks into her classroom as a student, unknowingly confronting Paige with both her greatest longing and her greatest fear.
As Treha sets aside the search for her birth mother to concentrate on her education, Paige summons the courage to reach out to her daughter, never dreaming her actions will transform them both as she faces a past she thought she'd laid to rest.
January, 2017