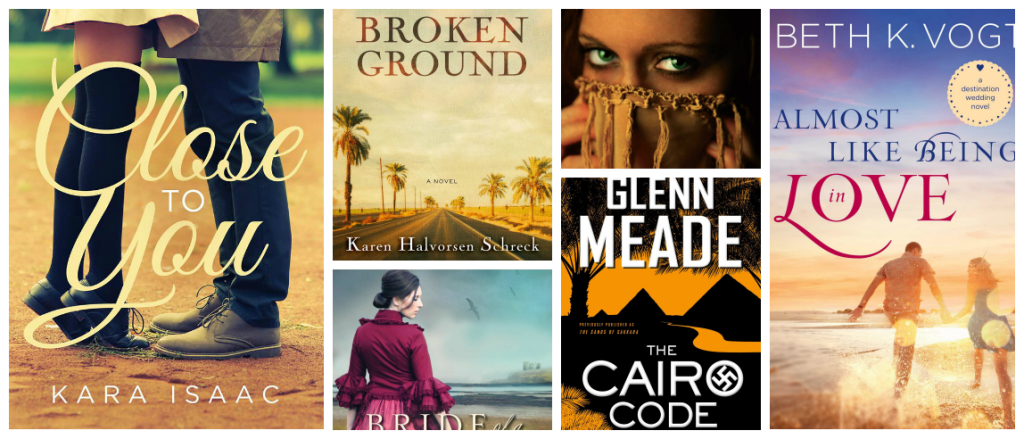 Howard Books have a short but talented line-up for readers to enjoy!
Another re-telling of the Biblical story of Esther…I wonder how this one will stand out from the crowd. I haven't read Rebecca's previous novel so I can't give you any insight into her writing. I quite like the cover with the intense green eyes with everything else quite simple.
Glenn's is a re-issue but sounds fabulous, don't you think?
I can't wait to read Kara, Karen, Sandra, and Beth's stories but Kara's cover is the winner for me. And Karen's story? I'm sure it is going to be one intriguing and captivating read.
Looking forward to your thoughts, my friends…and stay tuned as I will have a new cover reveal post coming soon from another great publisher.
**************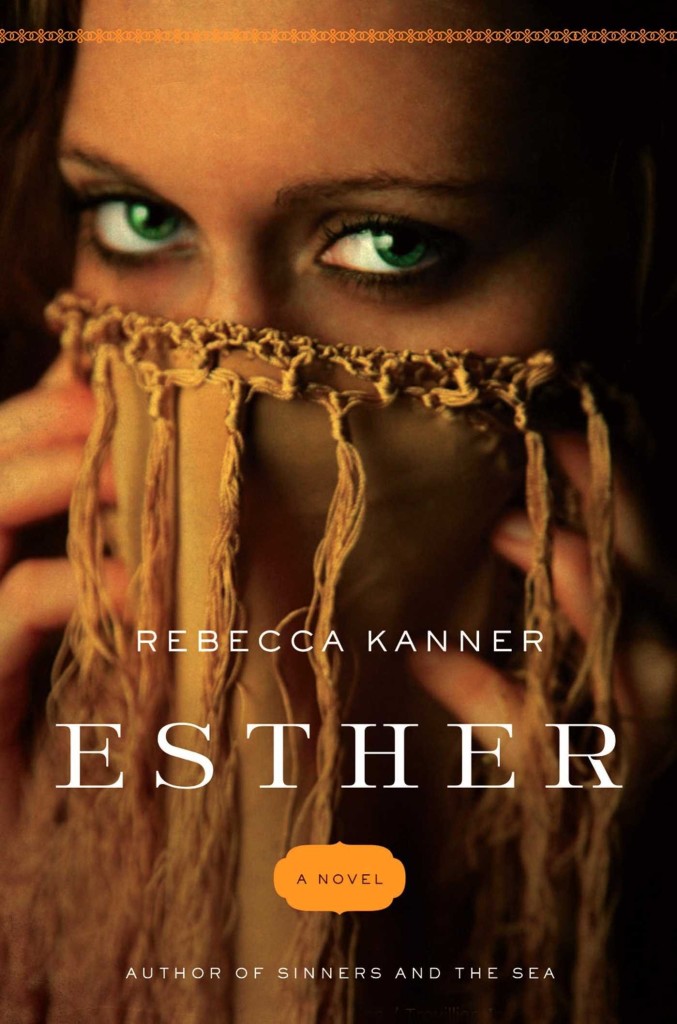 From the award-winning author of Sinners and the Sea comes a breathtaking new look into the timeless tale of Queen Esther.
A glittering Persian king has a vast empire that reaches farther than where the sun meets the horizon. He is bathed in riches and commands a frightening military force. He possesses power beyond any other mortal man and rules his kingdom as a god. Anything he desires, he has. Any woman he wants, he possesses. Thousands of them. Young virgins from all across his many lands.
A Jewish girl is ripped from her hut by the king's brutish warriors and forced to march across blistering, scorched earth to the capitol city. Trapped for months in the splendid cage of the king's palace, she must avoid the ire of the king's concubines and eunuchs all while preparing for her one night with the king. Soon the fated night arrives, and she does everything in her power to captivate the king and become his queen.
But wearing the crown brings with it a new set of dangers. When a ruthless man plies the king's ear with whispers of genocide, it is up to the young queen to prevent the extermination of the Jews. She must find the strength within to violate the king's law, risk her life, and save her people.
This is a story of finding hidden depths of courage within one's self. Of risking it all to stand up for what is right.
This is the story of Queen Esther.
November, 2105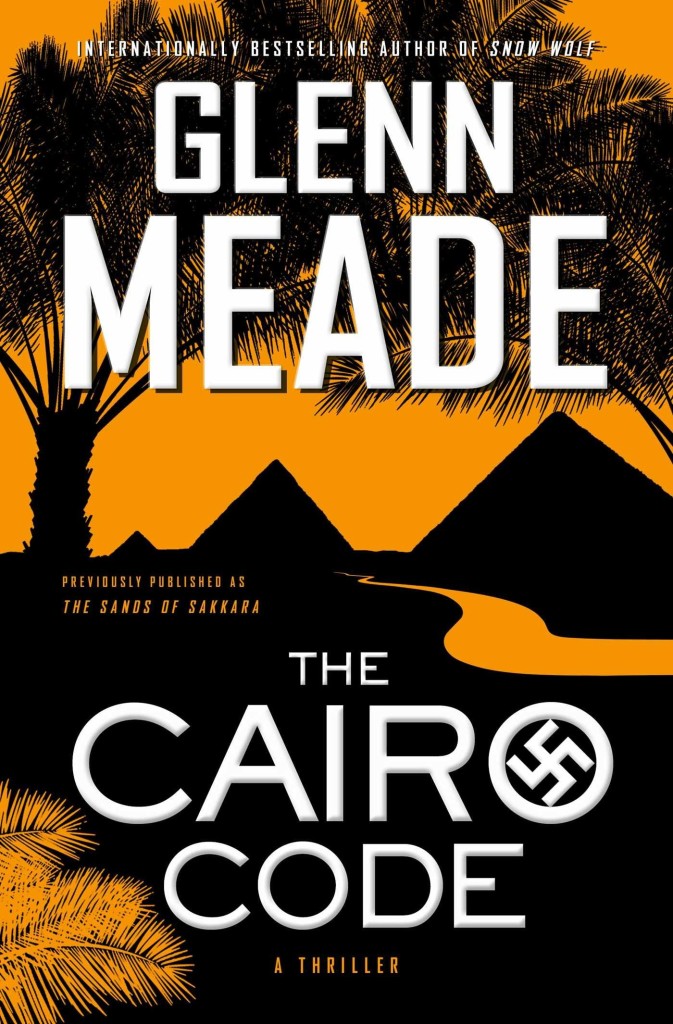 To save the Western Allies, he must kill the woman he loves…
November 1943: Adolf Hitler sanctioned his most audacious mission ever—to kill US President Franklin D. Roosevelt and Prime Minister Winston Churchill while they visit Cairo for a secret conference to plan the Allied invasion of Europe, an invasion which threatens imminent defeat for Germany.
Only one man is capable of leading the defiant Nazi mission—Major Johann Halder, one of theAbwehr's most brilliant and daring agents. He is a man with a tortured soul and a talent for the impossible. Accompanied by an expert undercover team and Rachael Stern, the young and beautiful Egyptologist, Halder must race against time across a hostile desert to reach Cairo and successfully complete the assignment, or else forfeit his life and the life of his son.
When US military intelligence hears about the plan, they assign Lieutenant-Colonel Harry Weaver, one of their best officers, to hunt down and eliminate Halder and his team. But for Weaver, as well as for Halder and Stern, there's more than the balance of war and the lives of the Allied leaders at stake—a pact of love and friendship will be tested in the frantic, high-stakes chase to the death.
Based on a real attempt to kill the President, The Cairo Code is a breathless, suspenseful thriller—a heart-wrenching tale of friendship, love, and treachery set against the exotic and intriguing backdrop of wartime Egypt.
March, 2016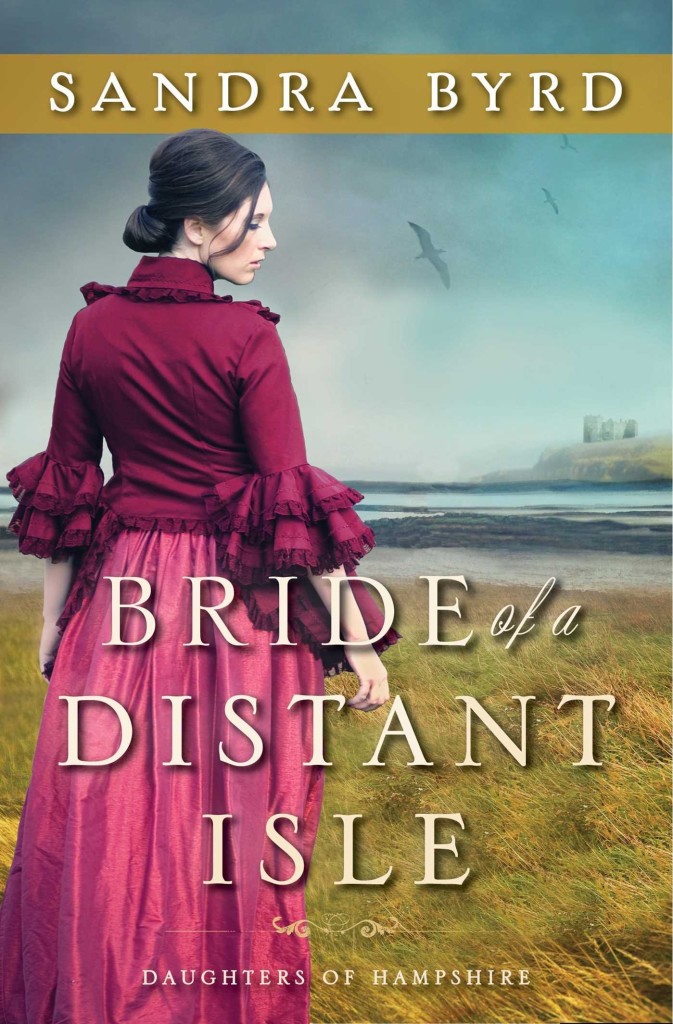 Bride of a Distant Isle by Sandra Byrd
An unforgettable romance set in Victorian England, Bride of A Distant Isle is the engrossing story of Annabel Ashton, who fights to save her family home and her mother's honor while trying to figure out if the man she loves wants her—or just wants to use her to achieve his own ambitions.
Miss Annabel Ashton is a teacher at the Rogers School for Young Ladies in Winchester when she takes a brief visit to her family home, Highcliffe Hall at Milford-on-Sea. She believes her stay will be short but soon learns that she will not be returning to the safety of the school. Instead, she remains at Highcliffe, at the mercy of her cousin, Edward Everedge.
Annabel protests, but as the illegitimate daughter of a woman who died in an insane asylum, she has little say. Edward is running out of money and puts the house up for sale to avoid financial ruin. He insists that Annabel marry, promising her to a sinister, frightening man. But as the house gets packed for sale, it begins to reveal disquieting secrets. Jewelry, artifacts, and portraits mysteriously appear, suggesting that Annabel may be the true heir of Highcliffe.
She has only a few months to prove her legitimacy, perhaps with assistance from the handsome but troubled Maltese Captain Dell'Acqua. But does he have Annabel's best interests at heart?
And then, a final, most ominous barrier to both her inheritance and her existence appears: a situation neither she nor anyone else could have expected. Will Annabel regain her life and property—and trust her heart—before it's too late?
March, 2015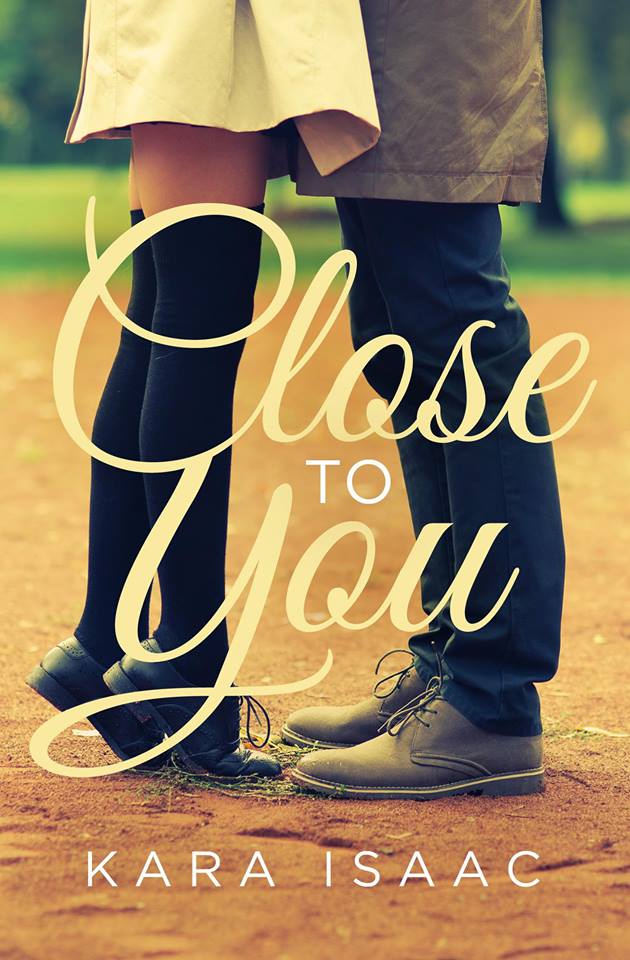 A disgraced scholar running from her past and an entrepreneur chasing his future find themselves thrown together—and fall in love—on a Tolkien tour of New Zealand.
Allison Shire (yes, like where the Hobbits live) is a disgraced academic who is done with love. Her belief in "happily ever after" ended the day she discovered her husband was still married to a wife she knew nothing about. She finally finds a use for her English degree by guiding tours through the famous sites featured in the Lord of the Rings and The Hobbit movies. By living life on the road and traveling New Zealand as a luxury tour guide, Allison manages to outrun the pain of her past she can't face.
Jackson Gregory was on the cusp of making it big. Then suddenly his girlfriend left him—for his biggest business competitor—and took his most guarded commercial secrets with her. To make matters worse, the Iowa farm that has been in his family for generations is facing foreclosure. Determined to save his parents from financial ruin, he'll do whatever it takes to convince his wealthy great-uncle to invest in his next scheme, which means accompanying him to the bottom of the world to spend three weeks pretending to be a die-hard Lord of the Rings fan, even though he knows nothing about the stories. The one thing that stands between him and his goal is a know-it-all tour guide who can't stand him and pegged him as a fake the moment he walked off the plane.
When Allison leads the group through the famous sites of the Tolkien movies, she and Jackson start to see each other differently, and as they keep getting thrown together on the tour, they find themselves drawn to each other. Neither expected to fall in love again, but can they find a way beyond their regrets to take a chance on the one thing they're not looking for?
April, 2016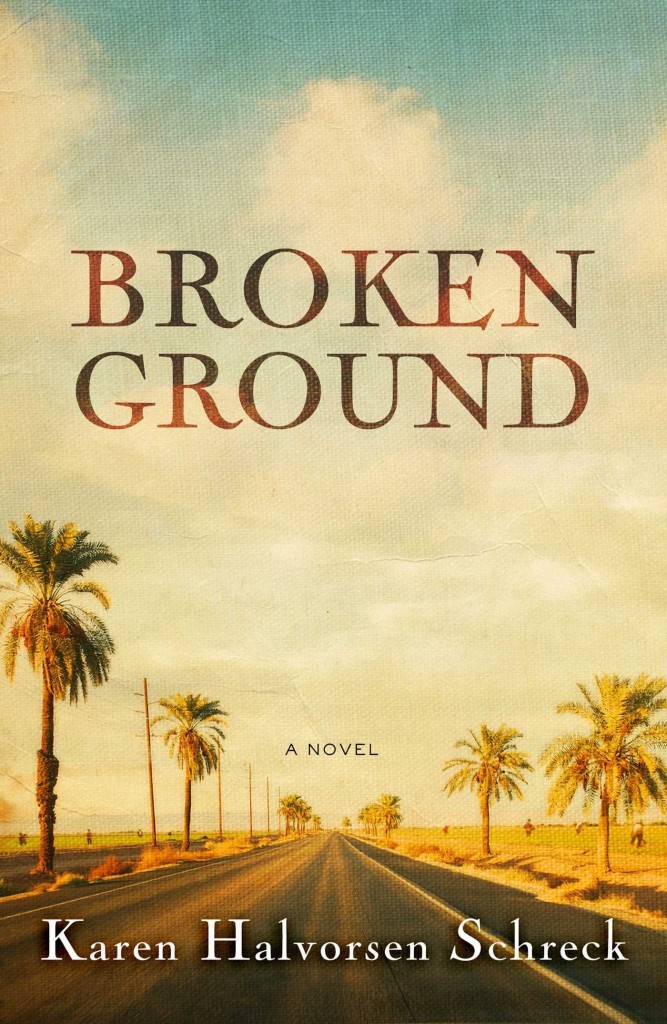 Broken Ground by Karen Halvorsen Shreck
When a young oil rig widow escapes her grief and the Texas Dust Bowl, she discovers a surprising future—and new passion—awaiting her in California in this lyrically written romance by the author of Sing for Me.
Newly married to her childhood sweetheart, twenty-one-year-old Ruth Warren is settling into life in a Depression-era, East Texas oil town. She's making a home when she learns that her young husband, Charlie, has been killed in an oil rig accident. Ruth is devastated, but then gets a chance for a fresh start: a scholarship from a college in Pasadena, CA. Ruth decides to take a risk and travel west, to pursue her one remaining dream to become a teacher.
At college Ruth tries to fit into campus life, but her grief holds her back. When she spends Christmas with some old family friends, she meets the striking and compelling Thomas Everly, whose own losses and struggles have instilled in him a commitment to social justice, and led him to work with Mexican migrant farmworkers in a camp just east of Los Angeles. With Thomas, Ruth sees another side of town, and another side of current events: the forced deportation of Mexican migrant workers due to the Repatriation Act put into place during President Herbert Hoover's administration.
After Ruth is forced to leave school, she goes to visit Thomas and sees that he has cobbled together a night school for the farmworkers' children. Ruth begins to work with the children, and establishes deep friendships with people in the camp. When the camp is raided and the workers and their families are rounded up and shipped back to Mexico, Ruth and Thomas decide to take a stand for the workers' rights—all while promising to love and cherish one another.
May, 2016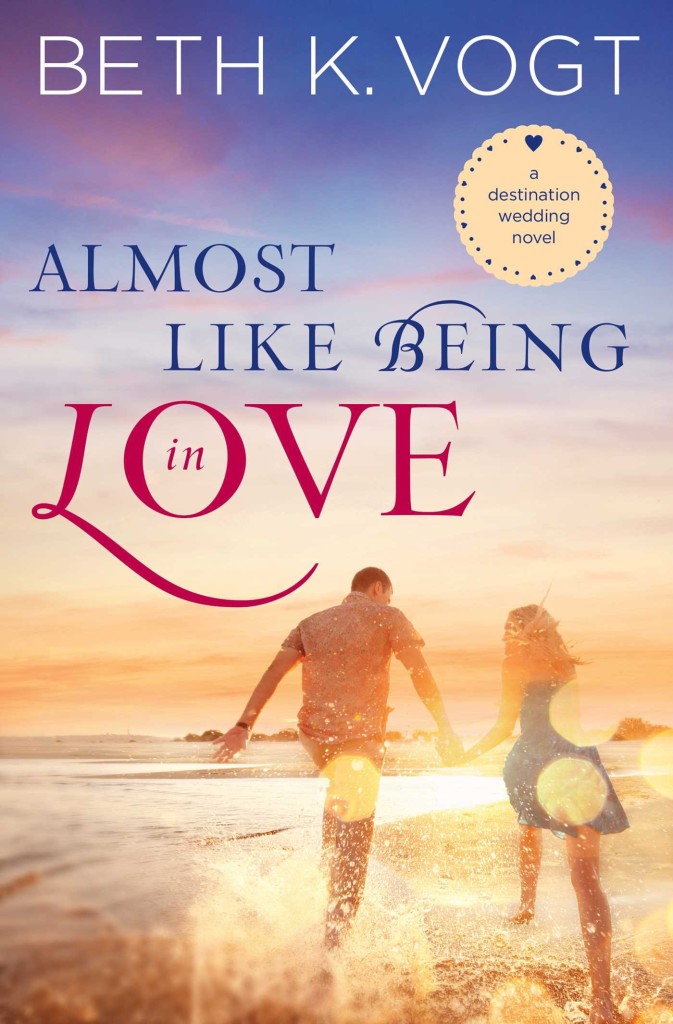 Almost Like Being in Love by Beth K. Vogt
Winning an all-expenses paid Colorado destination wedding might seem like a dream come true for some people—but Caron Hollister and her boyfriend Alex Madison aren't even engaged. How is she supposed to tell him she's won their wedding and honeymoon when he hasn't asked her to marry him? Being "perfect for one another" seems like the absolute best reason to get married. But what if their supposedly faultless relationship is merely a safe place to protect his secrets and a way to keep their families happy? After quitting her job, Caron accepts her best friend's offer to visit Colorado. She needs to catch her breath. Who knows, maybe visiting the destination wedding site will make a future with Alex seem like a reality.
Kade Webster just landed the biggest deal of his life with his company, Webster Select Realty, participating in the Colorado Springs Tour of Homes. He never imagined he would run into the woman who broke his heart—Caron Hollister—right when his career is taking off. Seeing her again, Kade can't help but wonder why Caron walked away from him years ago, leaving him with no explanation. When Kade learns his home stager won't be able to help with the Tour of Homes, he vaults past all the reasons he should stay away from Caron, and offers her a temporary job helping him on the project. This time, their relationship is purely business.
Spending time with Kade has Caron questioning everything. The man intrigues her—at times infuriates her—and reminds her of what she lost. Has she been settling for what everyone expects of her? Just because others believe she and Alex are an ideal couple, does that mean they should get married? And how can Caron say "I do" to one man when she's wondering "what if?" about another?
May, 2016