Here's a peek at some upcoming indie novels and a number you have already seen but I love them so much, I wanted to give them another plug! Some gorgeous covers to be found amongst this collection of stories and some brilliant writing, too! A few are re-releases with new cover art to discover.
Amy, Jenny, Ronie, Courtney, and Kara have penned excellent stories and I can't speak highly enough of the depth, authenticity, wit, and adventure (as the case may be) within the pages. They also happen to have covers which appeal to me most, along with Melissa's August release.
I'm soon to dive into Jennifer's The Carpenter's Daughter and I've heard such great things, I'm really looking forward to it. And the wait until I get my hands on Bear and Reagan's story from Melissa is almost unbearable 😉 Yeah, lame joke, I hear you!!
Have you read or ordered any of these stories? Share your thoughts!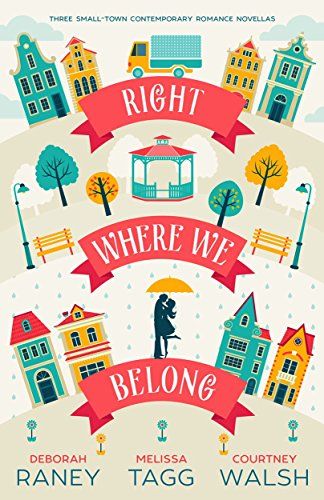 Right Where We Belong by Deborah Raney, Melissa Tagg, and Courtney Walsh
In Deborah Raney's A Langhorne Romance: Lily O'Neal's thriving at-home bakery means working alone in her state-of-the-art kitchen, so how's she ever supposed to meet the man of her dreams? But when delivery truck driver, Gage Simmons, shows up at her door—crooked grin and all—she can't help making sure he has a reason to return…even if it means ordering her supplies one at a time.
In Melissa Tagg's A Maple Valley Romance: After years of mistakes and regret, coffee shop owner Megan Harrow has finally built a new life for herself and her daughter in quirky, but charming Maple Valley. But she's not ready for the sparks that fly when she meets local nonprofit owner Eric Hampton . . . or for the sudden reappearance of an unwelcome face from her past.
In Courtney Walsh's A Sweethaven Romance: Eleanor Waverly is practically Sweethaven royalty, but her comfortable, cushy world is turned upside-down when she discovers an old map hidden in the bottom of a 125-year-old time capsule. Her only hope of uncovering the truth lies with local firefighter (and Waverly rival) Jason Holloway, and with his piercing eyes and troubled past, it's clear from the start it's not only her way of life that's on the line, it's her heart.
Available Now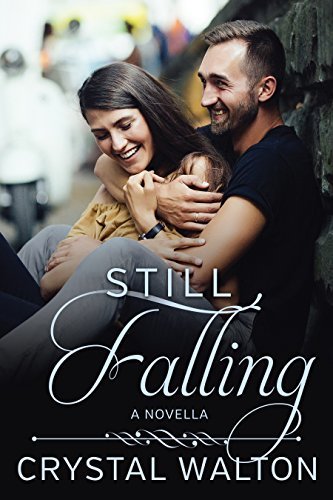 Still Falling by Crystal Walton
A sweet second chance love story with a hint of suspense that'll keep you turning pages till the end.
She's trying to uproot the past. He's trying to safeguard the future. But neither's ready for the assignment about to jeopardize both.
Landing a prominent chair in the Philharmonic Orchestra is part of Bree Ramirez's determined plans to avoid her old life. Falling smack into her ex-fiancé's path again? Nowhere close. But with a gang hit targeting her and her brother as loose ends, the pressure to get them out of Queens ushers her straight into the very arms she's spent the last four years pretending aren't still home.
On the brink of finally making detective and tackling his parents' cold case, NYPD Officer Josh D'Angelo is prepared for just about anything. Except playing it cool with the only girl he's ever loved. Then again, if being assigned Bree's security detail opens the doors to winning her back, he'll risk whatever the job requires. Including his heart.
But when Josh's investigation brings him to a choice he promised Bree he'd never have to make, this unsolicited reunion may cost them their only shot at a second chance.
Available Now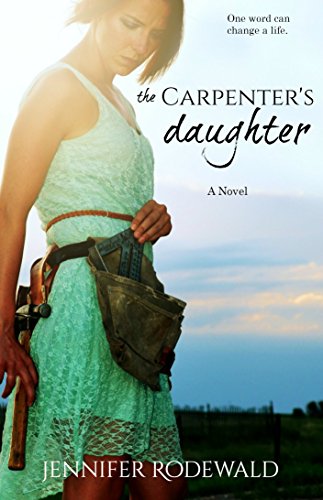 The Carpenter's Daughter by Jennifer Rodewald
One word can change a life.
Sarah Sharpe has grown up as a carpenter's daughter, knowing only the rough and work-heavy world of her father's blue-collar profession. Abandoned by her mother as a baby, she's lived twenty-one years content to drive nails at her dad's side. Following her father into the world of construction was a natural path, and she took it without a second thought. But a harsh comment about her "butch" appearance sends her on a search for identity.
Enter handsome and easygoing Jesse Chapman, the roofer she meets on her first foray into volunteer work for Homes For Hope. In every way, the quirky man is her opposite—confident, a people kind of guy, and most importantly, happy. His likable qualities continue to draw her in, and for some reason he keeps coming back to her. But they can't be more than friends—he's made that crystal clear. Except for a handful of times…and the confusion is driving her crazy.
Sarah's quest for self-definition becomes more tangled than she ever imagined, and she discovers that the journey will take her deeper than clothes and makeup. Filling the void in her heart becomes an obsession she cannot escape. How far is she willing to go to discover who she really is?
Available Now (new cover art)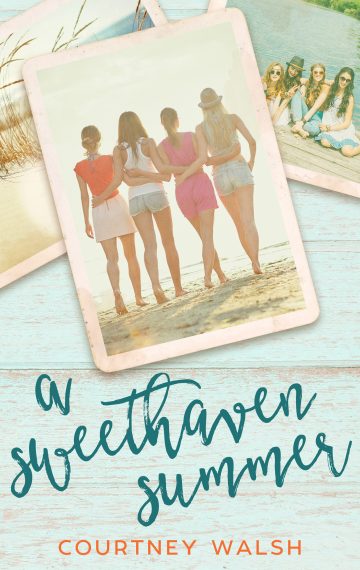 A Sweethaven Summer by Courtney Walsh
A faded scrapbook reveals secrets that reconnect old friends in a place called Sweethaven.
Campbell Carter has come to Sweethaven in search of answers about her mother's history. Just before losing a battle with cancer, Suzanne Carter sent letters to childhood friends from her hometown of Sweethaven, Michigan. Suzanne's three friends — Lila, Jane, and Meghan — haven't spoken in years, yet each has pieces of a scrapbook they made together as girls. Suzanne's letters have lured them all back to the idyllic lakeside town, where they meet Campbell and begin to remember what was so special about their long Sweethaven summers. As the scrapbook reveals secrets from the past, old wounds are mended, lives are changed, and friendships are restored — just as Suzanne intended.
Available Now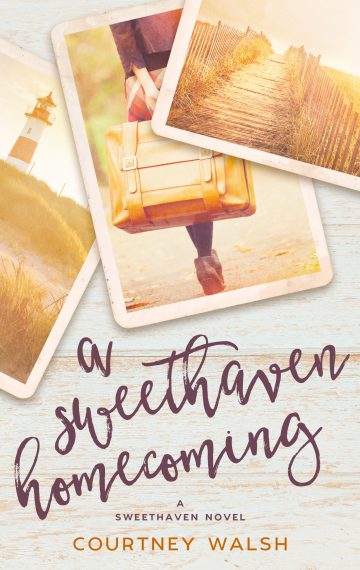 A Sweethaven Homecoming by Courtney Walsh
The Sweethaven Circle is back — and so is a friend they thought they'd never see again!
The women of Sweethaven are enjoying an Indian summer when their old friend — the missing member of their scrapbook circle — arrives back home. Meghan Rhodes has moved on with her life, leaving Sweethaven and its painful memories in the past. But when her ex files for custody of their twins, she takes the first flight back to the beach town full of haunting memories. Meghan wants to make things right with her ex-husband, her children, and the friends she'd convinced herself she no longer needed. But is she too late? Meghan works with friends Jane, Lila, Adele, and Campbell to begin a new scrapbook for memories yet to be made. Picking up where A Sweethaven Summer left off, A Sweethaven Homecoming explores the strong bonds of friendship, the power of forgiveness, and the importance of unconditional love.
Available Now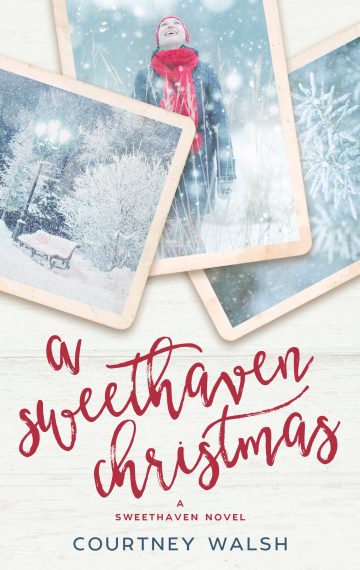 A Sweethaven Christmas by Courtney Walsh
The women of Sweethaven are reunited for a small-town Christmas!
It's holiday time in Sweethaven, but things don't go quite as planned for these scrapbookers. Lila is thrown for a loop when a woman claiming to be her sister arrives in town. As she begins digging into the woman's claims, Lila uncovers things about her family she may never be able to accept or forgive.
After the girls find an old scrapbook on Adele's bookshelf, she is reminded of her first love, a Sweethaven boy whose heart she broke so many years ago. With help from modern technology, Adele arranges a reunion with this man. And when Campbell sees Luke with a ring, she isn't sure whether to be happy or terrified. Are wedding bells in her future? For Jane and Meghan, Sweethaven is filled with the promise of something new — as well as good friends, a new scrapbook, and a little holiday magic!
Available Now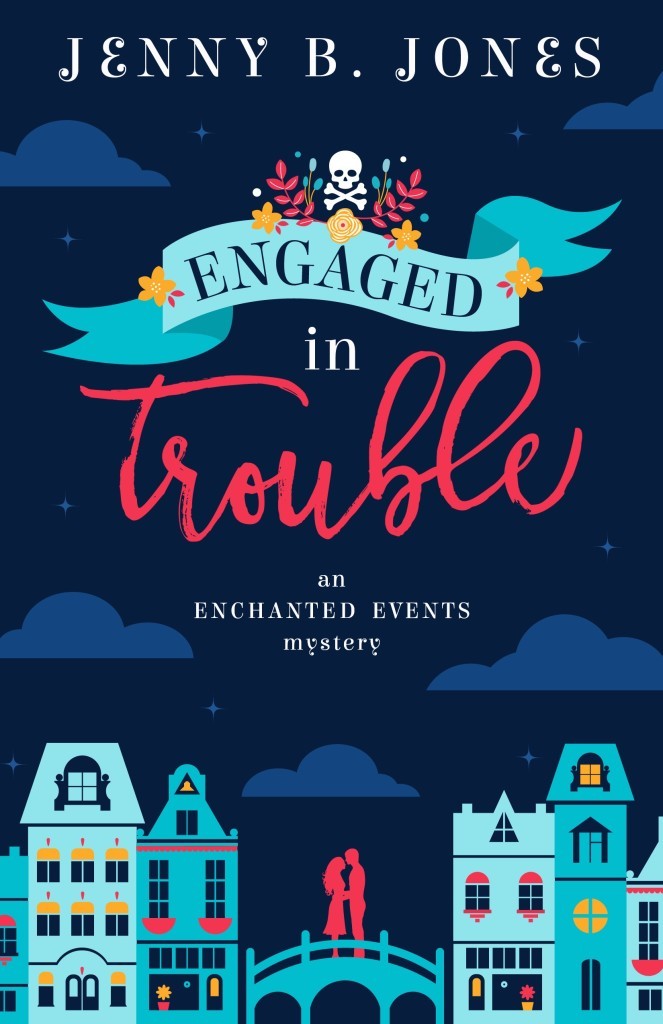 Engaged in Trouble by Jenny B. Jones
When a washed-up pop star inherits a wedding planning business, it's all bouquets and bliss until a bride turns up dead.
Paisley Sutton shot to stardom as a teenage rock sensation, but ten years later that star has fizzled out, just like her bank account. When she unexpectedly inherits her aunt's wedding planning business, Paisley leaves the glamour of Los Angeles for a charming small town in Arkansas. Thinking she'll arrive in Sugar Creek and liquidate the moldly property, Paisley's shocked to find Enchanted Events has experienced a major makeover and is now the place for brides. She's got two months to keep Enchanted Events afloat if she wants to sell and rekindle her music career with the profits.
Paisley's tossed into a world of vows and venues, but her most difficult challenge comes in the form of one demanding bride. When this Bridezilla's found facedown in her cake, all fingers point to Paisley as the prime murder suspect. And she does not look good in prison orange.
This former pop princess will need the help of her gun-toting, ex-CIA grandmother and her handsome neighbor, Beau Hudson, to unravel the mystery and clear her good name. As she and her unruly posse dig into Bridezilla's life, she discovers the woman had a long list of enemies. The closer Paisley gets to the truth, the more her own life is in danger.
Love is in the air this wedding season, but before Paisley can help the ladies of Sugar Creek say, "I do," she's got to unveil a killer. Or find herself the next target.
Available Now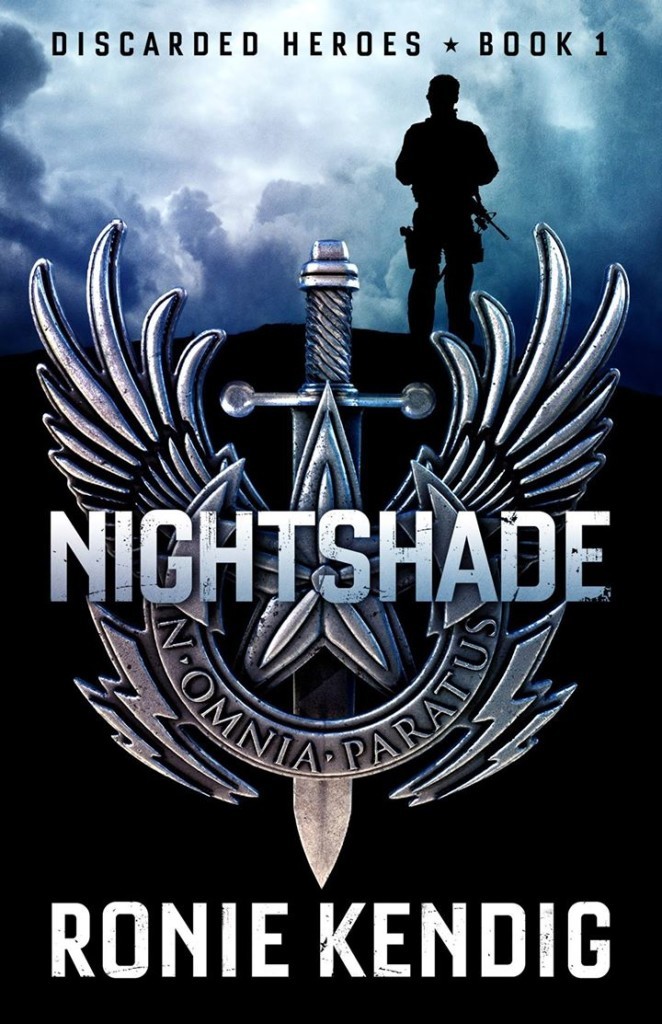 A Rapid-Fire Rewrite!
This combat veteran is fighting a new battle–the homefront!
Former Navy SEAL Max Jacobs is one such hero, and now his war is for his family. Post-traumatic stress disorder, brought on from his times in battle, has ravaged his emotions. Rage explodes out of him with no warning and it's destroying his marriage.
All his wife Sydney wants is the man she married back. But he's lost, buried deep beneath his anger. Sydney files for separation and throws herself into her work as a journalist.
But when Sydney hunts down the soldiers behind a string of heroic interventions, she starts getting death threats. Finding the perfect ending for her story might get her perfectly killed. Max realizes what Sydney has entangled herself in and will stop at nothing to save her, but even he might not be able to rescue her from a world of intrigue and danger that she cannot imagine.
Available Now (re-release)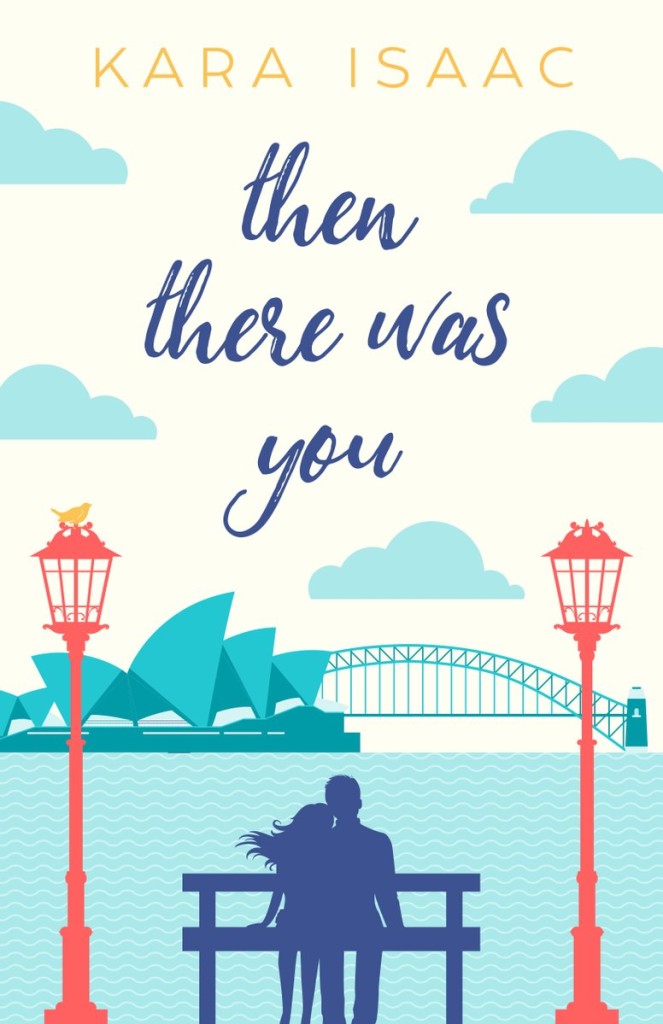 Then There Was You by Kara Isaac
Paige McAllister needs to do something drastic. Her boyfriend can't even commit to living in the same country, her promised promotion is dead on arrival and the simultaneous loss of her brother and her dream of being a concert violinist has kept her playing life safe and predictable for six years. Things need to change. A moment of temporary insanity finds her leaving her life in Chicago to move to Sydney, Australia. There she finds herself, against many of her convictions, as a logistics planner for one of Australia's biggest churches, and on a collision course with her boss's son.
Josh Tyler fronts a top-selling worship band and is in demand all over the world. But, in the past, his failed romantic relationships almost destroyed both his reputation and his family. He's determined to never risk it happening again. The last thing he needs is some American girl tipping his ordered life upside down. Especially one who despises everything he's ever worked for and manages to push every button he has.
When Josh and Paige are thrown together to organize his band's next tour, the sparks fly. But can they find a way to bridge the differences that pull them apart? Or will they choose the safety and security of what they know over taking a chance on something that will require them to risk everything?
June 2017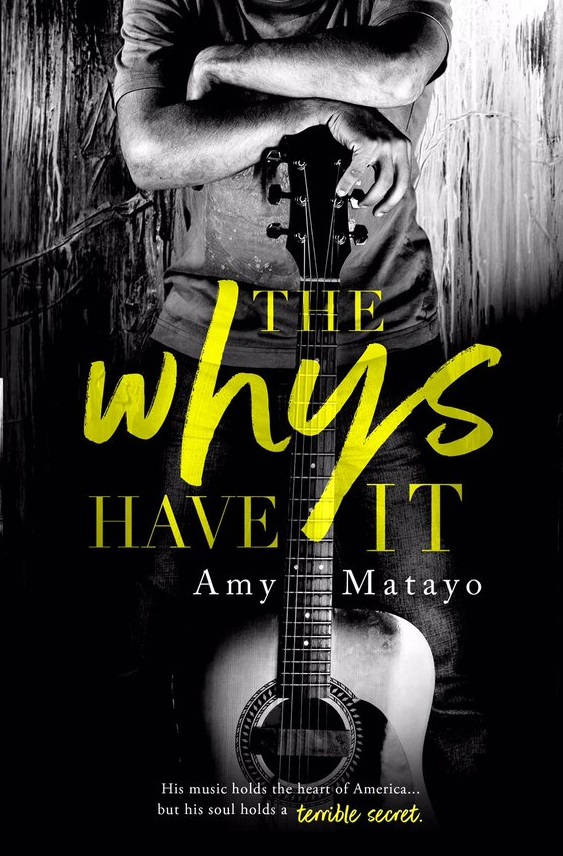 The Whys Have It by Amy Matayo
"His music holds the heart of America…but his soul holds a terrible secret."
Chart topping pop musician Cory Minor has it all—fame, money, more women at his disposal than time to spend on them. He's living the life most American men only dream of. Until an ordinary concert in Springfield threatens to destroy everything he's worked for.
As he and his band leave the arena for his next show, Cory's tour bus crashes into two teenage girls, killing one girl instantly and leaving the other barely clinging to life. Lawsuits are threatened, tabloids are talking, and Cory's idyllic world falls apart. But what no one knows is that this scene is all too familiar. Because this isn't the first accident Cory has caused. This isn't the first time he's destroyed someone else's life to save his own.
It's just the first time he's had to face it head on.
Small town girl Samantha Dalton has no one—no mother, no father, and now no sister. She's lost everything in a world that celebrates excess. So when Cory Minor shows up at her doorstep offering money and apologies, she turns him away too. You can't lose what you don't have, and she can't take another letdown, especially not from someone who has managed to rip away all she had left. Samantha has been fine on her own for years, she'll be fine now too.
At least that's what she tells herself.
But Cory won't leave. He's persistent in the worst possible way.
Will Cory's determination to make things right pay off in the end, or will Sam keep pushing him away until there's nothing left to fight for? How can two people learn to rely on each other when life keeps hurting them both?
June 2017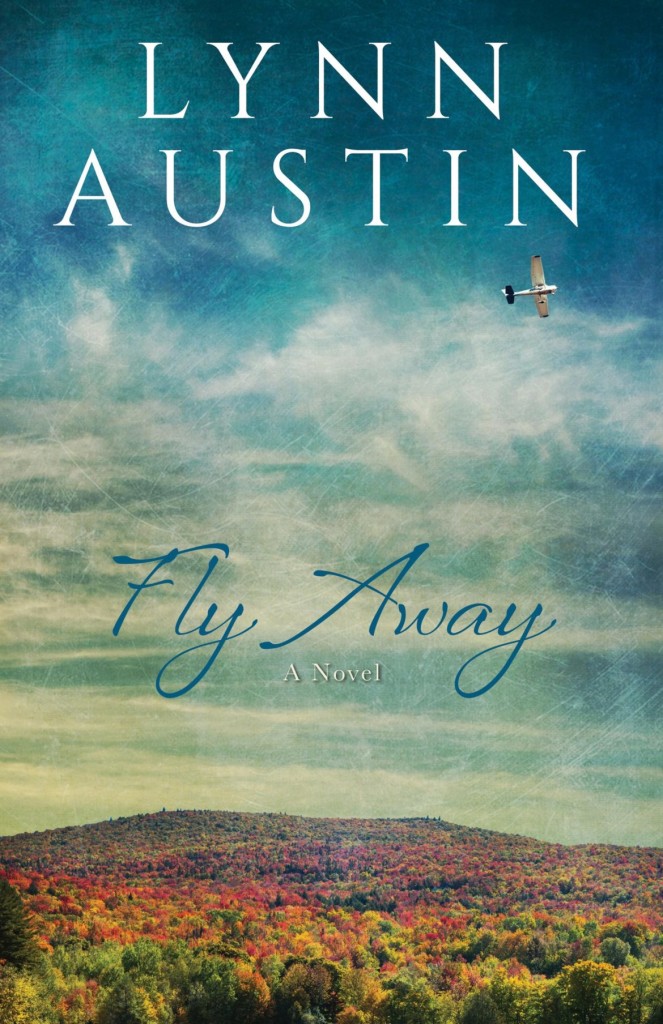 Fly Away by Lynn Austin
Wilhelmina Brewster has been a college music professor for 41 years, devoting her life to her career and never marrying. Now, after her forced retirement at age 65, she is mourning her loss and searching for something to fill the empty hours. Widower Mike Dolan is a pilot and World War II veteran who has always lived life to the fullest. When medical tests confirm that his cancer has returned, he makes plans to take a final flight in his airplane rather than become a burden to his family. Wilhelmina accidentally learns of Mike's final plans, and when she discovers that he isn't a believer, she knows it's her Christian duty to talk with him about her faith. But although she has been a lifelong Christian, she feels totally inadequate for the task of witnessing to an unbeliever.
Mike and Wilhelmina are two very different people—one figuring out how to live, the other how to die. Yet they will find themselves journeying together as they search for answers to life, loss and faith in God.
June 2017 (re-release)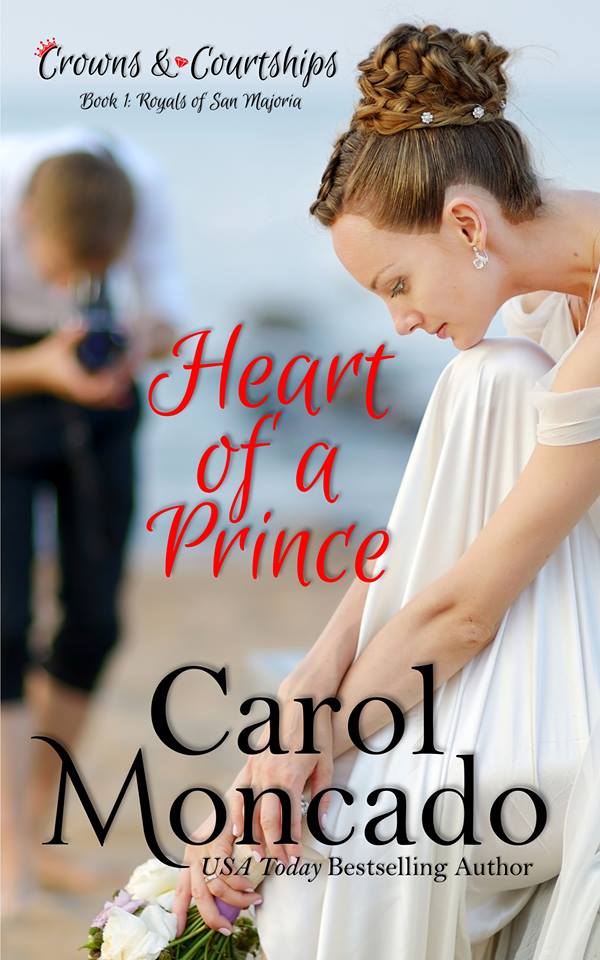 The Heart of a Prince by Carol Moncado
Crowns & Courtships
Book 1: Royals of San Majoria
Canadian Jordan Haines is on vacation in the Caribbean. After the summer he's had, a couple months of fun in the sun is just what the doctor ordered. What he didn't count on was meeting a beautiful woman on a private beach – or falling hard.
Crown Princess Astrid of San Majoria seems to lead a charmed life. Just like everyone, there's tragedy in her past, but she lives in a palace, has aides to do everything – and paparazzi hounding her private moments. Her sanctuary on her family's beach is broken one day when a tired windsurfer takes refuge in her cove – and works his way into her heart.
But it's just a summer fling, isn't it?
After all, Jordan will be returning to Canada before long, won't he?
When pictures of the two of them, and what looks like an engagement ring, appear in the tabloids, they have to deal with fallout – and the beginnings of a real relationship. Secrets kept become hearts broken as they try to discover if Jordan really has the heart of a prince.
July 2017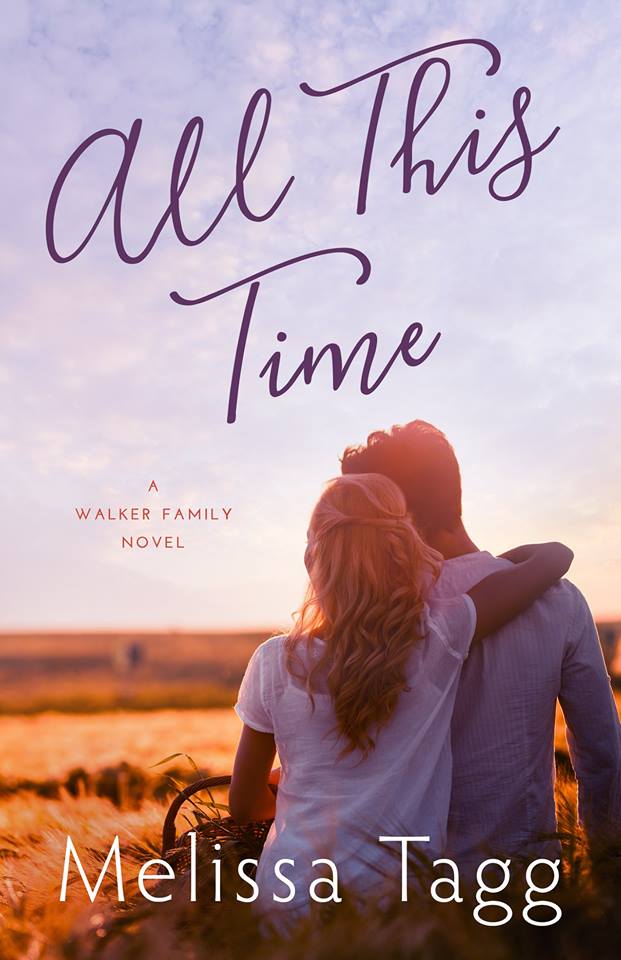 All This Time by Melissa Tagg
Bear McKinley's past refuses to let go. 
Ten years ago, Bear gave up everything—his freedom and his reputation—for his mess of a family. But after years of distance and too many attempts at starting over, he finally has a new life doing noble work in Brazil . . . until his past catches up to him once again. Suddenly he finds himself back in Maple Valley, charged with the care of his missing brother's children, convinced he's out of second chances to make his life count. And yet, with every day that passes, these kids, this quirky town and the woman he never stopped missing help patch the holes in his heart. Maybe this is the fresh start he's been longing for all along. But as his newfound hope grows, so does the mystery surrounding his brother's activities—and when the threat reaches into the lives of those he loves, it's clear he can't run away this time.
Fear holds Raegan's future captive.
Raegan Walker is fine. She's happy working a slew of part-time jobs, still living in her childhood bedroom and rarely venturing from her hometown. At least, that's what she tells everyone . . . and herself. But she can't help wondering what might've happened if she hadn't abandoned her art so many years ago—and if Bear McKinley had never left. When Bear returns and she's commissioned for a painting that just might revive her artistic ambition all in one week, it's time to finally reach for more than fine. But doing so means facing the fears that have held her back all this time, including admitting the secret she's kept from Bear and her family. With her dream and her heart on the line—even, eventually, her safety—the risks are greater than she imagined.
August 2017