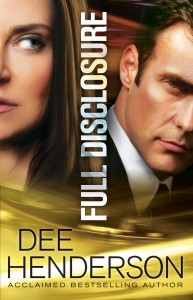 Synopsis:~
Ann Silver is a cop's cop. As the Midwest Homicide Investigator, she is called in to help local law enforcement on the worst of cases, looking for answers to murder. Hers is one of the region's most trusted investigative positions. Paul Falcon is the FBI's top murder cop in the Midwest. If the victim carried a federal badge or had a security clearance, odds are good Paul and his team see the case file or work the murder. Their lives intersect when Ann arrives to pass a case off her desk and onto his. A car wreck and a suspicious death offer a lead on a hired shooter he is tracking.
Paul isn't expecting to meet someone, the kind that goes on the personal side of the ledger, but Ann Silver has his attention. The better he gets to know her, the more Paul realizes her job barely scratches the surface of who she is. She knows spies and soldiers and U.S. Marshals, and has written books about them. She is friends with the former Vice President. People with good reason to be cautious about who they let into their lives deeply trust her. Paul wonders just what secrets Ann is keeping, until she shows him the John Doe Killer case file, and he starts to realize just who this lady he is falling in love with really is…
My take:~
Dee Henderson returns to romantic suspense with Full Disclosure, a character based story about two fiercely independent people, both with highly successful careers in law enforcement that have consumed their energy and focus for many years.  For the first time, Ann and Paul open their minds to the possibility of a relationship neither have needed or sought in the past.  I am a long time fan of Dee Henderson, my well worn copies of Danger in the Shadows, her O'Malley and Uncommon Heroes series attest to that, so I take no joy in saying that Full Disclosure was a disappointment to me.  More on that soon but first the things I dearly appreciated about the story –  Ann's uniqueness as a woman comfortable in her own skin and clearly content with being a single, independent woman; Paul's strength of character, calm and measured in every way – his appeal was in his determination and integrity as opposed to more superficial characteristics; the fact Ann and Paul are in their late 30s, making for a more mature and intriguing relationship, a meeting of the minds in many ways; and the clarity of Dee's voice, easily recognisable for those who have read her previous books. Unfortunately I struggled with this story. Simply put, I found Ann difficult to connect with – she is portrayed as the perfect woman and seems unattainable to both Paul and the reader. Dee inserts herself in many ways into her character Ann – some readers love that seeming self disclosure – it made me feel a little uncomfortable and not a natural part of the story.  Not a romance in the traditional sense,  Ann and Paul connect in a cerebral way more than in an emotional sense  and while I appreciate that approach as unique, Dee took it a little to far on the pendulum for me, leaving me wishing for a little more heart connection between the two. The O'Malleys make cameo appearances and while the mystery has some good twists and turns, it moves slowly with minimal action so adrenaline junkies beware. I desperately wanted to love this story but it wasn't to be. Rest assured, there are plenty of readers who do, so grab the book and make up your own mind. I truly hope Dee can return to the stellar storytelling she exemplified in her O'Malley books.
With thanks to Bethany House for my review copy
Relz Reviewz Extras
Visit Dee's website and the Full Disclosure site
Buy Full Disclosure at Amazon or Koorong