Don Hoesel writes adventurous suspense that will keep you turning the pages well into the night!  
Discover Elisha's Bones, Hunter's Moon, The Alarmists & Serpent of Moses from Bethany House.
Enjoy getting to know Don a little more at Relz Reviewz!
~~~~~~~~
What appeals to you most about writing fiction?
Writing fiction appeals to me because I really don't have any other marketable skills!
Closer to the truth, though, is that it's something that allows me to never quite finish growing up. Every time I sit down to write, I get to be that middle-schooler who was always getting in trouble for daydreaming in class. The difference is that, now, I can call it a job and try to get people to think it's a legitimate profession when, in truth, it's just a way for me to entertain myself with stories. The bonus is that I get to share those stories with other people!
Now that's not to say that writers don't have important things to say, or that some writers haven't advanced important ideas, even moved the public consciousness. But when you get right down to it, writing is just a fun thing to do.
And I think it also acts as a fairly productive outlet for narcissism.
Why Christian fiction?
At its core, fiction deals with truth. Defining it; uncovering it; even reminding people of some of the universal truths they may have forgotten. And Christian fiction, with its focus on the truth-giver, offers a unique jumping off point from which to deal with these ideas.
Name five things you can't live without
1. My family
2. A good book
3. A quality cigar
4. An iPod
5. A rainy day and covered porch
Favourite book ~ Favourite movie ~ Favourite TV show
Favourite book: This is an impossible question to answer so I'll throw a few at you.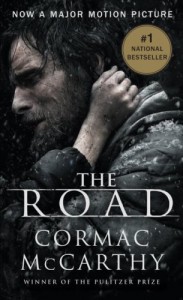 The Road, Cormac McCarthy
Joe, Larry Brown
Cannery Row, John Steinbeck
Nobody's Fool, Richard Russo
The Risk Pool, Richard Russo
Movie: Cinema Paradiso
TV Show: Psych
Where is the most interesting place you have been?
That would have to be Machu Picchu.
What did you want to be when you grew up?
My aspirations fluctuated a great deal but I generally bounced between doctor, film director, and archaeologist.
What are two things people might be surprised to know about you?
I'm not sure I have a good answer. I guess I'm a "what you see is what you get" kind of guy.
Serpent of Moses
Which character did you connect to the most?
Serpent of Moses was my second go with Dr. Jack Hawthorne and it was like slipping on an old shoe. More than any other character I've written, I share a lot of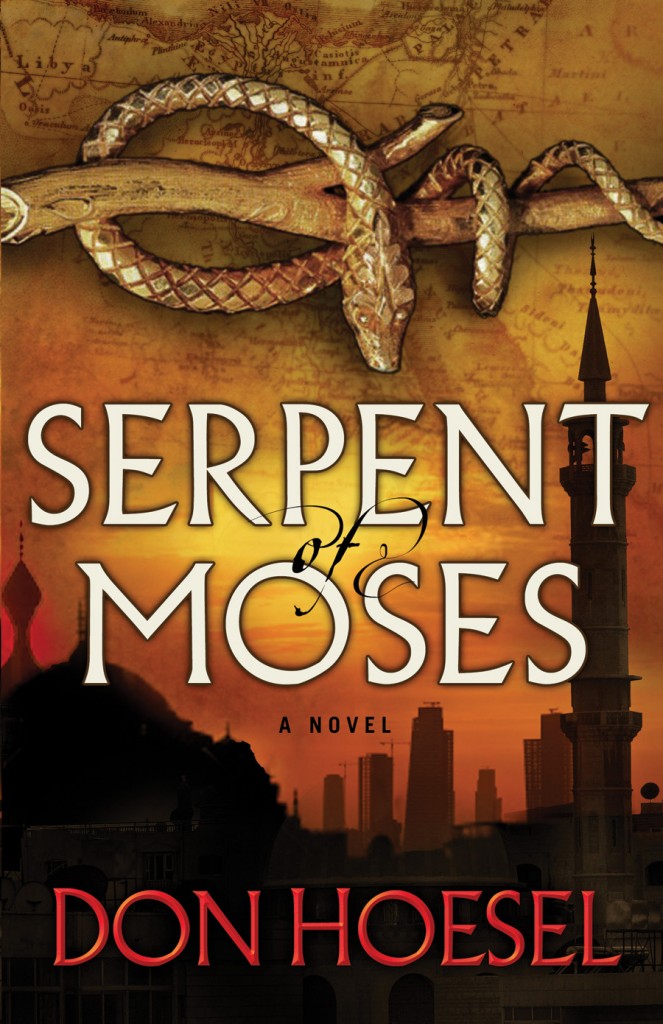 commonalities with Jack. And that's not necessarily a good thing because Jack has a lot of vices and character flaws. But I think having all those flaws makes Jack accessible to readers. What I hope we see in Serpent of Moses, though, is that Jack's matured a bit since Elisha's Bones—although not as much or as quickly as Esperanza might like!
Which character was the most difficult to write?
While Serpent of Moses brings back much of the cast from Elisha's Bones, it also introduces several new characters. Among them is Martin Templeton, an Englishman who is after the same artifact Jack's trying to locate. What made Templeton difficult to write was that, in my mind, he was a lot like Jack. In fact, their personalities were so similar that, given different circumstances, they might have been friends. The challenge, then, was differentiating them—a task made easier as the novel progressed. Because, once you get past personality which, despite the fact that it's what everyone sees, isn't necessarily the best indicator of the kind of person one is, Jack and Templeton ended up to be very different people. The differences in life experience, friendships, and faith meant that, when placed in similar situations, the choices each man made was markedly different. It just took me a while to bring those differences to light—for myself first and, I hope, for the reader.
What was your favourite scene to write in Serpent of Moses or share your favourite paragraph?
As I mentioned, SoM brings back many of the characters from Elisha's Bones and this book gave me the chance to spend more time with them. One such character is James "Duckey" Duckett, who was indispensable to Jack in EB but, for all his assistance, remained safe within the ivy walls of Evanston University. SoM sees Duckey returning to his CIA roots by beating the streets of Al Bayda, Libya. But he gets into a little more than he can handle and has to call for an extraction, which requires him to don a disguise. And that leads to what might be, in my opinion, the most memorable scene in the book: What appears to be a very large, very angry Muslim woman making light work of three Libyan intelligence officials in the middle of a busy Al Baydan street.
What's next in your writing pipeline?
Right now, I'm working on a third Jack Hawthorne book—one that I hope will bring his adventures full-circle. I can't say too much about it now except that the aim is to finish some of the things I've started in the first two books. And you might find this interesting, Rel – this book will bring Jack back to Australia.
I'm thrilled to hear Jack comes back to Oz, Don
Looking forward to it!
Relz Reviewz Extras
Review of Elisha's Bones
Character spotlight on Jack & Esperenza
Visit Don's website
Buy Serpent of Moses at Amazon or Koorong