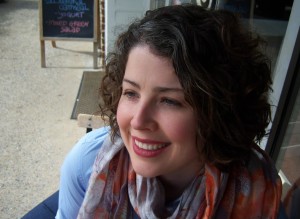 Discover more about
Heather Day Gilbert
and her Appalachian mystery
Trial by Twelve
*******
A book character that sticks in my mind is… Why?
Oh wow! So many choices…today the one who jumps to mind is Becky Sharp from Vanity Fair because she's so imperfect and even loathsome at times (I love the subtitle of that book: A Novel without a Hero), yet we find ourselves rooting for her to overcome. Also, just about every Thomas Hardy protagonist (Tess of the d'Urbervilles, Bathsheba Everdene of Far from the Madding Crowd, etc.). I love characters who get into my head because they seem so real—usually because of their major flaws or unforgettable choices, like Scarlett O'Hara.
The last book that made me cry was…
The latest release from my critique partner, Becky Doughty—Renata and the Fall from Grace. Moving story of a wife and mother who experiences something none of us want to go through. The tears were welling up all throughout that novel, I can tell you.
The last book that made me laugh out loud was…
We'll Always Have Paris: A Mother/Daughter Memoir by Jennifer Coburn. A mom decides she'll take her 2nd grader to Paris and it becomes a growing experience for her as much as her daughter. The memories of the author's hippie dad truly cracked me up.
I'm completely immersed in their storytelling, whenever I read a book by…
Sarah Jio, Wendy Paine Miller, Becky Doughty, Joanne Bischof, Agatha Christie…and many more!
The first person who encouraged me to pursue my writing was…
Probably my parents and my Grandma Wilcox. My family always supported my dream and they still do. Also I couldn't do this without the support of my husband and children. My hubby talks me down from those writerly cliffs more frequently than I'd care to admit.
If I wasn't a writer, I would be…
Maybe a newspaper reporter or a TV news reporter. Or a dog breeder. Or a spy. 😉
I write stories because…
There are books I want to read that I haven't found yet, so I try to write them. Also, I write because I love being so thoroughly entangled with fictional people.
Trial by Twelve

Tess Spencer loves her low-key job at the Crystal Mountain Spa, which allows her plenty of down-time with her one-year old daughter and lawyer husband, Thomas. But when a pool installation turns up eight skeletons in the spa's back yard, Tess becomes entangled in a sleuthing job destined to go awry.

As the investigation gets underway, someone dumps a fresh body near the excavated burial site, confirming unspeakable fears. A serial killer has returned to Buckneck, West Virginia…a skilled hunter with a unique taste in prey.

When Tess agrees to help the cunning Detective Tucker gather clues from the inside, she discovers the posh spa hides more than dead bodies. Even as she sifts through layers of deceit, Tess realizes too late that the killer's sights have zeroed in on her.

Unpredictable psychological mystery replete with memorable characters, Trial by Twelve is Book Two in A Murder in the Mountains series.
My latest novel can be described by these 5 adjectives…
Character-driven, Psychological, Cozy, Appalachian, Creepy
My main character is…
Tess Spencer is short and curvy, with a straight brunette bob, fair skin, and blue eyes. She's extremely loyal and quick to defend the weak. She's flat-out crazy in love with her lawyer husband, Thomas, and their baby girl, Mira Brooke. And she's claustrophobic, has a mom who's in prison for dealing prescription meds, and a dad who skipped town when she was a kid. On the bright side, she has Christian in-laws who live right next door and love on her like she's their own daughter.
My main character resembles…
Sherilyn Fenn in her Twin Peaks days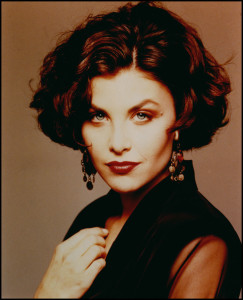 My story's spiritual theme is…
The arc of the series will show Tess' growing trust in God and maturing relationship with her husband.
The most recent movie or tv show I loved was… Why?
Interstellar jumps to mind. I really loved the twists and trying to figure out what was going on. Also I'm a sucker for time travel, black holes, and dystopian earth stories. And possibly Matthew McConaughey.
The story I'm currently working on is…
I'm taking a break since I just launched Trial by Twelve, but I'm thinking I'll probably be working on book three in my mystery series next. Then next year, I hope to delve into my second Viking historical, Forest Child.
You may not know this about me, but I…
Enjoy playing my son's video games, which he reminds me I stink at. LOL
I might go all fan girl if I met…
Frank Peretti. This Present Darkness was just so groundbreaking and something I'll never forget reading.
If I could travel back in time, I'd go to…
Viking times around AD1000 and meet Gudrid and Freydis, my Viking main characters. I'd love to know why they did some of the things they did, such as sail to North America!
I get lost in the music when I listen to…
It varies…I tend to enjoy songs that remind me of my characters. But I will always be enthralled with Handel's Messiah and feel some niggling urge to sing along, despite the fact I'm not the greatest singer.
A long held dream of mine is…
To travel to Newfoundland, Norway, and Iceland.
ThanksHeather!
HEATHER DAY GILBERT enjoys writing stories about authentic, believable marriages. Born and raised in the West Virginia mountains, she believes that bittersweet, generational stories are in her blood. A graduate of Bob Jones University, Heather has been married for eighteen years and has three children.
Heather's Viking historical novel, God's Daughter, was an Amazon Norse Bestseller for an entire year. She is also the author of  A Murder in the Mountains mystery series, and the Indie Publishing Handbook: Four Key Elements for the Self-Publisher.
Connect with Heather
Website || Facebook || Twitter || Pinterest || Goodreads
Relz Reviewz Extras
Visit Heather's website
Buy at Amazon: Trial by Twelve