Love it when I get the chance to feature indie published novels, so here are some of current releases along with soon-to-be-released novels from some very talented writers!
You can't go past the Christmas novellas of Amy Matayo, Melissa Tagg, and Erynn Mangum (and that's coming from someone who is not a big fan of Christmas novels!). Bear in mind Amy's super entertaining story is written as a clean read so has some extra spice that won't suit every one. I loved it! I adore the cover – so effective with such a simple approach. Likewise Erynn's cover is eye-catching yet without fuss. Melissa's novella and collection of her three Christmas novellas, have a more traditional Christmas look but are so festive. If that isn't enough Christmassy book joy for you, get your hands on the Making Spirits Bright collection. I'm yet to read any of the authors but collaborations like this one is a great way to discover new writers at little cost.
I love Heather's cover! Themed with her mystery series, this one really grabs my attention. The lighthouse on Christy's is stunning, but I'm less certain about the pose of the heroine. That said it communicates mystery and suspense, trademarks of Christy's wonderful novels, and it is the start of a new series for readers to enjoy.
Sarah blends a contemporary look with Middle Eastern flair to reflect her story. While I'm not a huge fan of the cover, I'm in the middle of reading The Esther Paradigm and am completely intrigued by the tale! Julie's is not my favourite cover of hers, but a new historical series has fans very excited!
Would love to hear your thoughts on these covers and stories, and hope you are as delighted as I am with the quality indie novels now available. I encourage you to give these authors a go, if you haven't already. They are well worth it!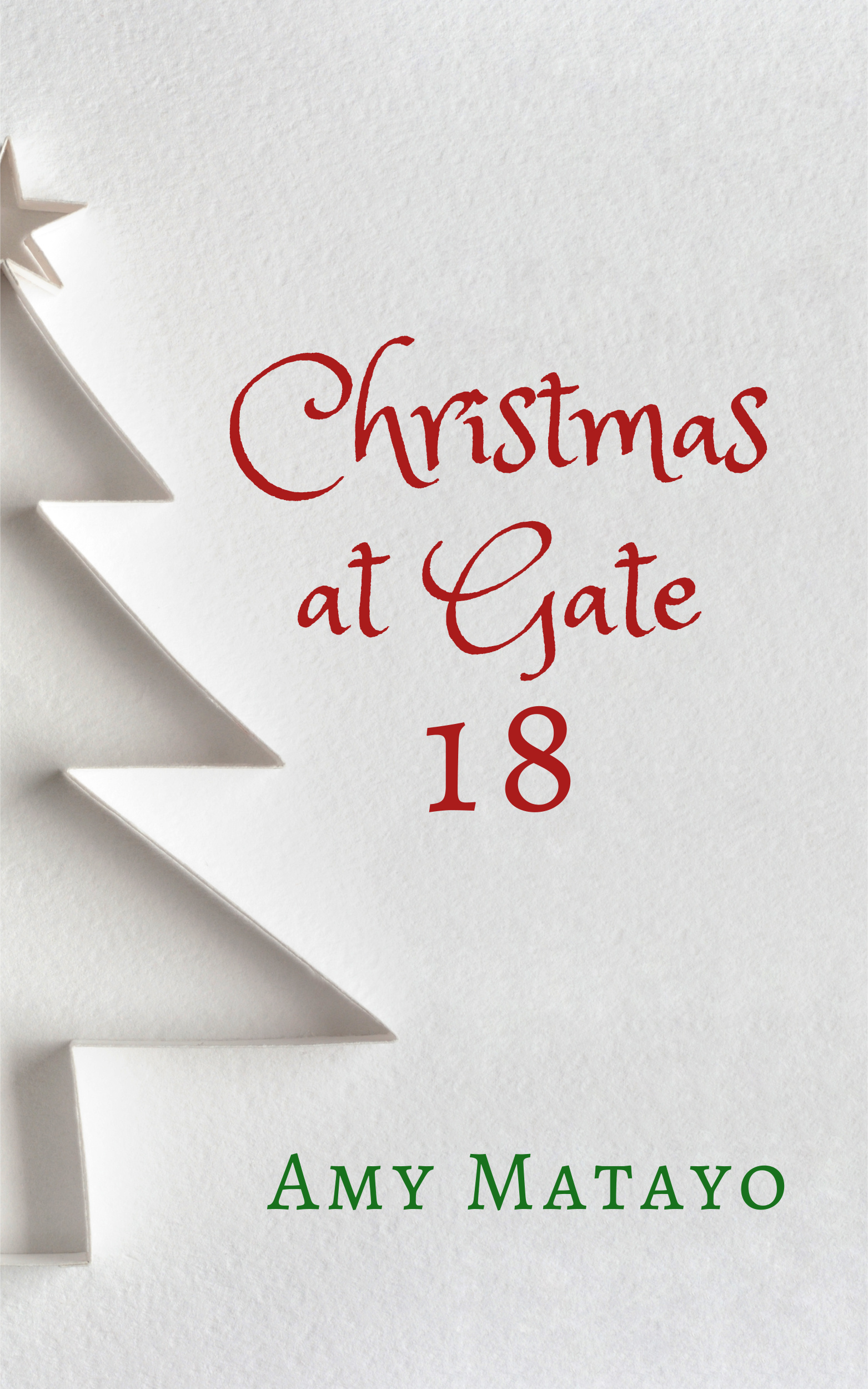 Christmas at Gate 18 by Amy Matayo
Supermodel Rory Gray just wants to go home. After wrapping up a three-day high-fashion photo shoot overseas, she's exhausted and ready for the holiday. A holiday that involves Hollywood parties, air-kissing the industry elite, and a whole lot of fakeness…but whatever. Once she gets through that torture, she'll head to her beloved Seattle and the life of anonymity she misses so much. In less than twenty-four hours, she'll be there.
Colt Ross has spent the past six months detaching himself from the Hollywood world he grew up in, and home is the last place he wants to be. But he's been called back by his overbearing father for reasons he can only imagine. Likely reasons that involve taking over the family corporation or fund raising among Hollywood elite—something Colt has no interest in being part of. Not that he has a choice; when you're the son of an industry executive, rubbing elbows comes with the territory. In less than twenty-four hours he'll be home. After all this time away, home no longer appeals to him. Especially not at Christmas. Leave it to his father to ruin a holiday.
But when a late-season hurricane grounds both of their flights in the Dominican Republic, Rory and Colt find themselves stuck at the airport far longer than anticipated. As weather conditions worsen, they both begin to realize that this Christmas will be spent with strangers packed inside a single airport terminal—specifically at gate 18.
Rory and Colt are faced with a choice: band together in their misery or make this Christmas one they will never forget. For two people who aren't real fond of the holiday, this Christmas might turn out to be the best they've ever had.
Available now ~ **Clean read**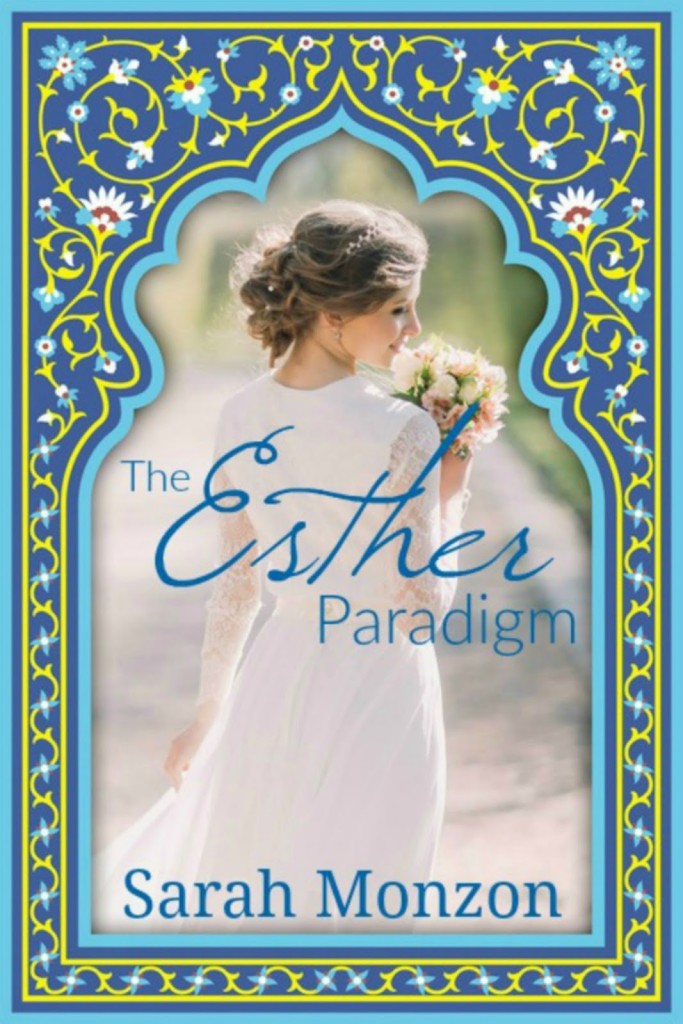 The Esther Paradigm by Sarah Monzon
The daughter of missionaries, Hannah Pratt dreams of starting a school for the Bedouin clan with whom she spent her childhood. After completing her education in the United States, she returns to the desert to pursue that dream—only to learn her parents have been receiving threats from within the community they serve. As the danger escalates, Hannah must decide how far she'll go to stay faithful to a calling that could cost her everything.
As sheikh, Karim Al-Amir feels the weight of responsibility as the leader of his people. When a mysterious illness ravages the clan's flocks and threatens to destroy their centuries-old way of life, some of his people believe the American doctors and their daughter, his childhood friend, are to blame. Karim must do something to keep Hannah and her parents safe—even if the only solution is to be found within marriage vows.
In a society where the line is drawn between us and them, where Christianity is outlawed and foreigners suspect, will Karim and Hannah's union heal wounds . . . or inflict a final, fatal blow?
Old Testament history meets Twenty-first Century tensions in this compassionate, tender inspirational romance.
Available now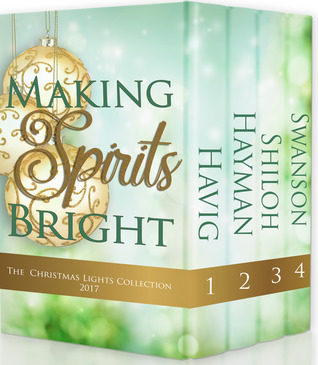 Making Spirits Bright: Christmas Lights Collection 2017 by Chautona Havig, April Hayman, Toni Shiloh, & Cathe Swanson
The Christmas Lights Collection returns with four new, never-before-released novellas in Making Spirits Bright! From romance to cozy mystery, this collection features contemporary novellas sure to get you in the Christmas spirit.
Merri's Christmas Mission by Chautona Havig
Merri Zeiger is on a mission–create a fabulous Christmas for her three children on a dime. Well, that is if she can spare one. After six months of unemployment, her benefits have run out and so has her Christmas fund.
But when she meets her rival in a giveaway for a pool table, things start to look a bit brighter.
"Barney" Barnett isn't supposed to have to do fundraising for The Mission, but until they replace the last guy, he's stuck on a daily trek to enter a giveaway for a pool table. Meeting Merri and hearing her story gives him a solution to both of their problems. Merri's Christmas Mission–one woman's quest to conquer Christmas.
Lead a Merry Dance by April Hayman
FBI Agent Trip Devereaux' s time has run out: take his new wife, Libby, on a honeymoon (finally) or find out what it's like to live in the dog house. His solution? A Christmas Carribean cruise! But when a jewelry thief strikes and Libby is – literally – left holding the bag, Trip's vacation is put on hold so he can prove his wife's innocence. Can he find the real thief in time? Or will their first shore excursion be a one-way trip to jail for Libby?
A Sidelined Christmas by Toni Shiloh
Sidelined with a career-ending injury, wide receiver Jahleel Walker is forced to return to his hometown of Peachwood Bay, Georgia to heal. Nothing shocks him more than running into his high-school sweetheart, Lucille "Bebe" Gordon.
Bebe Gordon returned to Peachwood Bay three years ago with a divorce certificate and her daughter, Hope. When Jahleel returns, all the memories of the past come rushing back. She can't decide if he's changed or if her heart is holding onto past hurts.
Will Jahleel and Bebe take a chance on love or let life sideline them at Christmas?
Hope for the Holidays by Cathe Swanson
Newly arrived from her home in the Congo and armed with a brand-new degree in nonprofit management, Carrie Strough is eager to organize and improve the Unity Plenkiss Community Center. Unfortunately, no one wants to be organized, and only Micah Neresen, the charming and handsome pastor of the local church, is interested in her plans. Or is he just interested in Carrie?
With a cast of lively and eccentric characters including a homeless vet with PTSD, a con man, an elderly couple with an over-the-top Christmas display, a feisty committeewoman with a past of her own, and a police investigation, Micah and Carrie wonder if there is any hope for the holidays this year!
Available now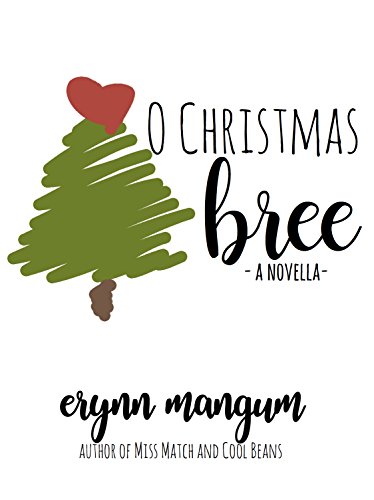 O Christmas Bree by Erynn Mangum
Bree Sanderson is the third generation owner of a Christmas Tree Farm and she could not love it more. With sales soaring and the Farm's fame spreading, the Sandersons' are already stretched tight for employees. When Bree's dad gets sick right in the middle of the busy season, Bree is forced to hire a new Santa, who turns out to be a very nice, very cute, very single guy.
Is God finally bringing someone to the Farm that could potentially meet Bree under the mistletoe? Or is this Christmas going to bring something even more unexpected?
November 2017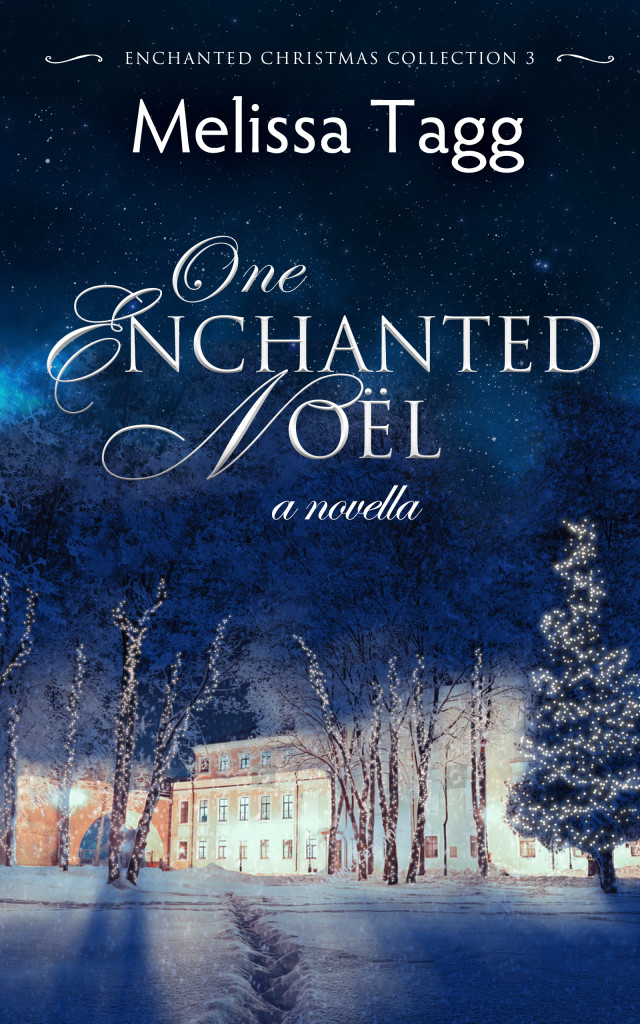 One Enchanted Noel by Melissa Tagg
Enchanted Christmas #3
Secrets, Sparks and Second Chances…a Heartwarming Holiday Romance
Seb Pierce isn't exactly a cowboy, but after fifteen years on a ranch in Texas, he might as well be. And he'd do just about anything to keep the rancher who took him in so many years ago from losing his land…including returning to the wealthy roots he's long since abandoned. Seb agrees to work for his stern grandfather for one year in return for an early draw on his inheritance. But he never expected the agreement to land him in a quirky small town in Iowa at Christmas-time, renovating a dilapidated theater…and running into a woman he never thought he'd see again. She might not remember him, but he remembers her.
After too many years away from her hometown—and too many failures to count—Leigh Renwycke is finally back in Maple Valley and living the stable life she used to wish for. If only she could shake the old restlessness that used to get her into trouble. When Seb Pierce waltzes into her world and begs for her help planning the theater's holiday reopening, it could be the solution to her discontent. If she pulls it off, it might be enough to jumpstart a new career…and to prove once and for all that the new-and-improved Leigh is here to stay.
But between old secrets and new sparks, restoring a town treasure in time for Christmas may not be as easy as it seems…especially once Leigh learns the truth about Seb.
November 2017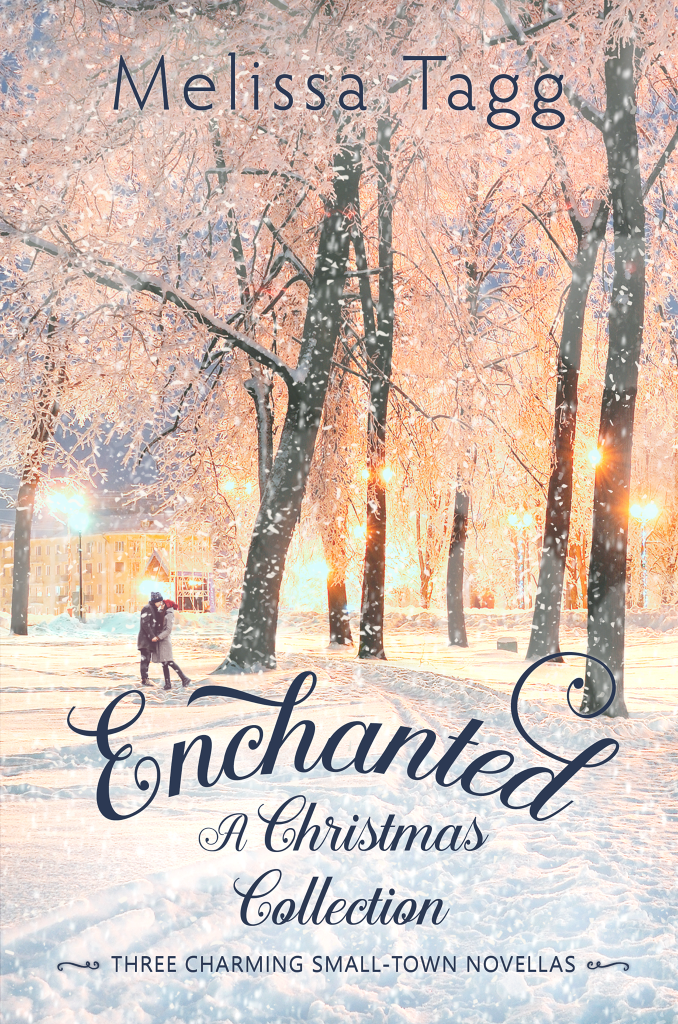 Enchanted: A Christmas Collection by Melissa Tagg
A Collection of Heartwarming, Small-Town Holiday Romances
One Enchanted Christmas
Last December, author Maren Grant went on a magical date with her book's cover model–Colin Renwycke. Fast forward one year. With a looming deadline, Maren is desperate to recapture her creative spark. Then she remembers Colin's invitation to visit his family's Iowa farm…
Drew Renwycke never planned to move home and take over the farm. But he's spent too many years watching his siblings unravel–including Colin. When Maren lands on his doorstep, he realizes she may be the key to coaxing his brother home.
(originally published as a standalone in 2015)
One Enchanted Eve
As a Denver Culinary Institute student, Colin Renwyke is out to embark on a new career as a pastry chef. But despite his skills in the kitchen, he's a mess in the classroom and his ongoing disasters are proving too much for his prickly instructor. If he loses his spot at the school, he's out of backup plans.
Culinary school instructor Rylan Jefferson has the chance to reclaim her dream of running her own bakery. But she only has until Christmas Eve to come up with the perfect recipe to impress an eccentric investor. She has no time for holiday parties or family plans . . . and especially not for her unruliest student baker.
But Colin has the one ingredient Rylan needs most–talent. Lots of it. And when he makes a proposal that just might solve both their problems, Rylan can't say no.
(originally published as a standalone in 2016)
One Enchanted Noel
When Seb Pierce agreed to work for his wealthy grandfather for one year–in return for an early draw on his inheritance–he never expected the agreement to land him in a quirky small town in Iowa at Christmas-time, renovating a dilapidated theater…and running into a woman he never thought he'd see again.
Although she's finally settled in her hometown, Leigh Renwycke can't shake the familiar restlessness that used to get her into trouble. When Seb Pierce waltzes into her world and begs for her help planning the theater's holiday reopening, it might be enough to jumpstart a new career…and to prove once and for all that the new-and-improved Leigh is here to stay. Until old secrets and new sparks get in the way…
November 2017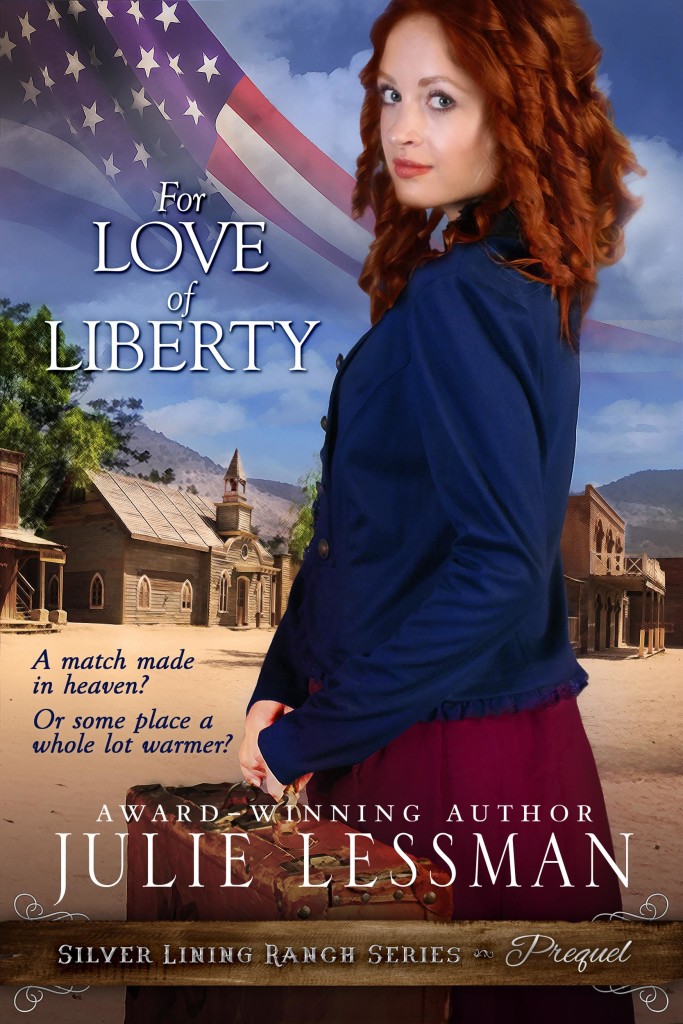 For Love of Liberty by Julie Lessman
Silver Lining Ranch Prequel
A Match Made in Heaven?
Or Someplace a Whole Lot Warmer?
She's stubborn, educated, and looking to give women the vote.
He's bullheaded, successful, and looking to give her a piece of his mind.
But when things heat up, they just may give each other a piece of their hearts.
November 2017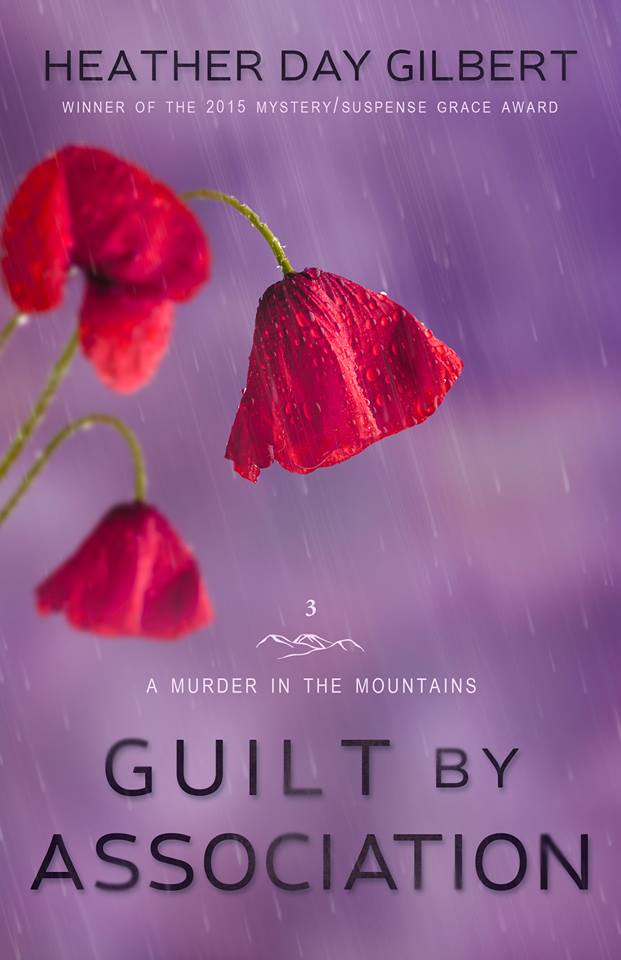 Guilt by Association by Heather Day Gilbert
Book 3 in the Award-Winning Murder in the Mountains series
Tess Spencer hadn't planned on returning to her hometown, but when her ex-prisoner mom puts in a special request, Tess overcomes her hesitance to help her turn over a new leaf.
Pearletta Vee's drug-dealing past is resurrected when the body of an overdosed teen shows up—right next to her trailer. Tess decides to stick around and investigate, yet the evidence is stacked against Pearletta. Tess suspects a setup—but why?
Never one to back down from a challenge, Tess takes on a wayward teen, an abusive grandma, and more than one drug dealer in her quest for the truth. But it's going to take a miracle to keep her from becoming a casualty in her own personal war on drugs.
Plunging into the shadowy reality of the drug epidemic in West Virginia, Guilt by Association is the third book in the award-winning Murder in the Mountains mystery series.
December 2017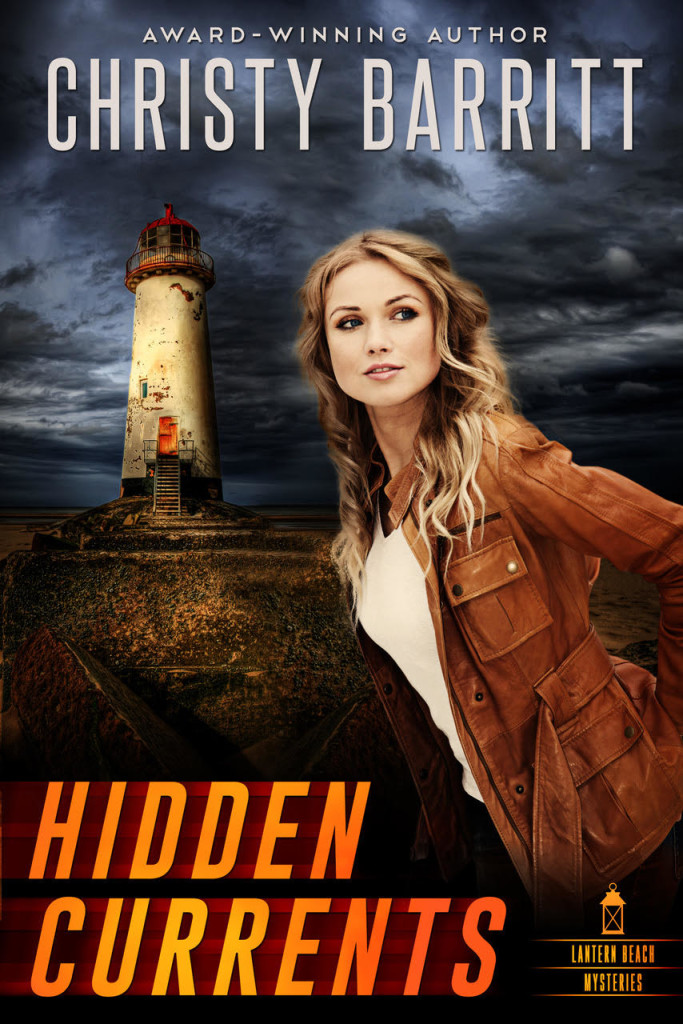 Hidden Currents by Christy Barritt
Lantern Beach Mysteries #1
A notorious gang puts a bounty on Detective Piper Livingston's head after she takes down their leader, leaving her no choice but to hide until she can testify and put the man away for good. But going all the way across the country to the secluded Lantern Beach, NC isn't as peaceful as she initially thinks. Piper finds it hard to put her investigative skills behind her, especially when a body washes ashore. When local law enforcement bungle the investigation, she can't help but step in. The problem is that Piper is supposed to be keeping a low profile. One wrong move and her enemies might not only find her, but end her.
Will her body be the next one washing ashore?
February 2018