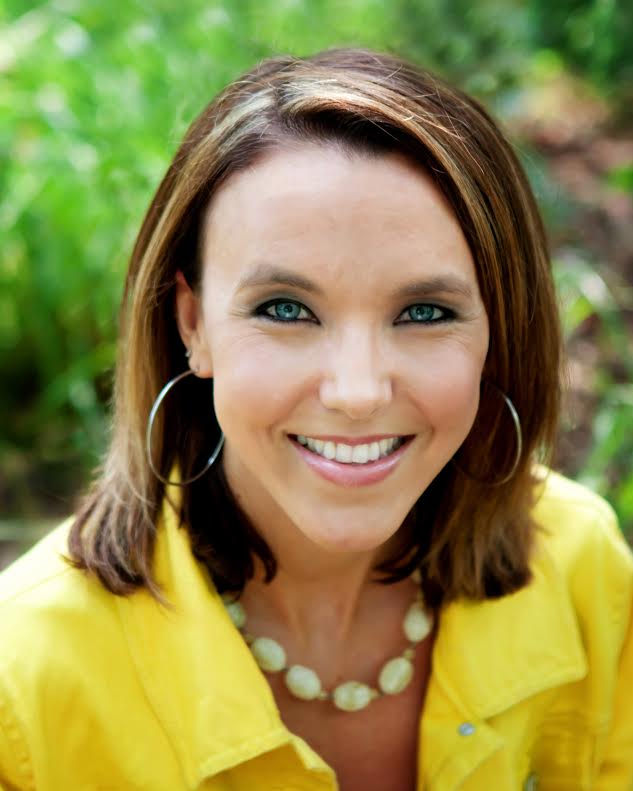 Discover more about
Julie Jarnagin
and her contemporary romance
Kiss the Cowboy
Redbud Press
********
The last book that made me laugh out loud was…Jessica R. Patch's novella, Just the Way You Are. Love her humor!
I'm completely immersed in their storytelling, whenever I read a book by…Becky Wade. Her books have the best heroes.
The first person who encouraged me to pursue my writing was…my dad. When I was in elementary school, he told me I should write a book about toys that come to life when no one is watching. I should have listened to him because I might have written Toy Story. Ha!
If I wasn't a writer, I would be…in marketing, which is my current day job. I've worked in marketing for a local homebuilder for the past ten years. I work with great people, and I'm always learning something new. We even did a build for Extreme Makeover Home Edition several years ago.
I write stories because…it keeps me sane. With a busy job and two young boys at home, things can get crazy. Writing forces me to carve out some quiet time for myself.
Kiss the Cook Cowboy

What if your competition for your dream job…was your dream man?

All Lucy Pickett needs to become executive chef in one of Dallas's finest restaurants is to pull off the high-profile wedding she's catering. So what if she's forced to share duties with Dylan Lawson, a modern-day chuck-wagon cook? So what if he's got rugged looks and cowboy charm? None of that is going to knock her off her game. Until she learns the restaurateur is considering Dylan for the position she wants. Game on–and it's a winner-take-all event!

Dylan Lawson finally has the opportunity he's been waiting for to prove he can do more than just be a ranch hand. The only thing standing in his way is the fiery chef fighting for the same position. Will the heated competition scorch any chance they have for love?
My latest novel can be described by these 5 adjectives…culinary, Texan, fun, romantic, and quirky (for my favorite character–Nana!)
My heroine is…a talented chef who is still trying to find her place in the world. My hero is a rugged cowboy whose specialities are cooking comfort food and charming the socks off of most people he meets.
My main character resembles….Katharine Mcphee. You can see more inspiration for the novel here: https://www.pinterest.com/juliejarnagin/kiss-the-cowboy-novel-inspiration/
My story's spiritual theme is…finding our identity in Christ. There are so many things that can affect how we see ourselves–past hurts, family, careers, relationships. It's when we find our identity in Christ that we can really live the life God meant for us.
The most recent movie or tv show I loved was…Fixer Upper. We're currently building a house, so I'm a little obsessed with HGTV. And Chip and Joanna Gaines are such a cute couple.
The story I'm currently working on is…Book 2 in my Taste of Texas series. This series has been so much fun to work on. All the stories revolve around good food, cowboys, and a Texas setting.
You may not know this about me, but I…crave sour stuff–sour candy, lemons, pickles. My one-year-old takes after me. You can hand him a slice of lime at a restaurant, and he'll sit happily in his highchair and chew on it.
If I could travel back in time, I'd go to…the 1980s and talk myself out of some questionable hairstyle choices. 😉
I get lost in the music when I listen to…the Pandora station I created for writing. I like artists like Mat Kearney, Mumford & Sons, Ryan Adams, Jack Johnson, The Civil Wars, and OneRepublic.
Thanks Julie!
Julie Jarnagin is a multi-published author of inspirational romance. She grew up in a small Oklahoma town where her family farmed and ranched. These days she lives in a not-so-big city with her amazing husband and two young sons who tolerate all her nerdy quirks. Julie earned a B.A. in Journalism / Professional Writing from the University of Oklahoma and is a member of American Christian Fiction Writers. www.JulieJarnagin.com
Relz Reviewz Extras
Grab Julie's FREE novella, The Art of Falling
Visit Julie's website and blog
Buy at Amazon: Kiss the Cowboy