If you, like me, are reading Ronie Kendig's epic serialisation you will have got your hands on the just released Part 3 – Hazardous Duty. Wow, what a ride! The action and danger never lets up as the fabulous characters motivations, heartaches, and fears come into play in big and surprising ways. You also know that one Francesca Solomon continues to be a thorn in Zulu's side, particularly her burning desire to see their leader, Col. Trace Weston brought down. So, what makes this woman tick? Check out the woman who is determined to reveal everything about Zulu and ensure Trace Weston is stripped of everything he holds dear. Be sure to read all the way down to discover what's happening in Hazardous Duty and to order the series – I mean, why wouldn't you?! It's brilliant!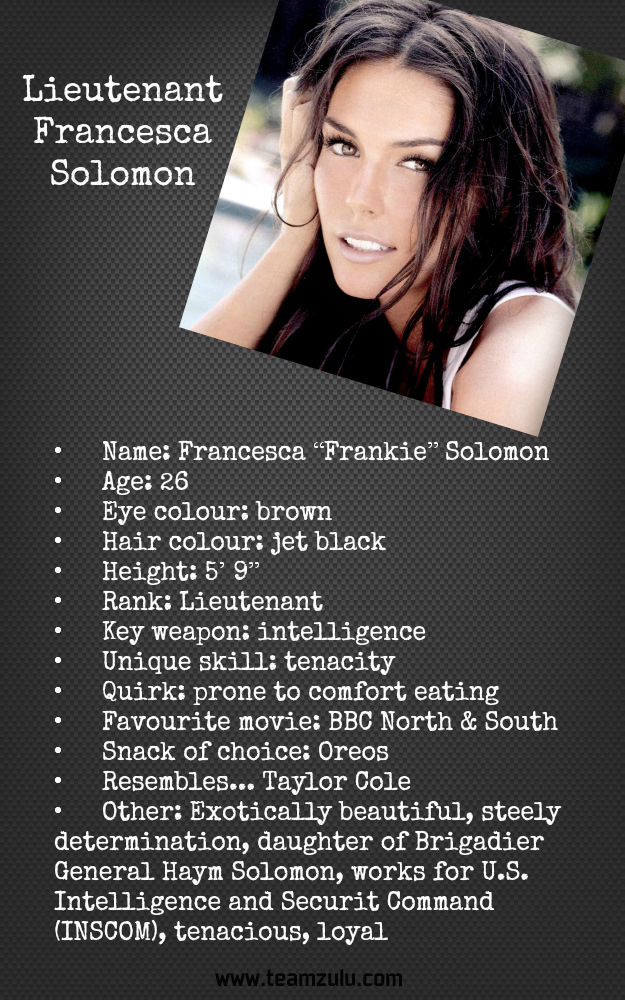 Hazardous Duty

The odds are stacked against them, but Zulu refuses to surrender. After all the hits they've taken, it'd be easy to quit. But Annie, Téya, and Nuala didn't train so intensely to be part of the first all-female special ops team to let their enemy win. Now that the fight's been incited so fiercely with Jessie, Candice, and Keeley, the rest of Zulu won't go down without a fight. They'll find answers, justice, and vindication for that tragic night they were set up in Misrata. Or die trying. Giving up isn't in the bones of Sam Caliguari either—not even after thugs snatch him from Manson. He won't be muzzled in his effort to get Annie out of trouble. Annie knows Sam will use every bit of his SEAL training to track her down, but she didn't expect the tangle of strong feelings she'd have for him and Trace. Téya never imagined the nightmare that would hit after crossing the deadly path of The Turk. What could he possibly want with her so specifically? And while Trace anticipates physical threats, he's also watching his back for the next political fallout, because Francesca Solomon is unyielding in her quest to bring him down. Will Zulu ever catch a break?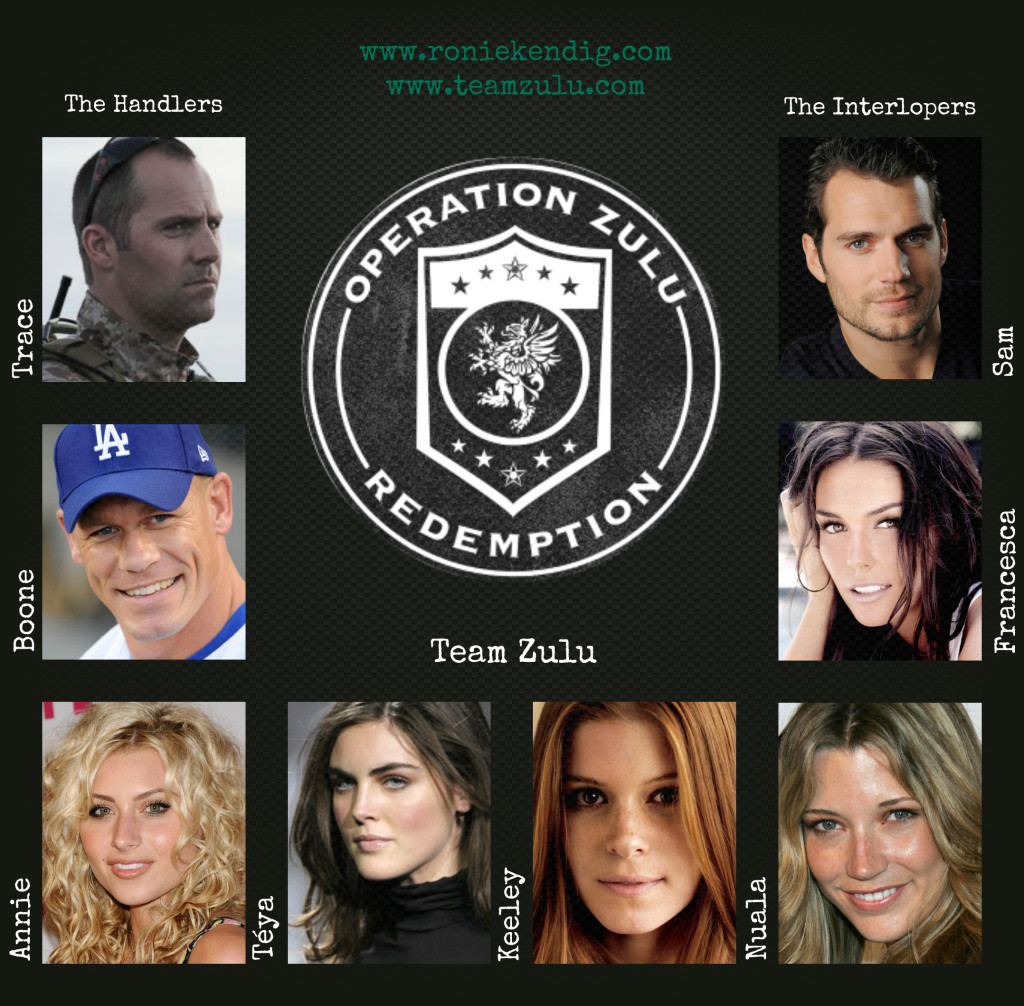 Don't miss your chance to get to know the members of Team Zulu and their handlers with bios, pics, and more.
Relz Reviewz Extras
All things Kendig @ Relz Reviewz
Join the TEAM ZULU community
Visit Ronie's website and blog
Download Operation Zulu Redemption: Overkill – The Beginning for FREE
Available now Operation Zulu Redemption: Collateral Damage – Part 1 
Available now  Operation Zulu Redemption: Out of Nowhere – Part 2 
Available now  Operation Zulu Redemption: Hazardous Duty – Part 3 
Pre-order Operation Zulu Redemption: Act of Treason – Part 4 – Part 4, August 8