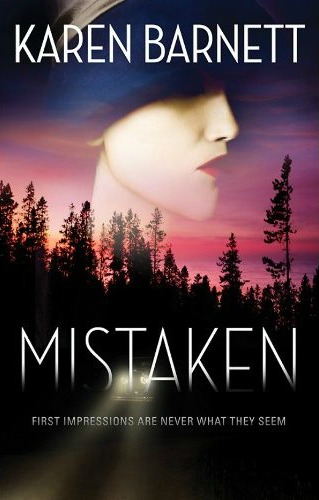 Synopsis:~
Since booze and prohibition have made criminals out of every man in her world, Laurie Burke resolves to find at least one honorable man to fill her life. Convinced that handsome newcomer Daniel Shepherd is connected with her brother's rum-running gang, Laurie quickly scratches his name off her list.
Daniel has mixed feelings about returning to the dirty mill town of his youth, but grudgingly agrees to manage his grandfather's drug store until a replacement can be found. The moment he meets Laurie on the windswept bluff overlooking the beach, he knows that if he can earn her love, he might have a reason to stay. But when Laurie pushes him away–for none other than Federal Agent Samuel Brown–Daniel wonders if Laurie really is the upstanding woman he thought her to be.
The Strait of Juan de Fuca, just off the beaches of Port Angeles, Washington, was treacherous water for reckless rum-runners—and the agents who tried to catch them. So when she realizes her brother is in danger, romance is the last thing on Laurie's mind. Yet the people she believes she can trust, may not be so honorable after all.
My take:~
Karen Barnett has penned an impressive debut novel, setting her story in a unique era and place, during the days of prohibition in Washington State. Laurie and Daniel are intriguing characters, devoted to their families and willing to pay the price for keeping secrets, even dancing along the tightrope of illegality. Without resorting to cliches or hiding from the realities of alcoholism and criminal activity, Karen tells a story of loyalty, pride, forgiveness, and love. I appreciated the way Karen allowed her characters to genuinely wrestle with moral dilemmas, to be torn between their desire to love and protect their family members and the potential damage to their reputation and spiritual conscience. With appealing protagonists and authentic villains, Mistaken provides a captivating and satisfying read which will appeal to romance and suspense readers alike. I look forward to more from this talented author.
With thanks to Abingdon for my review copy
Relz Reviewz Extras
Visit Karen's website
Buy Mistaken at Amazon or Koorong