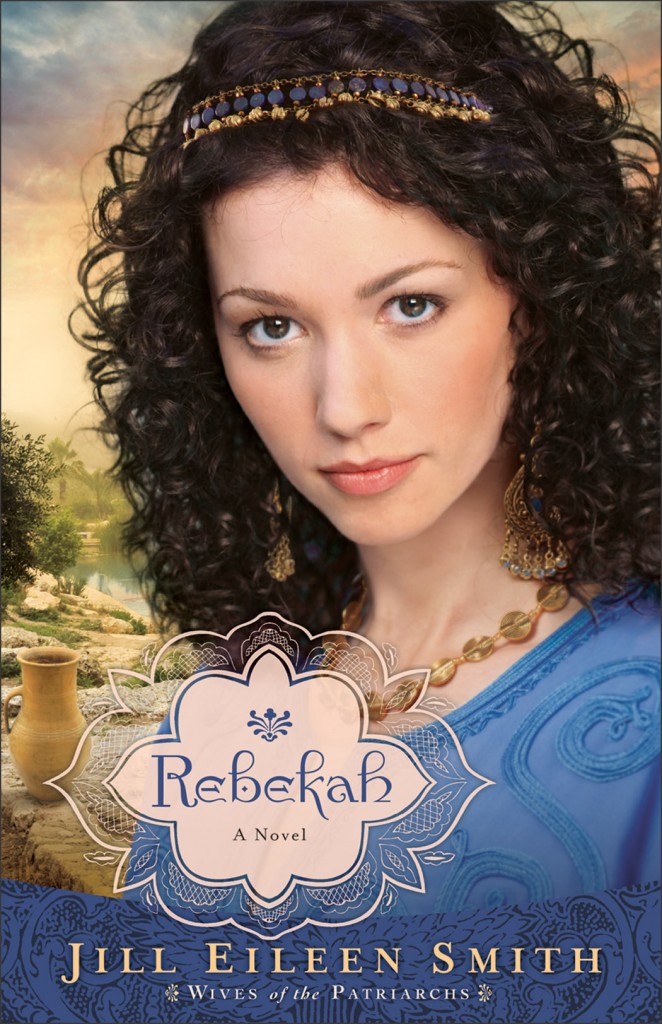 Synopsis:~
When her father dies and she is left in the care of her conniving brother Laban, Rebekah knows her life has changed forever. Her hope for the future is restored when she falls in love with her cousin Isaac, and their relationship starts strong. But marital bliss cannot last forever, and the birth of their twin sons marks the beginning of years of misunderstanding, disagreement, and betrayal. The rift between them grows wider and wider until it is surely too deep to be mended. And yet, with God all things are possible.
My take:~
Biblical fiction is not an easy genre to do well and yet Jill Eileen Smith handles it with a skill and sensitivity I greatly admire. Her portrayal of the love story between Isaac and Rebekah is both intriguing and engaging as she deftly brings the story to life in Rebekah, the second Wives of the Patriarchs series. With utmost respect for the Biblical account, Jill ponders the impact of Abraham's willingness to sacrifice Isaac upon the father and son relationship as well as the marriage of Sarah and Abraham. Often we read the Bible stories in isolation and forget that the men and women who experienced life in the Old Testament lived with the consequences of their decisions and God's invocations long after the small part of the story we read in the Bible. With attention to detail in every aspect of her writing, Jill makes this story sing with love, human frailty, and triumph. Rebekah is a powerful story that supports the Biblical account and proposes a reasoned and moving story of what could have been. Rebekah is Biblical storytelling at its finest and is well worth adding to your shelves.
Available February 2013 at your favorite bookseller from Revell, a division of Baker Publishing Group.
With thanks to Revell for my review copy
Relz Reviewz Extras
Reviews of Abigail and Bathsheba
Visit Jill's website/blog
Buy Rebekah at Amazon or Koorong