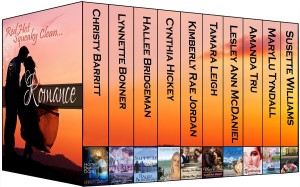 What would you say if you could pick up a Tamara Leigh full length medieval romance for just 99 cents? An absolute steal, right? How about I throw in MaryLu Tyndall's Christy Award nominated debut novel as well? But wait, there's more! Like eight (yes, 8!) additional contemporary and historical novels for the same price?
Too good to be true? Well, this time it isn't! Ten talented writers have put their books together to create the Red Hot Squeaky Clean Romance Collection: Ten Shades of Inspirational Romance and it is available NOW (Kindle, Kobo, B&N, iBooks) for only 99 cents!
I've had the pleasure of reading The Unveiling and The Redemption – both books are excellent – and while I haven't read Home Before Dark, I've enjoyed other books of Christy's. Seriously, snap this collection up – it will give you many hours of reading pleasure!
To celebrate, we are giving away a small prize package ~ the winner receives a copy of the collection, plus gets to nominate three friends who will also receive a copy of this fabulous collection! To enter, fill in the Rafflecopter form below!
And you could always lash out this minute and buy the collection now by clicking on this link: Red Hot Squeaky Clean ROMANCE collection (Boxed Set): Ten Shades of Inspirational Romance
And if you are still not convinced, here are all the details of each book included in this wonderful collection…enjoy!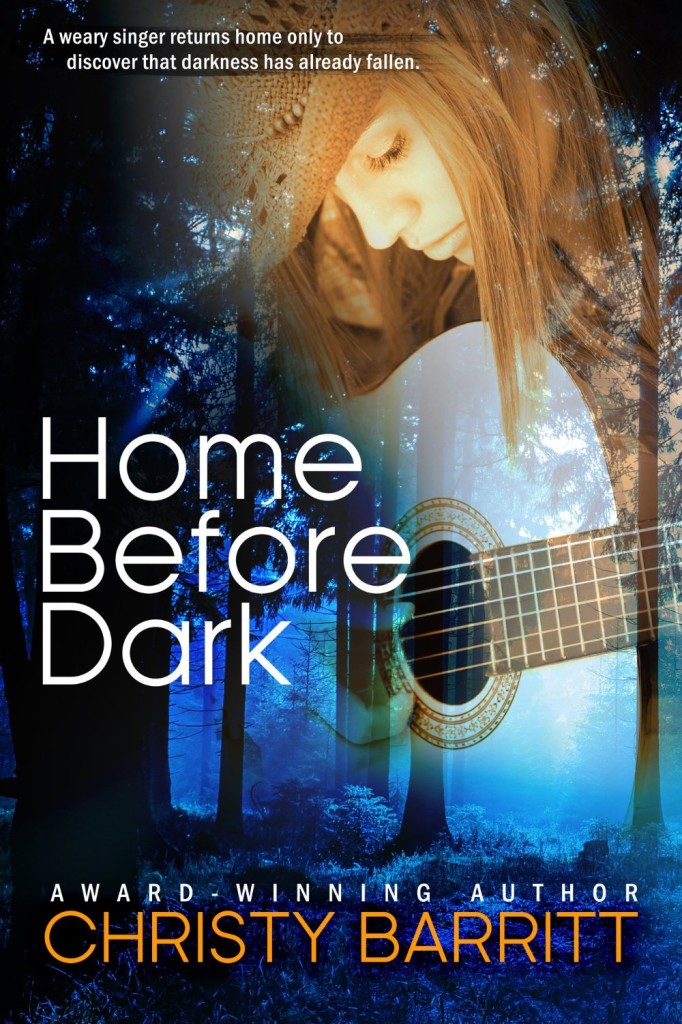 Home Before Dark by Christy Barritt
Nothing good ever happens after dark.
Those were the words country singer Daleigh McDermott's father always repeated.
Now her father is dead, and Daleigh fears she's returned home too late to make things right. As she's about to flee back to Nashville, she finds a hidden journal belonging to her father. His words hint that his death was no accident.
Small town mechanic Ryan Shields is the only one who seems to believe that Daleigh may be on to something. Her father trusted the man, but Daleigh's instant attraction to Ryan scares her. She knows her life and career, however dwindling it might be, are back in Nashville and that her time in the sleepy North Carolina town is only temporary.
As Daleigh and Ryan work to unravel the mystery, it becomes obvious that someone wants them dead. They must rely on each other—and on God—if they hope to make it home before the darkness swallows them whole.
Home Before Dark offers a blend of Nicholas Sparks meets Mary Higgins Clark, a mix of charming small town life in North Carolina tangled in a gripping suspense.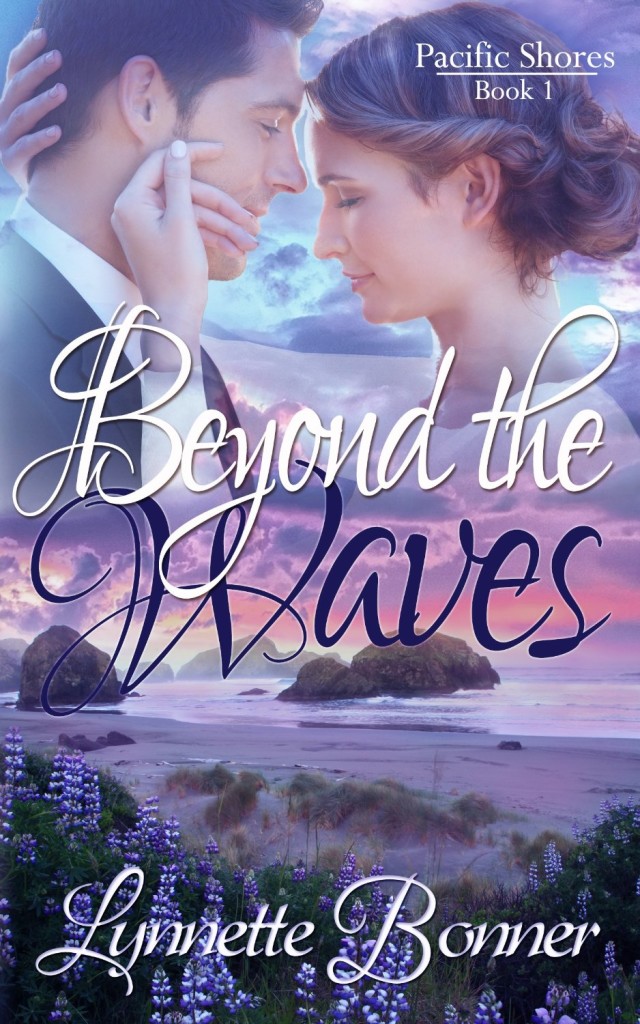 Beyond the Waves by Lynnette Bonner
Book 1 ~ Pacific Shores Series
Can a Love Shattered by the Sands of Time…Rise Beyond the Waves?
Taysia Green nearly chokes on her water when Officer Kylen Sumner shows up in her office claiming he's back in town because he loves her. Since he's broken her heart more than once, and she recently started dating youth pastor Blaine Pittman, she wants absolutely nothing to do with Kylen. But he's been asked to stand in as the mediator between Taysia and wannabe model Sophia Clinesmith, who twisted her ankle in the parking lot of Taysia's business and is threatening a lawsuit.
If she didn't need him to help save her gym, Taysia would tell Kylen to take a long midnight walk on a short cliffside trail.
She's perfectly happy with her life just the way it is.
So why is it that just the sight of Kylen Sumner sets her traitorous heart to dancing faster than it did the time Blaine kissed her?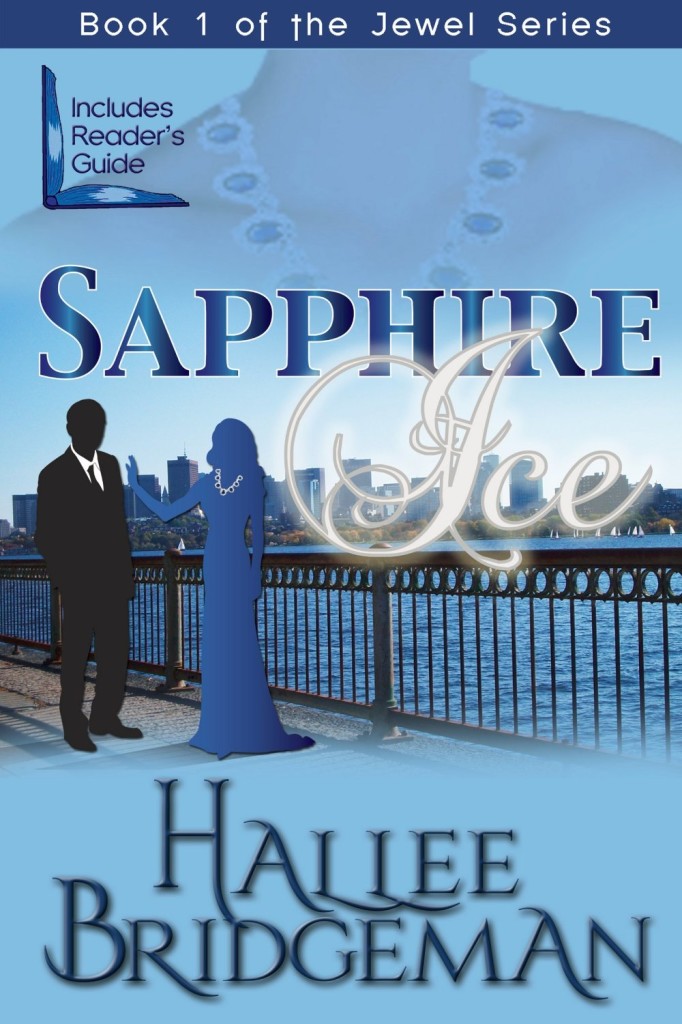 Sapphire Ice by Hallee Bridgeman
Book 1 ~ Jewel Series
To Robin Bartlett, men were nothing more than violent users. After a hair-raising childhood, Robin and her two younger half sisters battled simply to survive. Determined to give her sisters a very different life from that of their mother; to never have to rely on a man for anything, she worked two jobs and put them both through college, while accepting help from no one. Her heart had turned to ice and she had no use for men or God.
Antonio "Tony" Viscolli had grown up on the streets, homeless. At seventeen, he entered a downtown church with the intent of casing it, but found himself on his knees at the alter. After being fostered by the youth minister, Tony followed God's leading and eventually became a very successful and powerful businessman. In a fallen world, he was a gem.
When Tony bought the restaurant where Robin bartended, she immediately resented his intrusion into her well ordered, but exhausting, life. She suspected his offering her special attention and constant kindness was merely his way of expecting something from her in return, something she wasn't willing to give.
Tony knew God had led him to Robin. Would she ever allow herself to trust him? Could she ever allow herself to trust God? Or would the winter of their tragic youth rise from the shadows of the past and freeze any chance at happiness?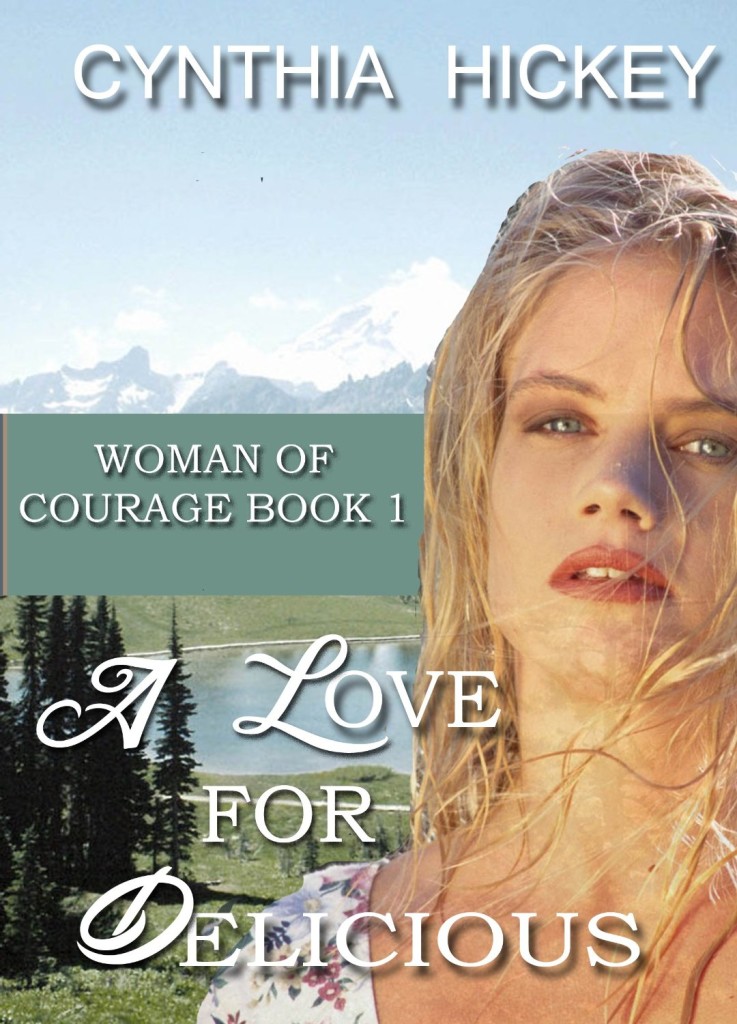 A Love for Delicious by Cynthia Hickey
Book 1 ~ Woman of Courage series
Married less than a week, Delicious (Delly) Williams, watches her new husband die, leaving her to raise his five children under the age of thirteen. He also left her a deed to property in Oregon. His dying wish; for Delly to get the deed and the children to his brother in order for them to be protected.
Zeke Williams wants to marry Delly in order to keep her safe. Another marriage is the last thing Delly wants.
Can these two come together and forge a love and a new life in an untamed land?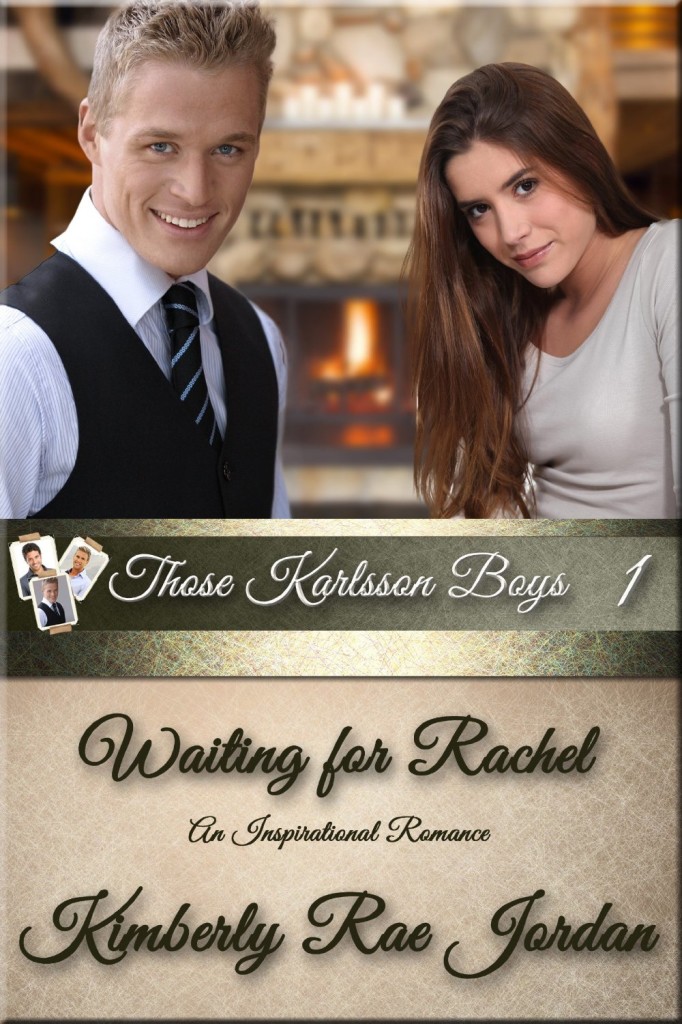 Waiting for Rachel by Kimberly Rae Jordan
Book 1 ~ Those Karlsson Boys
Damian Karlsson, the oldest of Those Karlsson Boys, has decided it's time to settle down and start a family. Rachel Perkins has captured his attention, but she won't even give him a chance to romance her. It seems to Damian she feels something for him, but still she resists. Damian is determined to find out why.
Though she is attracted to Damian and even finds his pursuit of her flattering, Rachel is equally determined to keep her secrets close to her heart. Betrayed in the past by men she's loved, she isn't prepared to take that risk again. But when her secrets are  forced out in the open, will Rachel discover that forgiveness and trust are worth the risk when it leads to love?
This inspirational story of faith and romance will warm and encourage your heart.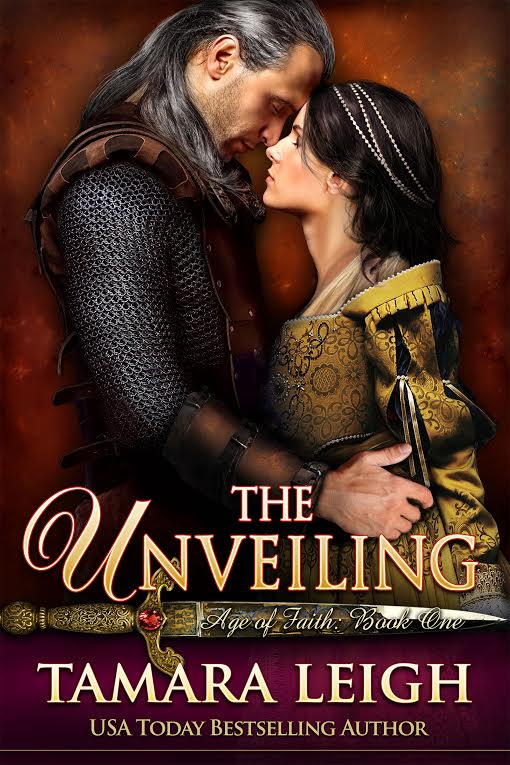 The Unveiling by Tamara Leigh
Book 1 ~ Age of Faith series
12th century England: Two men vie for the throne: King Stephen the usurper and young Duke Henry the rightful heir. Amid civil and private wars, alliances are forged, loyalties are betrayed, families are divided, and marriages are made.
For four years, Lady Annyn Bretanne has trained at arms with one end in mind—to avenge her brother's murder as God has not deemed it worthy to do. Disguised as a squire, she sets off to exact revenge on a man known only by his surname, Wulfrith. But when she holds his fate in her hands, her will wavers and her heart whispers that her enemy may not be an enemy after all.
Baron Wulfrith, renowned trainer of knights, allows no women within his walls for the distraction they breed. What he never expects is that the impetuous young man sent to train under him is a woman who seeks his death—nor that her unveiling will test his faith and distract the warrior from his purpose.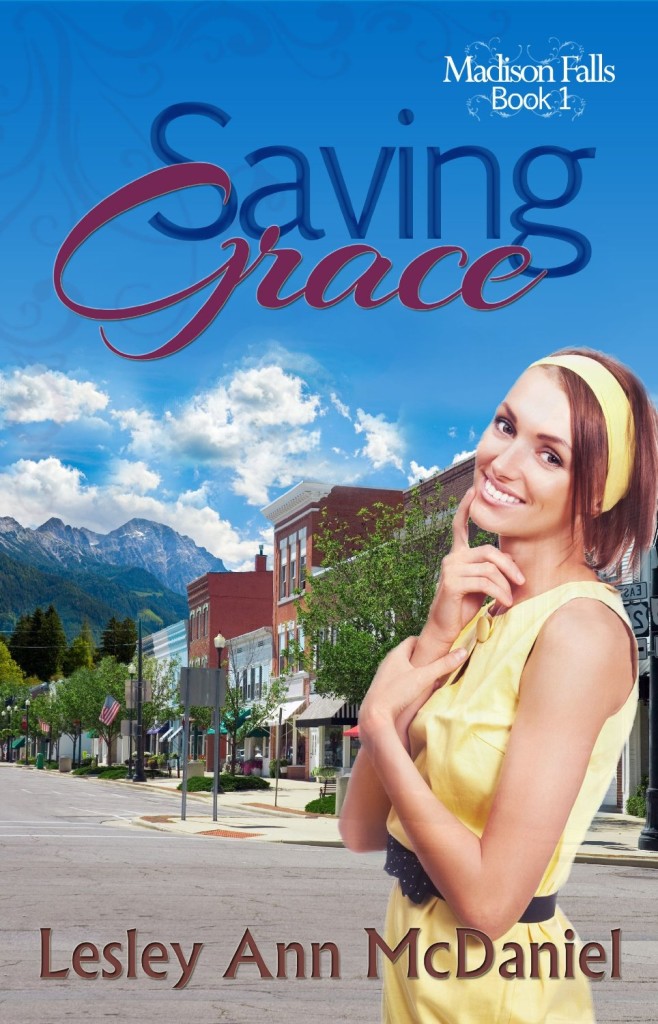 Saving Grace by Lesley Ann McDaniel 
Book 1 ~ Madison Falls
What happens when a New York City opera singer flees to a small town in Montana to escape a stalker? Tracy Fontaine is about to find out.
When an obsessive fan forces Tracy to change her name to Grace Addison and go into hiding, the last thing she wants is to get to know the locals. Now, not one but two men have worked their way into her daily routine, much to the chagrin of jealous local girl Sophia, who insists on prying into Grace's past and stirring up deadly trouble.
Will Grace find love in Madison Falls…or will her stalker find her?
Madison Falls. Home of faith, love, peach pie…and a dollop of danger.
Yesterday by Amanda Tru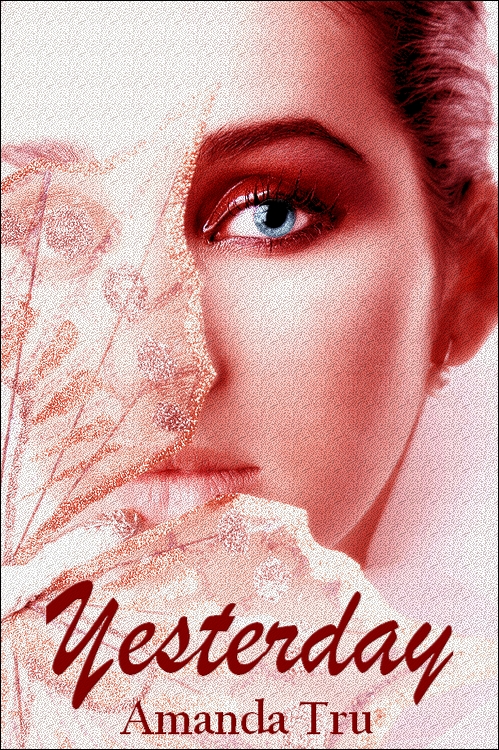 Book 1 ~ Yesterday series
Her yesterday was five years ago. What will her tomorrow bring?
When Hannah Kraeger saves a family injured in a car accident, she has no idea she has changed events in the past. Waking the next morning, Hannah discovers her yesterday was really five years ago.
Each trip Hannah takes through time changes the timeline and her own life. With help from Dr. Seth McAllister, Hannah must unravel the mystery of why she time travels and who she actually is before the strange ability costs her future, the man she loves, and even her life.
Yesterday is a thrilling Christian Romantic Suspense filled with unexpected twists, mystery, and romance.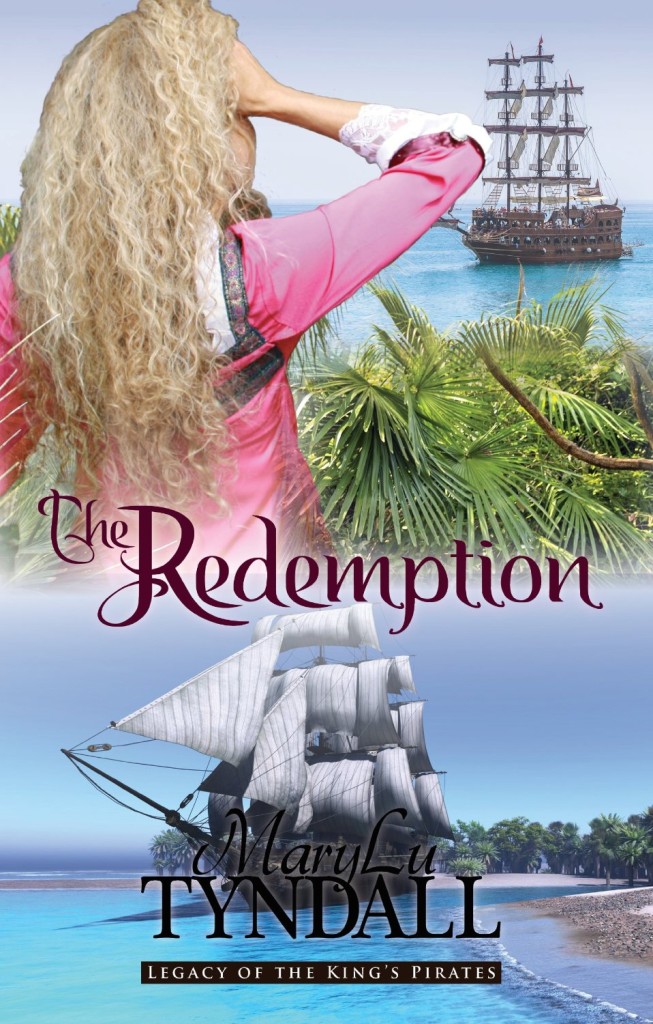 The Redemption by MaryLu Tyndall 
Book 1 ~ Legacy of the King's Pirates series
The Redemption is a rousing pirate adventure filled with sea battles, chases, arrests, and betrayal. Tyndall expertly interweaves history with fiction to create a spellbinding tale any lover of pirate romance will enjoy. Cindy Vallar – Editor Pirates and Privateers
Charlisse Bristol sets off on a voyage in search of a father she never knew, only to become shipwrecked on an island. She longs for a father's love to fill the emptiness in her soul from an abusive childhood, but resigns herself to a lonely death of starvation. Her salvation comes in the form of a band of pirates and their fierce, enigmatic leader, Captain Merrick.
The last thing Merrick expected to find in the middle of the Caribbean was a beautiful maiden. Now he is burdened with the task of not only protecting her from his crew, but from himself. A recent convert to Christianity, Merrick is haunted by a sordid past while he struggles to become a better man and accepts a mission from God to hunt down the most vicious pirates on the Caribbean.
Charlisse can make no sense of Captain Merrick. A pirate who prays and drinks rum? Breaking her vow to never trust any man, she finds herself falling for the pirate/priest, who more than once risks his life to save her. When she confides in him her quest to find her father, Merrick agrees to help. What he doesn't realize is Charlisse's father is the ruthless Edward the Terror, the one man Merrick has vowed to hunt down and kill.
Evil forces are at work against Charlisse and Merrick: enemies, battles, imprisonment, jealousy, and betrayal, all threaten to destroy not only their new found romance but their very lives. It will take a miracle—or several—for either of them to survive.
Falling in Love by Susette Williams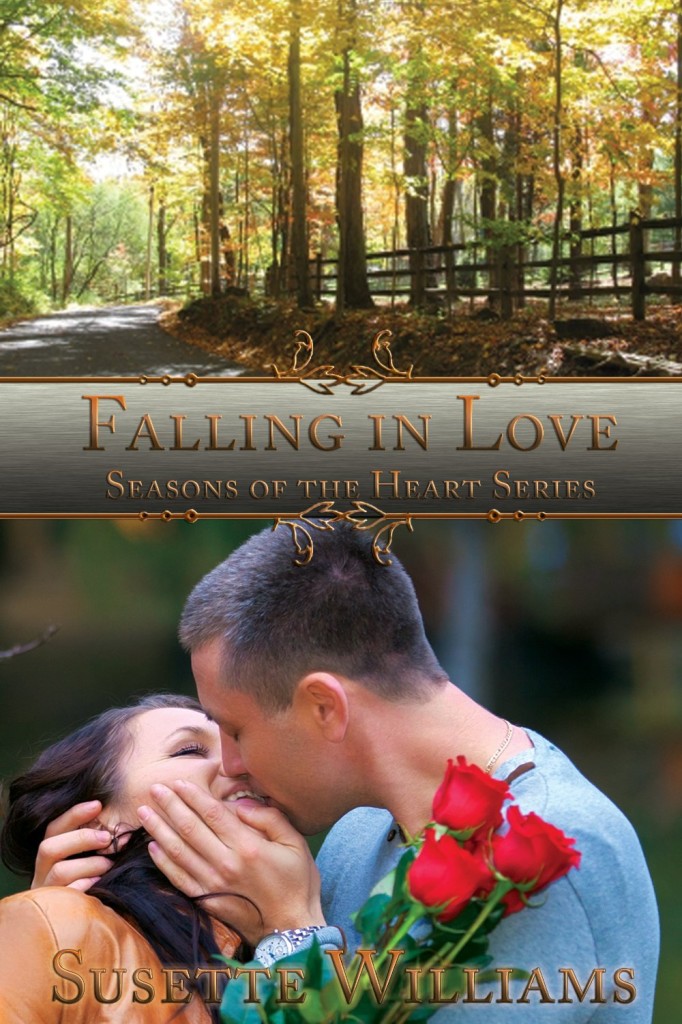 Book 1 ~ Seasons of the Heart novella series
Katie Morgan has her future planned. It doesn't include becoming serious about anyone before she achieves her goals, not even her handsome boss. Just because she does not have time to date, doesn't mean her boss shouldn't. Her new mission…to make her boss happy, whether or not he wants to be.
Wade McAlester fell in love with Katie the first day she walked into his clinic looking for a job. He hired her, content to settle for friendship until she lives out her dream of becoming a vet. Against his better judgment, Wade allows her to fix him up with a couple of her friends. The dates are disastrous. He can't believe the kind of women Katie seems to think he'd enjoy spending his life with. However, when Wade's old colleague, Dr. Laura Redmond shows up, Katie is rethinking how happy she wants her boss to be, and with whom. Definitely not the gorgeous doctor.