It's my pleasur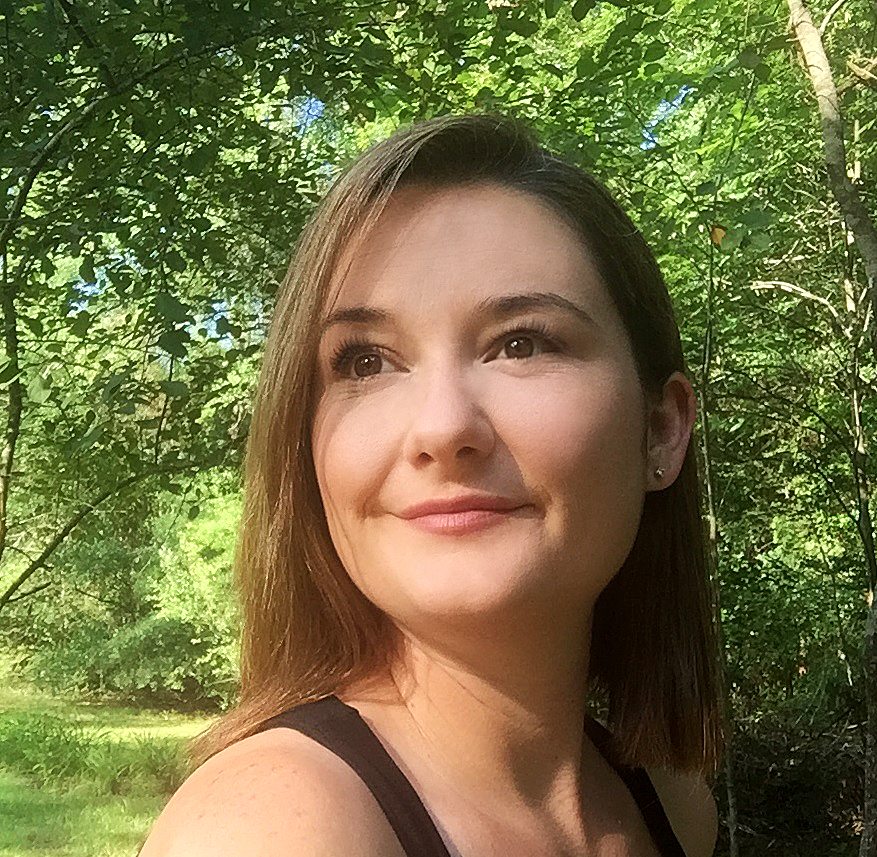 e to introduce you to multi-published author, Stephenia H. McGee, and her latest Civil War era novel, In His Eyes. Learn about her family night, her love of Tamara Leigh's stories, and how she chose the name Westley for her latest hero.
Be sure to enter the giveaway of In His Eyes, via the Rafflecopter form below, thanks to Stephenia's generosity.
The Writer
Please describe yourself in three words (ask your best friend or family if you are struggling!)
Let's see…according to my husband, I am a logophile who wants to be an antiquarian and who has been known to be a tiny bit facetious. I'll admit I did "fancy" up his words a bit, but word nerd, old book collector, and sarcastically goofy wasn't as fun. We could also go with hooked on books. And now I've used way more than three words….
What's your favourite season, and why?
Fall. I live in Mississippi where winter is from December to March and summer is from April to November. We get about two weeks of fall each year—if we are lucky. Sometimes it's only a few days—where the humidity isn't stifling, the breeze cools, and the weather is perfect for reading on the screen porch.
What is the best part of your day?
Time with my family. We are very busy people with a lot going on, but every Friday night is family night where we watch movies, play games, and build memories.
What do you miss most about your childhood?
The part where I didn't have to do laundry, dishes, or pay bills! A few chores, and I was free to devour a sack full of library books.
Which TV talk show host would you like to be interviewed by? Why?
Jimmy Fallon because, well, how awesome would it be to go on The Tonight Show?
You are at a fruit market – what do you reach for first?
Today I am going to have to say peaches. My nine year old has wanted to be a chef since he was three, and the other night he made us a peach cobbler. It was amazing. Ordinarily, I might have said an apple or strawberries, but those fresh peaches were almost as good as seeing his face when he presented the treat to us.
What was the first Christian Fiction novel you read?
It was either Love Comes Softly by Janette oak or The Honorable Imposter (The House of Winslow Series) by Gilbert Morris when I was in the fourth or fifth grade.
What is one author and/or book you always recommend?
I really love Tamara Leigh. I look forward to all of her medieval and time travel books, and I am always recommending them.
What book character has stuck in your mind from a book you have read this year?
I'll have to go back to Tamara for that one. Elianor of Emberly from Baron of Godsmere really captured me. She went through so many unimaginably terrible things in her life, yet she was strong, courageous, and always trying to help others.
The Book
Her heart sought shelter. Her soul found home. 

Ella Whitaker rescues a newborn from the dying arms of a woman of ill repute and at long last she has someone to love. In need of a wet nurse, she arrives at Belmont Plantation just as Federal soldiers demand to speak to the owner. Thinking quickly, Ella masquerades as a Yankee officer's widow in order to have a roof over her head and a home for the child.

Major Westley Remington has dedicated his life to serving his country. The Civil War has divided his family, torn his thoughts of glory, and left him with a wound that may never heal. Westley returns home on medical furlough to settle his father's estate at Belmont Plantation, only to find his home is being run by a fiery and independent woman—one many believe to be his wife. Now he is faced with a conflict he's never been trained to fight, and one she has yet to conquer.
What was the working title?
It didn't actually have a working title. I prayed over what to write for several weeks, and the first thing that came to me was the title, which went hand-in-hand with the book's theme. It was In His Eyes before I typed the first line.
Describe your book in 5 adjectives.
Oh, this is a tough one. Would it be acceptable for me to snag some adjectives readers used it their reviews? These particular ones made my heart happy.
Breathtaking
Intriguing
Endearing
Dynamic
Captivating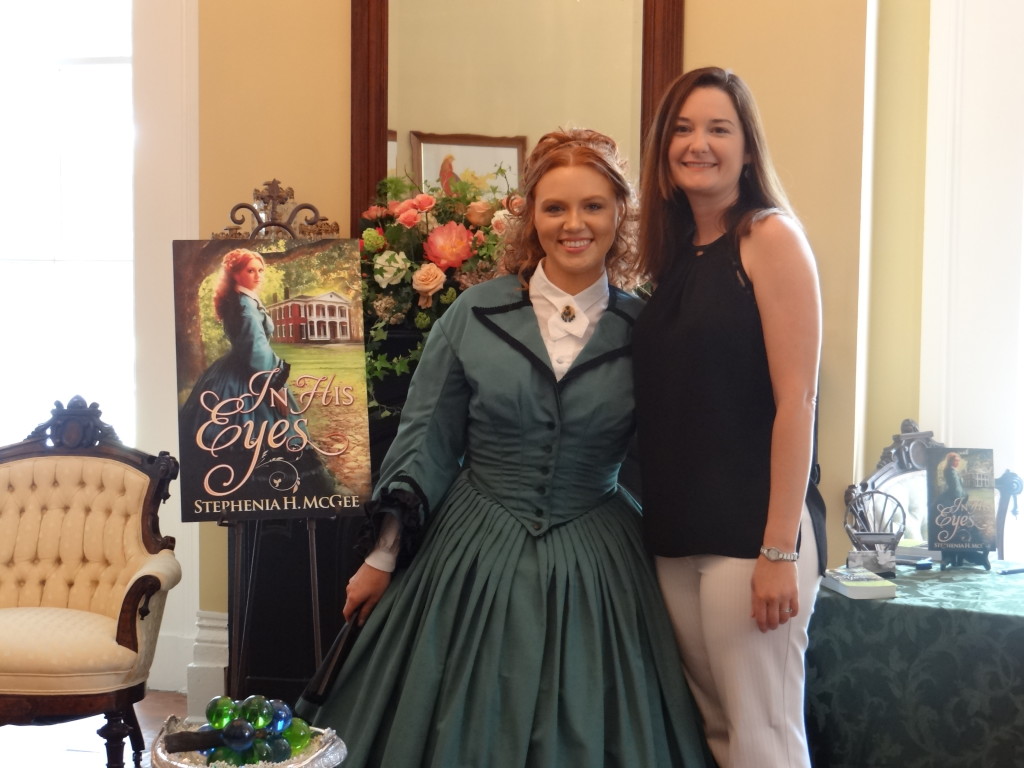 Stephenia with her cover model at the photo shoot
Which character took you by surprise?
Ella had a mind of her own from the beginning! She did everything her way and sometimes left me scrambling along behind her. She also had a way of taking me by the hand and leading me to participate in all the things God was teaching her throughout this journey. There were days I sat and stared at the page with tears running down my cheeks, but each surprise only made the adventure more exciting.
What was the latest you stayed up working on this story?
If it sneaking into my dreams counts, then all night! As far as writing goes, though, I am a morning writer. I do my best work early, and then in the afternoons I go back and flesh out what I wrote that morning. Unless a deadline is stalking me, I don't generally write past supper time. I save that part of the day for my loves.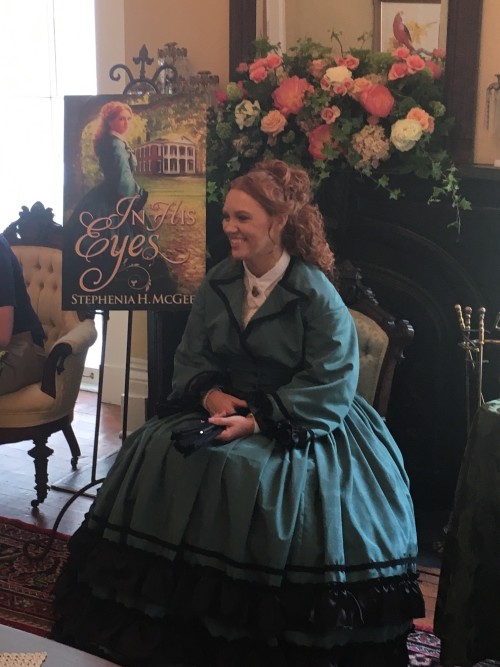 Which character's name was the hardest to choose? Why?
Westley. I couldn't decide which name I wanted, so I ended up creating a poll for my faithful Readers Team to help me choose!
What's something that didn't make it into the final copy?
Westley does something in the story that is a major sacrifice for him. Originally, he was supposed to endure a punishment for that decision (and he still does) but the scene itself didn't end up adding to the story, so I just had him allude to it rather than have it detract from the book's momentum.
Thanks Stephenia!
Award winning and bestselling author of a half-dozen Christian historical novels, Stephenia H. McGee writes stories of faith, hope, and healing set in the Deep South. After earning a degree in Animal and Dairy Sciences, she discovered her heart truly lies with the art of story. She put pen to page and never looked back. Stephenia makes her home in Mississippi where she sips sweet tea on the front porch with her husband and two little boys and dreams up tales of days gone by. Visit her at www.StepheniaMcGee.com for books, updates, and more.
Relz Reviewz Extras
Visit Stephenia's website and blog
Facebook || Twitter  || Pinterest
Buy at Amazon: In His Eyes