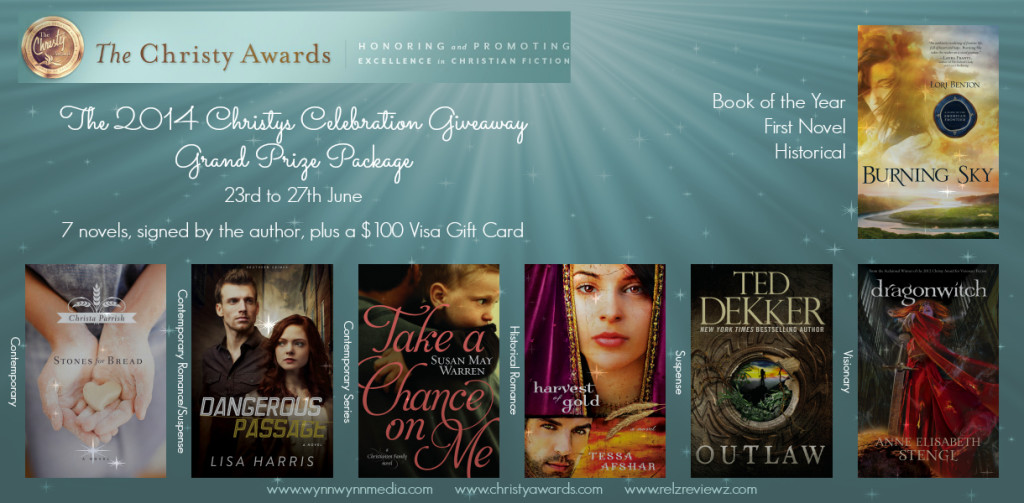 Finally the wait is over and the winners of the 2014 Christy Awards have been announced! You won't want to miss our Christys Celebration Giveaway Grand Prize Package, featuring all the winning books.
Entering the 2014 Christys Celebration Grand Prize Giveaway is easy!
All you will have to do is enter using the Rafflecopter form below. Within the form, follow the easy links to like the Christy Awards Facebook page and the authors' Facebook pages and you are in the drawing.
Wasn't  the Live Blog with Tyson Wynn and guest commentator, Robin Caroll fabulous? If you missed out on the fun, you can replay the Live Blog here.
Grand Prize Package 
The Grand Prize winner receives:
7 winning novels, each signed by the author
A $100 Visa Gift Card
Winner of three Christy Awards
Book of the Year
First Novel
Historical

Burning Sky: A Novel of the American Frontier by Lori Benton
Waterbrook Multnomah
Abducted by Mohawk Indians at fourteen and renamed Burning Sky, Willa Obenchain is driven to return to her family's New York frontier homestead after many years building a life with the People. At the boundary of her father's property, Willa discovers a wounded Scotsman lying in her path. Feeling obliged to nurse his injuries, she quickly finds – as does the Scotsman –  much has changed during her twelve-year absence—her childhood home is in disrepair, her missing parents are rumored to be Tories, and the young Richard Waring she once admired is now grown into a man twisted by the horrors of war and claiming ownership of the Obenchain land.
 
When her Mohawk brother arrives and questions her place in the white world, the cultural divide blurs Willa's vision. Can she follow Tames-His-Horse back to the People now that she is no longer Burning Sky? And what about Neil MacGregor, the kind and loyal botanist who does not fit into in her plan for a solitary life, yet is now helping her revive her farm? In the aftermath of the Revolutionary War, strong feelings against "savages" abound in the nearby village of Shiloh, leaving Willa's safety unsure.
 
Willa is a woman caught between two worlds. As tensions rise, challenging her shielded heart, the woman called Burning Sky must find a new courage–the courage to again risk embracing the blessings the Almighty wants to bestow. Is she brave enough to love again?
 Winner ~ Contemporary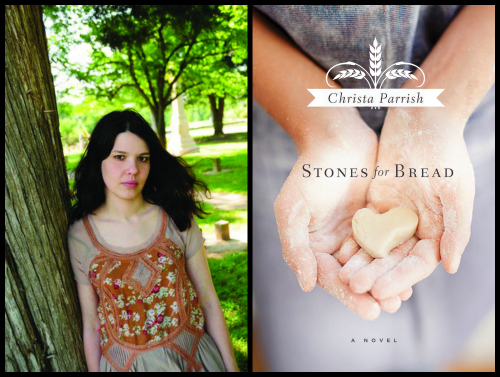 Stones for Bread by Christa Parrish
Thomas Nelson
A solitary artisan. A legacy of bread baking. And one secret that could collapse her entire identity.
Liesl McNamara's life can be described in one word: bread. From her earliest memory, her mother and grandmother passed down the mystery of baking and the importance of this deceptively simple food. And now, as the owner of Wild Rise bake house, Liesl spends every day up to her elbows in dough, nourishing and perfecting her craft.
But the simple life she has cultivated is becoming quite complicated. Her head baker brings his troubled grandson into the bakeshop as an apprentice. Her waitress submits Liesl's recipes to a popular cable cooking show. And the man who delivers her flour—a single father with strange culinary habits—seems determined to win Liesl's affection.
When Wild Rise is featured on television, her quiet existence appears a thing of the past. And then a phone call from a woman claiming to be her half-sister forces Liesl to confront long-hidden secrets in her family's past. With her precious heritage crumbling around her, the baker must make a choice: allow herself to be buried in detachment and remorse, or take a leap of faith into a new life.
Winner ~ Contemporary Romance/Suspense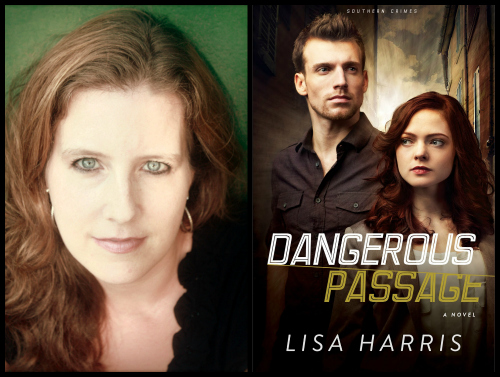 Dangerous Passage: A Novel (Southern Crimes) by Lisa Harris
Revell
When two Jane Does are killed on the outskirts of Atlanta, Georgia, detective and behavioral specialist Avery North discovers they share something in common–a tattoo of a magnolia on their shoulders. Suspecting a serial killer, Avery joins forces with medical examiner Jackson Bryant to solve the crimes and prevent another murder. But it doesn't take long for them to realize that there is much more to the case than meets the eye. As they venture deep into a sinister world of human trafficking, Avery and Jackson are taken to the very edge of their abilities–and their hearts.
Winner ~ Contemporary Series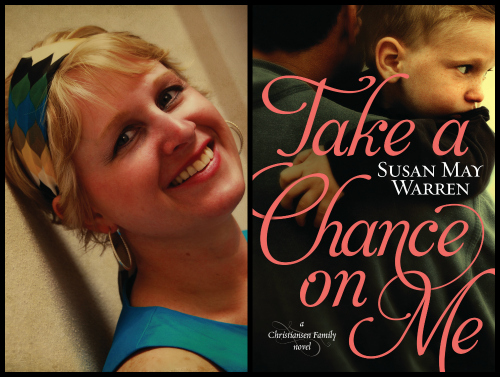 Take a Chance on Me (Christiansen Family Series) by Susan May Warren
Tyndale House
Darek Christiansen is almost a dream bachelor — oldest son in the large Christiansen clan, heir to their historic Evergreen Lake Resort, and doting father. But he's also wounded and angry since the tragic death of his wife, Felicity. No woman in Deep Haven dares come near.
New assistant county attorney Ivy Madison simply doesn't know any better when she bids on Darek at the charity auction. Nor does she know that when she crafted a plea bargain three years ago to keep Jensen Atwood out of jail and in Deep Haven fulfilling community service, she was releasing the man responsible for Felicity's death. All Ivy knows is that the Christiansens feel like the family she's always longed for. And once she gets past Darek's tough exterior, she finds a man she could spend the rest of her life with. Which scares her almost as much as Darek learning of her involvement in his wife's case.
Caught between new love and old grudges, Darek must decide if he can set aside the past for a future with Ivy—a future more and more at risk as an approaching wildfire threatens to wipe out the Christiansen resort and Deep Haven itself.
 Winner ~ Historical Romance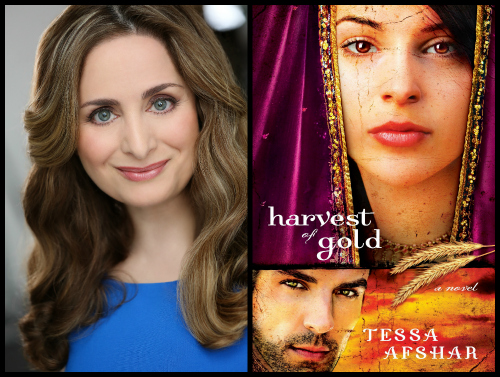 Harvest of Gold: (Book 2) by Tessa Afshar
River North
The scribe, Sarah, married Darius and at times she feels as if she has married the Persian aristocracy, too. There is another point she did not count on in her marriage – Sarah has grown to love her husband. She has wealth, property, honor, and power, but her husband's love still seems unattainable.
Although his mother was an Israelite, Darius remains skeptical that his Jewish wife is the right choice for him, particularly when she conspires with her cousin Nehemiah to rebuild the walls of Jerusalem. Ordered to assist in the effort, the couple begins a journey to the homeland of his mother's people. Will the road filled with danger, conflict, and surprising memories help Darius to see the hand of God at work in his life – and even in his marriage?
Winner ~ Suspense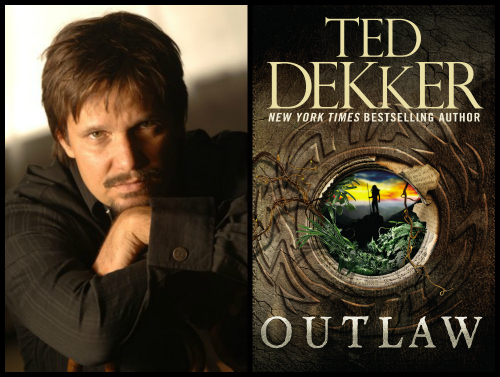 Outlaw by Ted Dekker
Center Street
Outlaw is the story of Julie Carter, set far from the comfortable home in Atlanta where she was raised. Taken into slavery among a stone-age civilization bound by ancient laws, her value rests solely in her ability to produce a son for one of the warring princes. Julie's infant son, Stephen, is presumed drowned at sea. But when Stephen is found alive, Julie can only keep him alive through a series of staggering choices. Eighteen years later, Stephen learns that his mother may still be alive and to find her becomes Outlaw.
Winner ~ Visionary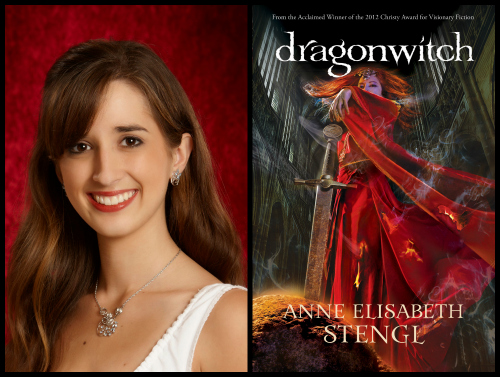 Dragonwitch (Tales of Goldstone Wood) by Anne Elisabeth Stengl
Bethany House
Lady Leta of Aiven has traveled far to meet Lord Alistair, the future king of the North Country— and her prospective husband. But all is not well at Gaheris Castle. Vicious night terrors plague Lord Alistair. Whispers rise from the family crypt. And the castle Chronicler possesses a secret so dangerous it could topple the country into civil war. 
Meanwhile, a dark power stirs in a kingdom far away. No one is safe once the search for Etanun's legendary sword and the one man who can wield it begins. For the Dragonwitch lives. And she has sworn vengeance on all who have wronged her.
The Christy Awards
A recap on this premier award…
The Christy Awards—named in honor of the novelist Catherine Marshall and her best-selling novel Christy–were inaugurated in 2000 to recognize novelists and novels of excellence in several genres of Christian fiction. Each year, publishers enter novels in several categories, and a panel of judges per category read and evaluate the novel against the Christy criteria of excellence. The top three novels in each category are named finalists, and the novelist whose novel has the highest score is awarded a Christy at an annual awards dinner.
This year marks the 15th Annual Christy Awards Ceremony, and was emceed by the now Christys Hall of Fame member, Davis Bunn, with industry expert Marcia Z. Nelson of Publishers Weekly as the keynote speaker.
A huge thanks to the Christy Awards and Wynn~Wynn Media  for their sponsorship and support of the 2014 Christys Celebration Giveaway!