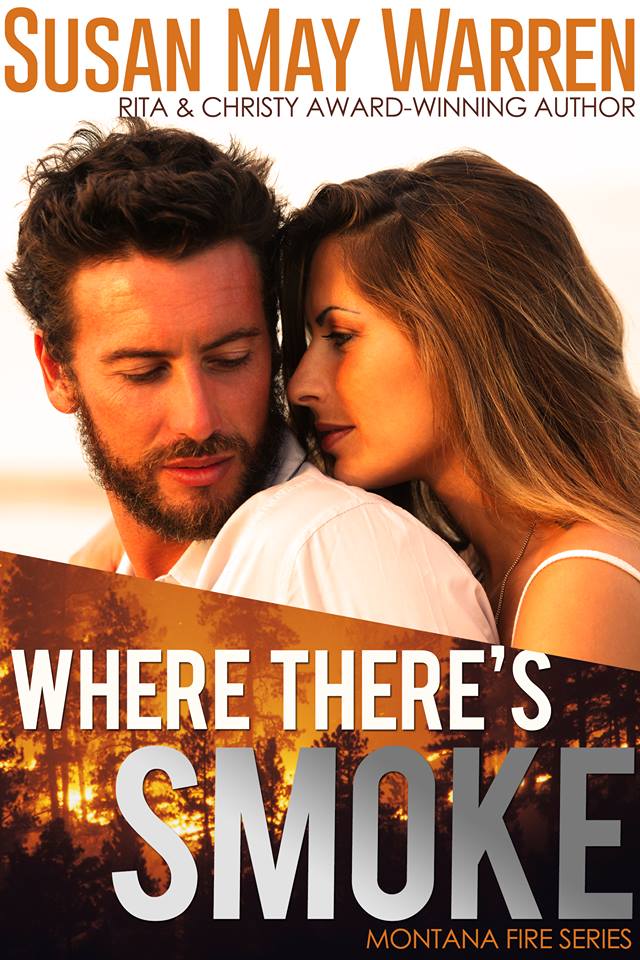 Synopsis:~
She's a smokejumper afraid of fire…
Kate Burns is a legendary smoke jumper, known for her courage and willingness to risk everything to get the job done. Only she has a secret, one she won't admit to anyone.
He can't forget the love they once shared…
Supervisor Jed Ransom commands the Jude County Smoke Jumpers with a reputation as a calm, level-headed leader. Kate is the only one who's ever gotten under his skin.
They must face the flames together…
A raging wildfire in the mountains of Montana brings Kate and Jed together to train up a new team of jumpers. Suddenly, they must face the past they've been running from and the secrets that keep them apart. When an arsonist goes after their team, Kate and Jed must face their deepest fears—and learn to rely on each other as they fight a blaze that could destroy them all.
In this first book of the Montana Fire: Summer of Fire trilogy, Kate and Jed are about to discover that where there's smoke, there just might be a chance to start again.
My take:~
It's not just the fires sizzling in Montana, let me assure you! Susan May Warren's latest romantic suspense, Where There's Smoke, is romance readers' catnip. From sparkling characterisation, red-hot attraction, and danger at every turn of the page, this story is a fabulous beginning to her Montana Fire trilogy, to be released in quick succession. While the HEA is assured, Susie doesn't spare her characters, and subsequently her readers, from a roller-coaster of emotions, heartache, revelation, and spiritual awakening. Jed and Kate are terrific characters, dedicated, fiercely independent, yet both walking wounded from old tragedies they are trying to ignore. With vivid descriptions of the smoke-jumping life, the intensity of a firestorm, and the community who live and breathe the ever present danger of a long, hot summer, this novel is a must read. Devoted fans will love the nods Susan gives to characters (and their offspring) from her past novels and will be clamouring for Connor and Liza's story, Playing with Fire. This is Susie May at her best – be sure you don't miss out!
With thanks to the author for my review copy.
Relz Reviewz Extras
All Things Susie May @ Relz Reviewz
Visit Susie's website and blog
Buy from Amazon: Where There's Smoke