Well, it's day two of celebrations here and my foray into vlogging. Your kind words have been so lovely – thank you. Today I'm chatting about my character spotlight features, how they began, and who inspired them. There is another wonderful giveaway at the bottom of the page, thanks to Tyndale House. Be sure to enter for your chance to win this 7 book bundle of exceptional reads. Each giveaway lasts a week, so winners will be announced then. I can talk on and on about books but if there is anything you would like me to chat about in my vlogs this week, pop it in a comment below.
Hope you are having a wonderful day, dear reader friends!
Rachel Hauck
10 years ago…
I was writing….
Diva Nashvegas now Nashville Sweetheart! Wow… time flies.
And here's my review from June, 2007!
My favourite thing to wear was…
As always, shorts and flip flops.
My most beloved book to read was…
Oh no! That's too hard. Anything chicklit.
I was dreaming about…
Writing more books!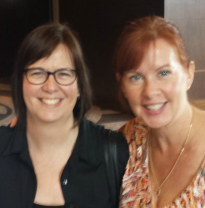 Rach & I – ACFW 2016
Now…
I am writing…
My 24th book, The Writing Desk
My favourite thing to wear is…
Same! Shorts and flip flops.
My most beloved book to read is…
Still not fair, but I'll say Beatriz Williams A Hundred Summers.
My new dream is…
To write more books.
As you look back over the past decade, how has God inspired/transformed/challenged you? 
He's proven to me over and over He's "got this." He loves me and is in control, having my best in mind. That my biggest blunder is not beyond Him. I don't have to be perfect because He already is!
What would you like to say to your readers?
From the bottom of my heart, thank you!!! I know there are so many good books to choose from, written by talented, talented authors. So picking one my stories to spend time with is a huge honor. Cyber hugs to all of you.
Rach – thanks so much for brainstorming with me on the character spotlights! You have been a wonderful encourager over the years and I've loved featuring you in some way on the blog…thirty-one times, in fact!
Here's the spotlight that started them all… Rachel's Elle Garvey from Love Starts with Elle!
Connect with Rachel
Website || Facebook || Twitter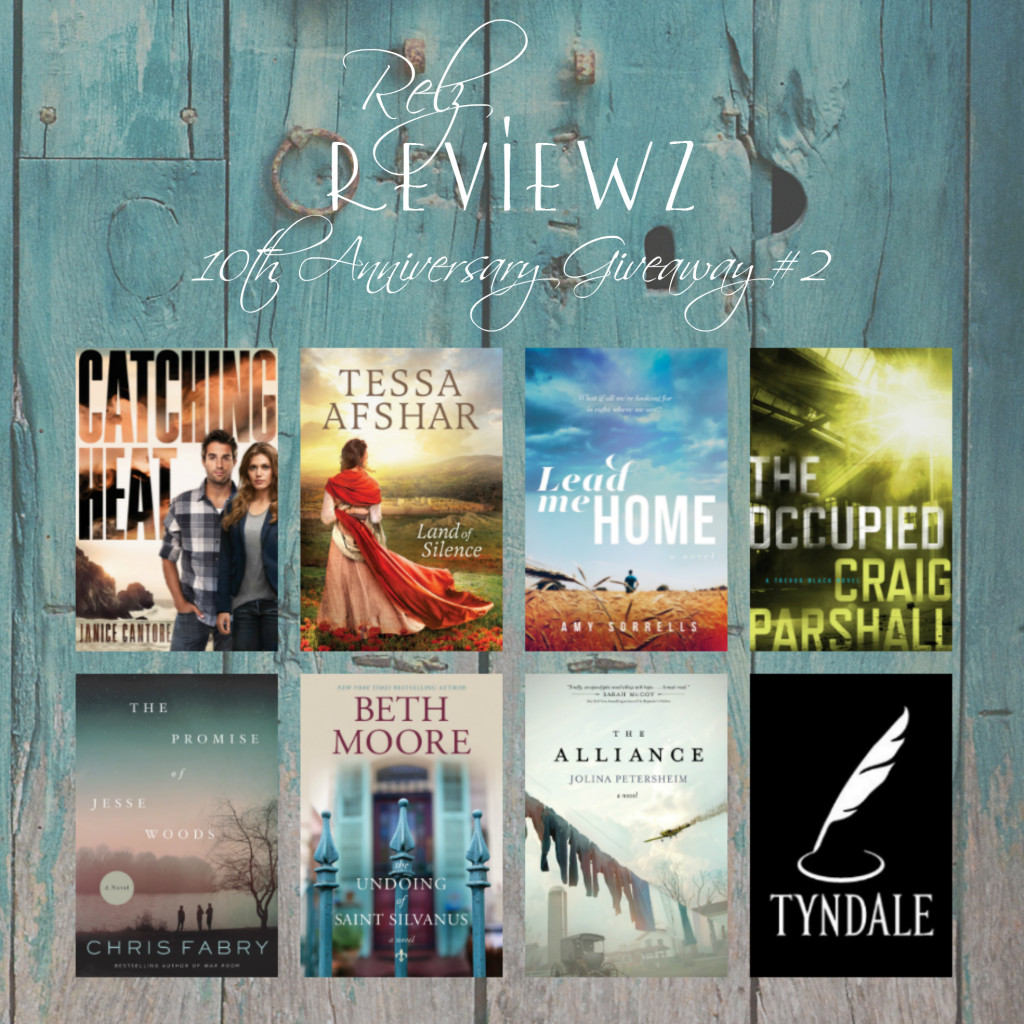 Giveaway #2 contains one copy of each of the following novels:
The Undoing of Saint Silvanus, Beth Moore
The Occupied, Craig Parshall
Catching Heat, Janice Cantore
Land of Silence, Tessa Afshar
Lead Me Home, Amy Sorrells
The Promise of Jesse Woods, Chris Fabry
The Alliance, Jolina Petersheim