On my last day celebrating a decade of blogging I'm thrilled to feature the talented Ronie Kendig and her stories – they are the best! I share my thoughts on her novels, her new series, the one and only Tox Russell, and why you should read her books. I'm also talking favourite genre and sharing some of my very early reads that inspired my love for it. Finally I issue some thank yous for the wonderful support I have received from authors, publishers, and my readers for my anniversary celebrations. Be sure to enter the new giveaways and the ones that are still open. 
My heartfelt thanks for your comments and congratulations – I have loved sharing this past week with you and can't wait for more to come!
Love and hugs, dear readers xo
Ronie Kendig
10 years ago…
I was writing… two stories: a space opera entitled Brand & Bound, and a romantic suspense, Midnight Zone, that I eventually gained representation with Steve Laube with.
My favourite thing to wear was… capris and sandals (I lived in TX then!)
My most beloved book to read was… probably a Ted Dekker novel, though I couldn't tell you now which one. LOL
I was dreaming about… getting an agent and being published.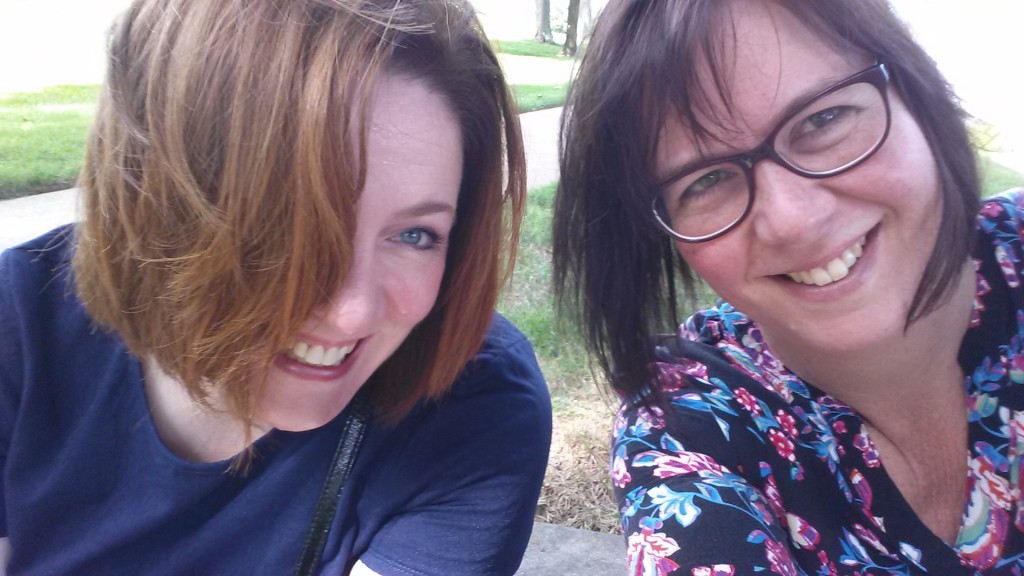 Love this girl ~ Nashville, 2016
Now…
I am writing… the final book in the Abiassa's Fire series, Fierian, as well as the final book in The Tox Files (ironic that I am actually being published in both now…).
My favourite thing to wear is… knee-high boots during the fall! (I live in Northern Virginia now).
My most beloved book to read is… anything by David Baldacci, Jim Rubart, or Tosca Lee.
My new dream is… to rediscover how to simply write for the joy of writing again.
As you look back over the past decade, how has God challenged you?
God has really challenged me to learn to look to Him for my identity and let Him determine "success." It's not an easy journey or challenge, but I'm learning (slowly).
What would you like to say to your readers?
That I absolutely would not be writing still if readers weren't still reading—and offering so much encouragement! THANK YOU!! And I'm excited for y'all to meet Tox Russell.

Buy at Amazon:
The Warrior's Seal (free) || Conspiracy of Silence (pre-order) || Dead Reckoning || Accelerant
Read my first review of a Ronie Kendig novel – Dead Reckoning
Connect with Ronie
Website || Facebook || Twitter || Instagram