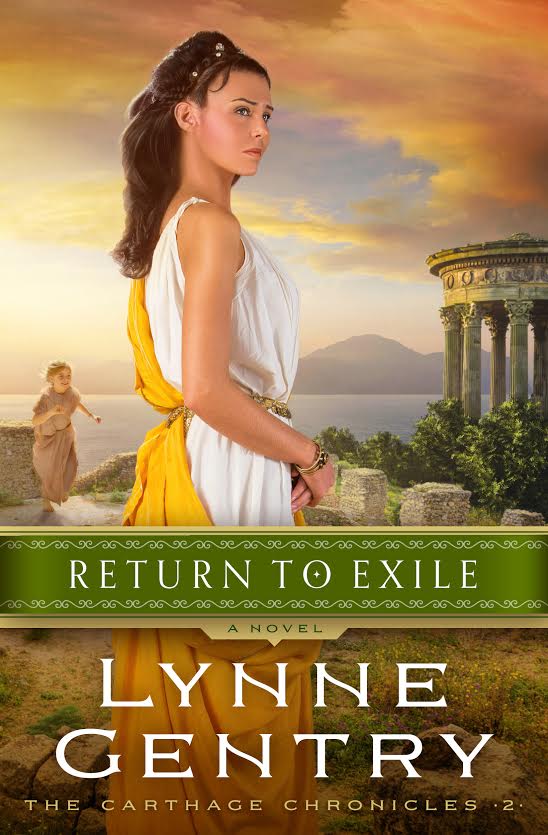 Meet a modern day doctor and a Carthage aristocrat in
Lynne Gentry's
time travel romance
Return to Exile
Howard
********
The Story
How far would you go to save the ones you love?
Six years ago, impossible circumstances forced Dr. Lisbeth Hastings to leave behind the love of her life, not just in another country, but in another time. Her work as a top-notch epidemiologist and parenting her little girl helps alleviate the pain, but at night when her exhausted head hits the pillow, images of her beloved Cyprian haunt her sleep.
Cyprian Thascius returns from political exile a broken man. He's lost his faith, the love of his life, and his purpose. He attempts to move on, to face the danger that is looming over Carthage, but when Cyprian's true love suddenly reappears, his heart becomes as imperiled as the fledgling church he seeks to save.
Have the years that kept Lisbeth and Cyprian apart created too wide a chasm to bridge? In the midst of a new epidemic and rising oppression, will their love be the most costly fatality?
Introducing Lisbeth & Cyprian
Brief physical description
Dr. Lisbeth Hastings:
Six years have passed since the stunning twenty-eight-year-old medical intern returned to the 21st century. She is now 34, but still a heart-stopper. Flawless ivory skin to hide her fear of losing control.
Sea green eyes swimming with turmoil. A mane of raven black hair she wishes were wings to carry her far from her broken heart.
Zooey Deschanel was the model I used on my character board, but actually Dr. Lisbeth Hastings very closely resembles the cover model my publisher and I chose, Kelsey Martin.
Cyprianus Thascius
When readers first meet Cyprian, his impeccably pressed white toga revealed a 34-year-0ld aristocrat who had the world on a silver platter. His noble nose was guarded by piercing, blue eyes and a quick smile. Every wavy blonde hair was always in perfect place. When we meet up with Cyprian again in Return to Exile though, we know his undeserved banishment to a forgotten beach on the fringe of the Roman frontier has taken a toll on him. He is thin. His skin is tanned and weathered. His eyes have been dulled by the strain of loss and his hair refuses to be controlled.
Resembles… Matthew McConaughey
Strengths and weaknesses
Lisbeth Hastings greatest strength is also her biggest weakness. She's first and foremost a perfectionist. Her unwillingness to make a mistake has served her well in her medical pursuits. However, this loner stubbornly believes if she works hard enough she can control not only her world, but her child's world. Protecting her child is her number one priority. Fortunately, Lisbeth is also extremely brave. Saving her
daughter will require the ultimate test of her character and force her to do the hardest thing of all … rely on others to fill in where she has failed.
On the surface Cyprianus Thascius is a charming, self-confident, well-educated extrovert. These characteristics serve him well in his social circles and the courtroom. But it is not until he is stripped of all of his props that he realizes his weakness has been that he has depended upon himself rather than God.
Quirk (if any)
Lisbeth is rarely parted from her mother's stethoscope. She wears it around her neck the way some women wear lockets with snippets of their child's hair inside.
Cyprian is a collector of rare manuscripts. His library is stocked with large portions of scripture that have cost him exorbitant sums.
Your inspiration for the character
My daughter is a doctor. I admire her willingness and determination to put in years of hard work. It was her fear of making a mistake though that might accidentally cost someone their life that really intrigued me. Who can live without making a mistake? I have tried to capture in this epic tale the human desire to strive to control life's outcomes.
Background to the story 
In 2008, I read a news story about a group of tourists who disappeared while exploring a remote cave in the southern quadrant of the Sahara. My imagination kicked in and I thought, "What if they dropped down a hole in the cave floor and went …???" I didn't know where to send them. So I let the story drop. Two years later, I was eavesdropping on a boring conversation about the origins of organized healthcare and that's when I heard the story about a third-century plague that nearly destroyed the Roman Empire. My research revealed it was a scruffy little band of persecuted Christians in Carthage who bravely joined hands and did what they could to stop the plague. Cyprianus Thascius, their wealthy leader, opened his home to the sick and created the first hospital. The combined actions of this man and his followers changed Rome's opinion of Christians. This change of heart allowed Constantine to legalize Christianity a few years later and change the world.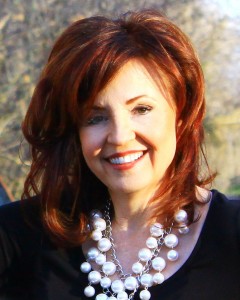 About the author
Lynne Gentry has written for numerous publications and is a professional acting coach, theater director and playwright with several full-length musicals and a Chicago children's theater curriculum to her credit.
Her love for writing stories was born while growing up on a Kansas dairy farm as she longed for adventure and dreamt of traveling to exotic places. She likes to write stories that launch modern women into ancient adventures, such as Healer of Carthage (2014), which was the first in The Carthage Chronicles series. Return to Exile is the second, and Valley of Decision is expected September 22, 2015.
Gentry is also an inspirational speaker and dramatic performer who loves spending time with her family and medical therapy dog.
To keep up with Lynne Gentry, visit www.lynnegentry.com, become a fan on Facebook (Author-Lynne-Gentry) or follow her on Twitter (@Lynne_Gentry) and Pinterest (lynnegentry7).
Relz Reviewz Extras
Review of Healer of Carthage
Visit Lynne's website and blog
Buy at Amazon: Return to Exile: A Novel (The Carthage Chronicles) or Koorong