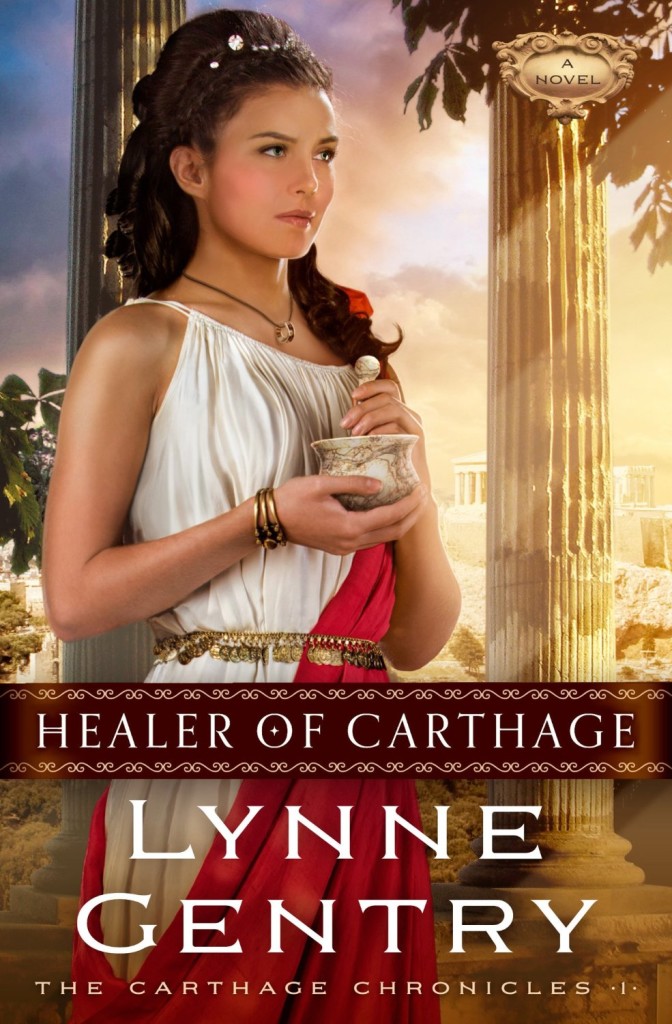 Synopsis:~
A twenty-first-century doctor. A third-century plague. A love out of time.
First-year resident Dr. Lisbeth Hastings is too busy to take her father's bizarre summons seriously. But when a tragic mistake puts her career in jeopardy, answering her father's call seems her only hope of redeeming the devastating failure that her life has become. 
While exploring the haunting cave at her father's archaeological dig, Lisbeth falls through a hidden hole, awakening to find herself the object of a slave auction and the ruins of Roman Carthage inexplicably restored to a thriving metropolis. Is it possible that she's traveled back in time, and, if so, how can she find her way back home? 
Cyprian Thascius believes God called him to rescue the mysterious woman from the slave trader's cell. What he doesn't understand is why saving the church of his newfound faith requires him to love a woman whose peculiar ways could get him killed. But who is he to question God? 
As their different worlds collide, it sparks an intense attraction that unites Lisbeth and Cyprian in a battle against a deadly epidemic. Even as they confront persecution, uncover buried secrets, and ignite the beginnings of a medical revolution, Roman wrath threatens to separate them forever. Can they find their way to each other through all these obstacles? Or are the eighteen hundred years between them too far of a leap?
My take:~
It's a real joy to see a Christian author trying something a little different and giving readers a unique experience. Lynne Gentry's fabulous time travel romance provides that and then some. Healer of Carthage immerses a modern day doctor, struggling with her value and abilities, in a mind spinning environment as she discovers herself in Ancient Rome. Lynne's tale is intriguing, fast paced, evocative, and romantic as she plunges readers into a unbelievable vortex that becomes, through her deft hand and imagination, a fascinating and absorbing read. Lisbeth's internal struggles and Cyprian's interest in his fledging faith reflect many of our contemporary day issues and make the characters very relatable. The characterisation is excellent, and while there are moments when Cyprian seems to take time travel a little too much in his stride, I loved every minute I spent in Carthage and am highly anticipating a return in the second instalment. Cleverly, Lynne provides a complete story in terms of character arc and Lisbeth and Cyprian's relationship, while providing a concluding hook that will have readers begging for more. Fans of Lisa T Bergren's River of Time series and Tracy Higley's exceptional novels of Ancient history, will be delighted with this story. Healer of Carthage is an excellent addition to any reader's library and one I highly recommend.
With thanks to Howard Books for my NetGalley review copy
Relz Reviewz Extras
Visit Lynne's website and blog
Discover Lynne's companion novella A Perfect Fit
Buy Healer of Carthage from Amazon or Koorong