Fun times ahead! I love these times of the year when it feels I spend more time stalking Amazon than sleeping
I'm delighted to share with you Bethany House's offerings for the months September to December. No one will ever accuse Bethany House of not having striking covers from the beautiful gowns, pops of colour, and author themed cover styling. That said…grizzle alert…I feel like I've seen most of these all before. Sigh. I'm desperate for Christian publishers to release covers that don't scream "Christian Fiction". I get that it is tough designing covers. There's a whole group of women out there who obviously want to just glance at a cover and know that it's a Tracie Peterson book or Mary Connealy book without looking for their name. Sigh. I'm not in that group of women, obviously.
So, which ones take my fancy? A girl in chainmail? Why, yes, with a title like Chivalrous you expect to see a knight in shining armour, not a girl – so love that! I think the expression on Angela's Bathsheba is excellent and she has the exotic look one expects of a beautiful Middle Eastern woman. While the cover design is not particularly unique on Kristi's and Tracie's, the dramatic colours on each are terrific. Call me picky but I do wish the feather was not covering Kristi's model's eye!
Those who know my particular preferences will know that Roseanna's uncluttered and delicate (your word, Dotti!) cover is a favourite, Nancy's thematic cover fits with the others in her series and there is male facial hair (shout out to my fabulous friend, Deborah!). While Delia's cover as a whole is been done so many times, I'm thrilled to see a cover model with graying hair as befits her age from the description of the story, and while some of you may shoot me down, the woman on Elizabeth detracts from the cover completely – I love everything else about it! I'm not a fan of lace borders but otherwise, I don't mind Julie's and I've said more than enough about Mary's covers in previous posts!
And while I have voiced my likes and dislikes, I want to say how much I admire Bethany's cover designers – it is clear they put in a tremendous amount of effort to appeal to the target audience of each book.
Over to you, dear friends – do share your thoughts!
********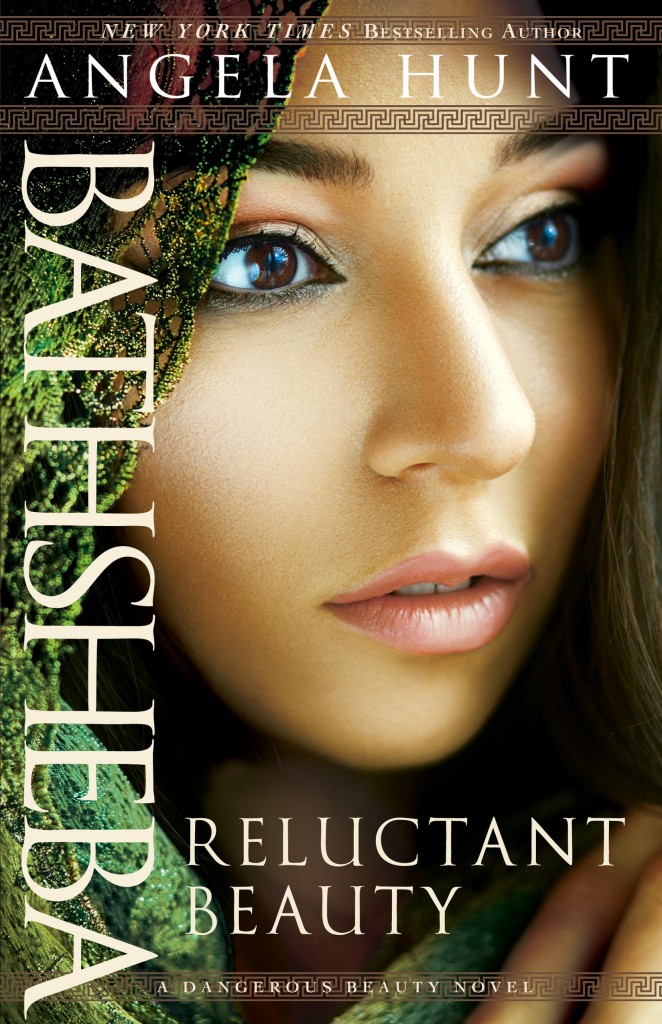 Bathsheba: Reluctant Beauty (A Dangerous Beauty Novel) by Angela Hunt
A Vivid and Moving Portrait of a Reluctant Queen
After sending his army to besiege another king's capital, King David forces himself on Bathsheba, a loyal soldier's wife. When her resulting pregnancy forces the king to murder her husband and add her to his harem, Bathsheba struggles to protect her son while dealing with the effects of a dark prophecy and deadly curse on the king's household.
Combining historical facts with detailed fiction, Angela Hunt paints a realistic portrait of the beautiful woman who struggled to survive the dire results of divine judgment on a king with a divided heart.
September, 2015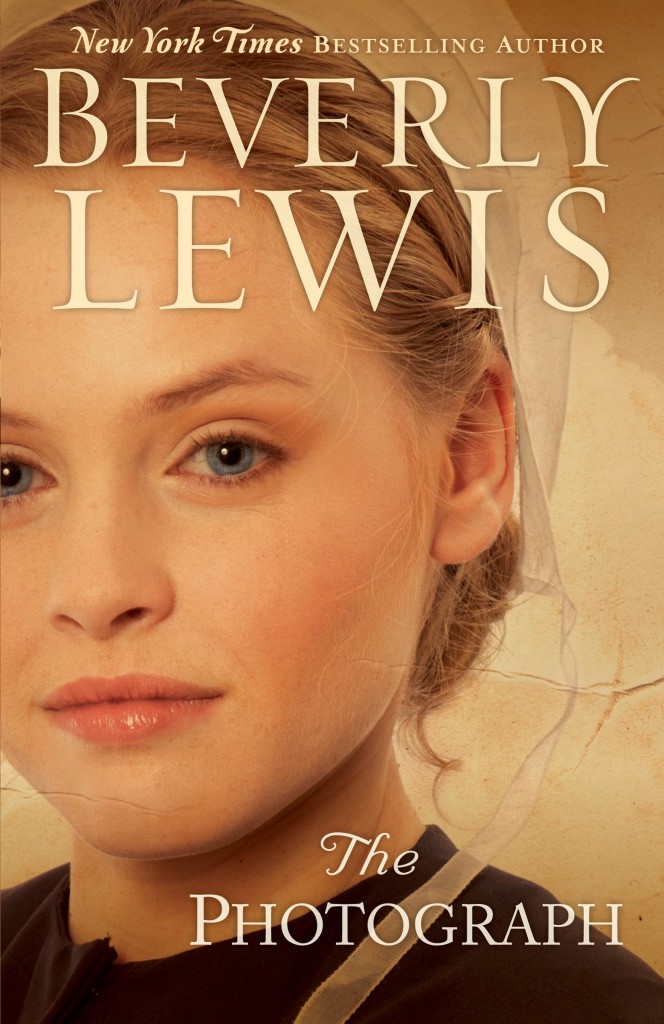 The Photograph by Beverly Lewis
Eva Esch and her sisters are in a predicament. With the passing of their widowed mother, Eva's older brother plans to move his growing family into the Eden Valley farmhouse where they all grew up, leaving little room for his three single sisters. Unless they marry within the year, the only apparent option is for two sisters to go to Indiana to live with an elderly great aunt. Eva hopes to be married, but she isn't sure she wants to give up her sweet shop for the life of a farmer's wife. And she can't see how her prospects would be any better in Indiana.
When younger sister Lily disappears in the night, leaving only a brief note, Eva fears she has been wooed away from the People by an outsider. And when Jed Stutzman, a young Amish buggy maker from Ohio, shows up at Eva's market stand in Lancaster with a photo of a Plain young woman, Eva's world begins to tilt. She feels powerfully drawn to the quietly charming stranger–but the woman in the forbidden photograph is no stranger at all…
September, 2015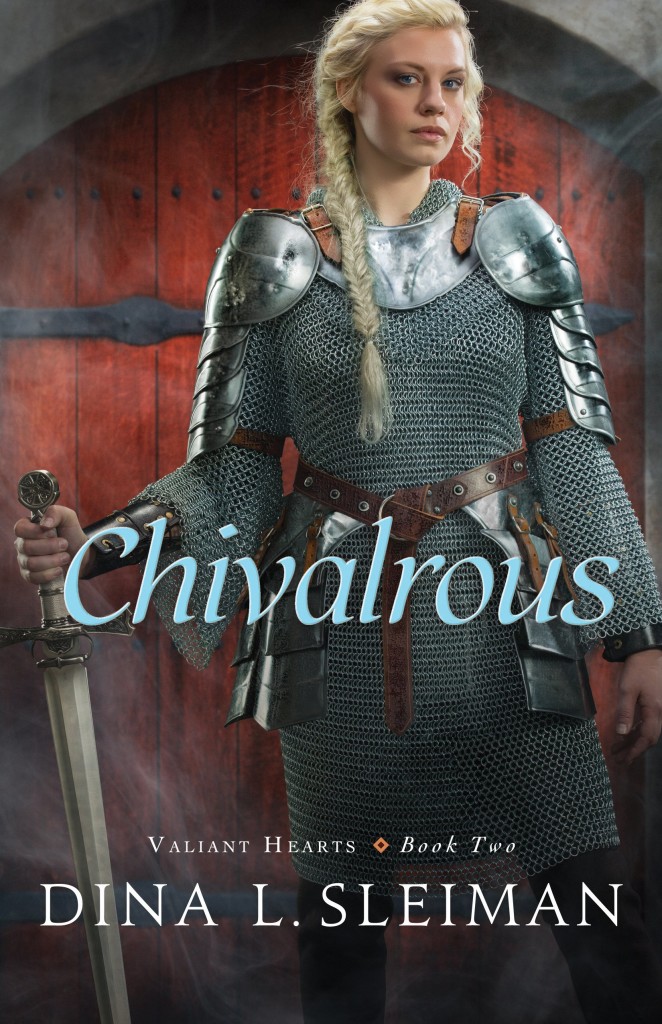 Chivalrous (Valiant Hearts) by Dina Sleiman
Strong and adventurous Gwendolyn Barnes longs to be a knight like her chivalrous brothers. However, that is not an option for her, not even in the Arthurian-inspired Eden where she dwells. Her parents view her only as a marriage pawn, and her domineering father is determined to see her wed to a brutish man who will break her spirit.
When handsome, good-hearted Allen of Ellsworth arrives in Edendale searching for his place in the world, Gwendolyn spies in him the sort of fellow she could imagine marrying. Yet fate seems determined to keep them apart. Tournaments, intrigue, and battles–along with twists and turns aplenty–await these two as they struggle to find love, identity, and their true destinies.
September, 2015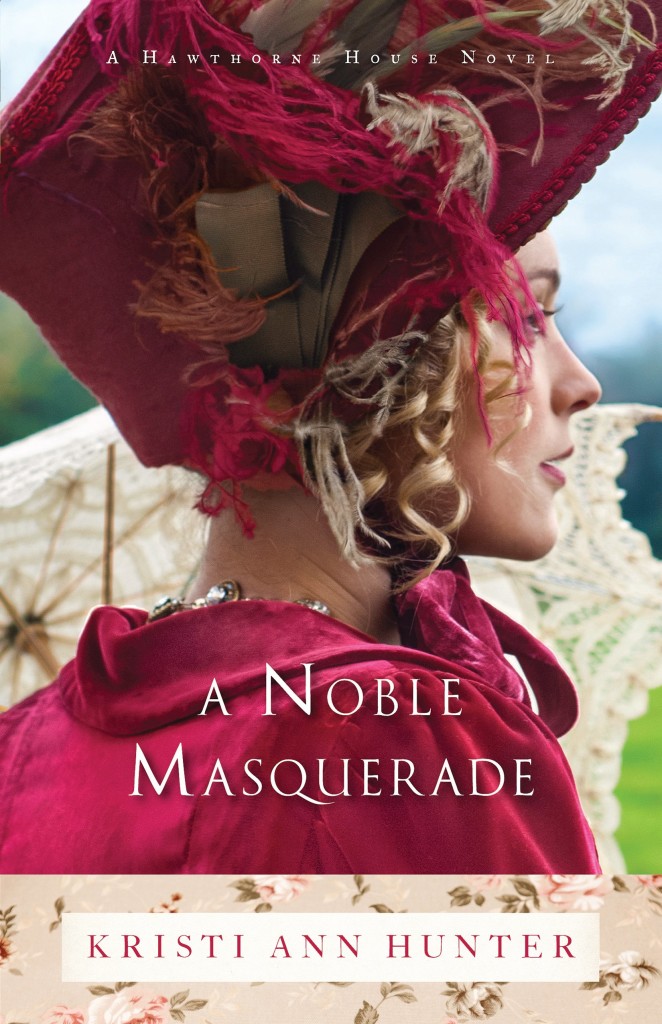 A Noble Masquerade (Hawthorne House) by Kristi Ann Hunter
Lady Miranda Hawthorne acts every inch the lady, but inside she longs to be bold and carefree. Entering her fourth Season and approaching spinsterhood in the eyes of society, she pours her innermost feelings out not in a diary but in letters to her brother's old school friend, a duke–with no intention of ever sending these private thoughts to a man she's heard stories about but never met. Meanwhile, she also finds herself intrigued by Marcus, her brother's new valet, and although she may wish to break free of the strictures that bind her, falling in love with a servant is more of a rebellion than she planned.
When Marcus accidentally discovers and mails one of the letters to her unwitting confidant, Miranda is beyond mortified. And even more shocked when the duke returns her note with one of his own that initiates a courtship-by-mail. Insecurity about her lack of suitors shifts into confusion at her growing feelings for two men–one she's never met but whose words deeply resonate with her heart, and one she has come to depend on but whose behavior is more and more suspicious. When it becomes apparent state secrets are at risk and Marcus is right in the thick of the conflict, one thing is certain: Miranda's heart is far from all that's at risk for the Hawthornes and those they love.
September, 2015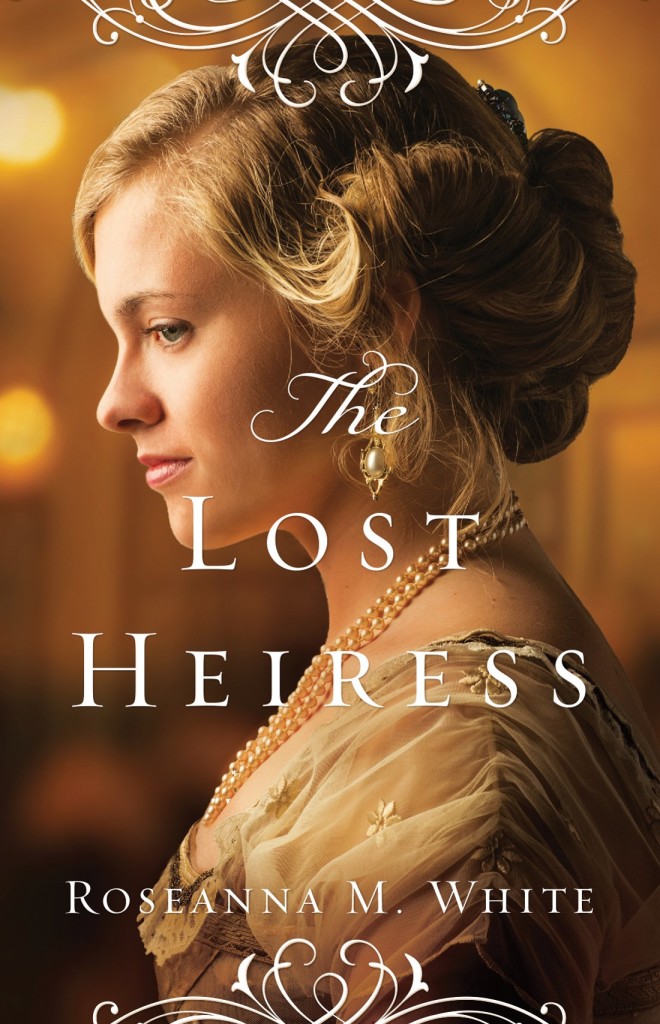 The Lost Heiress (Ladies of the Manor) by Roseanna M. White
Brook Eden has never known where she truly belongs. Though raised in the palace of Monaco, she's British by birth and was brought to the Grimaldis under suspicious circumstances as a babe. When Brook's friend Justin uncovers the fact that Brook is likely a missing heiress from Yorkshire, Brook leaves the sun of the Mediterranean to travel to the moors of the North Sea to the estate of her supposed family.
The mystery of her mother's death haunts her, and though her father is quick to accept her, the rest of the family and the servants of Whitby Park are not. Only when Brook's life is threatened do they draw close–but their loyalty may come too late to save Brook from the same threat that led to tragedy for her mother.
As heir to a dukedom, Justin is no stranger to balancing responsibilities. When the matters of his estate force him far from Brook, the distance between them reveals that what began as friendship has grown into something much more. But how can their very different loyalties and responsibilities ever come together?
And then, for a second time, the heiress of Whitby Park is stolen away because of the very rare treasure in her possession–and this time only the servants of Whitby can save her.
September, 2015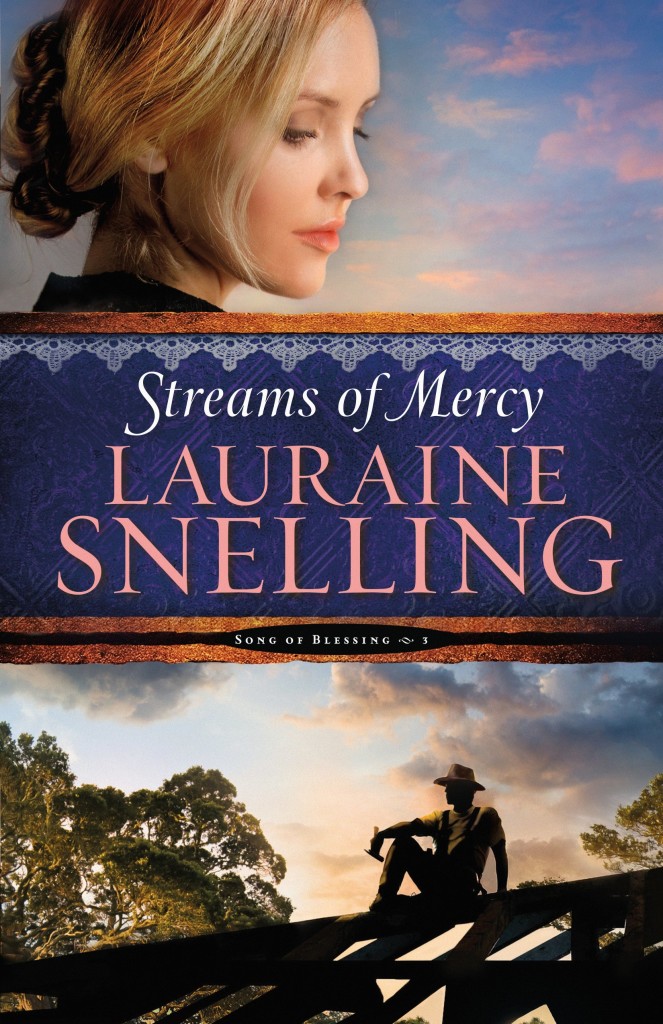 Streams of Mercy by Lauraine Snelling
Anji Baard Moen, a recent widow, returns from Norway with her children. She quickly settles back into life in Blessing, teaching Norwegian history in the high school and writing articles for the Blessing Gazette. When tragedy strikes, Anji steps in to run the newspaper and soon finds a kindred spirit in the widower who owns the printing press. As they spend time together, Anji wonders if there's something more than friendship growing between them.
But Anji has also caught the eye of a recent arrival to Blessing. He has put his carpentry skills to good use on the town's building projects, including Anji's house. But Anji is torn between her feelings of loyalty to someone who needs her and the chance to build a new life with this intriguing newcomer.
Where will her choice take her?
October, 2015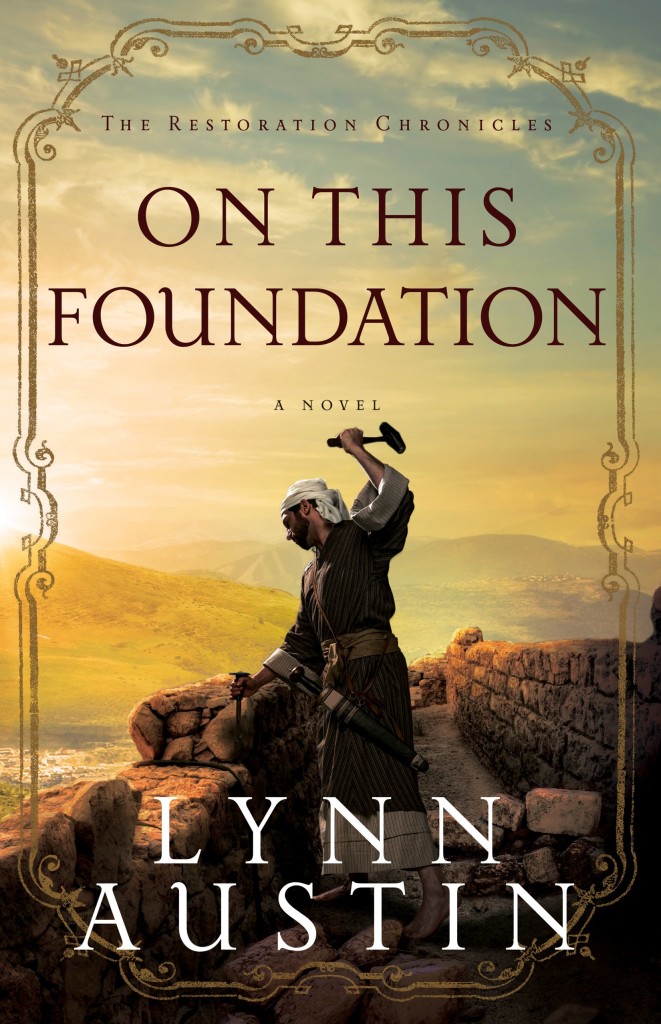 On This Foundation (The Restoration Chronicles) by Lynn Austin
When news that the wall of Jerusalem is broken down, and its gates have been burned with fire, Nehemiah, Jewish cupbearer to King Artaxerxes in Persia, seeks God's guidance. After fasting and prayer, he's given leave to travel to Jerusalem and rebuild the city wall, not anticipating all the dangers that await him on his arrival.
The leaders of the surrounding nations become his fierce enemies, plotting to assassinate him and halt the work. A drought, meanwhile, has left the country impoverished, many families resorting to selling their children as bondservants just to keep from starving.
Capturing the rebuilding of the wall through the eyes of a number of characters, On This Foundation is a powerful exploration of faith in the midst of oppression, and hope that, in spite of appearances, the gracious hand of God is upon those who believe.
October, 2015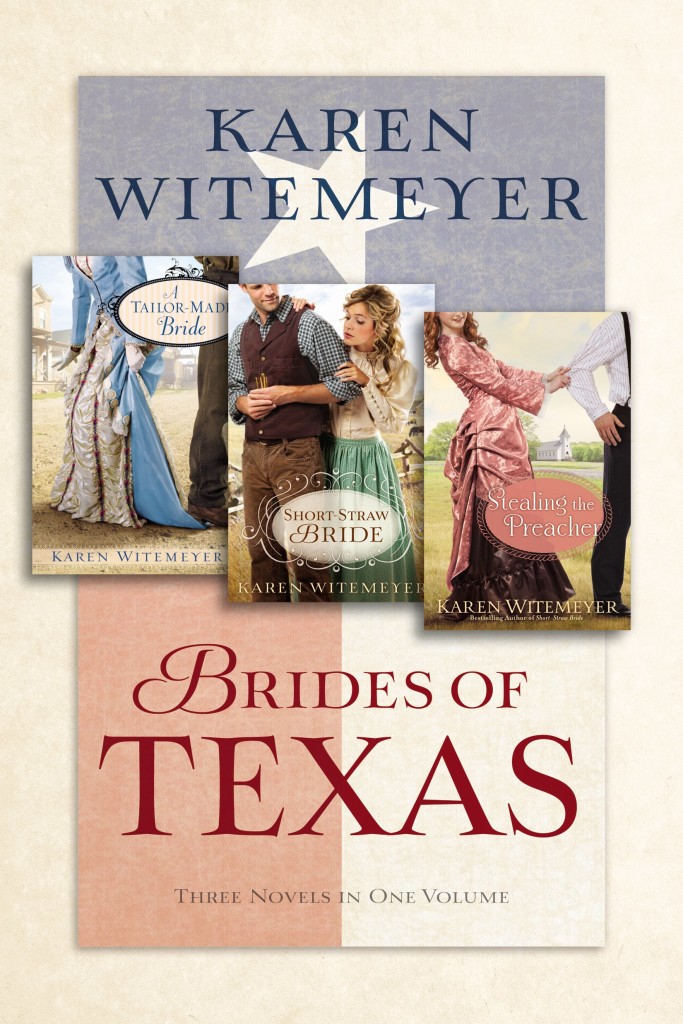 Brides of Texas by Karen Witemeyer
Get three historical romances in one omnibus edition from bestselling author Karen Witemeyer. This special edition introduces value-minded readers to Karen's unbeatable blend of Texas history, humor, action, and irresistible romance. Includes three of Karen's most popular novels–A Tailor-Made Bride, Short-Straw Bride, and Stealing the Preacher.
October, 2015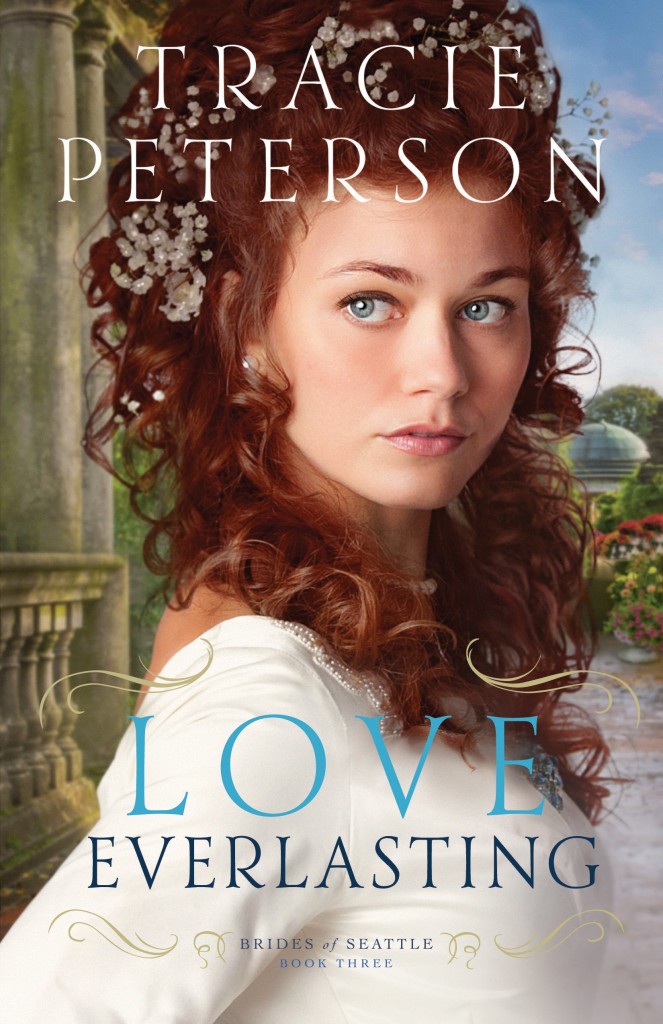 Love Everlasting (Brides of Seattle) by Tracie Peterson
Abrianna Cunningham has always viewed her longtime friend, Wade Ackerman, as a protective brother. Lately, however, she's begun to see him differently and finds herself attracted romantically to him. But she's confused and overwhelmed by these unfamiliar feelings.
Wade, on the other hand, has loved Abrianna for some time and has been waiting for her to realize they are more than just friends. When he asks her to marry him, she asks for time to adjust to their changed relationship.
And then there's Priam Welby, who has been relentlessly pursuing Abrianna. Will his underhanded tactics succeed in luring Abrianna into marriage with him.
October, 2015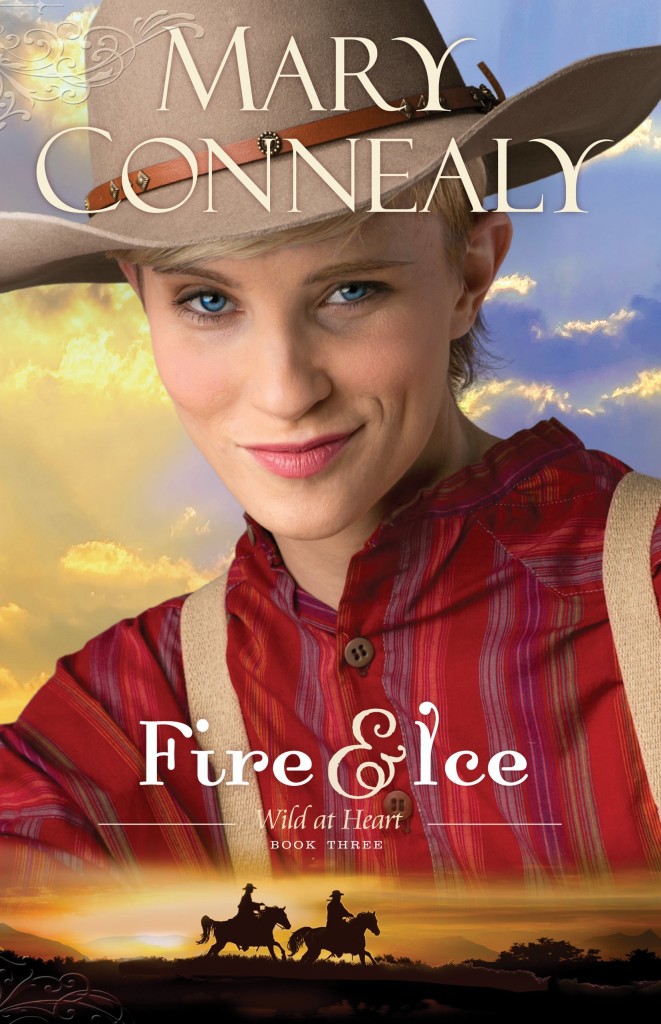 Fire and Ice (Wild at Heart) by Mary Connealy
Bailey Wilde is one of the best new ranchers in the West. She's been living disguised as a man for a while, but when Gage Coulter comes to drive her off her homestead, he quickly realizes he's dealing with a woman–a very tough, very intriguing woman at that.
Gage is an honest man, but he didn't make his fortune being weak. He won't break the law, but he'll push as hard as he can within it. Five thousand acres of his best range land is lost to him because Bailey's homestead is located right across the only suitable entrance to a canyon full of lush grass. Gage has to regain access to his land–and he's got to go through Bailey to do it.
Spending a winter alone has a way of making a person crave some human contact. In a moment of weakness, Bailey agrees to a wild plan Gage concocts. Can these two independent, life-toughened homesteaders loosen up enough to earn each other's respect–and maybe find love in the process?
October, 2015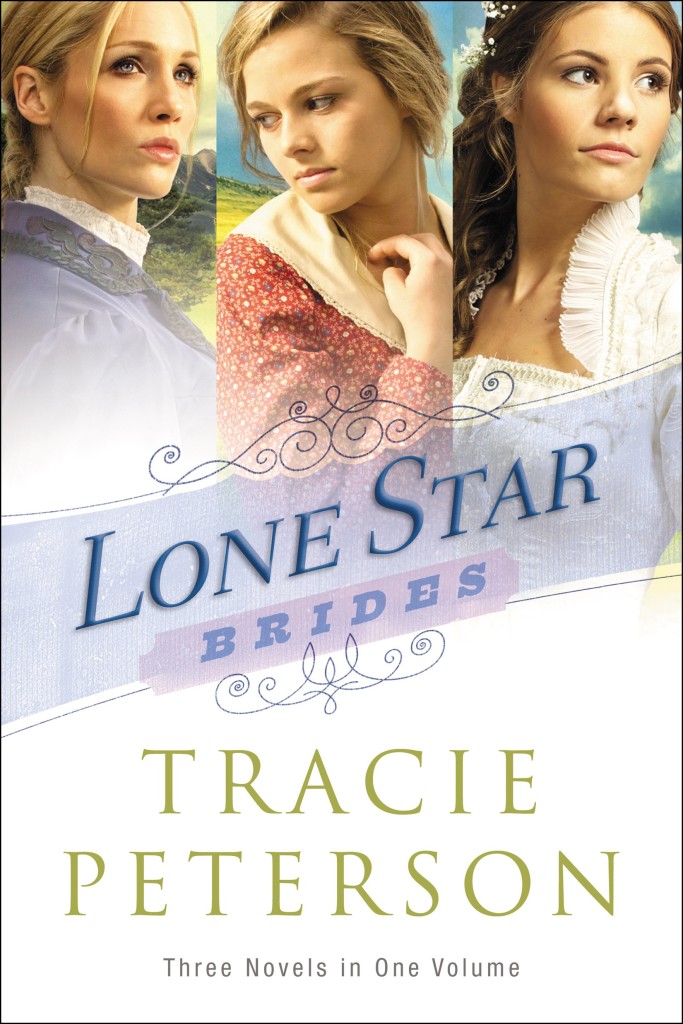 Lone Star Brides by Tracie Peterson
In the 1890s, three women with secrets hope to find a home for their hearts. With her future uncertain, Marty leaves her Texas ranch to marry a man she's never met. While Texas seemed like the answer to Alice's prayers, her peace may be shattered at any moment. And Jessica's plans take a sharp turn when she finds that her Texas fortune can't protect her from a broken heart. Lone Star Bridescombines three of Tracie Peterson's well-loved novels in one heart-stirring package.
November, 2015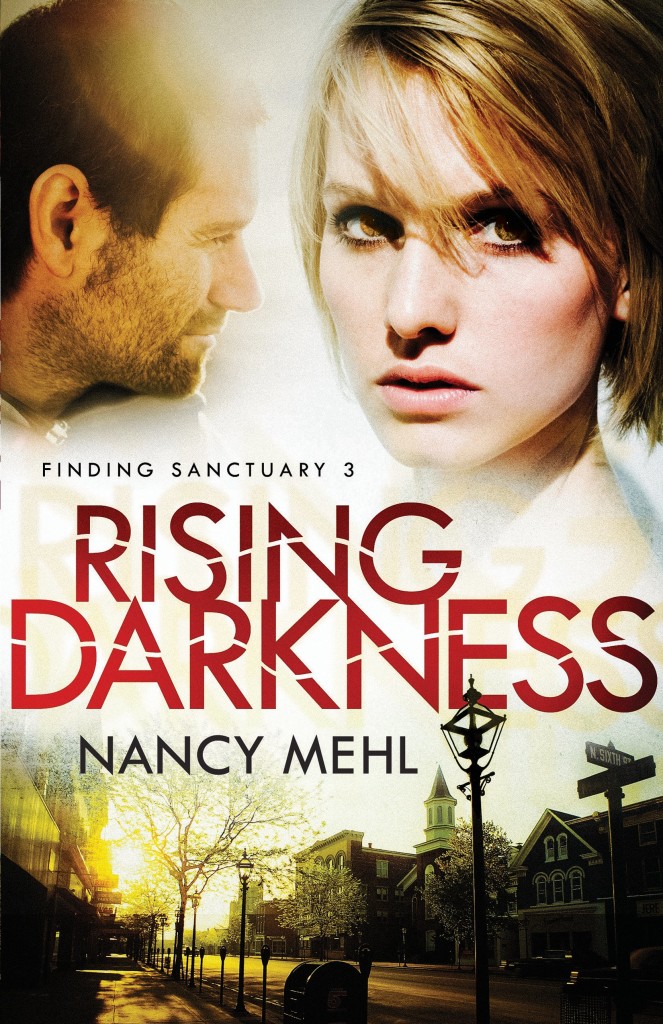 Rising Darkness (Finding Sanctuary) by Nancy Mehl
Sophie Wittenbauer left her strict Mennonite hometown under a cloud of shame and regret. After a rough childhood, her teenage poor choices harmed others, leaving her with no choice but to change her life. Her entry-level writing job at a newspaper puts her in the right place at the right time to overhear office gossip about a prisoner who has information on a decades-old unsolved crime. While the other reporters write off the tip as the ravings of an angry criminal, Sophie can't ignore it because she knows the name of this prisoner from her old life.
Upon learning from the man that one of the other suspects is hiding out in the Missouri town of Sanctuary, she takes on a false identity to investigate and meets the young pastor of a local church–the very man she'd loved as a troubled teenager. As she gets closer to finding the suspect, will the truth of her own past come out before she discovers the identity of the criminal–or the very person she's seeking puts a fatal stop to her investigation?
November, 2015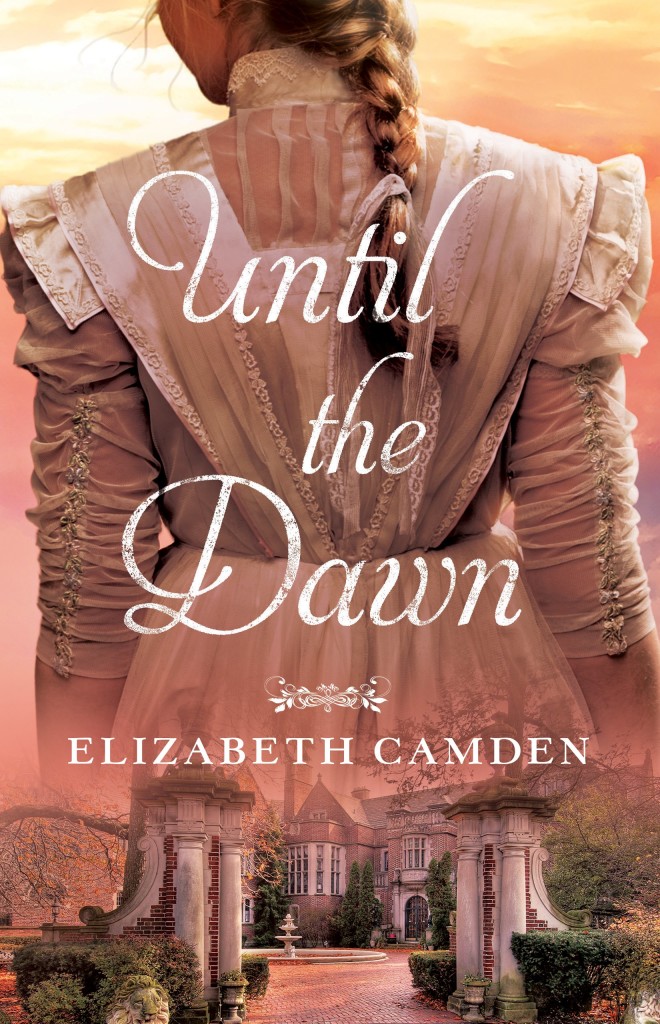 Until the Dawn by Elizabeth Camden
A volunteer for the newly established Weather Bureau, Sophie van Riijn needs access to the highest spot in her village to report the most accurate readings. Fascinated by Dierenpark, an abandoned mansion high atop a windswept cliff in the Hudson River Valley, Sophie knows no better option despite a lack of permission from the absent owners.
The first Vandermark to return to the area in sixty years, Quentin intends to put an end to the shadowy rumors about the property that has brought nothing but trouble upon his family. Ready to tear down the mansion, he is furious to discover a local woman has been trespassing on his land.
Instantly at odds, Quentin and Sophie find common ground when she is the only one who can reach his troubled son. There's a light within Sophie that Quentin has never known, and a small spark of the hope that left him years ago begins to grow. But when the secrets of Dierenpark and the Vandermark family history are no longer content to stay in the past, will tragedy triumph or can their tenuous hope prevail?
December, 2015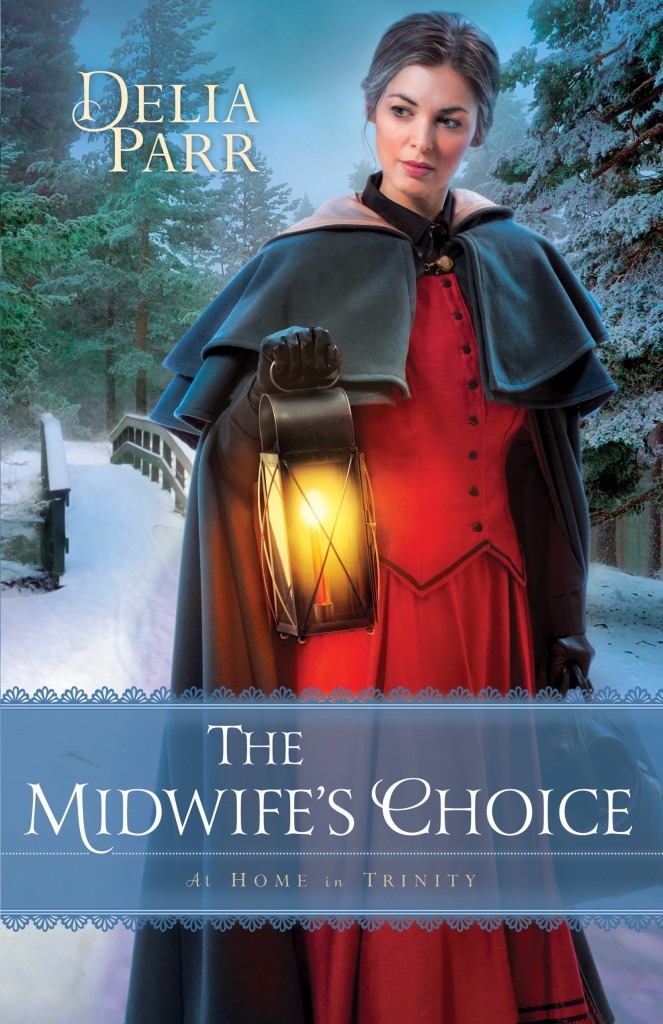 The Midwife's Choice (At Home in Trinity) by Delia Parr
Martha Cade is a midwife in the town of Trinity in 1830s Pennsylvania. In a time when the traditional ways of medicine are constantly being questioned by new doctors fresh from medical school, Martha tries to balance her life's calling with the demands of her family. Recently reunited with her estranged seventeen-year-old daughter, Martha finds herself torn between guiding her child and allowing her to be an adult. And the town of Trinity itself is fraught with secrets: as a midwife, Martha knows which families are troubled, which wives are unhappy, and which husbands have crossed the line from discipline to abuse…
As Martha struggles with the conflicts of being a mother, a midwife, and a woman, she learns the greatest lessons of all–that hope can shine even in the darkest hours, and that faith has a way of making the impossible possible.
December, 2015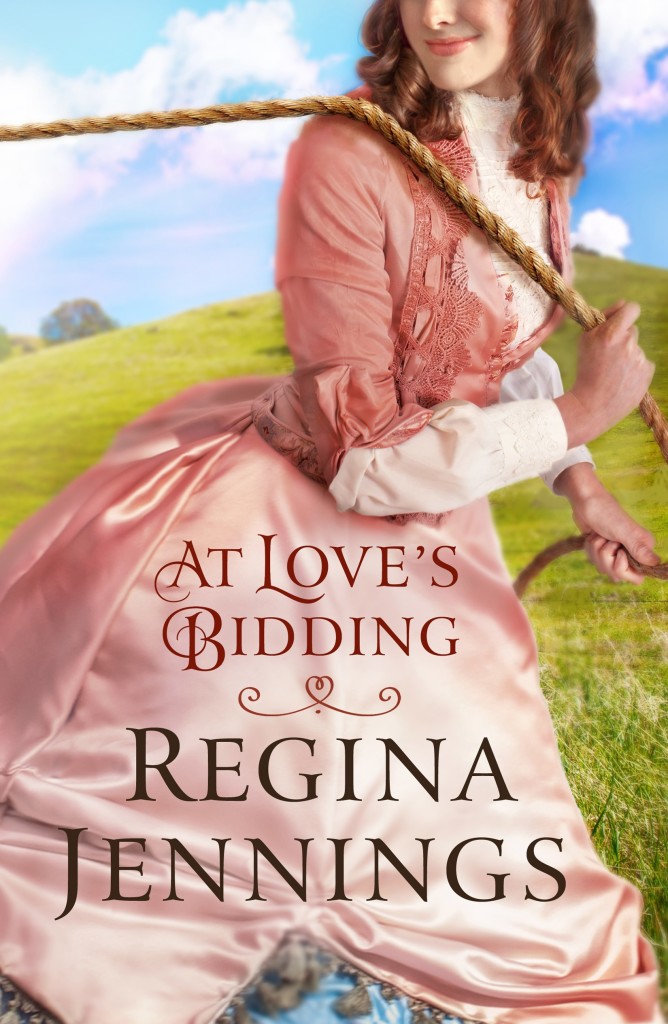 At Love's Bidding by Regina Jennings
After helping her grandfather at their Boston auction house, Miranda Wimplegate discovers she's accidentally sold a powerful family's prized portrait to an anonymous bidder. Desperate to appease the furious family, her grandfather tracks it to the Missouri Ozarks and makes an outlandish offer to buy the local auction house if they promise not to sell anything until he arrives.
Upon their arrival, however, they discover their new business doesn't deal in fine antiques, but in livestock. And its manager, ruggedly handsome Wyatt Ballentine, is frustrated to discover his fussy new bosses don't know a thing about the business he's single-handedly kept afloat. Faced with more cattle than they can count–but no mysterious painting–Miranda and Wyatt form an unlikely but charged partnership to try and salvage a bad situation getting worse.
December, 2015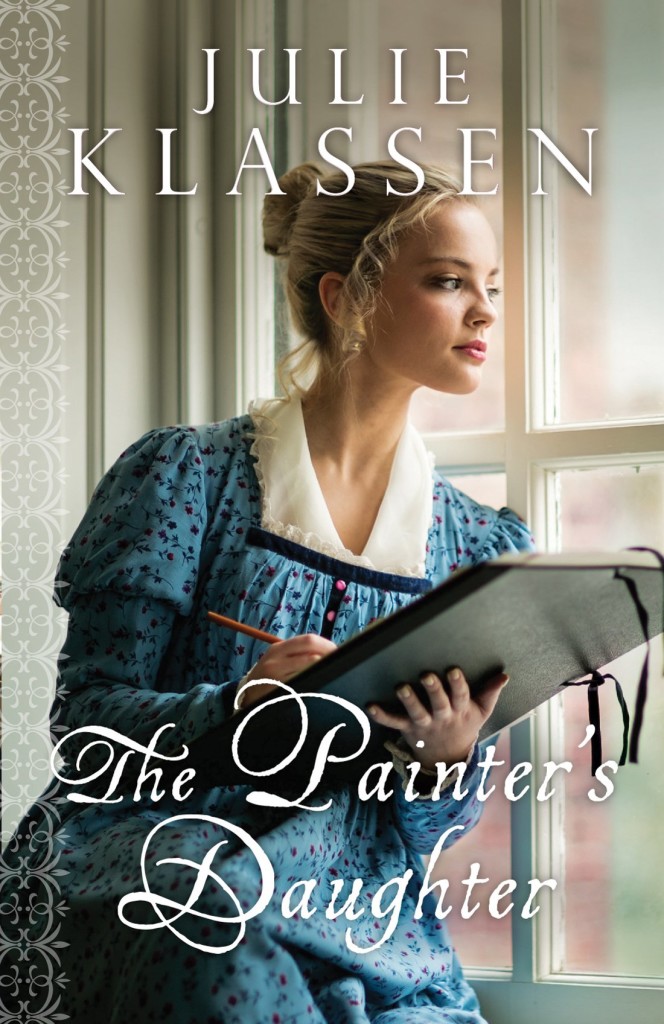 The Painter's Daughter by Julie Klassen
Sophie Dupont, daughter of a portrait painter, assists her father in his studio, keeping her own artwork out of sight. She often walks the cliffside path along the north Devon coast, popular with artists and poets. It's where she met the handsome Wesley Overtree, the first man to tell her she's beautiful.
Captain Stephen Overtree is accustomed to taking on his brother's neglected duties. Home on leave, he's sent to find Wesley. Knowing his brother rented a cottage from a fellow painter, he travels to Devonshire and meets Miss Dupont, the painter's daughter. He's startled to recognize her from a miniature portrait he carries with him–one of Wesley's discarded works. But his happiness plummets when he realizes Wesley has left her with child and sailed away to Italy in search of a new muse.
Wanting to do something worthwhile with his life, Stephen proposes to Sophie. He does not offer love, or even a future together, but he can save her from scandal. If he dies in battle, as he believes he will, she'll be a respectable widow with the protection of his family.
Desperate for a way to escape her predicament, Sophie agrees to marry a stranger and travel to his family's estate. But at Overtree Hall, her problems are just beginning. Will she regret marrying Captain Overtree when a repentant Wesley returns? Or will she find herself torn between the father of her child and her growing affection for the husband she barely knows?
December, 2015