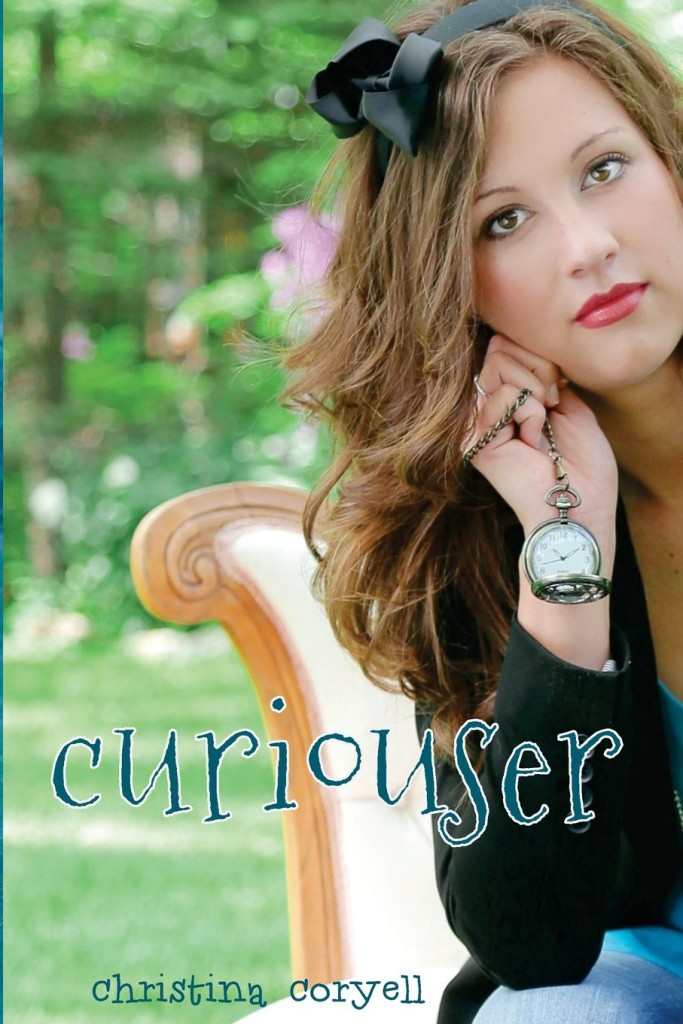 Meet a mother and a charmer in
Christina Coryell's
contemporary romance
Curiouser
*******
The Story

Alexis Jennings spent her entire life trying to do the right thing, until a chance meeting with Jake McAuliffe altered the course of her future. She's been living on autopilot for the last three years, but she's finally ready to move on. With her daughter Bailey by her side, she plans a move to a new state and a new beginning.

Jake McAuliffe had always been the life of the party, before he burned all the bridges that held his life together. When he destroys his closest friendship and his job with one solitary act, he knows he has no choice but to start over. The problem is, there's only one relationship in his life worth trying to save…his relationship with his daughter.

Alexis and Jake have to learn to put aside their differences for the sake of their daughter, but can hope for a new future truly survive when the past follows Alexis out of town?
Introducing Alexis & Jake
Brief physical description
Alexis Jennings is in her mid-twenties with cinnamon brown hair and engaging hazel-brown eyes. She has a trim figure, but hides herself under baggy clothes to try to camouflage the few pounds that stubbornly remained after she had her daughter. She usually dresses down, with variations of messy buns and yoga pants being her staples.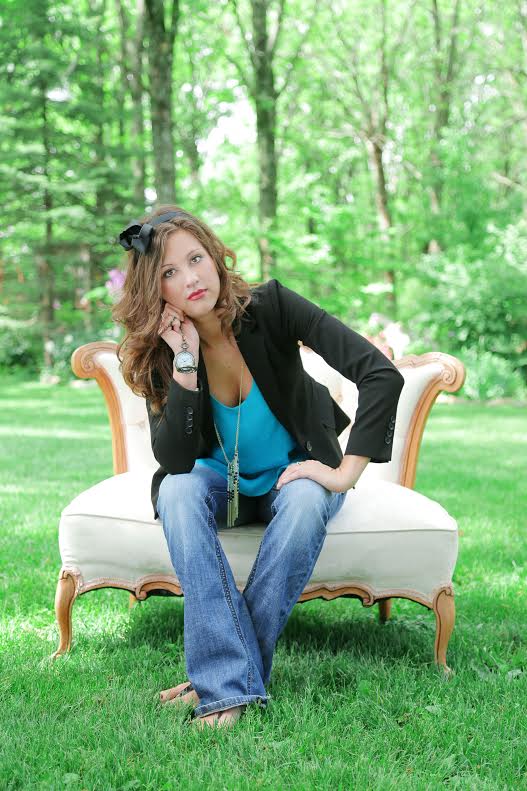 Jake McAuliffe is the consummate charmer, with light golden-brown hair and blue eyes tinged with brown at the edges. He's the kind of guy who looks fit without exerting much effort, average height with a dimple in his left cheek that showcases itself when he's flirting.
Resembles…
Alexis resembles Mallary, the cover model. This is the first time I've had the cover finished before writing the book, so I found it impossible to picture the character as anyone other than the young woman who would ultimately represent her. Bonus fun fact – I stalked Mallary after seeing her at church to convince her to do a photo shoot. (Yes, I'm that scary person.)
Jake resembles Andrew Walker. I first saw Andrew in a movie a couple years back, and his flirtatious, slightly cocky attitude as that character made him the ideal blueprint for Jake.
Strengths and weaknesses
Alexis has always been the quintessential good girl, never having trouble making friends or fitting in. She has a heart of gold and is able to overlook peoples' faults to love them anyway, but she's unable to extend that courtesy to herself and has a hard time forgiving her own mistakes.
Jake's tainted past has caused him to lead his life as a sort of playboy, portraying an image that only partially fits. He's not afraid of hard work or getting his hands dirty, but can't seem to apply that same attitude to relationships. His lifelong desire for family has left him dreading being alone, but he's not sure how to remedy that situation.
Quirk (if any)
Hmm…I would say there are a few, but I'm not sure I can give too many details without divulging plot points.
Your inspiration for the character
Alexis is the girl who grew up in church and has always known the difference between right and wrong, the girl who's been living her life based on rules and expectations. She's also the girl whose life falls apart when she realizes rules aren't enough. She's a little piece of me and countless other people I know who have struggled to find their own faith when they become adults.
Jake…well, he's the wounded Casanova who manages to charm everyone and still be unhappy. And the God stuff? It's never worked for him. I've met a few of these guys too.
Background to the story
The Girls of Wonder Lane series is a spin on the story of Alice in Wonderland. The three girls the series follows represent the Mad Hatter, the Red Queen, and Alice herself. The first two stories are about chaos and pride, but the story of Alice (Alexis) is about a young woman who feels she's trapped on the wrong side of the mirror. The idea of being a good girl who made a bad decision and found herself living an alternate version of the life she planned fell right into line with the Alice theme.
Jake, on the other hand, has a long and lengthy background. He's been in every book I've written, beginning as the co-worker and good friend of the leading man in The Camdyn Series. Events took place in Tennessee that led to him following his three-year-old daughter and Alexis to Kentucky, placing him in the action on Wonder Lane.
********
Christina C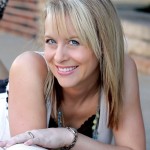 oryell writes real-life chick lit and character-driven romance in southwest Missouri, where she lives with her husband and two children. She finds it nearly impossible to write when things are quiet, which is good since things rarely are. Some of the most interesting places she has written are at baseball practice, with loud guitars in the background, and even occasionally from the back hatch of an SUV. Oh, and that one time her seven-year-old son kept trying to sit on her head when she was writing a kissing scene. The only thing that causes a novel to grab her attention are well fleshed-out characters, so her goal when she writes is always to make her characters real enough to feel like friends.
Relz Reviewz Extras
Visit Christina's website and blog
Buy at Amazon: Curiouser
Giveaway ~ enter to win the Girls of Wonder Lane series!