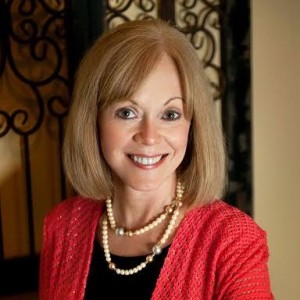 The Inside Scoop!
Terri Blackstock
and her suspense novel
If I Run
Zondervan
*********
I grew up in…I grew up in the Air Force for the first eleven or twelve years of my life. I lived in Illinois, Texas, Alabama, South Carolina, Mississippi, Florida, California, and The Netherlands. When people ask me where I grew up, I always get a deer-in-the-headlights look. It's not a question I can answer in one word.
I was inspired to write my first published novel by…My college professors who seemed to think I had some talent.
The books that have most influenced my life are…This Present Darkness and Piercing the Darknessby Frank Peretti are books I read when I was considering writing Christian fiction. The books made me start praying in a way I never had before, because I understood more about how prayer works. I was so inspired by that that I wanted to follow suit and write books that moved people into a deeper faith.
My biggest challenge when writing is…Focus. I have so many things going on in my life these days that it's very difficult to block out all the distractions and focus on my story.
One of my favourite authors is…Dean Koontz. I love his beautiful prose, but his books are page-turners, and they never fail to surprise me.
If I wasn't a writer, I would be…Probably a family counselor. I've always been fascinated with people and why they do the things they do, which is why I write about them. If I couldn't do that, I'm sure I'd still be studying them in some other way.
The superhero talent I would love to have is…Being able to write a novel in a month (instead of over a year). Maybe then I'd take more time off.
If I Run

Casey didn't kill her friend Brent, however her clothes and car are so covered with bloody evidence that she's forced to flee and live as a fugitive until she can discover who did.

Former army criminal investigator Dylan Roberts is determined to track Casey down. Can she stay one step ahead of him until she's vindicated?
My latest novel can be described by these 5 adjectives…The adjectives I hope readers will use to describe it include: Surprising, gripping, thrilling, inspiring, fast-paced, page-turner.
My main character is…
Casey Cox is a young woman who has just found her best friend murdered, and her DNA is all over the crime scene. Because of some events in her past, she knows that she is being framed for the homicide, so she throws a few things into a bag and runs. She's a fugitive throughout the whole book, and knows that if she's found, she won't just go to prison, she'll probably be murdered herself. Casey is winsome and loves people, so everywhere she goes she gravitates to others, but it's difficult because her life depends on her staying hidden from the police, the private investigator tasked with hunting her down, and the killers who don't want her to talk.
My main characters resemble….Brad Pitt and Jennifer Garner, even though Casey (my lead character) changes her appearance every time she has to disappear again.
A previously unknown fact about this novel is…My working title for the book was Chasing Casey. I loved that title, but it sounded a little like a young adult novel, and we didn't want to confuse the readers.
My story's spiritual theme is…
God helps those who call out to Him, even when they're not sure they believe in Him.
While writing this novel I learned…about  the number of war veterans who come home from deployment with Post Traumatic Stress Disorder (PTSD). This is an invisible affliction, so many of them suffer for years without getting help. There are therapies that help, but it's sometimes tough for these men and women to move past their depression and trauma and reach out to others. My character Dylan in If I Run, the private investigator hired to find Casey, suffers from PTSD and it's caused him to be discharged from the Army early. He worked in the Criminal Investigations Division, so he wants to continue working in law enforcement, but his problems are getting in the way. He reacts intensely to loud noises, has nightmares that keep him from wanting to sleep at night, is depressed, has survivor's guilt, and deals with a number of other issues. He's a Christian who's trying to overcome his problems through his faith, but sometimes the problems seem deeper than his faith. As he investigates Casey's background and motivation, he realizes that she may have similar issues from her own past trauma. He then begins to wonder whether Casey's PTSD might have triggered the murder, or if she's really a killer at all. Is the girl who occupies his every thought a psychopathic killer or a suffering victim?
The title was chosen by…I chose it after going through a dozen or so other options. It's so hard to find a title that hasn't already been used. I always pore through quotes, scripture, song lyrics, etc., to find my titles, then I run them by my team at HarperCollins Christian Publishing. They often come up with good titles before I do, but in this case, I thought of titles for the entire series—If I Run, If I'm Found, and If I Live—and they approved them.
As an author, the hardest scenes for me to write are…Every single scene in a first draft. I HATE writing first drafts. To me, it's the worst kind of drudgery. But once that first draft is finished, my creativity kicks in, and I settle in and enjoy the rewriting process. I think once that plot is down, even in the worst possible form, I feel less intimidated and freer to tell the story in a much more meaningful and entertaining way.
The story I'm currently working on is…If I'm Found, Book Two in this three-book series.
You may not know this about me, but I…don't have a perfect life. I've learned over the years that Christianity doesn't insulate me from trouble, and I'm often knocked to my knees over trials within my family, my health, or my work. But I try to use every one of those trials in my writing, so that whatever I'm going through, it has a purpose.
If I could be a character in any novel, I would want to be…I think I'd like to be like Casey Cox in If I Run, because I like the kind of person she is. She feels things deeply, has a sense of humor, loves people, and sacrifices her own well-being (sometimes risking exposure) to help others. I wouldn't want to live her life, because I'd rather not have to leave everyone I love to hide from the law, and I'd rather be the post-series Casey, after she's learned all the lessons her trials are going to teach her throughout the series.
_________
Terri Blackstock is a New York Times best-seller, with over seven million copies sold worldwide. She is the winner of two Carol Awards, a Christian Retailers Choice Award, and a Romantic Times Book Reviews Career Achievement Award, among others. Her most recent suspense novel is If I Run, about a young female fugitive whose being accused of a heinous murder.  Other books include Truth Stained Lies (the Moonlighters Series), Intervention (the Intervention Series), and Last Light (the Restoration Series). See the complete list of Terri's books at www.terriblackstock.com/books. Join her at Facebook (www.facebook.com/tblackstock) and Twitter (www.twitter.com/TerriBlackstock).
Relz Reviewz Extras
Discover more about Terri
Character spotlight on Holly Cramer
Review of Shadow in Serenity
Visit Terri's website and journal
Buy at Amazon: If I Run or Koorong