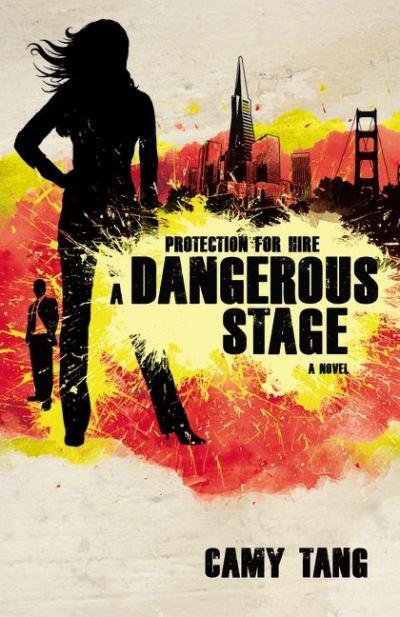 Synopsis:~
Tessa Lancaster worked for her uncle in the Japanese mafia until she was sent to prison for a murder she didn't commit. Now, after finding God behind bars, she takes odd jobs as a bodyguard to keep her distance from the family business.
In A Dangerous Stage, the second book in Camy Tang's Protection for Hire series, Tessa gets caught up in the web of lies surrounding a shady singing competition. Hired by one of the contestants, she works with Charles Britton—the lawyer who sent her to prison—to discover the dark figures manipulating the contest from behind the scenes. Tessa's abilities will be tested like never before as she's forced to balance the safety of her client's family and her deepening relationship with Charles. In the midst of the chaos, she holds on to her faith to keep her safe and bring down the shadowy organization.
My take:~
Camy Tang's voice is always fresh and feisty and her character Tessa Lancaster epitomises both those traits. In this sequel to Protection for Hire, Tessa finds herself in another dangerous situation, protecting a client from underworld threats within the illegal gambling world. I love that Tessa is so far removed from the usual Christian heroine – former yakuza, extensive tattoos, and more than able to defend herself physically, she is still drawn to Charles Britton, the charming and straight laced lawyer. Their relationship has stalled as Tessa can't forgive him for what she sees as his betrayal. A Dangerous Stage is a quirky, action packed, fun novel with a twist of romance that is delightfully out of the ordinary. Kudos to Camy for another unique tale.
With thanks to Zondervan for my review copy
Relz Reviewz Extras