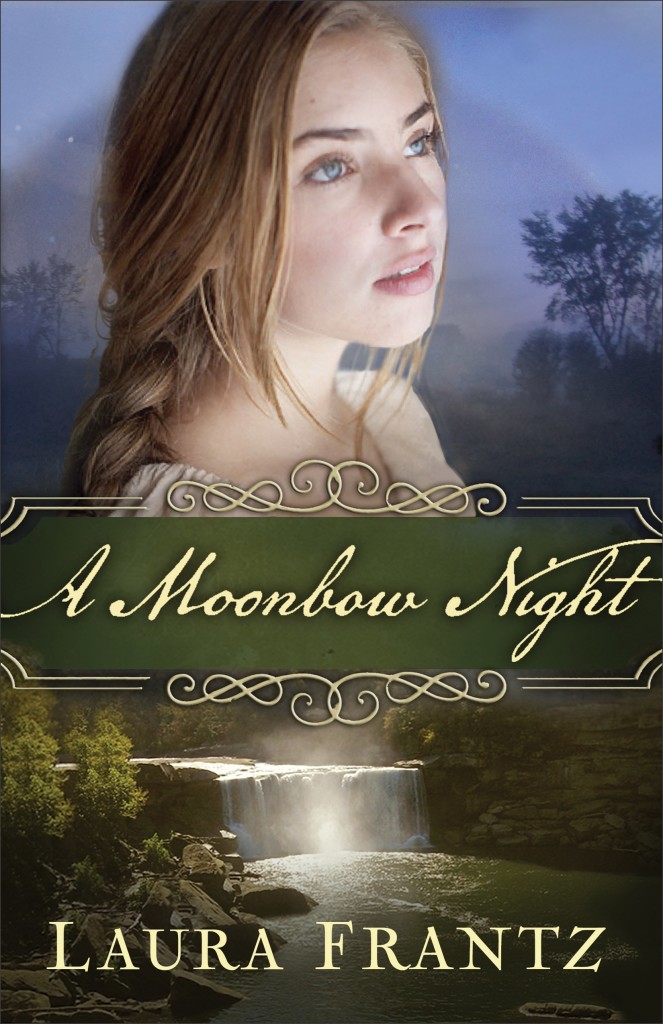 Synopsis:~
Her wilderness survival skills are without rival.
But her greatest talent is keeping other people's secrets.

After fleeing Virginia, Temperance Tucker and her family established an inn along the Shawnee River. It's a welcome way station for settlers and frontiersmen traveling through the wild Cumberland region of Kentucke–men like Sion Morgan, a Virginia surveyor who arrives at the inn with his crew, looking for an experienced guide.
Though he balks when Tempe is appointed to lead his team through the wilderness, it isn't long before Sion must admit that her abilities may outmatch his own. But can the tenuous tie they are forming survive the dangers waiting just around the bend?
With her signature sweeping style and ability to bring the distant past to vivid life, Laura Frantz beckons you to join her in a land of Indian ambushes, conflicting loyalties, and a tentative love that meanders like a cool mountain stream.
My take:~
Laura Frantz's talent with word weaving is nothing short of a gift. Her ability to evoke emotion, paint imagery with words, and bring characters to life on a page is second to none. A Moonbow Night is testament to all those facts as I became immersed in the story of Sion, Tempe, her family, and the danger that stalks them all. It pains me to say, however, that I struggled in the first half of the story. The prose was beautiful, the characters intriguing, but the pacing bothered me. For the first time in a Laura Frantz story, I found myself itching for something to happen, and worrying how I could possibly be feeling this in a novel written by such a wonderful writer (and a most gorgeous person, I might add!). Sion and Tempe are a perfect foil for each other, both independent and loyal, brimming with intelligence and courage, yet cautious, understated, and often surprising. I approached every interaction and dialogue between them with joyful anticipation, and wanted more. Around the halfway mark, the pacing picks up, the danger increases, the connection between the capable outdoorsman and his unexpected wilderness guide blossoms, and my reading world was set to rights again! Laura's historicity shines in every aspect of this story, and is one of the many reasons I will read each and every story she pens. The setting is a fascinating one for me, as it is not an era or location I know much about. A Moonbow Night is a beautiful story and ultimately, even with my early glitch, a most satisfying and captivating tale.
With thanks to the publisher for my review copy. Be sure to drop by next week as I'll be featuring Laura and giving away a copy of A Moonbow Night.
Relz Reviewz Extras
All Things Frantz @ Relz Reviewz
Visit Laura's website and blog
Buy at Amazon: A Moonbow Night or Koorong