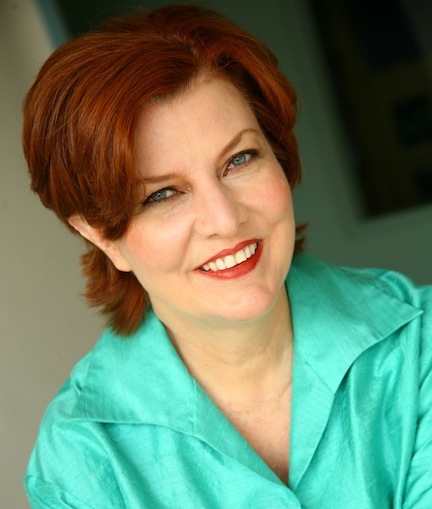 Discover more about
Angela Hunt
and her Biblical novel
Esther
Bethany House
********
A book character that sticks in my mind is…Sister Luke, from THE NUN'S STORY, my favourite book. I discovered that novel as a teenager, and loved it because it was so foreign to my world.
The last book that made me cry was… ONE LIGHT STILL SHINES, by Marie Monville
The last book that made me laugh out loud was… a cookbook. When I realized I'd had the chutzpah to think I could actually make marzipan!
I'm completely immersed in their storytelling, whenever I read a book by… Francine Rivers.
The first person who encouraged me to pursue my writing was…Mrs. Deanna Bartcher, my sixth grade teacher.
If I wasn't a writer, I would be…a lawyer.  But this answer changes every year.
I write stories because…I have a mortgage. And it's the gift God gave me to pay the bills.
Esther

When an ambitious tyrant threatens genocide against the Jews, an inexperienced young queen must take a stand for her people.

When Xerxes, king of Persia, issues a call for beautiful young women, Hadassah, a Jewish orphan living in Susa, is forcibly taken to the palace of the pagan ruler. After months of preparation, the girl known to the Persians as Esther wins the king's heart and a queen's crown. But because her situation is uncertain, she keeps her ethnic identity a secret until she learns that an evil and ambitious man has won the king's permission to exterminate all Jews–young and old, powerful and helpless. Purposely violating an ancient Persian law, she risks her life in order to save her people…and bind her husband's heart.
My latest novel can be described by these 5 adjectives…historic, realistic, suspenseful, unpredictable, and Jewish.
My main character is…Esther, a not very religious girl at the start.
My main character resembles…Catherine Zeta-Jones Douglas.
My story's spiritual theme is… "avoiding spiritual complacency."
The most recent movie or tv show I loved was…THE WALKING DEAD. Forget the gore, I am completely engaged in the characters. And I'm fascinated by what happens when a culture's moral underpinnings—along with government and laws—are swept away. What happens to humanity without those guiding ethics?
The story I'm currently working on is about…Delilah,  Samson's lover.
You may not know this about me, but I…am a professional photographer on weekends.
I might go all fan girl if I met…Annie Lebowitz.
If I could travel back in time, I'd go to…whenever they invented indoor plumbing.
I get lost in the music when I listen to…ten part a capella arrangements.
A long held dream of mine is…to live the life I'm living, then to stand before God and thank him for the privilege.
Thanks Angela!
Relz Reviewz Extras
Reviews of The Fine Art of Insincerity, Doesn't She Look Natural, She Always Wore Red and She's In A Better Place
Visit Angela's website and blog
Buy at Esther: Royal Beauty (A Dangerous Beauty Novel) or Koorong