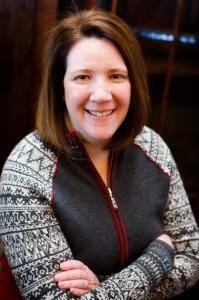 It's my pleasure to introduce you to debut author Jordyn Redwood ~ Jordyn's first medical suspense releases next month.  Think Candace Calvert and Richard Mabry!  
Here's a bit more about Jordyn:
Jordyn Redwood is a pediatric ER nurse by day, suspense novelist by night. Her love of all things medical led to the creation of Redwood's Medical Edge– a blog devoted to helping historical and contemporary novelists write medically accurate fiction. Jordyn loves to weave medical mystery into her suspense and see how her characters handle the chaos. Proof, her debut novel, will release June 1, 2012. It is the first novel in the Bloodline Trilogy.
Synopsis
Dr. Lilly Reeves is a young, accomplished ER physician with her whole life ahead of her. But that life instantly changes when she becomes the fifth victim of a serial rapist. Sporting a mysterious tattoo and unusually colored eyes, the rapist should be easy to find. 
After positively identifying her rapist, DNA testing states he is innocent of her crime. Believing it's the only way to recover her reputation and secure peace for herself, Lilly sets out to prove his guilt by researching his past to unravel his DNA mystery.
Can Lilly prove he is guilty, if science says he is not?
Jordyn shares one of her favorite sections from Proof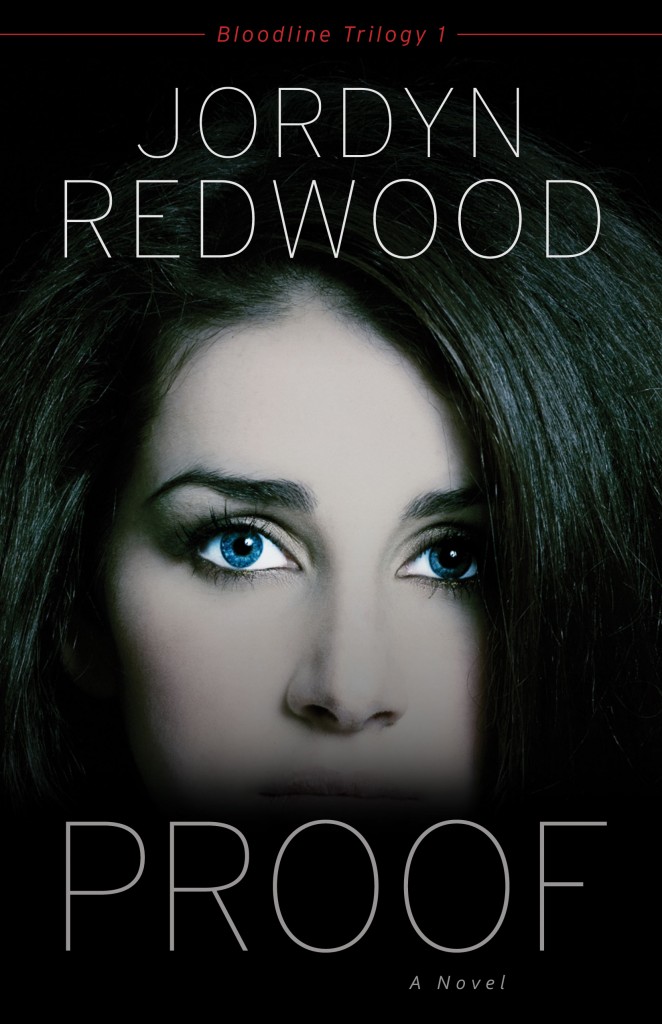 "Lilly sat and watched as the bubbles leeched back into the water. Reaching for the stick, she brought it closer and saw two distinct pink lines that confirmed what her patient had insisted was true.
She was pregnant. Already three months along.
Lilly dropped the test onto the floor and fell back into the water, the force caused the soapy fluid to spill up over the side of the white porcelain. Crossing her arms over her chest, she began to weep, the thoughts in her mind colliding like clouds during a violent thunderstorm.
How is this possible?
Intellectually, she knew the chances of fertilization and implantation coinciding with the few days of the month she was susceptible to pregnancy were minute at best. Plus, she had agreed to take emergency prophylaxis.
How is it possible to love and hate something in the same breath?
Not only was this her attacker's child, it was her own. It contained her genetic makeup. What she carried from her mother was in this child as well. How could she destroy something that was part of her and her heritage? The child didn't have a say about how it had been conceived; how could she have final say in whether it lived or died? She'd seen in her work that abortion wasn't the end. Initially, there was joy wrought from relief that the situation that burdened the woman to make a choice for abortion was resolved. But then, months after, they were often haunted by their choice. The loss of that child was suffered each waking day. But was that less horrifying then looking into the eyes of your child and seeing glimpses of the man who had brought them into existence without your consent in a violent, demeaning way?
Can I love this baby unconditionally?
If not, could she act as if she loved this child without it picking up on her disgust at its presence? Children were highly sensitive to the emotions of those around them. They knew instinctively when they weren't loved. Was it fair to wait to find out which of those it would be?
Can I handle carrying this child and give it away?"
Connect with Jordyn
Website: http://www.jordynredwood.net
Blogs: Medical Edge ~ http://jordynredwood.blogspot.com/ & Redwoods Ramblings http://www.jordynredwood.net/blog/
Facebook:  https://www.facebook.com/#!/profile.php?id=100001524971656
Goodreads:  http://www.goodreads.com/author/show/5448455.Jordyn_Redwood
Pinterest:  http://pinterest.com/jordynredwood/
Twitter:  https://twitter.com/#!/JordynRedwood
Buy Jordyn's book at Amazon