Meet Lexie & Hugh Baltimore from Dineen Miller's debut novel, The Soul Saver, available from Barbour Publishing.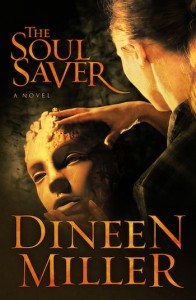 Synopsis
Meet Lexie Baltimore, who is in the supernatural battle of her life. In obedience to God's calling, Lexie uses her art and dreams to help others. But will she have enough courage to help herself when she becomes torn between her atheist husband and a godly man?
A widower and a father, Pastor Nate Winslow is drowning in darkness. Will he resist his treacherous assignment to win Lexie's heart, or give in to the attraction between them?
As events unfold, Lexie becomes entangled in a twisted plot. Can she overcome the evil assailing her, or will she yield to the dark side?
Lexie Baltimore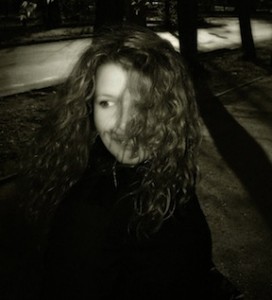 Brief physical description
Lexie Baltimore is about 5'8", is slim in build, has dirty-blond long curly hair, has hazel brown eyes and is most comfortable in jeans, loafers and a fitted, button down shirt with a colourful camisole peaking out the top.
Actor/famous person
I think Jennifer Morrison is a close match to Lexie. But I actually worked from a picture I found at stock.xchange. I thought this picture captured Lexie's personality too.
Strengths and weaknesses
Lexie is an artist by trade and nature. God wakes her in the night with a vision of the location and then she goes into her studio to sculpt the face of the person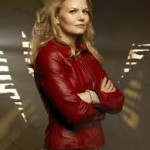 God's sending her to help. She knows it's not the norm but she's obedient and very committed in her faith. I guess you would say her strength is perseverance, especially in light of losing a child. Her weakness? Doubting herself and her faith when she has to stand firm in what she believes when confronted with her husband's atheism. That's a tough place to be to have to choose your faith over your husband's approval and acceptance.
Quirk (if any)
I think the fact that she has visions and sculpts the faces of people she hasn't even met yet makes her a pretty quirky gal!
Your inspiration for the character
If you could only see my squirming in my chair! My life is a big inspiration for Lexie and the lives of so many other Lexies out there. Being spiritually mismatched and part of a ministry for the mismatched has put a deep passion in my heart for marriage and for the lost. When you live everyday with someone you love deeply, who could potentially perish, it puts a whole different light on one's perspective of the here and now and ultimately what's at stake for eternity.
Hugh Baltimore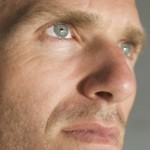 Brief physical description
Hugh Baltimore is about 6'2" and his built pretty solid. He has blue-gray eyes and light brown hair, which he wears short and neat. Since he's a physics professor, he wears casual slacks with a button down shirt rolled up at the sleeves most days. He'll occasionally wear jeans.
Actor/famous person 
Josh Lucas is a definite match for Hugh. Again, I originally used a picture I found online when I was writing the story.
Strengths and weaknesses
Hugh's strength is his intellect. Ironically, it's also his weakness because it keeps him from accepting God is real.
Quirk (if any)
Part of what Hugh struggles with is the pressure these professors feel to get published in journals and such. He's very particular though. He won't put his name on a joint project because he doesn't approve of the research. He has very high standards.
Your inspiration for the character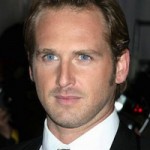 My own sweet, hubby to some degree. I drew a lot of inspiration from the Spiritually Unequal Marriage Ministry.  Just as people come in all shapes and sizes, so do mismatched marriages and their issues.
Background to the story
Lexie and Hugh Baltimore lost a daughter (Mandy) who died at two years old from a brain tumor. It's amazing this family held together as well as they did after that loss. But it's also what started their spiritual disconnect. Lexie went back to what her mother had taught her as a child, to spend time in the Bible and with God so her faith became a big part of her recovery. Hugh entrenched himself in atheism and his pursuit of a professorship to deal with the loss. Their son Jeremy is a big part of what keeps them together too.
That loss is what initially draws Lexie to Nate and Nate to Lexi. Nate Winslow is the pastor at Freedom Church who's still getting over the loss of his wife due to a car accident. He holds what he thinks is a dark secret but in reality, he's been deceived.
Relz Reviewz Extras
Interview with Dineen
Visit Dineen's website and blog
Buy Dineen's books at Amazon or Koorong