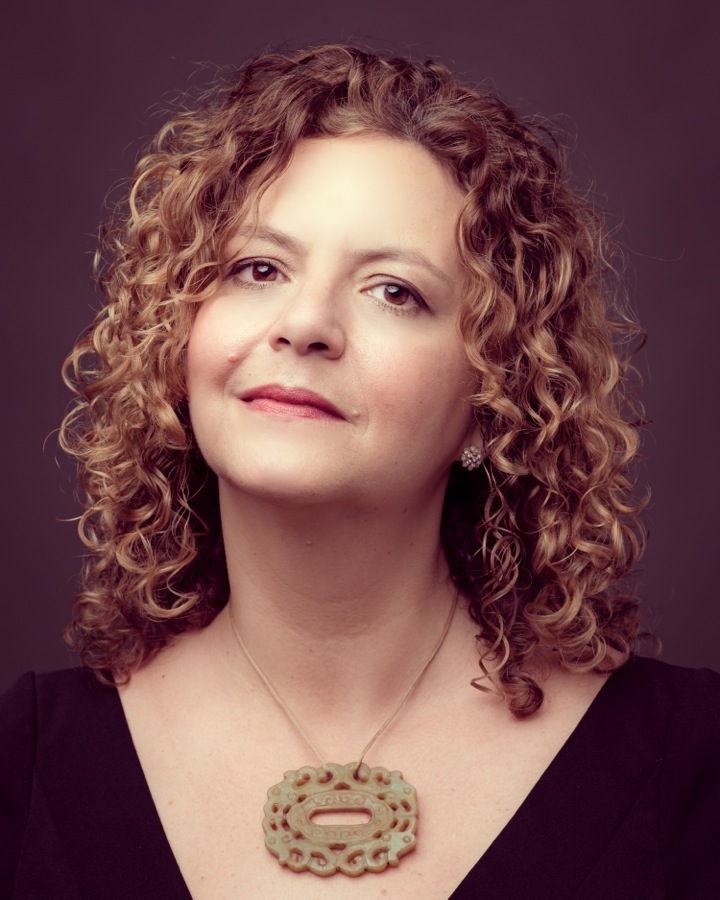 I'm delighted to introduce
Karen Halvorsen Schreck
and her novel
Sing for Me
Howard Books
~~~~~~~~
Who is Karen?
Karen is the author of two previous novels, Dream Journal and While He Was Away. She received her doctorate in English and Creative Writing from the University of Illinois at Chicago. Her short stories and articles have appeared in Literal Latté, Other Voices, Image, as well as other literary journals and magazines, and have received various awards, including a Pushcart Prize, an Illinois State Arts Council Grant, and in 2009, first prize awards for memoir and devotional magazine writing from the Evangelical Press Association. A freelance writer and frequent visiting professor of English at Wheaton College, Karen lives with her husband and two children in Wheaton, Illinois.
I had the pleasure of meeting Karen while I was at ACFW and she is a delightful and gracious woman. I'm thrilled that Karen has received a starred review from Publishers Weekly, with these comments:
"Schreck makes an impressive debut in this historical romance set in Depression-era Chicago….Schreck has done good historical homework and makes her central characters emotionally credible and magnetic . . . a well-wrought and edifying page-turner."
~~~~~~~~
Sing for Me
When a good church girl starts singing in a jazz club and falls for the music—as well as a handsome, African-American man—she struggles to reconcile her childhood faith with her newfound passions.
Raised in the Danish-Baptist Church, Rose Sorensen believes it's wrong to sing anything but hymns. Singing worldly songs is a sin. But Rose still yearns for the songs she hears on the radio—Cheek to Cheek, Smoke Gets In Your Eyes—and sings them when no one is around.
One day, Rose's cousin takes her to Calliope's, a jazz club, where she discovers an exciting world she never knew existed. Here, blacks and whites mingle, brought together by their shared love of music. And though Rose worries it's wrong—given that her parents already have a hard-working, stable husband in mind for her—she can't stop thinking about the handsome African-American pianist of The Chess Men, Theo Chastain, who seems to have noticed her as well. When Rose returns to the jazz club, she is offered a role of singer for The Chess Men. The job would provide money to care for her sister Sophy, who has cerebral palsy—but at what cost?
As Rose gets to know Theo, their fledgling relationship faces prejudices she never imagined. And as she struggles to balance the dream world of Calliope's with her cold, hard reality, she also wrestles with God's call for her life. Can she be a jazz singer? Or will her faith—like the dream world of her nights—evaporate?
Set in Depression-era Chicago and rich in historical detail, Sing for Me is a beautiful, evocative story about finding real, unflinching love, and embracing—at all costs—your calling.
~~~~~~~~
Here's a sneak peek from Karen…
February, 1937
I know something's up when Rob gives the DeSoto's steering wheel a sharp spin, and we veer off the dark, city street.  There's no intersection here, no corner to round, not even a one-way alley to barrel down the wrong way.  There's just a stretch of ramshackle sidewalk, over which Rob's rattletrap lurches, thin, patched tires thunking against the wooden slats.  And a vacant, rutted lot—we hurtle across this, too, car bottoming out, axels grinding, seat springs twanging.  And a looming blackness that suddenly engulfs us like the mouth of a vast cave.
Rob brakes abruptly, and we skid to a stop.
Only now do I think to grab the dashboard and hold on tight.  My heart thuds in my chest.  A moment ago, we were, in a series of twists and turns, driving south.  Now we're facing east.  State Street, Michigan Avenue, Lake Michigan, the invisible line of the far horizon—all are somewhere ahead, beyond my ken.  From somewhere behind, from the west side of the city (where Mother, Dad, Andreas, and Sophy sleep in their beds, I hope and pray), something rumbles.  A gathering storm.
"Are we lost?  Or have you gone bananas?"  I say this to Rob as calmly as I can, which is to say, not so very calmly.
My cousin doesn't answer.  He doesn't need to, what with the way he lets out a wolfish howl as the ground begins to tremble, and the car, and now I might as well start trembling, too, because it's one of those nights.  Rob's off his rocker.  Forget his promises; Rob's promises are mostly whims.  I should know this by now.  I never should have climbed out my bedroom window and down the fire escape to sneak out with him.  I should have been a good girl, followed the rules I've been taught since I could toddle, the rules I try so hard to follow.
I clap my hands over my ears at the sound that's closing in on us now.  No rumbling storm after all, nothing so tame as thunder and lightening. A metallic monster roars overhead.  There's a flash of white light, and another, shot through with blue.  Fiery sparks rain down, illuminating rusted, steel girders rising on either side of us, curving tracks above, grinding wheels.
Of course.  I lower my hands, relieved.  Not a monster.  Just the elevated train.  We're parked in the El track's shadows.
I should have known this, as the El passes right outside our apartment's bathroom every hour on the hour, shaking cracked windowpanes, stirring water in the toilet.  Nearly three months, we've lived where we live now; still the train startles me every time it rattles by.  Saddens me, too.  Angers me.  How far my family has fallen.  Whenever I consider the cold, hard fact of our perilous state, I try and remember what Mother says and says and says:  "All will be well.  God is with us."  I try and believe her.
I can't believe in much of anything right now—I can't even think.  Not with Rob howling back at the El in rage or rapture, I don't know which.  Some little thing vibrates and goes ping inside my skull.  My left eardrum, maybe.  I punch Rob's shoulder.
"Stop it!"
Rob's shoulder is plump, like the rest of him has gotten this last year since his father died and everything went wrong in his life, as he sees it.  In this regard—the everything-is-wrong regard—Rob and I have a lot in common these days.  All the more reason why he should have followed through on what he promised and done something right.
I give him another sock.  "Be quiet!"
Rob quiets.  We sit for a moment as the El rumbles away.  Now I can hear the soft swish, swish of Rob's hand, rubbing where I punched.
"That hurt, Rose."
"You're not the injured party here."  I let out a loud sigh of frustration.  "You know what I wanted tonight, Rob.  I didn't want any hijinks.  I just wanted to hear some good music. You promised."
"It'll be your birthday present, three weeks late," Rob promised.  (This was at the Sociable after church last Sunday.)  "You've been twenty-one for nearly a month already."  (As if I needed reminding.)  "There's no reason why you shouldn't be able to enjoy what the city has to offer—in moderation, of course.  Everything in moderation."  Smirking, Rob dumped more sugar into his cup of coffee, and stirred it with a spoon as he stirred my wishes and dreams with his words.  "Trust me, Rose.  I'll take you exactly where you want to go.  Chicago is your oyster."
I've never tasted oysters.  I don't desire to—just the raw thought of them makes me almost gag.  But that doesn't mean I hesitated much when Rob offered me the city on a half shell.
I'm intrigued! How about you?
Connect with Karen