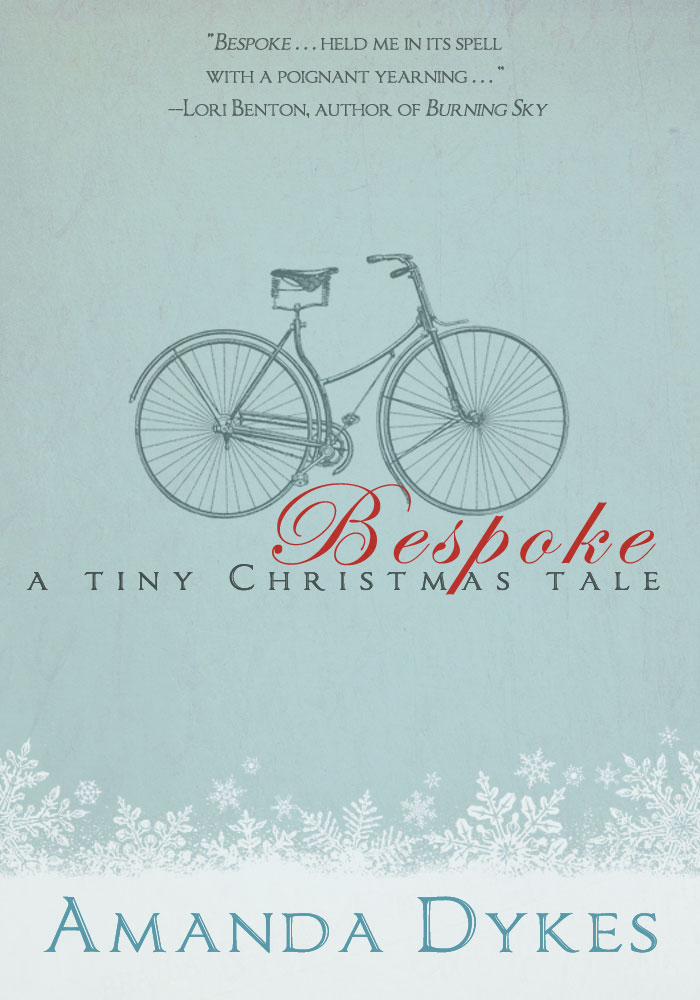 Synopsis:~
A Secret. A Bicycle. A Promise…
While the elusive Secret Symphony of Giovanni St. John captivated the world's fascination, it left his daughter closed away in the Silent House – she, the one who holds the fullness of truth about the ninth symphony. Now Aria St. John is determined to not only break free of the loss that has defined her, but to honor her father through one final gift in his last days.
On the tiny Isle of Espoir, only one man can help in her quest: James Shaw, the village blacksmith… and the lost friend of her childhood. Will they be able to overcome the tragedy that separated them before it's too late?
My take:~
There are some stories that have such a precious beauty it's difficult to put thoughts into words that reflect the intimacy and wonder of the tale. Bespoke is one such story.
Beautiful prose, poignant emotions, and encompassing theme of hope out of ashes, will enchant readers as this tender Christmas story unfolds with the whimsy of a fairy tale and the heart of a giant. Truly, Amanda Dykes is an exquisite wordsmith and consummate storyteller, captivating my every thought as Giovanni, Aria, and James tentatively reach for the broken pieces of their lives that seem impossibly and forever fragmented. The spiritual themes are captivating and stirring ~ be prepared to be inspired and moved, more so as you read below and discover there is so much more to this tale than you expect!  If you only read one Christmas story this year, ensure it is Bespoke.
With thanks to the author for my review copy
A little about the Bespoke project from Amanda: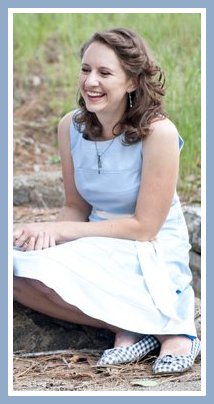 It's a big dream in a small package, kindled to life by a Mighty God. In a nutshell, this story has an unconventional means of distribution: anyone who's donated any amount toward the Bespoke project with Gospel for Asia– whether it's a penny, a dollar, ten, or anywhere in between or beyond– can forward me their donation e-mail receipt. Every cent goes directly to the mission field in Asia, to provide bicycles for the native missionaries who work so hard to reach hurting hearts with healing Love.
As a very heartfelt thank you, each donor will receive an e-mail containing access to Bespoke online if they prefer to read at the computer, as well as a means to send it to their e-reader of choice.  The details are explained at www.AmandaDykes.com/Bespoke, or at the donation page itself: www.mygfa.org/bespoke  .  It started with the hope of raising enough to send one bicycle ($110), but I'm standing in awe at what God and His people are doing—so far we've raised enough for almost 7 bicycles!
Relz Reviewz Extras
Learn more about the Bespoke project
Visit Amanda's website and blog
How do I receive a copy of Bespoke?