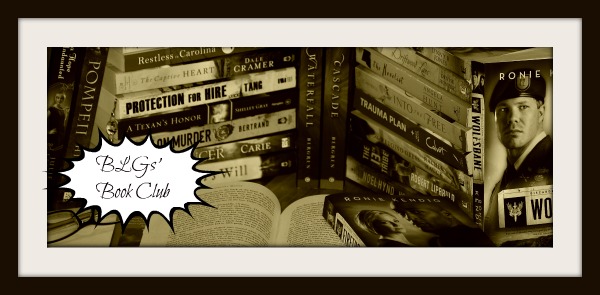 My BLGs Book Club selection for October was Kellie Coates Gilbert's debut novel, Mother of Pearl, a deeply moving novel of a mother's love for her daughter.
Kellie was generous enough to answer our many questions which I'm thrilled to share with you here.
**Please beware ~ spoilers ahead!**
Mother of Pearl
Barrie Graeber has two great kids, a loving husband, and a respected job as the high school counselor in her close-knit community. Without warning, everything unravels when her teenage daughter, Pearl, is betrayed by friends and lashes out.
Nothing prepares this mother for the helplessness that follows when her attempts to steer her daughter back on course fail and Pearl shuts her out . . . or when she discovers the unthinkable about her nemesis, the football coach.
Emotionally riveting and profoundly moving, Mother of Pearl brings us into the heart of a mother bound by an incredible burden, who ultimately finds she must recognize her own vulnerability and learn to trust in something much bigger.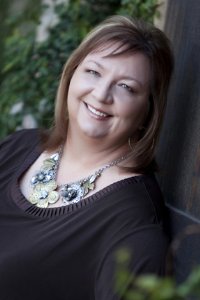 BLGs: Was Mother of Pearl your title of choice?
Kellie: Yes. I loved this title. I'm so glad my publisher felt enamored as well.
At the end of the novel, Barrie stands before a crowd and says:
"…when a grain of sand enters an oyster shell, the oyster reacts by surrounding the particle with layers of protective coating . . . "
This statement is a metaphor for motherhood . . . don't you think?
You have two sons – what made you choose to write about a mother and daughter?
Because the plot is about a coach crossing the line with a student, I felt the story worked better with a daughter. I also thought it would be interesting to explore the protagonist's relationship with her daughter juxtaposed against her relationship as a daughter.
What prompted this story with such heartbreak and tragedy?
I didn't even know how many things there were to be afraid of until I had my first child. From the moment that tiny infant was placed in my arms, a fierce need to protect bubbled from the deepest part of me.
As a novelist, I asked the question: What would a mother do if suddenly life took a turn and she learned the child she thought she'd protected had fallen into the hands of someone unsafe? And what if she found out too late?
Early, when the inception of this story was still noodling in my brain, I saw a sadly recurring event on the news, the story of a coach who had inappropriately been involved with a teenager. The cameras were honed on the major players in the courtroom, but I couldn't help but wonder if that girl's mom was seated out of view. What was she feeling?
One thing that struck me was that Pearl's accident was never hinted at to be suicide, yet as it turns out that could have been entirely possible. Why did you choose to focus the reader's attention on other causes than that one?
You are the second person to mention suicide. Honestly, that idea never crossed my mind as I wrote. When pointed out, I can see the viability of that notion.
As I crafted the story, I wanted the reader to step inside the shoes of Barrie Graeber and become that mom. As the events unfold, Barrie doesn't know what happened. She learns slowly, and by piecing together bits of information that come to her over the course of the story. Even by the end, Barrie doesn't know what happened entirely. If readers close the last page still pondering possibilities, that seems realistic to me.
What message was on your heart to share with your readers through Barrie and Pearl's story?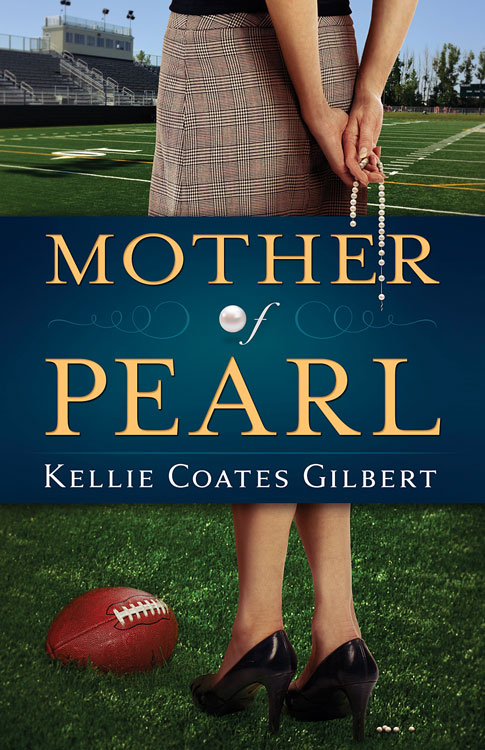 People have many layers, and never more than in family dynamics and hard times. I'm intrigued with the coping mechanisms we employ to fill our empty places, the chasm only God can fill.
When readers find themselves in the deep places in life, I hope they will think of Barrie Graeber and remember that life-changing circumstances can be conduits to His majesty.
Your website claims "stories for mothers, daughters, sisters, girlfriends…" What is it you hope to build in women through your stories?
St. Augustine tells my own faith story with this quote:
"In my deepest wound, I saw your glory and it dazzled me."
I try to paint that sentiment on every page, but in a subtle manner. I want my books to appeal to all kinds of readers – those who sit on church pews and barstools alike.
My books tell poignant and emotionally compelling stories about women in life-changing circumstances. I write about messy lives . . . and eternal hope.
You website also implies more to come….can we have a sneak peak??!!
I'm currently working on a manuscript about a wealthy Texas socialite who loses her Neiman-Marcus lifestyle when her husband is arrested for cattle fraud.
My agent is negotiating a contract now, so I'm hoping to have BLACK AS GOLD in the hands of readers next year.
I've never heard 'Barrie' as a girls' name before. Where did it come from?
I worked with an attorney named Barrie Herbold and loved her name.
Are you a full-time author, or do you juggle writing with other work?
The answer is YES . . . and YES. I write full time and own a contract paralegal business, which I operate using my spare moments. A forty-hour work week has never been enough for me!
Do you still sky dive – or was once enough??
My husband (my instructor) and I both stopped after we had our boys. We traded our equipment for our first RV (first of seven recreational vehicles), electing instead to travel the U.S with our boys and dogs during our vacations and weekends.
Are your sons teenagers yet? What advice would you give to mothers (and fathers) of teenagers?
Both our sons are grown and in their early thirties. My advice to parents of teens is that the best is yet to come. Oh, and to stay on your knees. Parenting is far too difficult for humans without divine intervention!
In fact, I think my protagonist Barrie Graeber said it best: "Mothering ain't for cowards."
Can you explain a bit about your research / writing process?
I write women's fiction, a genre that focuses on the inner landscape of the characters and leans heavily on the emotional and relationship aspects of a person's character arc. So, I always start with building my characters.
The very first step for me is to buy a pretty brand new notebook. I cut photos of my people and glue them in and make notes about what lie they believe and why, what goals the people have and all the possibilities that can create conflict, tension and keep them from attaining their goals. I name my characters and note the meanings behind the name. I spend a lot of time thinking about these people, noting anything that comes to me that might help build the novel.
Then I pray like crazy and wait for the perfect plot backdrop, one that will connect with readers and one that has marketing potential.
Once those elements are in place, I do actual research. In the case of MOTHER OF PEARL, I spent time with Dr. Sherry Bithell, author of Educator Sexual Abuse, A Guide for Prevention in The Schools (Tudor House Publishing, 1991). Her book was cited in a U.S. Government study report on the issue. Her work helped me to understand how blurred the lines get in some situations and how often perpetrators are allowed to quietly resign and move to a new school, especially coaches.
I also hung out at a local high school for two days, where I sat in classrooms and interviewed staff and coaches. The scene where Barrie is pulled from a staff meeting to learn her husband is waiting with bad news was drafted from an actual staff meeting I attended in that high school.
Stay tuned for Part 2….
Relz Reviewz Extras
Visit Kellie's website and blog
Buy Mother of Pearl at Amazon or Koorong