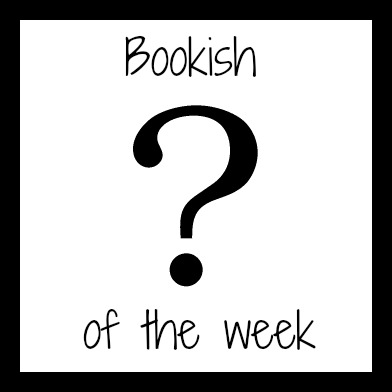 I've been wrestling with my passion for books written with a faith framework (aka Christian Fiction) and the considerable sameness of so many of the novels available. CF has come along in leaps and bounds over the past couple of decades and I applaud the opening up of genres and the changes that have taken place which has provided readers with significantly more choice in their reading, and great quality in the writing. That said, I've been struggling with feeling like I'm reading the same book over and over from many writers. I'm am not saying the books are poorly written, or are uninteresting – in fact, many of them are enjoyable reads – but I yearn for writing with a difference, whether it be unique characters, an international setting, an unexpected plot, or a realistic look at a genuine issue we face in our day to day life.
This is not something that has arisen suddenly, as I've pondered it for a number of years. So many books (and I know this is completely true of the general market, too) seem interchangeable, that is only the character names, the setting, and the particular plot driver are changed. Effectively, the story remains the same. Now, I appreciate that there must be a lot of readers out there who love the familiarity, who want to know what they are getting before they even crack open the cover, and that is how they choose their books. And I get that publishers and authors want to ensure that need is filled. Sales targets are achieved that way, I'm sure. I love that there were books that my grandmother could enjoy well into her 90's, that provided that "comfort" read. I'm in no way disrespecting writers or readers who prefer this method. I love picking up a "comfort" read at certain times, knowing I will get what I expect and it will be comforting, distracting, and enjoyable. That said, more often than not, I want something different, a book that will challenge and evoke a visceral response. So, if I've been thinking about this for some time, why the Bookish question now?
Author Sally Bradley, a regular commenter on my blog, asked me if I would be interested in reading her debut novel, Kept. She was a little unsure if it would be something I would like as it is different from much of what is currently published in the CF world. Here's the synopsis so you can see for yourselves….
Kept 

Life has taught Miska Tomlinson that there are no honorable men. Her womanizing brothers, her absentee father, and Mark, the married baseball player who claims to love her—all have proven undependable. But Miska has life under control. She runs her editing business from her luxury condo, stays fit with daily jogs along Chicago's lakefront, and in her free time blogs anonymously about life as a kept woman. 

Enter new neighbor Dillan Foster. Between his unexpected friendship and her father's sudden reappearance, Miska loses control of her orderly life. Her relationship with Mark deteriorates, and Miska can't help comparing him to Dillan. His religious views are so foreign, yet the way he treats her is something she's longed for. But Dillan discovers exactly who she is and what she has done. Too late she finds herself longing for a man who is determined to never look her way again. 

When her blog receives unexpected national press, Miska realizes that her anonymity was an illusion. Caught in a scandal about to break across the nation, Miska wonders if the God Dillan talks about would bother with a woman like her—a woman who's gone too far and done too much. 
I love supporting debut authors and I was definitely intrigued by the story, so it was easy to say yes. Well, I had no idea that Kept would be such a keeper! I could not put it down and finally finished it at 3:37am – not kidding! My review will be up later this week so I won't go into detail here, but the story and writing is excellent, powerful, and DIFFERENT. Here's some of the reasons I loved this story:
Dillan is 6'9″ – for no reason other than he is tall! He doesn't play basketball, in fact, he's a little uncoordinated.
Sally tackles life in the REAL world, issues – promiscuity, unfaithfulness, dysfunctional family life, emotional trauma – that some believers try to pretend don't exist, but they do.
Miska is a friendly, caring, warm person, trying to help her family reconnect, but is far from being a "nice" girl. The world is running out of "nice" people, so many are wounded and hurting, and desperately need God's forgiveness and healing.
Dillan is judgmental and intolerant.
Chicago! Enough said – love the big city feel of this story – it's different and real.
Now, Sally is not the only writer who is writing beyond the familiar storylines – Ronie Kendig's Raptor 6 (The Quiet Professionals) is set in a warzone and I'm ever so grateful to Ronie that she doesn't shy away from the realities of war – it would be easy to do, dumb it down, ignore the obvious, but that would only miss the whole point of writing a story honouring servicemen and women and all they sacrifice.
[Tweet "Do you prefer a "comfort" read or something "out of the box" in Christian fiction?"]
Katherine Reay's stories are smart – written in a way that doesn't insult readers' intelligence or their ability to "get" a subtle theme or idea – Lizzy & Jane is a must read!
Lisa Samson's stories are similar – smart, savvy, evocative, meaningful – and I'm saddened she has stopped writing for publication.
And if you want your brain to do some internal gymnastics, then Jim Rubart is your guy!
And these are just a few…I can't say how much I admire the courage of these writers to go beyond the "safe zone".
So, I don't often wax lyrical on my blog but there you go! So, my genuine and respectful question is this – no right or wrong answer here:
Do you prefer a "comfort" read or are you looking for something "out of the box" in your CF novels?