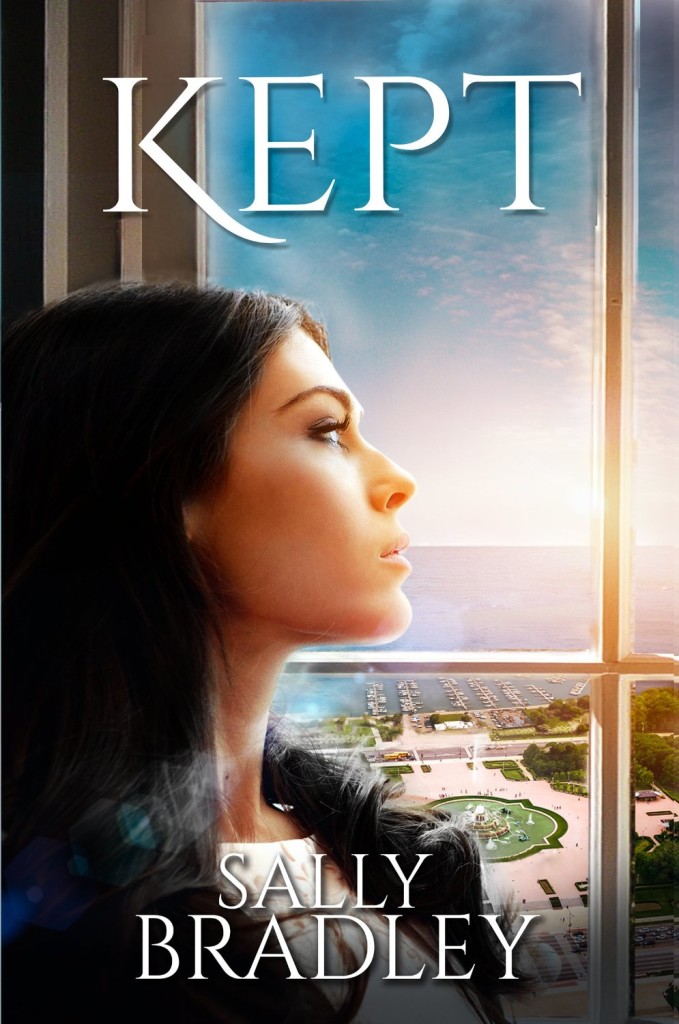 Synopsis:~
Life has taught Miska Tomlinson that there are no honorable men. Her womanizing brothers, her absentee father, and Mark, the married baseball player who claims to love her—all have proven undependable. But Miska has life under control. She runs her editing business from her luxury condo, stays fit with daily jogs along Chicago's lakefront, and in her free time blogs anonymously about life as a kept woman.
Enter new neighbor Dillan Foster. Between his unexpected friendship and her father's sudden reappearance, Miska loses control of her orderly life. Her relationship with Mark deteriorates, and Miska can't help comparing him to Dillan. His religious views are so foreign, yet the way he treats her is something she's longed for. But Dillan discovers exactly who she is and what she has done. Too late she finds herself longing for a man who is determined to never look her way again.
When her blog receives unexpected national press, Miska realizes that her anonymity was an illusion. Caught in a scandal about to break across the nation, Miska wonders if the God Dillan talks about would bother with a woman like her—a woman who's gone too far and done too much.
My take:~
The impact of Sally Bradley's debut novel is still pinging around in my brain, days after being gripped, page by page, by her powerful storytelling, unique characters, and issue-driven premise. Kept is a story full of vibrancy and meaning, a story that kept me reading until 3:30 in the morning but I woke with no regrets. In an earlier post, I alluded to the many things that made Kept unique in the world of Christian fiction, and those differences make this a must read novel. The subject matter is not pretty but not unusual as we live in a fallen world, one of broken relationships, shattered families, questionable morality, and selfish choices. Kept reflects that in the life of Miska ~ a women who is friendly, kind, and caring, but also a woman whose lifestyle is paid for by a married man. Then there is Dillan, a giant of a man, known for his clumsiness not his sporting prowess, a man who is attracted to Miska but repelled by her choices ~ judgmental and unforgiving, despite the call he has on his life to be different as a man of faith. It is a testament to Sally's talent that she is able to tell this story authentically yet without gratuitousness of any kind. This story is nothing short of compelling, it will have your stomach in knots as Sally effortlessly enters the fray of human relationships that are far from perfect. Even Sally's minor characters play pivotal roles as they too make choices that are unexpected but so true of real life. The Chicago setting is equally refreshing, big city living where so many of us reside but rarely read about. The underlying message of hope and forgiveness is as Biblical as it can get – incredibly powerful and challenging. It is easy to forget the divine power of God's forgiveness, the story of the woman at the well, and how Jesus changed her life. Kept reminds us of the gloriousness of that freedom and His power to heal all things. I haven't the words to describe my admiration for Sally's courage in writing this hard-hitting yet beautiful story – I shed a tear or two when I finished because of how deeply the story moved me.
Sally Bradley is a supremely talented writer and I cannot recommend Kept highly enough.
[Tweet "Sally Bradley is a supremely talented writer and I cannot recommend Kept highly enough. @SallyBWrites"]
With thanks to the author for my review copy
Relz Reviewz Extras
Visit Sally's website and blog
Buy at Amazon: Kept