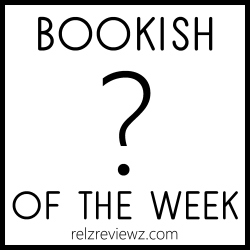 There's no doubt e-books have revolutionised the reading experience as we have such easy access to millions of books at the click of a button. I carry over 1500 books in my handbag these days, thanks to my Kindle – and this from a women who initially vowed e-readers were not for her!
One thing I have noticed is that much of the benefit of ebooks is in favour of the reader with books cheaper than ever, and a never ending supply of free books available, thanks to the power of Amazon! It has opened up many opportunities for writers, but has also in many ways devalued the huge effort authors expend in time, brain power, and energy writing a story. And over the past couple of years there has been the rise and rise of collaborations between authors by way of book collections – writers banding together to release a collection of 3 to 12 books (roughly) in one digital volume. Often there is a big name author or two, with lesser known authors making up the collection. I think it is a brilliant way of introducing readers to other authors they might not have picked up on their own. They can be previously published books getting a new life or, and these opportunities are the best, brand new stories. And the value is incredible – I feel guilty sometimes snapping up a bargain like Whispers of Love which you can check out below.
Whispers of Love provides over 2000 pages of ALL NEW contemporary Christian romance novels from bestselling authors for only 99 cents! And I think today might be the last day for this exceptional price. I would pay way more than that just to get my hands on Sally Bradley's latest full length novel! I was blown away by KEPT, so I can't wait to dive into HOMESTANDS. With names like Staci Stallings, Valerie Comer, and Christina Coryell, you don't want to miss this one.
So, friends, what are your thoughts on digital collections? Have you discovered an author you may not have otherwise?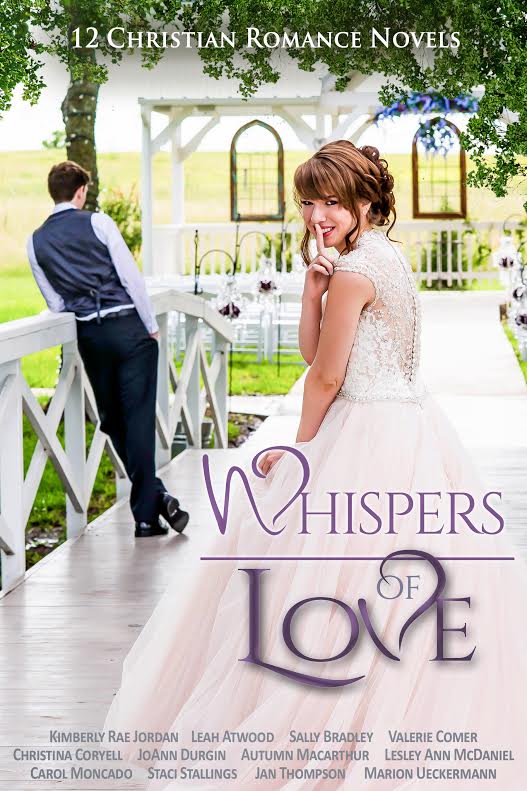 BUY WHISPERS OF LOVE NOW
A Change of Heart by Kimberly Rae Jordan
Only one thing stands between Ethan Collins and the job he desperately needs: office manager Makayla McFadden. She hates that he represents a major change in her family's business, but finds herself intrigued by him, too. Will Makayla be able to see that change can be a good thing, professionally and personally? Or will Ethan be back to square one—in need of a job in a new city?
Not This Time by Leah Atwood
Amie Reynolds wakes up on her wedding morning to find a note from her fiancé that he left the country. Needing to escape her heartache, she visits her great-aunt's lake house for the summer and meets Drew Sullivan. Romance between them blooms, but will Drew's secret tear them apart?
Homestands by Sally Bradley
A pro athlete stumbles across his ex-wife, the son she hid from him, and the rare opportunity to right his wrongs, but a secret from the past threatens their attempts to repair their shattered relationship.
Secrets of Sunbeams by Valerie Comer
One animal control officer with her own escapee goat. One solar architect whose report has been eaten. Can romance and urban farming blossom on the same city block?
Overture and a Prince by Christina Coryell
She's an actress who can't seem to get out of character. He's a mechanic who puts little stock in imagination. Will their love story make it to the opening curtain?
Gentle Like the Rain by JoAnn Durgin
Isabella Caccavale's stable life plunges into a tailspin after she buys her aunt's general store in Evergreen, Maine. When "runaway" lawyer Sidney Prescott roars into town, he jump-starts her wounded heart. Will Sidney find what he seeks in quaint little Evergreen or will he take Isabella's heart with him when he returns to Boston?
Teapots & Tiaras by Autumn Macarthur
When their best friends' wedding in London pushes medical missionary Matthew Coalbrooke and bubbly shoe-aholic kitchenware saleswoman Anita Kiernan together, it's dislike at first sight. But God has a bigger plan for them than they can possibly imagine.
Oceans Apart by Lesley Ann McDaniel
This is the Inn at Crescent Cove's biggest weekend since Lily Duarte bought it last year—a wedding. Now if only she can stop dwelling on the last wedding she planned then called off at the eleventh hour…her own. When an employee quits and handsome best man Matthew Case steps in to help, Lily's thoughts of what might have been start to fade away.
The Lifeguard, the Abandoned Heiress, and Frozen Custard by Carol Moncado
Adam Wilkerson is looking forward to a summer of fun working at the Serenity Landing Aquatic Center. Gwendolyn Cranston-Schmidt is looking for a fresh start. Can they see past both of their secrets to find their way to a real relationship?
Flight 259 by Staci Stallings
It was only a chance occurrence. When Jenna Davis happens to sit next to Dr. Scott Browning and his young son on the plane to Newark, she has no idea how that one chance decision will change all of their lives forever.
Smile for Me by Jan Thompson
A workaholic assistant principal who meticulously plans his schedule months in advance meets an easygoing potter and art teacher with no sense of time, living her life as the seasons come and go. Crossing paths again at the Summer-by-the-Sea Day Camp sponsored by his church in the Bahamas, how can they work together if they cannot see eye to eye?
The Other You by Marion Ueckermann
Five years spent searching for her identity brings photojournalist Taylor Cassidy no closer to the truth. When Taylor is sent to South Africa to uncover the story behind winegrower Armand DeBois's flagship wine, Aimee Amour, their meeting raises questions that demand answers—for them both.