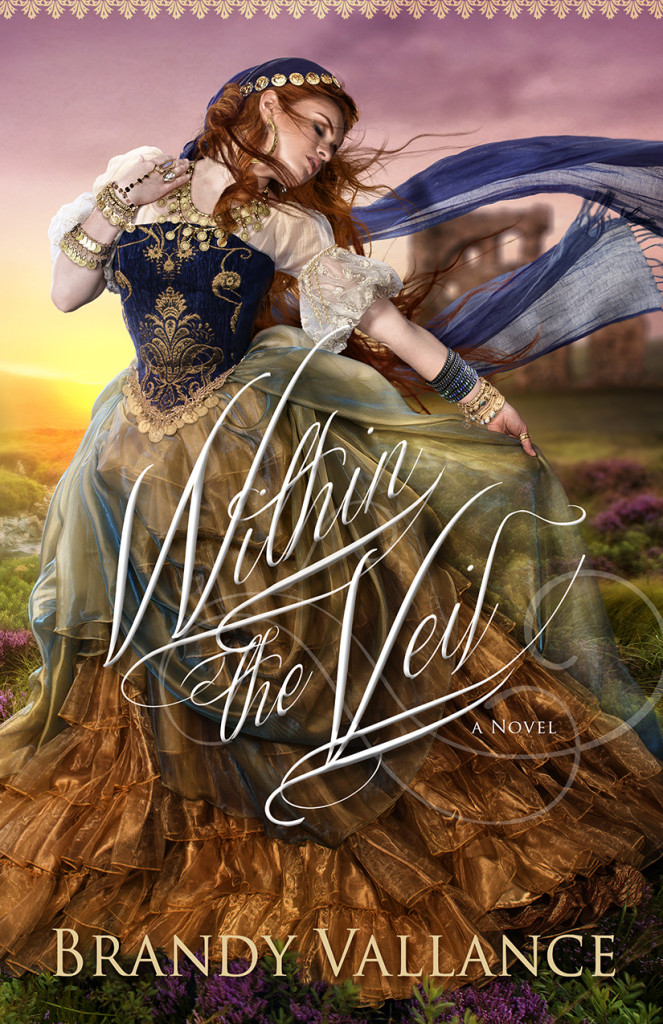 Synopsis:~
They never should have met. But they might be made for each other.
Feya Broon, a Scottish half-gypsy, knows what it is to go hungry. Trapped in the Edinburgh tenements with a father lost to his past and only the faded memory of her mother's faith, Feya is desperate to provide for her siblings. When an ill-conceived plan leads to thievery, she finds herself in the last place she'd ever want to be—captured by a palace guard. But there's something about this man that tears at every preconceived notion she's even had about the haughty English.
Alasdair Cairncross never dreamed he'd be forced to transport a gypsy woman halfway across the wilds of Scotland. The timing is disastrous, considering his fiancée's imminent arrival and his father's political goals. Not only that, but the fiery young woman threatens to lay bare secrets Alasdair would rather keep hidden. And yet the farther they travel together, the less concerned he finds himself with duty—both to the crown and to the plans his family has for him.
As their walls begin to crumble, Feya and Alasdair must fight to survive a decades-old feud, a Highland kidnapping, and the awakening of their own hearts.
My take:~
With vivid imagery, arresting characters, and lyrical prose, Brandy Vallance proves her prodigious literary talent with Within the Veil, an exquisite story of prejudice and betrayal, passion and devotion. Every aspect of this story is intriguing – the history, the gypsy culture, Edinburgh, Holyrood Palace, the Scottish Highlands – and the characters second to none. At first glance Feya and Alasdair have nothing in common, she's a free spirit, he's a man who lives for discipline, honour, and obedience, yet as the story unfolds and their lives become involuntarily enmeshed, their vulnerabilities, hearts' desires and faith journeys reveal a rhythm and symmetry that forges a love story imprinted with courage, devotion, and sacrifice. Within the Veil will stay with you long after the last page is read. Brandy's next offering can't come soon enough for me!
With thanks to the author for my review copy
Relz Reviewz Extras
Excerpt from Within the Veil
Character spotlight on Bianca & Paul (The Covered Deep)
Visit Brandy's website and blog
Buy at Amazon: Within the Veil