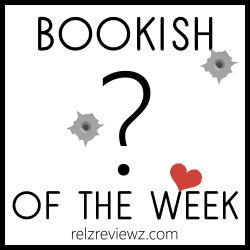 Given my blog is all about connecting readers with books and the authors that write them, I've decided to do some Bookish Questions that help that process! Bloggers like me are always making recommendations through reviews and spotlights, but I know many of you who hang around here are not bloggers or authors, but you love reading! And I know you have lots of thoughts and recommendations that I want to hear about
If you are anything like me, it's super hard to keep recommendations short, but I am going to ask that you stick with three only. It's a given that you will have way more than three recs you could make, that you love lots of books and lots of authors, and by recommending three, you aren't disrespecting all the others you might have in your brain…okay?! And let's do this genre by genre, so we can really share more than three over time!
Today, let's talk romantic suspense – my fav genre! Here are my three…
Dead Reckoning by Ronie Kendig – my first Kendig novel and I knew immediately it wouldn't be my last! Brilliant action scenes, great male POV, super fast pacing, and romance with real heart.
Burnin' For You by Susan May Warren – loved the adventure, passion, and Rueben and Gilly's wrestling with their love and attraction to each other. Super fun!
The DMZ by Jeanette Windle – adored the international intrigue in this story, the Colombian jungle came alive, and the romantic tension was  just right. At 512 pages, there was just more to love!
What are three of your must read romantic suspense novels that come to mind today?