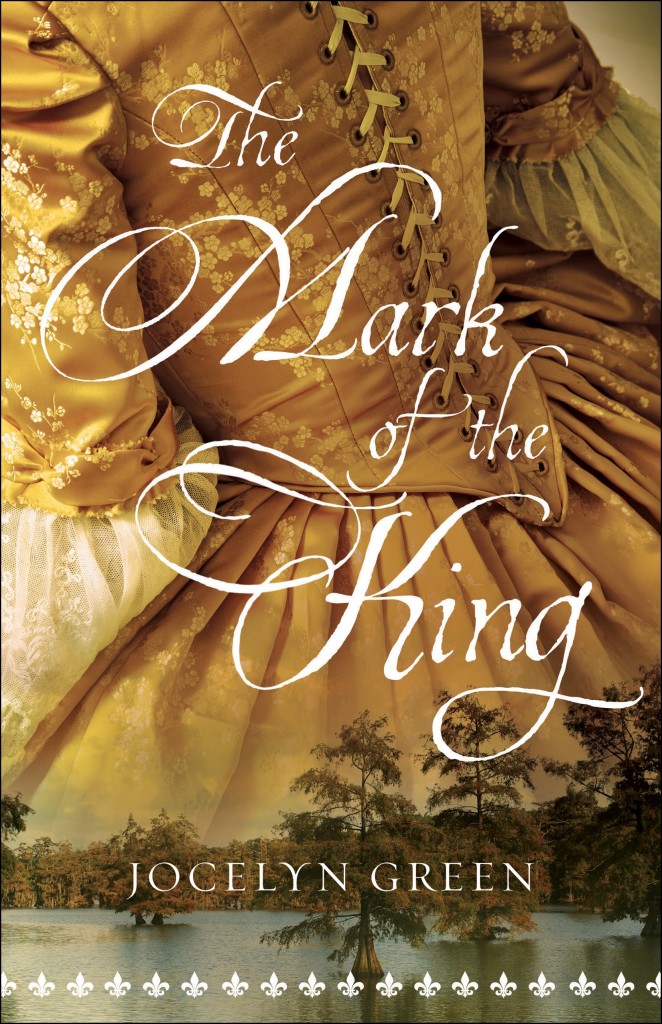 Synopsis:~
After being imprisoned and branded for the death of her client, twenty-five-year-old midwife Julianne Chevalier trades her life sentence for exile to the fledgling 1720s French colony of Louisiana, where she hopes to be reunited with her brother, serving there as a soldier. To make the journey, though, women must be married, and Julianne is forced to wed a fellow convict.
When they arrive in New Orleans, there is no news of Benjamin, Julianne's brother, and searching for answers proves dangerous. What is behind the mystery, and does military officer Marc-Paul Girard know more than he is letting on?
With her dreams of a new life shattered, Julianne must find her way in this dangerous, rugged land, despite never being able to escape the king's mark on her shoulder that brands her a criminal beyond redemption.
My take:~
When Rachel McMillan gushes about a novel, I pay attention! Jocelyn Green's The Mark of the Kingis an exceptional story of loss, brokenness, betrayal, savagery, yet is ultimately redemptive. Capturing the grittiness and reality of a new frontier, where the future of convicts, soldiers, and colonists were at the whim of European monarchs, 1720s Louisiana comes to life under Green's deft hand. Faithful to the era, this story is heartrending and confronting as Julianne makes the most of her tragic circumstances, forced to wed and live in deplorable conditions as the French scrambled to maintain their hold of their land against the British, and keep their scalps as the native Indians took sides. Intensity marks this tale, from the meticulous historical research, the evocative descriptions of the land and its people, and the always beautiful prose.  There is a stunning love story to be found amongst the pages, again with a depth and intensity rarely found in Christian novels that often lean towards sweetness and light. I adored this sweeping tale of loss, anguish, and love and highly recommend it to readers who crave an authentic and substantial read.
With thanks to the publisher for my review copy. Be sure to drop by next week when I will be featuring Jocelyn and giving away a copy of The Mark of the King
Relz Reviewz Extras
Character spotlight on Charlotte (Wedded to War)
Visit Jocelyn's website and blog
Buy at Amazon: The Mark of the King or Koorong